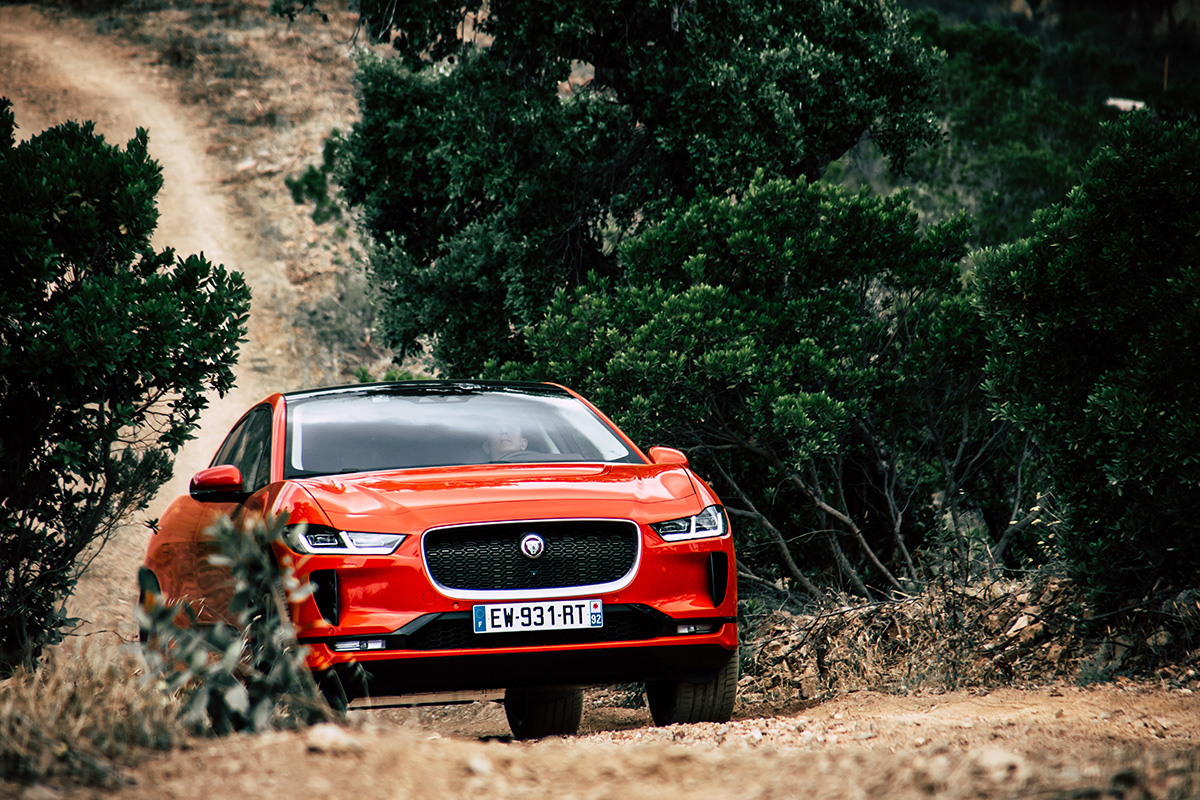 Photos and words by Atif Kazmi for Por Homme
I've never owned an electric car. I simply love driving too much and every electric vehicle — Tesla's P100D included — that I've come across has something missing; a soul. Some have been efficient in terms of providing range and others have a speed component that's tough to ignore. But what about feeling the moment and reconnecting to the road? We tend to forget that the journey's as important as the destination. And that's where Jaguar and their all-new, all-electric I-PACE come in. The latest addition to the British automaker's lineup, the I-PACE, brings with it a completely new outlook for the brand and for the market as a whole. For guys like me that love cars and have taken a purist's stance at times when it comes to electric vehicles, the I-PACE delivers on so many fronts that you forget it's an electric vehicle. That's just the cherry on top while the sundae itself blends design, function, tech, and versatility to bring us an uncompromising crossover SUV.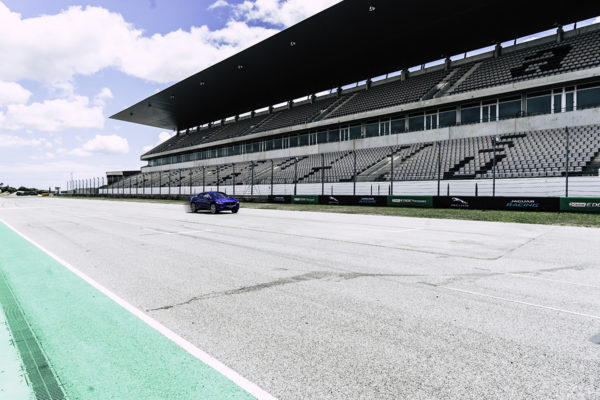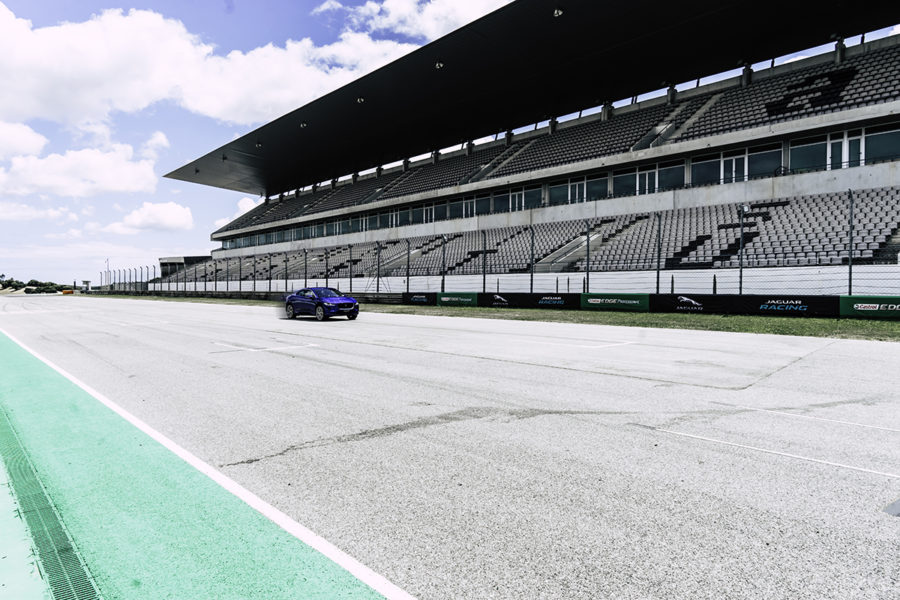 Portugal's Algarve region is home to Autódromo Internacional do Algarve, a race circuit that hosts the Superbike World Championship, the European Le Mans Series, the 24H Endurance Series and more. It's a challenging course that blends relentless bends, straights, and plenty of elevation change to keep things interesting. And somehow, that's where we ended up in the I-PACE to push it to its limits. On track, it does more than what you'd expect and feels as nimble as the more agile Jaguar E-PACE that released earlier this year.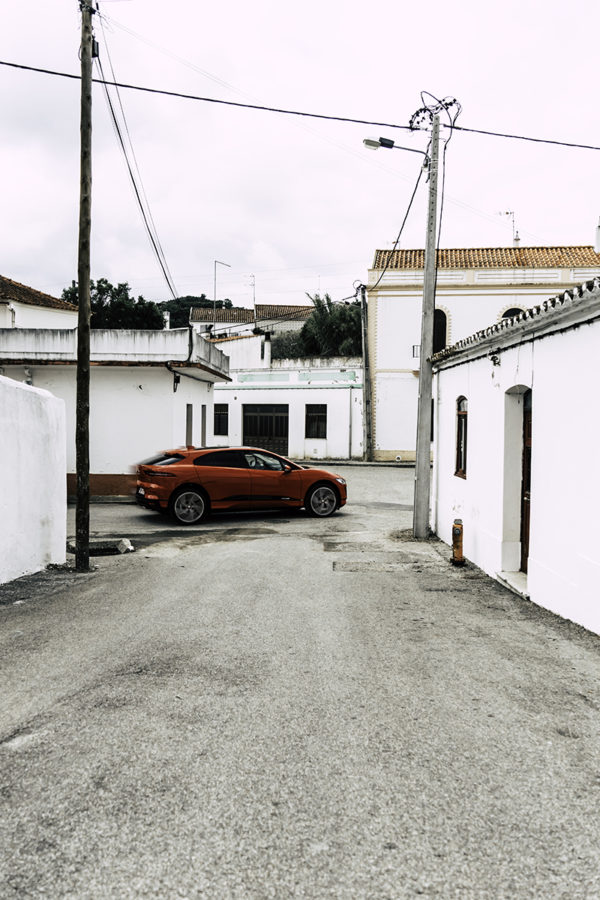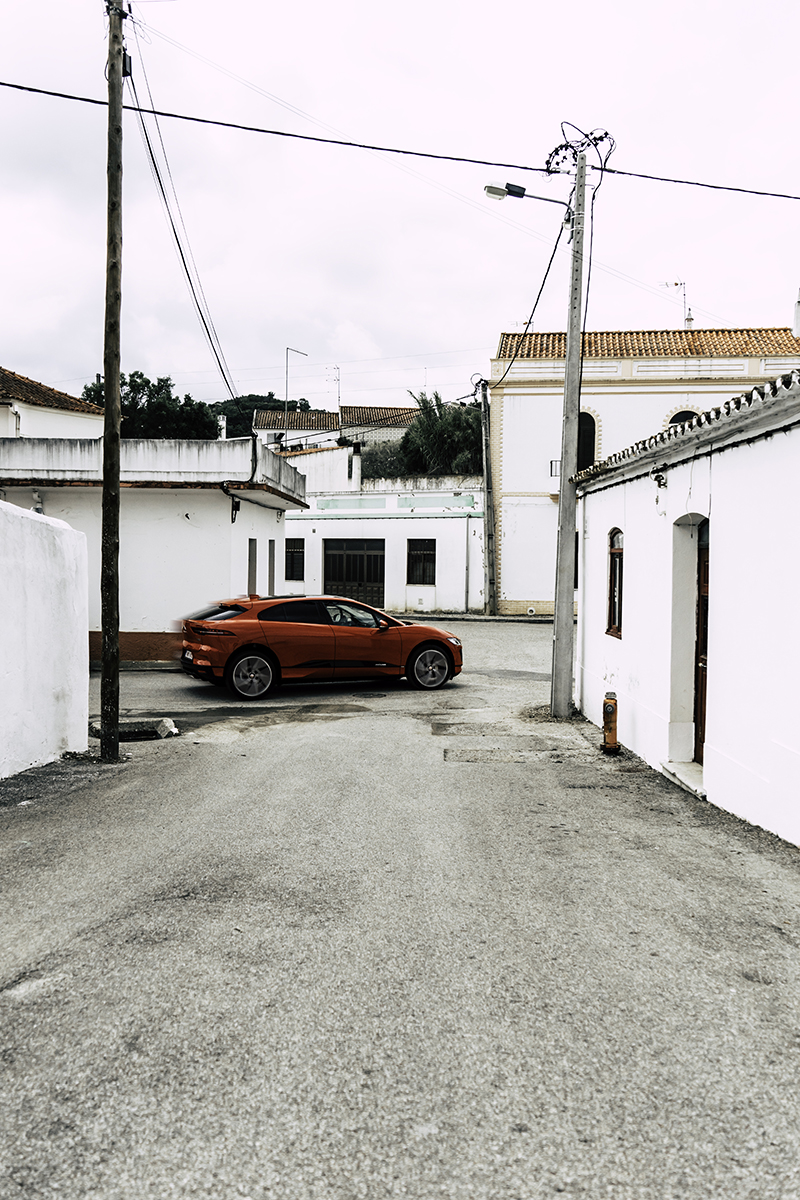 With the help of rapid chargers, the I-PACE can achieve 80% charge from 0 in just 40 minutes and charging at home can take about 10 hours to achieve a full charge (from 0). But what's that get you? A fully charged I-PACE can go about 240 miles swiftly with a total output of 394hp and 512-lb ft of instant torque that can take it from 0 to 60 mph in 4.5 seconds.
This is a Jaguar; the matrix LED headlamps or the way its exterior sits so aggressively. From the front grille and bonnet scoop to the flush door handles and squared off tail that rids the rear windshield of any wiperblade, every detail is focused on not only beautiful design but it's also a lot about the aerodynamic performance needed to drive better efficiencies.
Step back from the I-PACE and you'll notice it's got a long wheelbase relative to its overall length. And when you step inside, you'll see all that Jaguar has done to advantage of there being no front engine or even transmission tunnel running through the middle. Battery packs blanket the floor of the I-PACE and motors sit on each axle. Front seats are pushed forward to deliver interior roominess that's more like an XJL. But this is what makes the I-PACE so unique. The electric architecture provided Ian Callum and his design team with a blank canvas and it's given us a ton of versatility.
While the majority of automakers are all infusing some of the same tech features into their vehicles but presentation matters and Jaguar's doing a great job here. In the I-PACE, tactile controls blend with voice control and touch screens to give intuitive access to some of the most modern technology in the business. They're also doing a great job integrating HomeLink and their Jaguar app to allow you to pre-heat or cool your car before stepping in or control things like the garage door or the lighting inside your home straight from the I-PACE 'Flight Deck'. That bi-lateral exchange opens up a new level of convenience that we can only expect to get better with time.
Cars are becoming smarter but it requires smart people to really make things work. When comparing the I-PACE with other PHEVs on the market, there's just a lot things here that make sense. You can pre-condition the cabin via the Remote app while the vehicle's plugged in so there's zero battery power being consumed while the range is shown on the map and syncs with different driving modes to plan your trips with ease and find charging stations along the way.
With Lagos and Faro serving as home base during this trip, there was a lot to appreciate about the I-PACE as it moved through small villages and narrow roads. Electric vehicles are here to stay, there's no doubt about that but will they be able to go off-roading the way we did in an I-PACE? Or the way we ran through a creek? Every rock, ditch, and unbeaten path we came across, this SUV handled and that's reassuring because you really never know what you'll encounter or what life will throw at you.
Check out the Jaguar I-PACE in the gallery above and head to your local Jaguar dealership to experience one in person. The I-PACE starts at $69,500 and will begin delivering to US customers in the weeks and months ahead.