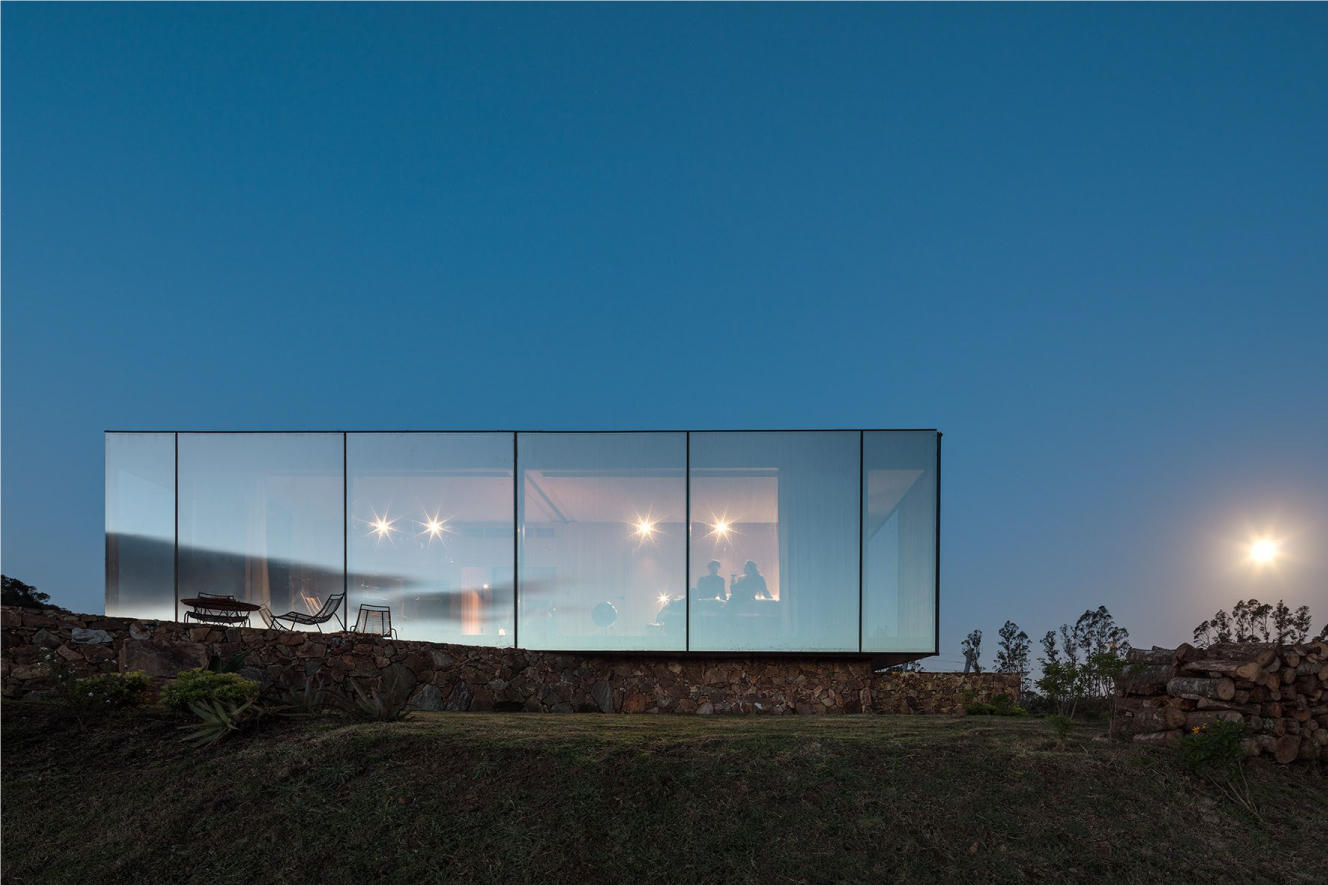 Among a 250-acre vineyard in the Maldonado Region of Uruguay sits the Sacromonte Landscape Hotel, which is set to open in September 2018. It has individual rooms and 13 cabins for guests, as well as a farm-to-table restaurant and exclusive winery.
The hotel is designed to fit in well with the surrounding nature and is built to compliment rather than detract. From some angles, the Sacromonte Landscape actually blends into the surrounding landscape, due to its mirrored exterior and greenery roof.
The interior of the hotel is contemporary as well: dark stone flooring, light oak paneled walls, modern furniture, floor-to-ceiling windows.
The cabins each have their own private terrace and circular pool, designed for individuals to take in the views around them from the comfort of their residence.
Bookings at the Sacromonte Landscape start at $700 USD/night. If you have any specific questions, Sacromonte invites you to contact them at this link.