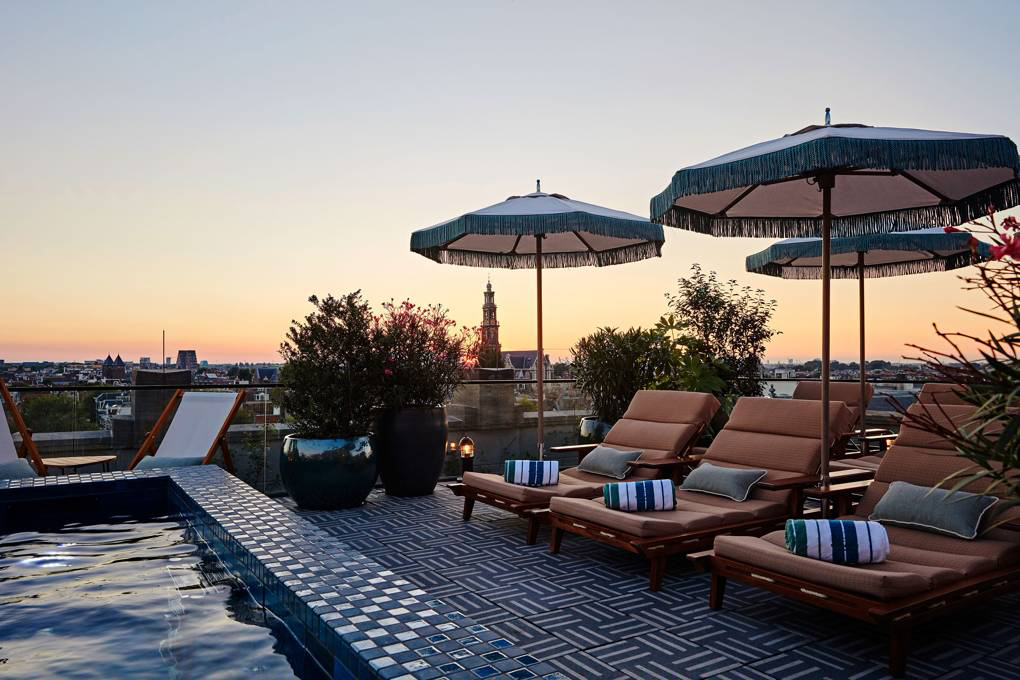 Soho House, a members-only club for traveling creatives, recently opened their newest location in Amsterdam in August. With 21 locations total, Soho House is able to provide their high-quality, subscription-based workspaces all around the world. This allows digital workers to always have a spot to work, without having to fight or a spot or worry about the pressure of buying another coffee.
Soho House Amsterdam is located in a 1930s university building on the Spuistraat, the Bungehuis, that overlooks the canal and is decorated with the classic Soho House interior design and furnishings. With an in-house studio that handles all interior design, all Soho House locations are able to have the same signature vibe and design.
Soho House Amsterdam encompasses 79 bedrooms, a pool on the rooftop, a Cowshed spa, fine Italian dining, and a whole floor of club space. There is also space to park 75 bikes and get repairs, as it is located in Amsterdam.
It is forecast that three-quarters of the European workforce will be mobile this year, which would explain why Soho House has recently added three European locations. But as well, three-quarters of the American workforce is also said to be mobile, with about 60 million of them not being office-based at all. And rather than risk being in a crowded or uncomfortable spot, these workers can subscribe to always have a spot to work.
Soho House members can choose to have access to just one house, or can pay a little extra for "Every House" membership annually, which gives users access to all Soho House hotels around the world.