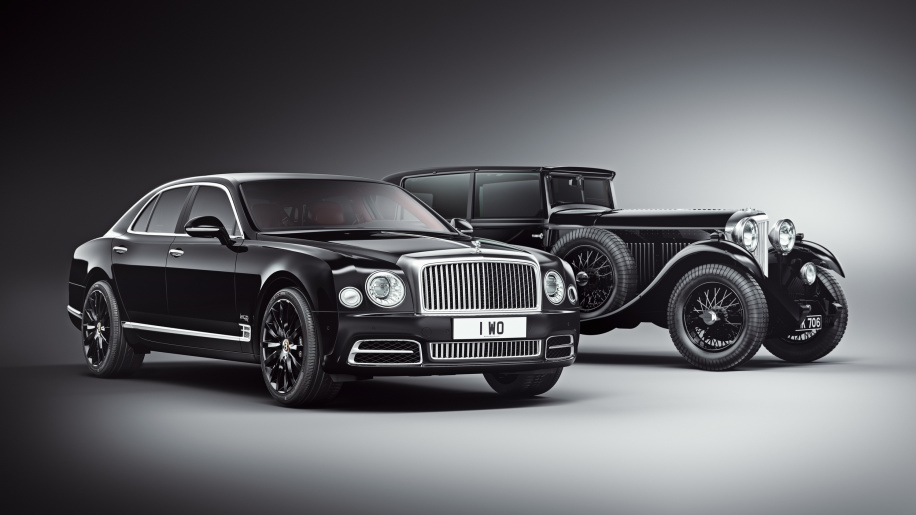 Bentley Motors will celebrate its 100th anniversary in 2019 and to celebrate, they will be releasing 100 units of their new Mulsanne W.O. Edition by Mulliner.
Mulliner has been helping with Bentley's vehicles for much of their history, and their reputation for exceptional craftsmanship means that each of these limited vehicles will be incredible.
The Mulsanne W.O. Edition will help commemorate Walter Owens Bentley and his personal 1930 8-Liter car. Due to financial troubles, Bentley had to sell the car in 1931; however, Bentley Motors purchased the car in 2006 and began restoration.
The 1930 crankshaft has been cut into 100 small pieces, one being placed in the rear cocktail cabinet of each crafted Mulsanne. This piece of history makes each of the 100 individual Mulsanne's unique. The cabinets are carefully handcrafted with four different types of wood and some aluminum touches, blending the Art Deco of the 1930s with contemporary ideas.
That isn't the only piece of history in these new Bentley's, though: there is a lot of fusion between the original and this reimagined centennial edition. A metallic bonnet strip, heritage hides, and color options all harken back to some of the original Bentley's. William Owen Bentley's signature is also embroidered in the seats as well as the dashboard and rear armrest.
While Bentley expects many of their customers to order this limited Mulsanne W.O. Edition in the typical Onyx with Beluga Black wheels like the original, they provide a variety of customization options for anyone who desires them.
There will be three editions of this car – Standard, Long Wheelbase, and Speed – and the car will be viewable publicly on August 24 during Monterey Car Week.