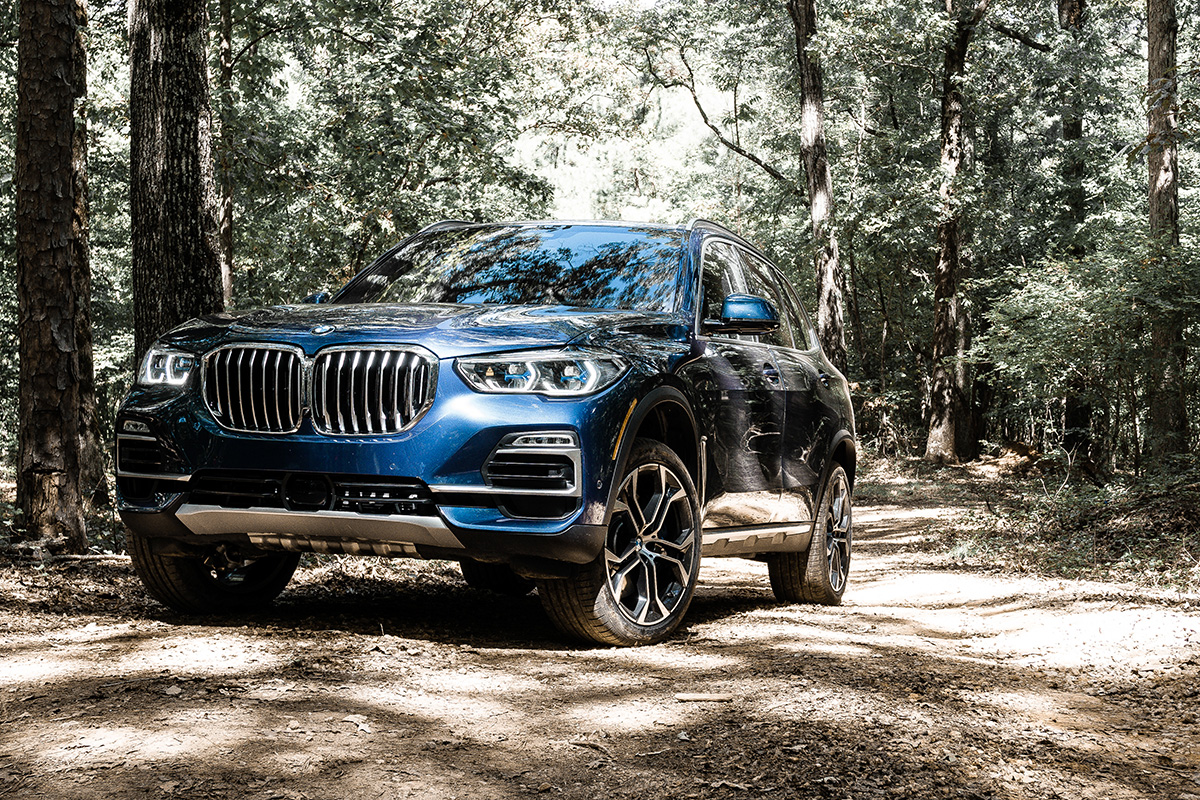 Words and Photos by Atif Kazmi for Por Homme
The all-new 2019 BMW X5 has arrived and we recently made a trip down to Atlanta, GA to run the latest Sport Activity Vehicle (SAV) through its paces. With this being the fourth generation of a vehicle that's sold over 2.1 million units since hitting showrooms in 1999, there's a lot of expectations at play.
And with this new X5, BMW's aim here really seems to be the balancing of all this demand for SUVs while still continuing to innovate and push things forward. From a design standpoint, our friends in Munich did just this as they brought to life an X5 which commands a presence with tech and refinement that the entire family can enjoy.
The all-new X5 features a wider rear and a more aggressive stance. The LED taillights are distinct while there's a function-driven approach to the auto-splitting tailgate. This makes way for plenty of trunk space but you can also opt for a two-seater third row to get more folks in on the fun.
Step inside and you get luxurious detailing that we just haven't seen in previous generations. There are standard dual 12.3-inch screens on the center display and digital instrument cluster as well as the optional Heads-Up Display, all working together to give you all the info you want and need. iDrive OS 7.0 brings refreshed graphics and a lot more connectivity. More on that in a bit. You can get BMW Individual leather upholstery and even Glass Controls in the center, something that you should auto-check when optioning the X5 out. It brings the cabin together quite nicely and when you see it alongside the exposed wood panels, I really can't recommend you get it any other way. Something else to really appreciate here was the extended panoramic roof. From driving through the city streets of Atlanta to breaking out in to the back roads and eventually taking the X5 off-road, that natural sunlight and sight into the elements are you elevate the entire driving experience. If that's not enough, you can also opt for 3D surround sound and a 20 speaker system that looks as nice as it sounds.
BMW doesn't stop there. The cooled and heated cup holders and massage seats are enough to bring relief to the long hauls but there are also plenty of USB ports and even wireless charging to ensure you stay connected. There's also a smart digital key on the way that you can manage via your smartphone (Android NFC only for now) and even share with four members of your family or friends, allowing them to hop in and start the X5. Didn't think we needed that but I'll take dropping bulky keys from my pocket any day of the week.
BMW might be on the short list of brands getting things right when it comes to driving convenience through technology. The new OS 7.0 is a prime example of this as it now backs up your user data and preferences to the cloud and can bring them back down to any car you drive, even if it's a loaner. Think of it as backing up your phone's settings to iCloud. The Connected Navigation is customizable to the point where you can change and rearrange widgets and tools to your liking, even adding in additional pages. The layout's a lot cleaner and the instrument cluster follows suit with just the right information. Traffic Jam assistance has gotten a lot more accurate here and the other assist features like parking and reversing assistant are driving safety and awareness.
Regardless of the power plant you go with — petrol or diesel — the 2019 BMW X5 is the most capably off-road as it's ever been. The xOffroad package brings with it air suspension and a lot of enjoyment, especially when you're running through the woods with zero disregard for each and every ditch or debris that comes your way. In any BMW, you're in control and that's certainly the case with the X5. You can handpick the terrain (snow, sand, gravel, etc.) and let it do the dirty work. M Sport Differential also comes as part of a package for anyone looking to own the road.
And this is what evolution looks like. It's labeled an SAV for good reason as this is the most capable X5 to date and its off-road performance has been elevated to where, no matter the journey, this is how you're getting there.
Check out more of the BMW X5 in the gallery up top and head to your local BMW showroom to see it in person now.