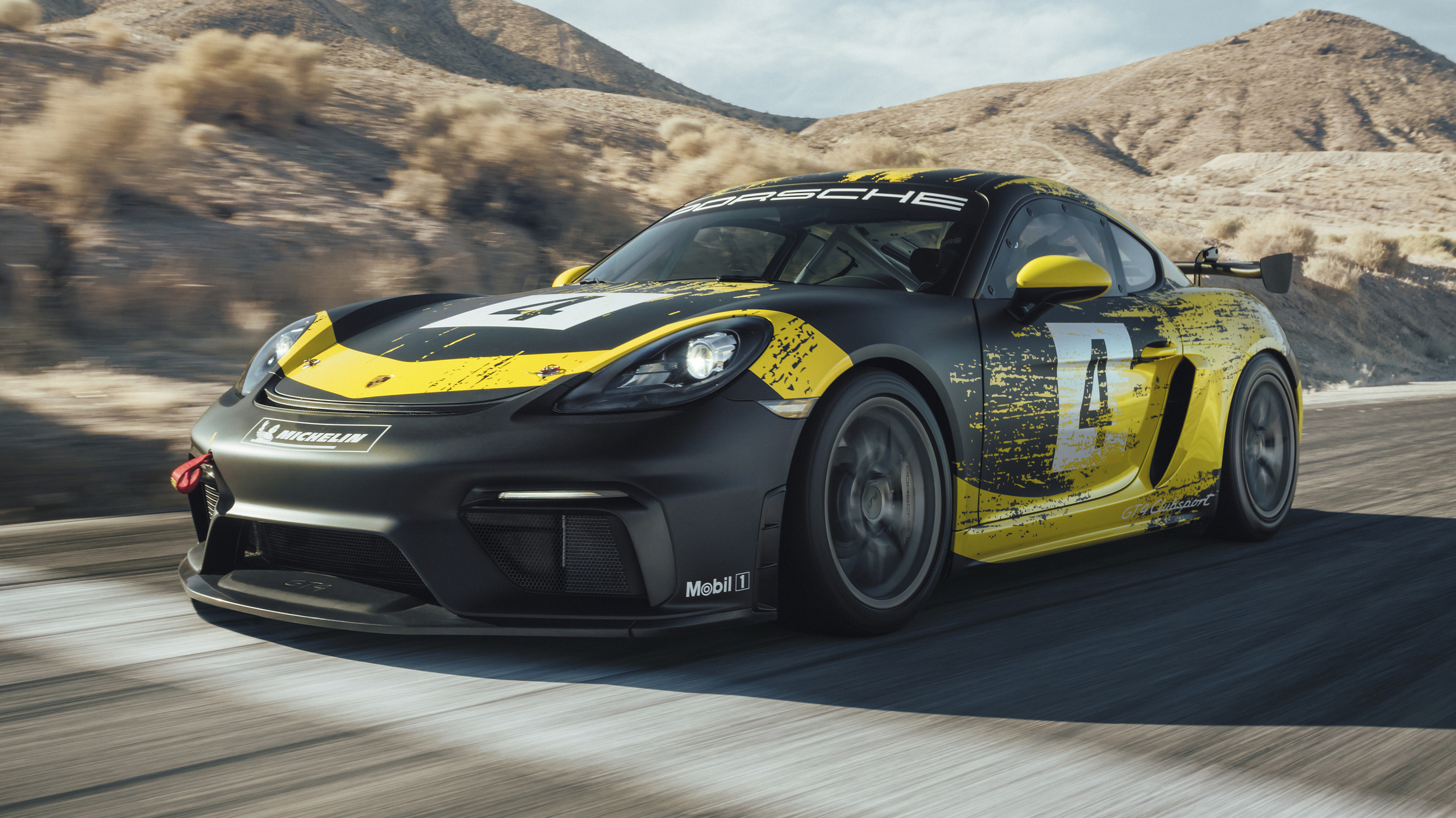 Porsche's Cayman GT4 Clubsport is one of the most formidable track cars on the market and this year's iteration takes the 718 designation of its on-road variants. And though the 718 GT4 Clubsport is gaining 40 extra horsepower, it's from a revised version of the old car's naturally aspirated 3.8-liter flat-six engine and not a rework of the road car's turbocharged flat-four. We're not complaining.
The body's shed weight thanks to the doors and rear wing being made from a natural fiber composite that contains plant fibers from flax and hemp. The renewable, environmentally-friendly material has similar benefits and qualities to carbon fiber. Without being too specific in terms of numbers, Porsche has let us know the new body also brings greater downforce.
The engine's still mated to a six-speed PDK transmission and a limited-slip differential. Suspension parts come from the 911 GT3 Cup race car. A factory-installed full roll cage, racing seat, six-point harness, and air conditioning are all on board here.
The 718 Cayman GT4 Clubsport comes in two variants. The base "Trackday" model features 21.1-gallon fuel cell, hand-held fire extinguisher, fixed shock settings, and comes in at 134,000 Euros. The upgraded "Competition" model brings with it three-way adjustable shocks, a brake bias adjuster, onboard air jacks, an automatic fire extinguisher system, quick-release steering wheel, and a 30.4-gallon fuel cell. This takes the price to 157,000 Euros.
Check out the 718 Cayman GT4 Clubsport in the gallery up top and note that Porsche is taking orders now with first deliveries to take place in February.