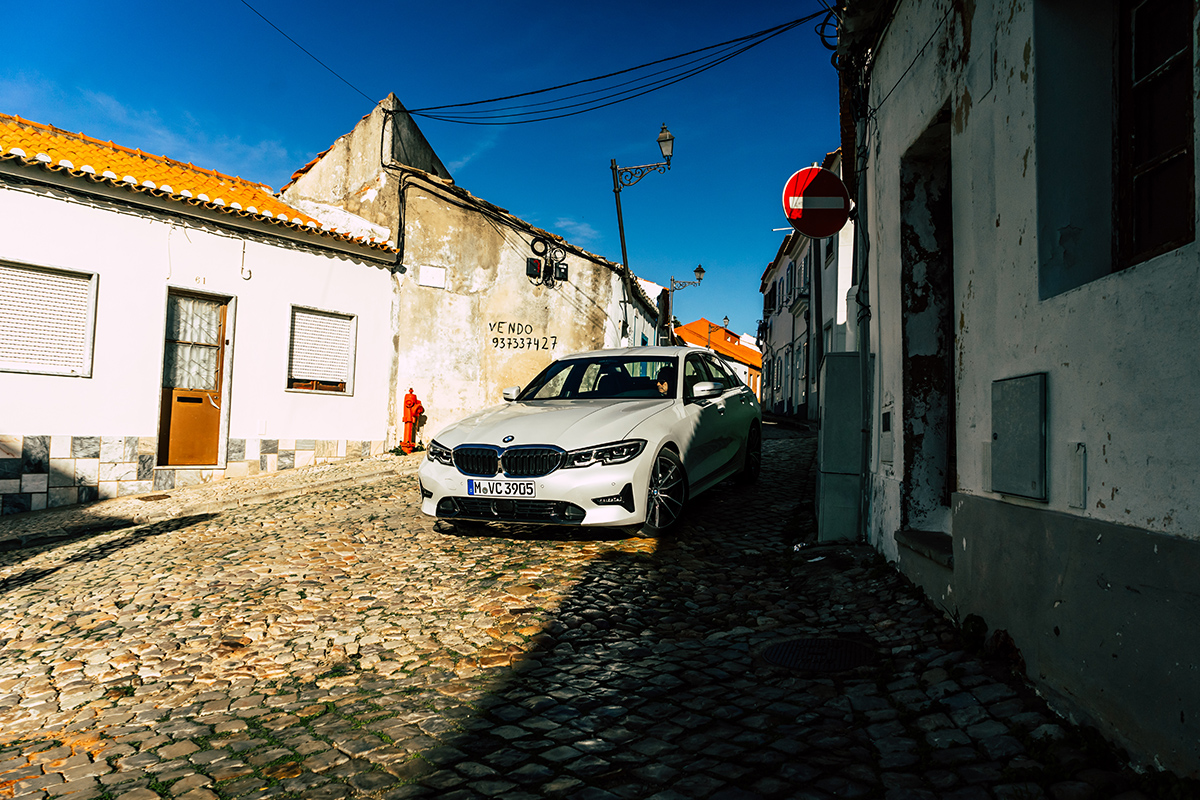 With 2019 BMW 3 Series, We Get a Future Proof Sedan That Doesn't Compromise The Drive
Photos and words by Atif Kazmi for Por Homme
Since 1975, the BMW 3 Series has landed in the hands of customers more than 15 million times. There was a time when the only thing that mattered was how much fun we could have getting from point A to point B. The drive and its ability to plant an ear-to-ear smile on our face mattered much more than the destination. A lot of us still want this but the all-new 2019 BMW 3 Series reminds us there doesn't need to be a compromise. We made a trip to Portugal's Algarve region to see how the sedan balances between performance and the ever-evolving wants and needs of a modern buyer.
The 2019 BMW 3 Series has dropped less weight and increased size, shedding 120 pounds and expanding close to 3-inches in length. We've got a 330i that's powered by a 255-hp four-cylinder engine as well as a 383-hp inline-six-powered 340i. Both trims see performance increases from the previous generation, with the M340i creeping awfully close to M3 / M4 territory. And these aren't just numbers on the board. Our time in Portugal consisted mostly of slicing and dicing through the countryside and ignoring the region's far-reaching landscapes. The roads were narrow but lengthy stretches popped up from time to time that allowed us to press the pedal a bit more. The new 3 Series is a blend of alertness and confidence. The slightly wider track from its predecessor keeps it planted on bends and straights, while the ZF transmission manages the power as efficiently or as aggressively as possible, whichever you choose.
Its maturation shows at a standstill as well. BMW's signature kidney grills are up front alongside new, notched headlight housings and a revised hoodline. The stance is confident, even a bit aggressive compared to what we've seen from the 3 Series in past generations. Step inside and you get a modern, purpose-driven interior. Each element's deliberate and the dash lines and materials are more refined than ever before. The progression's noticeable and BMW Interior Designer Bruno Amatino worked with his team to ensure the work wasn't an incremental increase but rather a generational-pushing leap.
In a world where brands are cutting features at the entry level, BMW's given the 3 Series more standard features than ever before. The 2019 BMW 3 Series features what BMW calls "Acoustic Comfort", a series of body improvements and structural edits aimed to divert wind noise and lessen the amount of wind noise that reaches the interior. Acoustic glass comes standard for the windscreen and optional for the side door windows.
There's wireless charging on board, a larger sunroof, and the optional heads-up display's also gotten 70% larger with distance warning from the adaptive cruise control system integrated as well. With a digital ecosystem that goes well beyond the car and into our journey as well as our daily lives, BMW's BMW Intelligent Personal Assistant gets personal. Speak "Hey, BMW," your smart co-pilot helps to deliver a customizable experience. The all-new BMW X5 has this on board as well but to see it at play inside BMW's entry-level sedan is refreshing and something other automakers outside Mercedes just aren't able to effectively deliver yet.
With the all-new 2019 BMW 3 Series, we're reminded of what made all the past generations so special and what will ultimately drive its success for the next forty-plus years. It comes down to people, our constant evolution, and how brands adapt to our ever-changing wants and needs. We want more from life and BMW's latest creation is a showcase of their commitment to ensuring they help any which way they can.
Check out more of the 2019 BMW 3 Series in the gallery above and head to your local BMW showroom to experience it in person.