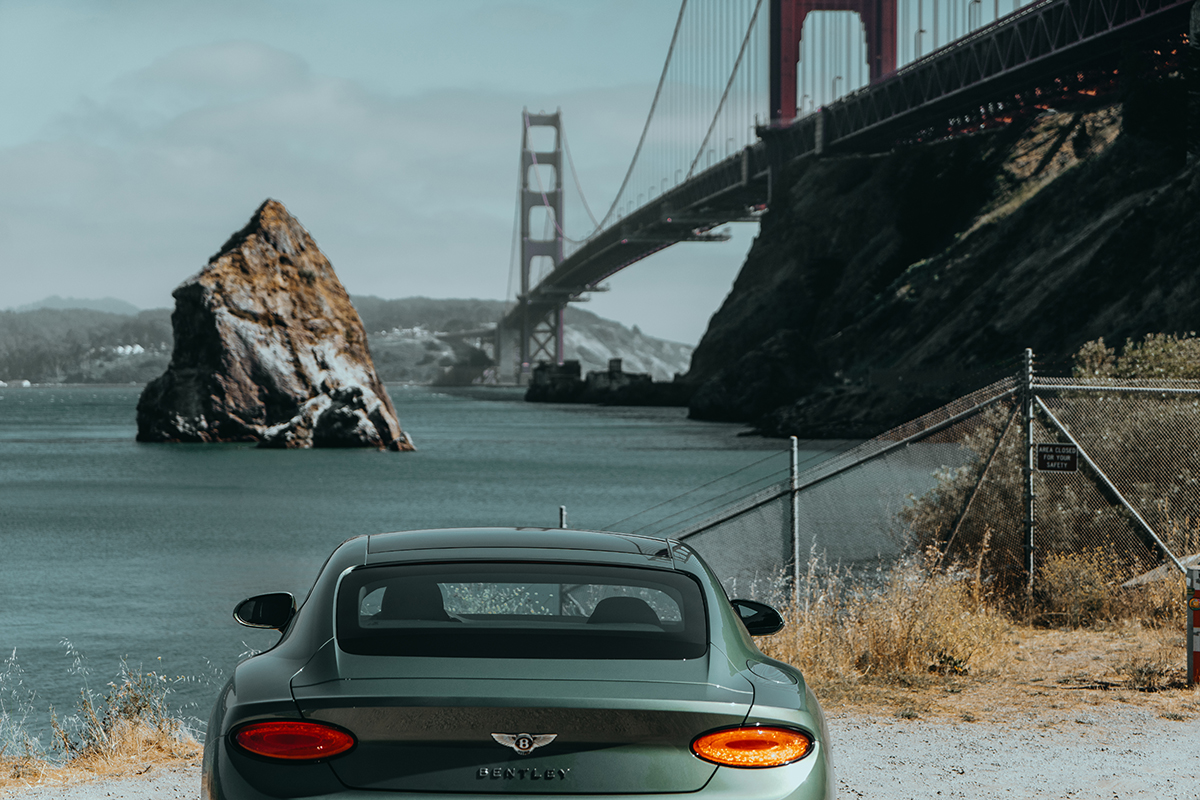 2020 Bentley Continental GT V8 | Is There Another Ultra-Luxury Grand Tourer Of Its Kind?
Words and photos by Atif Kazmi for Por Homme
Our experience and time with all-new Bentley Continental GT has been extensive to say the least. From winding the new-generation GT through Austria's Grossglockner Pass to dropping the top on the GT Convertible as we cruised through Marbella and Seville, it's been a tremendous journey. The most recent pursuit took us to Northern California where we experienced the 2020 Bentley Continental GT V8 in both coupe and convertible forms. While keeping everything the same, the introduction of a V8-engine variant changes everything.
The new 4.0-litre, twin-turbocharged V8 brings with it a completely different driving experience. Dropping four cylinders means a substantial weight savings but it's still churning out 542 BHP and 568 lb-ft of torque. That's a bit insane when you start pairing those sort of figures with the GT's all-new aluminum structure introduced with this latest generation. The decision to go with a dual-clutch, eight-speed transmission here is deliberate as it's able to deliver a more engaging experience, especially when you kick things into Sport Mode. We equate Northern California's Napa Valley to wine country but tend to overlook the winding roads and breathtaking landscapes. With the Drive Dynamics Control in Sport, not only do the engine and gearbox go on high alert but the spring stiffness and damping get optimized as well. And where each wheel normally moves independently and the chassis breathe a bit, popping things in to Sport tightens everything up and you feel it in the best way possible. Bentley has essentially given us a leaner, more nimble version of a highly-capable grand tourer that delivers on all fronts. Tough to argue against it on twists and turns as we made our way towards the Pacific coastline.
For a car that's got quite a bit of technology, Bentley's focused on leveraging it only when necessary. The Active AWD system for example leverages torque vectoring to decide exactly when and where to toss the power. It's onboard the W12 GT as well but given the GT V8's unique driving characteristics, it feels like you can push the envelope a bit more. With this new V8, peak torque actually comes in under 2,000 RPM. It also happens to be the highest revving Bentley engine ever which means there's a ton of power coming and coming pretty quickly. With the exhaust valves open, neighbors and onlookers will hear you shifting and blipping from a ways away. Go to Comfort mode and you'll get a refined, seamless shifting experience that absorbs every crack and bump in the road. If its looks weren't so striking, you might've been able to float under the radar. Is there another Grand Tourer that can do both? We're still searching.
The muscular haunch and swooping roofline command your attention. But Bentley's made a business out of keeping our attention through the details with refinement that doesn't wear off. Beautiful leathers and rare, sustainably-sourced veneers meet to give us one of the finest interior cabins in the world. You can opt for a unique color split option and even adjust the Contrast Stitching, Piping, and Hand Cross Stitch. Crown Cut Walnut can be had on the fascia and other areas. Inside the GT Convertible, customers can pick from range of roof lining colors as well. It's also worth noting that the new roof concept can fold in just 19 seconds and even while you're in motion at up to 30 mph.
And then there's the Bentley Rotating Display, a three-sided 12.3-inch touchscreen display that can flip to showcase three analogue dials or just the beautiful veneer. From speaking to countless enthusiasts, the Rotating Display has been a constant mention and one that shows society's welcoming of a digital detox.
With the 2020 Bentley Continental GT V8, the focus is back on the journey. See more of it in the gallery above and look for both the coupe and convertible versions to hit showrooms in fall of this year.