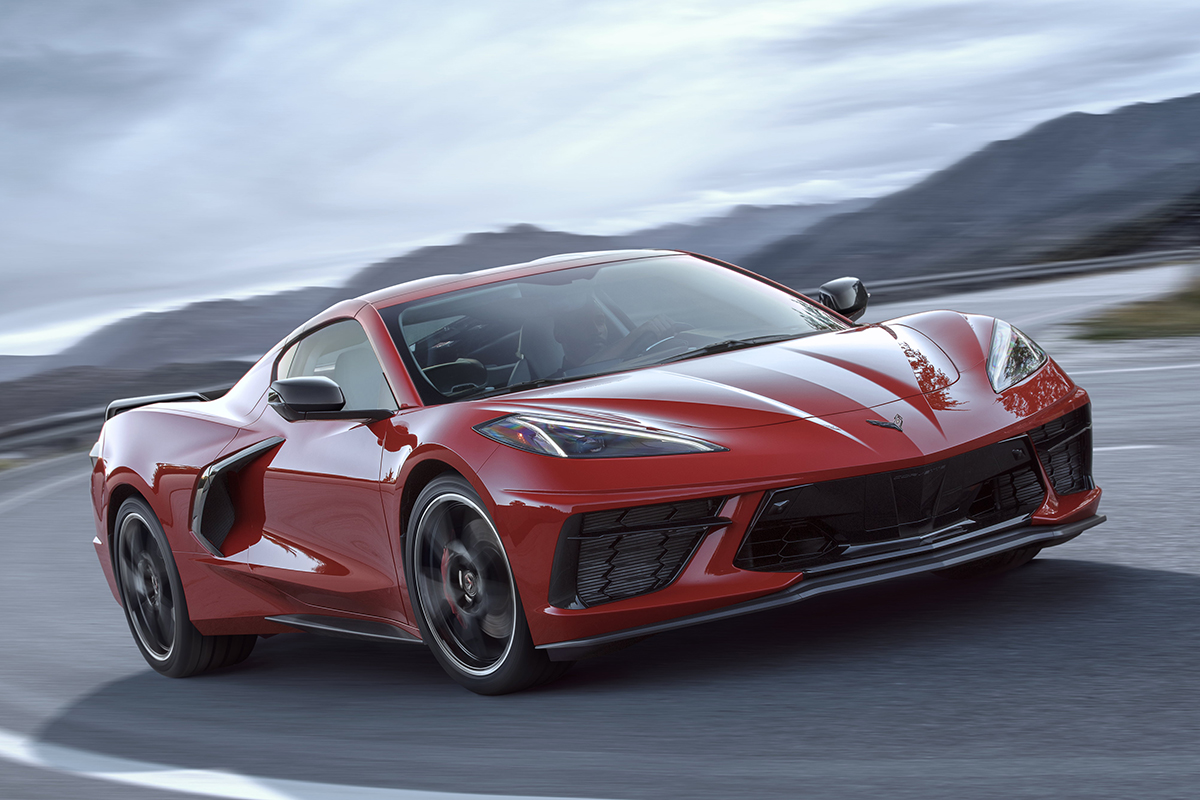 The 2020 Corvette Stingray's official and for the first time ever, we've got a production mid-engine Corvette coming. Sure, there have been a few mid-engine concepts over the years but none ever made it into the hands of customers. And while the front-engine Corvettes were dominant in their own right and respective generations, they had reached their limits in terms of performance. It was time to not only push through the boundaries but to completely break through them.
The results are impressive and for anyone looking for an American monster that can devour even its European competition, look no further than the C8 Corvette. The center of attention is Chevy's next-generation 6.2L Small Block V8 LT2 engine, the only naturally aspirated V8 in the segment. On the base model, it's pushing out 495 hp and 470 lb-ft of torque when paired with the performance exhaust, giving us the most horsepower and torque for any entry Corvette. All of this is managed with Chevy's first eight speed dual-clutch transmission which helps to propel the Corvette from 0 to 60 in under 3 seconds when paired with the Z51 Performance Package.
With this massive shift, Chevy also had the opportunity to design one of the most expressive Corvettes ever. No limitations, no previous history. Just a clean slate to wow Corvette loyalists and pull in a younger buyer at the same time. With the covers now off, we see a C8 that might just do that but it's still got a familiar Corvette DNA and that might be the most impressive part of this all. The proportions have shifted and the driver's now closer to the front axle, right up against the front wheels while in the cockpit the driver has a race car-like view of the road thanks to a lower hood, instrument panel, and steering wheel. That canopy-forward stance was inspired by F22 and F35 fighter jets. Goodness.
Up front, we get low profile headlamps that are designed around all-new projectors. Move around to the side and you'll see large air intakes that are primarily for engine cooling and aero purposes but also give the C8 Corvette a presence. What you won't see are door, hood and hatch handles as they've been completely hidden to avoid disrupting the sculpted design. If you want a peak into the engine, the rear hatch allows that while quad exhausts will let you hear it. There's actually trunk space in the back also capable of fitting two sets of golf clubs which you wouldn't think at first glance.
Step into the cockpit and you can call it that. Everything's driver-focused and given just how well and fast the C8 Corvette's said to drive, the pilot should have all the comfort he can get. The vertical climate controls and ultra-thin vents minimize the space of the instrument panel while the squared-off steering wheel gives more sight into the 12-inch cluster display. All-in-all, Chevy's done a great job of creating a performance-minded interior.
Blend this with the fact that the Corvette family continues to elevate the materials and refinement infused into the interior and you're getting an uncompromising sports car. Hand-wrapped, cut-and-sew leather components can be seen throughout, even across the entire dash. Soft leathers are complimented with real metal details and your choice of aluminum or real carbon fiber trimmings. Opt for the GT2 or Competition Sport Seats and you'll see some carbon fiber trimming there as well.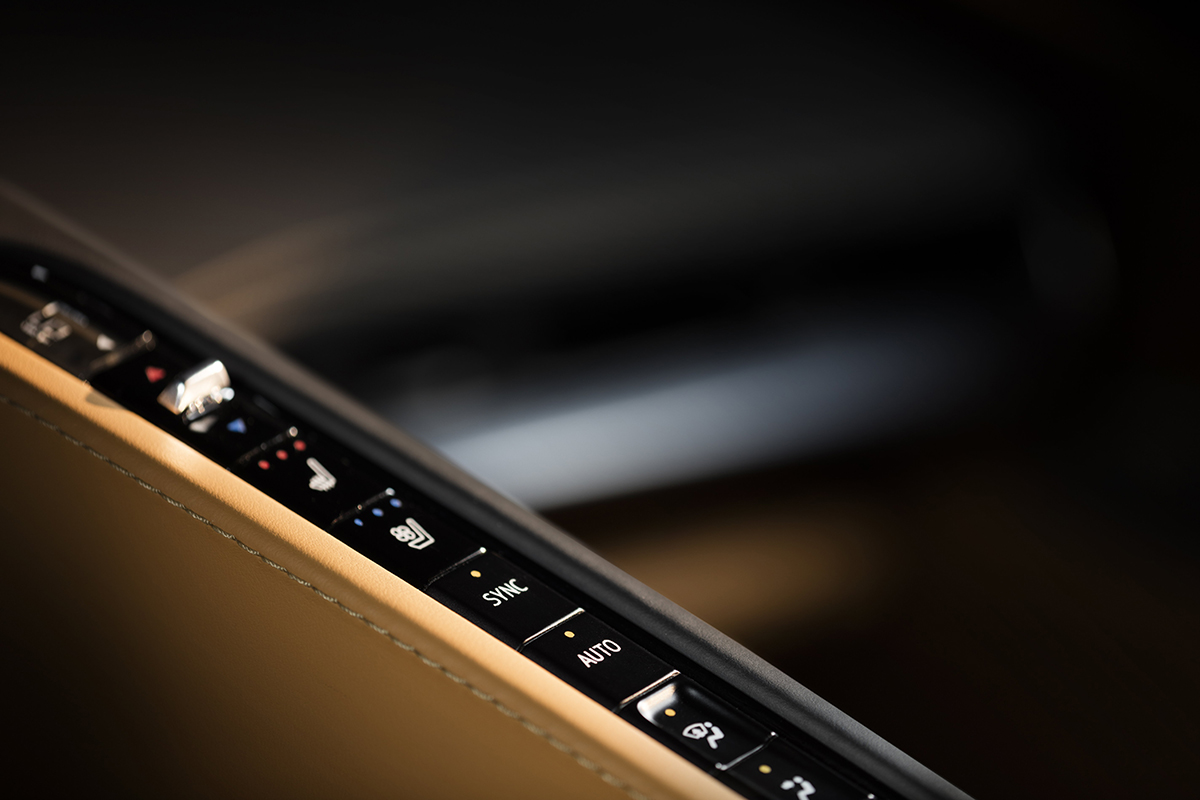 Due to weather, we actually missed the launch event on July 18th so there are still a few things we need to see in person. The most important element is that tall button layout you see in the center console area with controls for your seats, climate, and such. We're not sold on it just yet but we'll need to experience it to make a better call. In some colors, it's more palatable than others but who knows, it might feel a bit more intuitive when you're actually inside. The same applies to the Corvette's next-generation infotainment system. Sure, it's got a higher-resolution display and is said to be quicker but its positioning and shell design feel like that entire system was an afterthought. Neither are deal breakers just yet but we've still got time between now and launch to see how both elements fair in real life scenarios.
With the 2020 Chevrolet Corvette Stringray, it's the end of an era but the beginning of a new one that will still start at under $60,000. Check out more visuals of the C8 Corvette in the gallery above and expect it to go into production later this year.