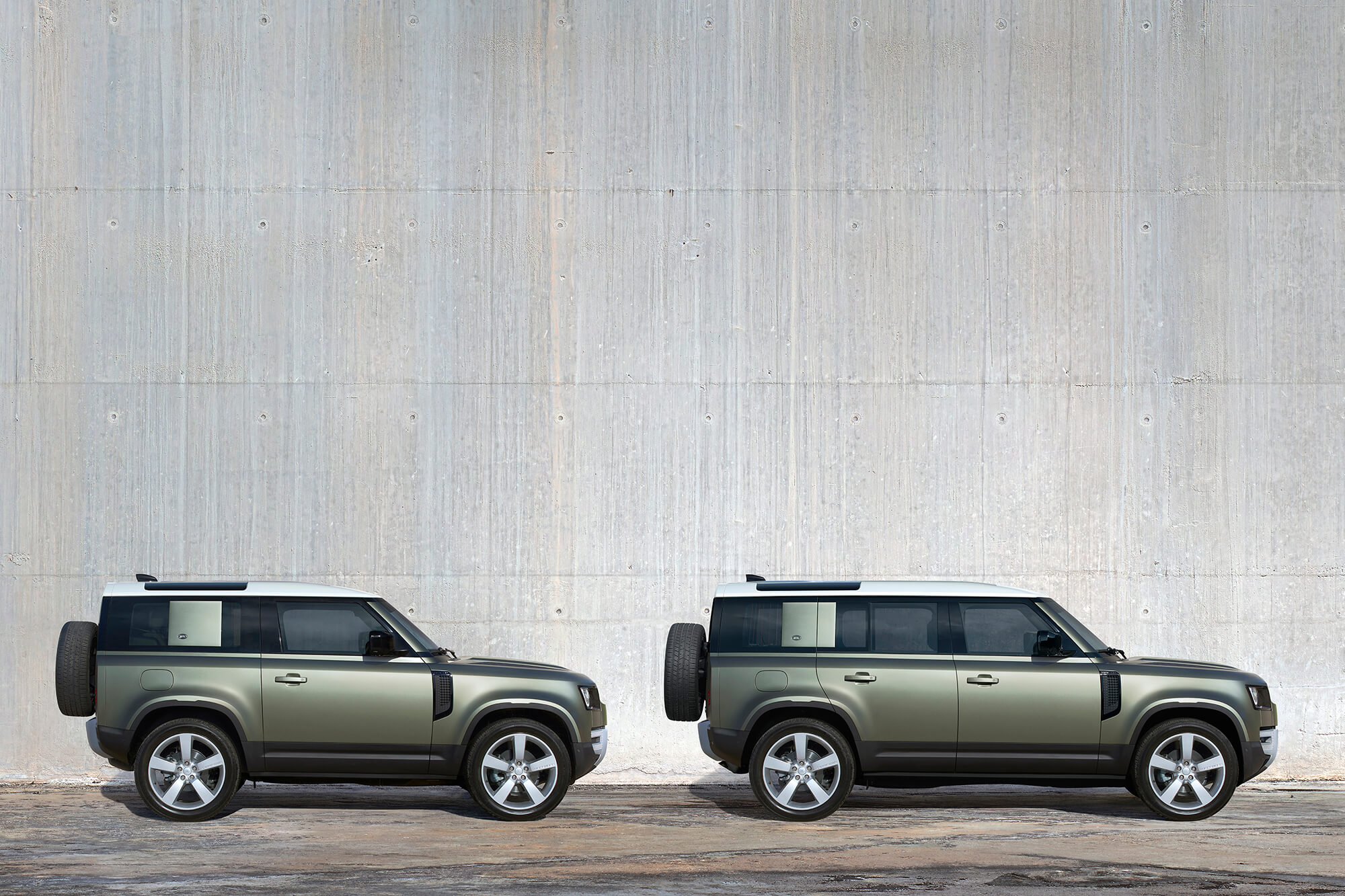 First Look | The 2020 Land Rover Defender Arrives Balancing History and Innovation
It's here. The official unveiling of the all-new 2020 Land Rover Defender. A heavy rework of what is arguably the most iconic 4×4 in the World is equal parts scary, risky, and exciting. Gerry McGovern and the rest of the Land Rover design team have been at this for quite some time and all the teasers and foreshadowing couldn't have prepared us for today. The suspense was so high and the bar set by the original Defender even higher.
It still remains to be seen whether the new Defender reaches or even exceeds the bar set by the icon as we haven't driven or seen it in person just yet. Sequels for cult classics are seldom as good as the originals. Our first impressions are looking positive though as Land Rover's given the new Defender a design that'll age well and put it under its own spotlight alongside a ton of welcomed tech enhancements throughout.
Reminiscent touches of the Defender that's ruled the off-road for over 70 years can be seen here, including the high sills, short overhangs and externally-mounted rear wheel. The new Defender will come in perfectly proportioned '90' and '110' body styles, which share the same short overhangs, with six models available; Defender, Defender S, Defender SE, Defender HSE, Defender X and Defender First Edition. If those aren't enough options for you, the new Defender also gets the widest range of accessories ever produced by the Land Rover brand, including a choice of four Accessory Packs: Explorer, Adventure, Country and Urban. This helps to make the Defender more personal to the owner and allows them to write their own history with the iconic SUV.
If nostalgia's your flavor, Land Rover's showcased a few builds at launch, one of which features a Pangea Green wrap that's offered in a few other finishes and has been developed for high performance in extreme conditions. It can also be removed at any time, making it a lot quicker to repair than standard paint finishes. The new Defender gets 12 wheel designs to choose from, including an 18-inch white-painted pressed steel rim option. Body colors get three new metallic shades unique to the Defender with Tasman Blue, Pangea Green and Gondwana Stone joining Fuji White, Eiger Grey, Santorini Black and Indus Silver.
There's no doubt this is the most technologically advanced Defender ever. It's the first to get Land Rover's new 'PIVI Pro' infotainment system which features an intuitive interface and Software-Over-The-Air updates. The 10-inch touchscreen comes standard with Apple CarPlay and Android Auto.
The interior's as functional and durable as the exterior as it features exposed structural elements and can even get available 5+2 seating and a central front jump seat. Land Rover's Terrain Response 2 technology's present here with standard Wade Sensing and world-first off-road Configurable Terrain Response. With this, drivers can tailor the off-road character of the new Defender more precisely.
There's so much more to the Defender that we still need to unwrap but we're excited to put it through all of its paces. Prices for the 2020 Land Rover Defender start at $49,900 USD for the base 300 BHP model, while the range-topping, 400 BHP X model will be priced at $80,900 USD. The longer Defender 110 will land in the US in Spring 2020 while the Defender 90 body style will be available later on in 2020. Check out more of it in the gallery above and head to Land Rover's website to configure your Defender.