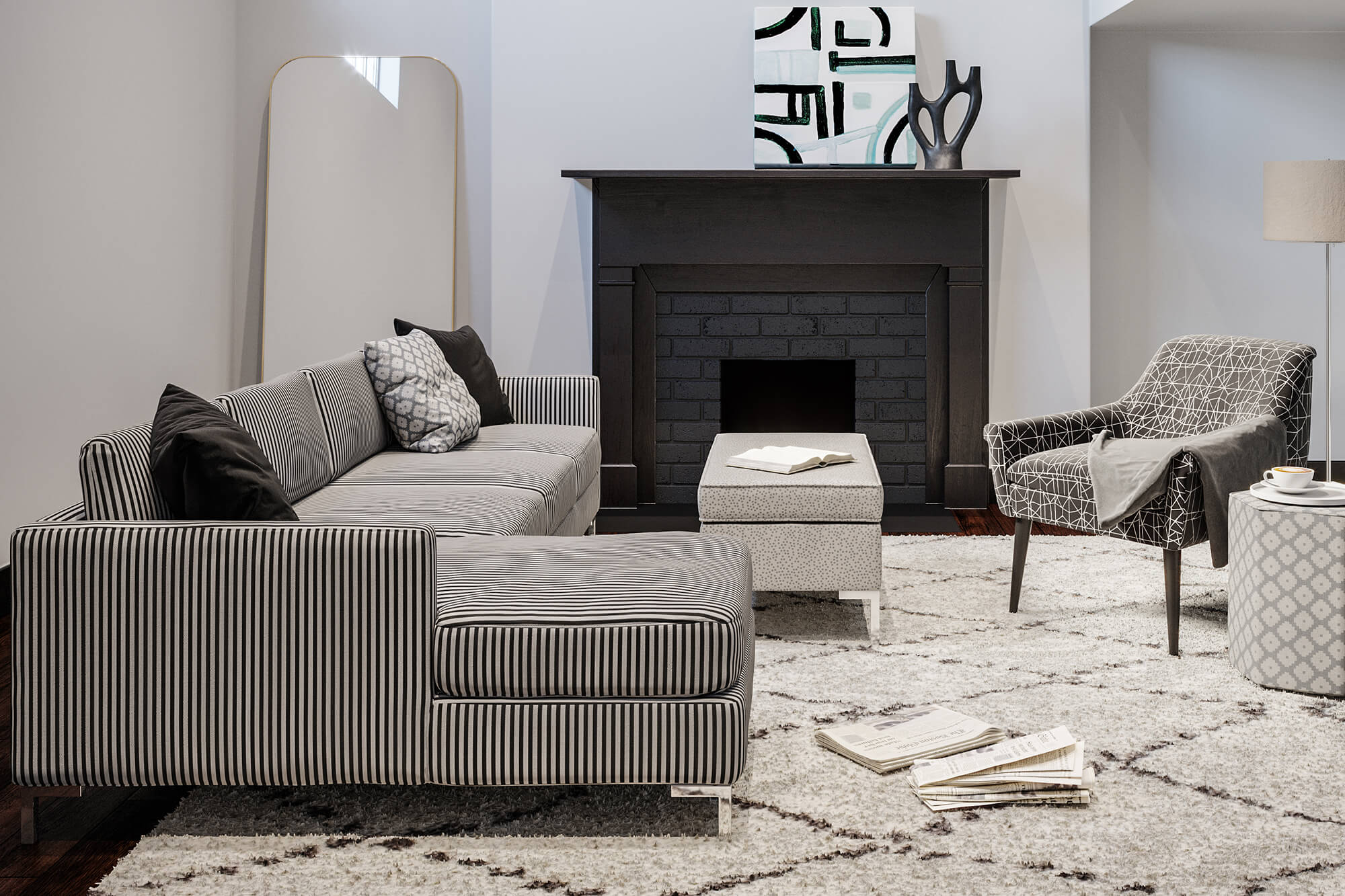 The Inside's Menswear-Inspired Furniture Collection Breathes New Life Into Living Spaces
The Inside's already known for furniture that pops but their Menswear Collection is really speaking to us. Inspired by the pinstripe suit and vintage tie, the pieces infuse pattern and color to push the boundaries on how a masculine interior should look like and make you feel. For The Inside co-founder, Christiane Lemieux, the collection's rooted heavily in nostalgic moments in menswear such as art-deco era suiting and the sleek stylings of 1990s Versace. "Just imagine Tom Ford as a room," he explains. Effortless, timeless, glamorous? That's the vibe we're getting.
As we transition from the effortlessness of summer to the layered, textured mood of fall and winter, the Menswear Collection launch from The Inside couldn't come at a better time. Three new fabric additions make their way into The Inside's core collection: Ziggurat – an homage to the art deco age of modern elegance , Scattered Dot – an all – over dot pattern inspired by vintage ties , and Fairfield Stripe – a handsome, classic pinstripe reminiscent of the suits of yesteryear. You can apply any of these to all of The Inside's indoor and outdoor furniture — from their beds, ottomans and throw pillows to its newest line of sofas.
Check out more in the gallery above and head to The Inside to shop the Menswear Collection now.