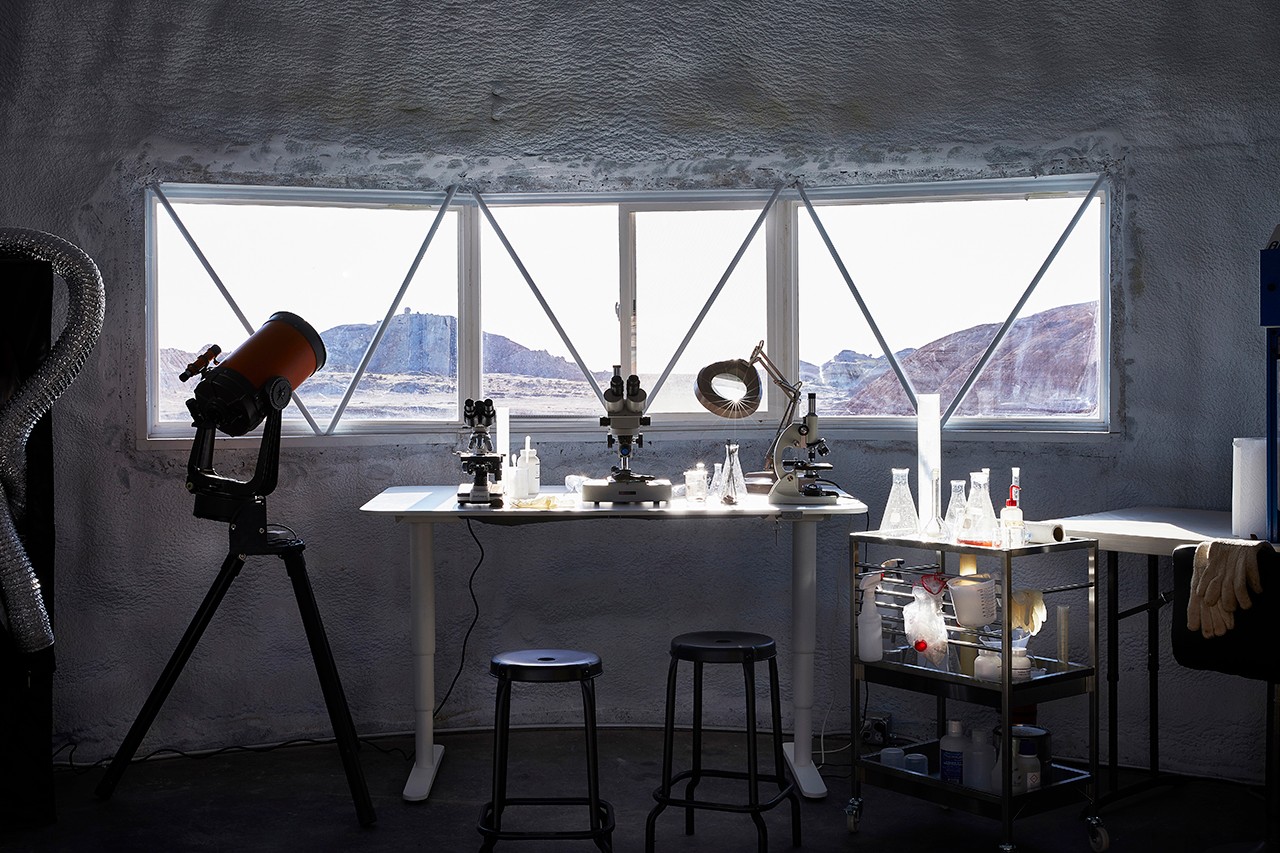 IKEA's Redesign of the Mars Desert Research Station Is How You Do The Most With Little Space
IKEA sent one of their interior design teams to the Mars Desert Research Station to help shape the present and future of urban living. The station's located in the Utah desert and is used by the Mars Society, researchers and students to study just how humans would survive on Mars. The property envisions just what living on Mars would be like. Teams of six people live in the communal space for weeks at a time, and only retreat to tiny private rooms once the day wraps up.
IKEA interior designer Christina Levenborn and her team did just this, taking along actual IKEA products along for the experience. Items were utilized throughout the confined spaces with the ultimate goal being to free up as much space as possible. Once the team got a good sense of things, Levenborn took the findings and returned later to design the space with purpose-focused IKEA products.
In a small space where many people have to share workspaces, it is important to be able to adjust to everyone's needs, whether they prefer to work standing or sitting. Same thing with the stools that are adjustable and can be used either for sitting or as a table surface. The chairs are stackable, and the trolley is easy to move around.
IKEA's aim is to now take these findings and apply them to small space-living solutions on earth while also looking into opportunities for sustainable living in small spaces.
See more of IKEA's redesign of the Mars Desert Research Station in the gallery.