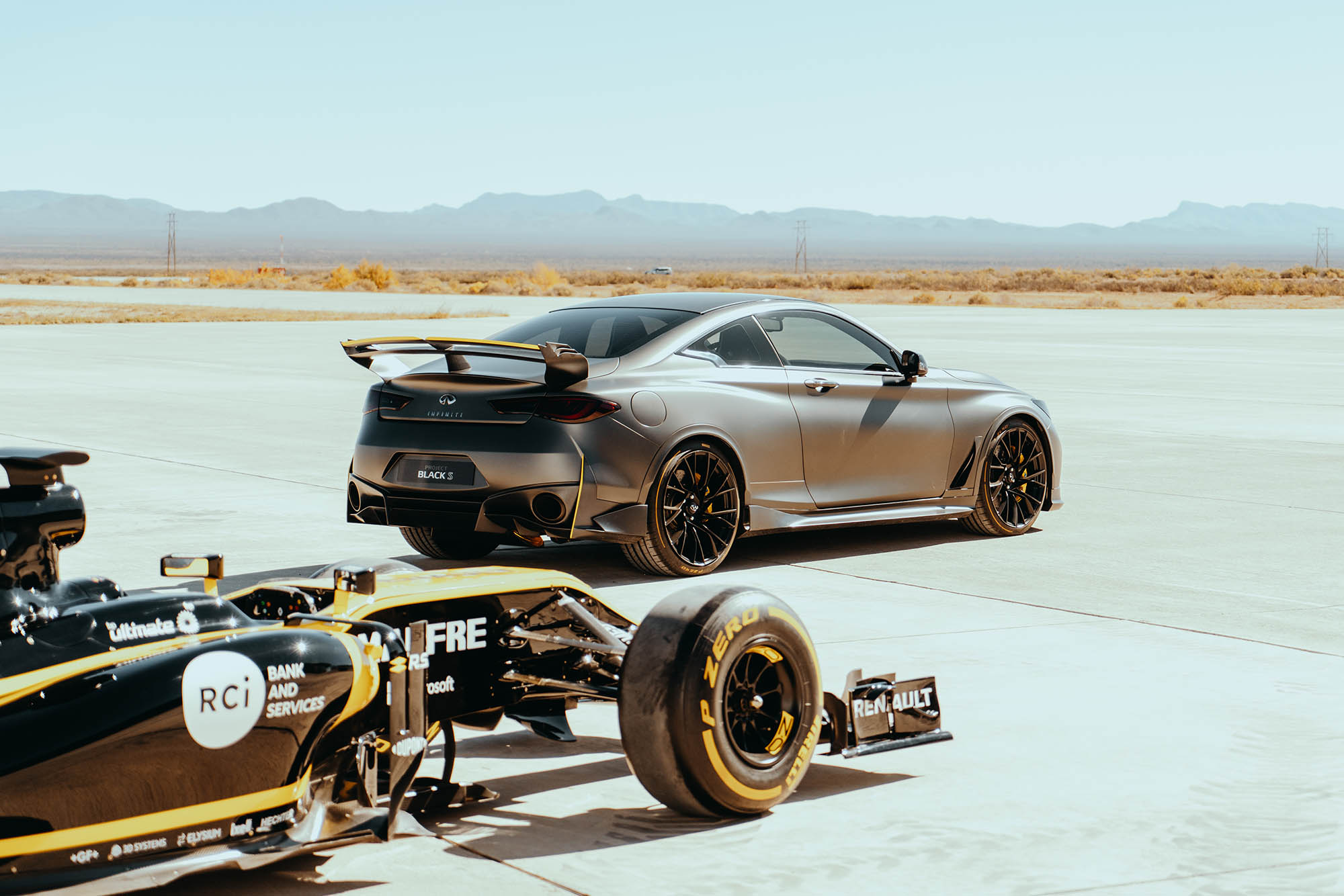 INFINITI at 30 | Customer-Focused Approach To Innovation Is Fueling Brand's Future Vision
Photos and words by Atif Kazmi for Por Homme
Since debuting at the North American International Auto Show in 1989, INFINITI has worked tirelessly to blend craftsmanship and innovation to give customers a taste of the future. It's seen the automaker bring a long list of firsts to the market and they've done it by putting the customer experience first. We joined INFINITI for their 30th anniversary by spending some time with them at Spaceport America where we got to see first-hand what their current lineup is capable of and what they've got coming in the not-so distant future.
With the launch of INFINITI and its Q45 came a total ownership experience that put value on every interaction a customer has with not only the car but with the dealership and the brand as a whole. Maybe we're too young to recall but INFINITI was the first to ever offer loaner vehicles to owners dropping their cars off for service. They even offered roadside assistance and trip interruption benefits. INFINITI's also been first-to-market with many of the industry's biggest innovations, including the first fully-active suspension and a series of world-first driver assistance technologies such as the RearView Mirror or back-up camera, Lane Departure Warning, and Around View Monitor. Much of this is the norm now but focusing on every experience and moment an owner will have with his car has been and continues to be in the brand's ethos.
When you think about all the strides INFINITI's made over the years, using Spaceport America in New Mexico as a backdrop makes sense. The 18,000-acre facility is the world's first purpose-built Spaceport and dubbed as the "Gateway to Space". As its partners inside got ready to take the first commercial flights into space, INFINITI had experiencing their future as well. From test driving their 2020 lineup to getting up-close with their forthcoming electric models, the conversation was really about the fast-changing world we live in and what INFINITI will be doing to adapt. In the short term, expect more refined interiors that effortlessly put useful technology into the hands of owners. To help, INFINITI's new-generation InTouch infotainment system is coming to key 2020 models. With it will come Apple CarPlay and Android Auto as standard while Bose is going to continue to provide the sound systems, just as they have since the beginning of INFINITI.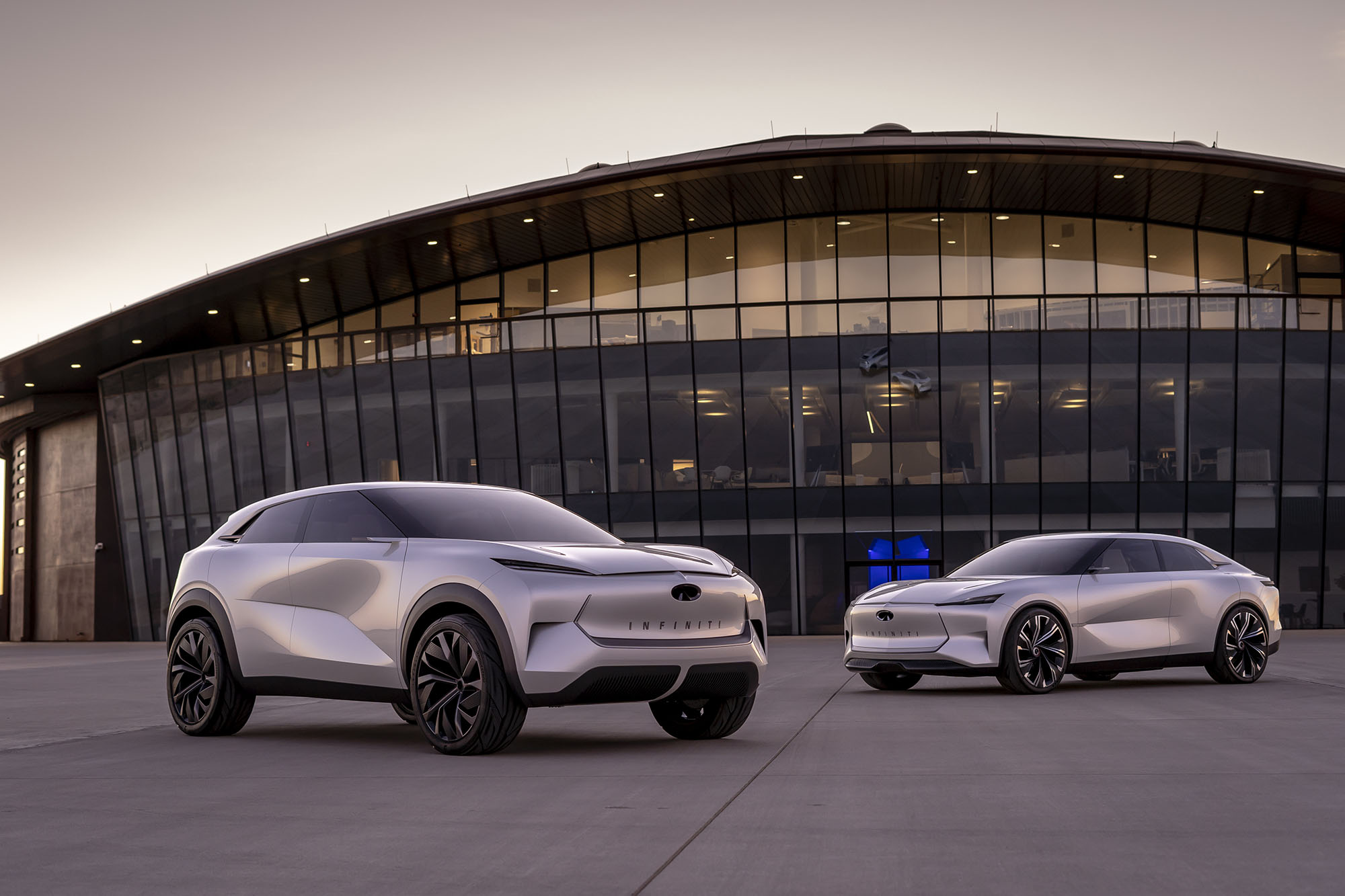 Looking ahead, all eyes are on INFINITI's Q Inspiration and Qs Inspiration concepts. Both embody clean, proportioned designs that showcase INFINITI in the age of electrification. INFINITI is taking a diversified approach to the powertrain, offering fully electric systems as well as a gas-generated EV system in which a gasoline engine generates electrical power stored in a battery, which can then be delivered to all four wheels through a pair of high-output electric motors. There's still a lot of work still left to be done before electric vehicles are fully integrated into the country's infrastructure but it seems INFINITI's quite aware and bringing to market innovations that are more practical now and into the future.
INFINITI's making the most of the powertrain shift as so much of the interior elements we're used to seeing in conventional gasoline engines are being cleaned up to create more spacious, experience-centric cabins. Much of the interior direction of the Qs Inspiration and QX Inspiration stems from the Japanese spatial concept of 'Ma', described as an emptiness full of possibilities, potential and anticipation. The beautiful, handcrafted interiors we're used to seeing from INFINITI evolve here, giving them a clear view and a powerful, serene driving experience in the process.
Loyalty matters. INFINITI has understood that the long game is much more important than a quick sale. There's an "endless journey" with customers which INFINITI and their team values deeply. After meeting some of the senior folks, what I've noticed is the brand's desire to push the boundaries and to care so much about the journey stems right from the car lovers at the helm. Some have been leading the charge for decades and understand that though three decades does seem like a long time to be around, there's still a ton of work still left to be done.
See more from our time with INFINITI at their 30th anniversary event in the gallery.