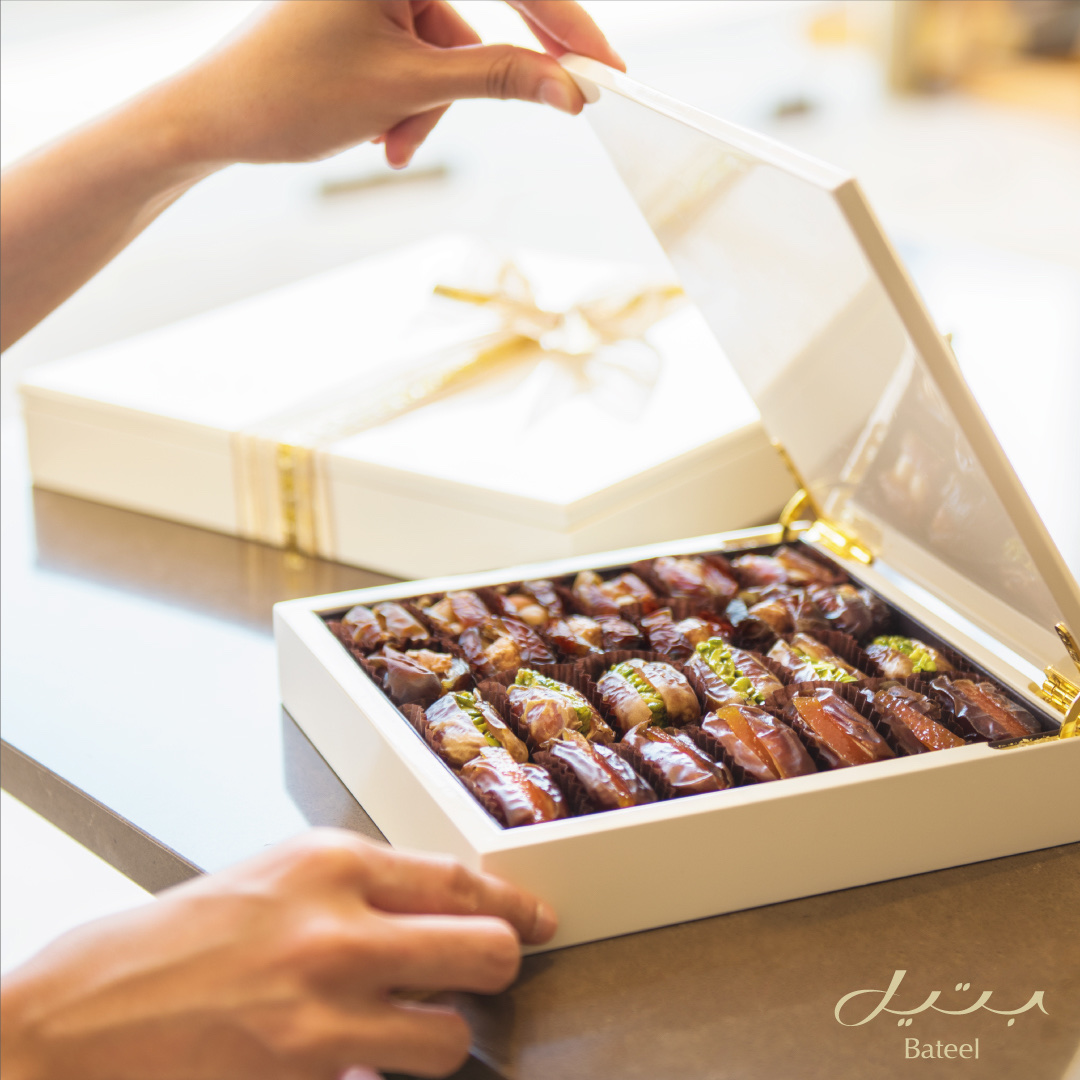 Dates are a Ramadan staple, with millions of Muslims around the world regarding the fruit as part of the blessed prophetic diet. But there are dates and then there's Bateel, the luxury dates purveyor turning every bite of a date into an experience. From London to Jakarta, Bateel's setup boutiques and beautiful cafes in some of the world's most premium destinations. Their selection includes dates grown on their own farms using traditional farming methods. Their first US outpost, located in Birmingham, Michigan, carries 7 varieties of plain dates, varying in sweetness, color, texture and firmness. And as amazing as those are, they also offer 19 varieties of filled dates, filled with different types of roasted and caramelized nuts or candied fruits. Beyond the dates, Bateel is also known for their
My first experience with Bateel was roughly a year ago as one of my closest friends had ordered the brand's pistachio-filled Wanan dates. Blending an old school tradition with a modern take on dates, every guest at his wedding was offered a Bateel date at their seats. The taste wasn't forgotten and to rediscover it now takes me back to that evening.
Needless to say, the staying power of Bateel (and dates) goes beyond the thirty days of Ramadan. There are timeless occasions that call for a unique offering wrapped in a premium package that doesn't overlook a detail. And then there are the health benefits of dates that you can track down with a quick google search. A few Bateel dates a day on an empty stomach might do us more good than our favorite trail mix.
See more of Bateel's offerings in the gallery and shop the goods now through the Bateel online store.