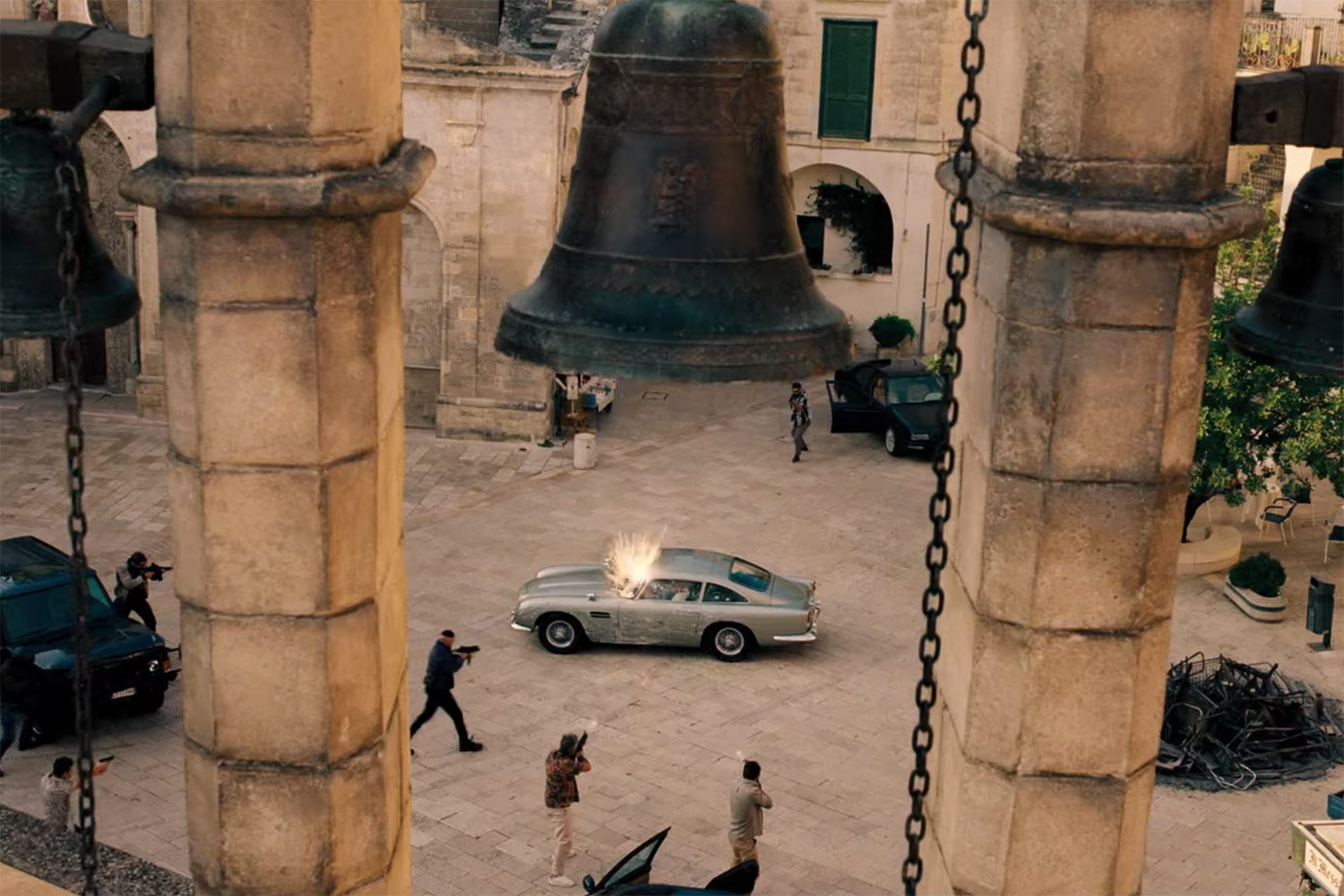 First 'James Bond; No Time to Die' Trailer Features Plenty of Aston Martins, Old and New
The first official trailer for No Time To Die is here and with it comes just a short glimpse into the drama, action, and cars we can expect in Daniel Craig's fifth and final run as James Bond. Aston Martin's stealing the show here, mainly with the return of Bond's iconic DB5, this time with Gatling guns behind the headlights. Bulletproof glass buys Bond time, wheels spin and donuts ensue with guns blazing in retaliation. Other Aston Martins will include a classic Series II V8 Vantage, the new DBS Superleggera, and the British automaker's Valhalla supercar, though you won't see that one in this trailer.
This is after Bond's being pulled out of retirement and approached by an old friend which leads to his return. Lasha Lynch is introduced as a 00 agent that's been holding things together for two years. Academy Award winning actor Rami Malek will be the film's villain though very little has been said or shown thus far.
In No Time to Die, Bond has left active service and is enjoying a tranquil life in Jamaica. His peace is short-lived when his old friend Felix Leiter from the CIA turns up asking for help. The mission to rescue a kidnapped scientist turns out to be far more treacherous than expected, leading Bond onto the trail of a mysterious villain armed with dangerous new technology.
Led by director Cary Fukunagacast, the cast also features Ralph Fiennes (Gareth Mallory), Naomie Harris (Miss Moneypenny), Ben Whishaw (Q), and Lea Seydoux (Dr. Madelaine Swann), Ana de Armas (Blade Runner 2049), Billy Magnussen (Game Night), Dali Benssalah, and David Dencik (Tinker Tailor Soldier Spy), and Christoph Waltz (Inglourious Basterds).
See the trailer and expect No Time To Die to hit theaters April 3, 2020.