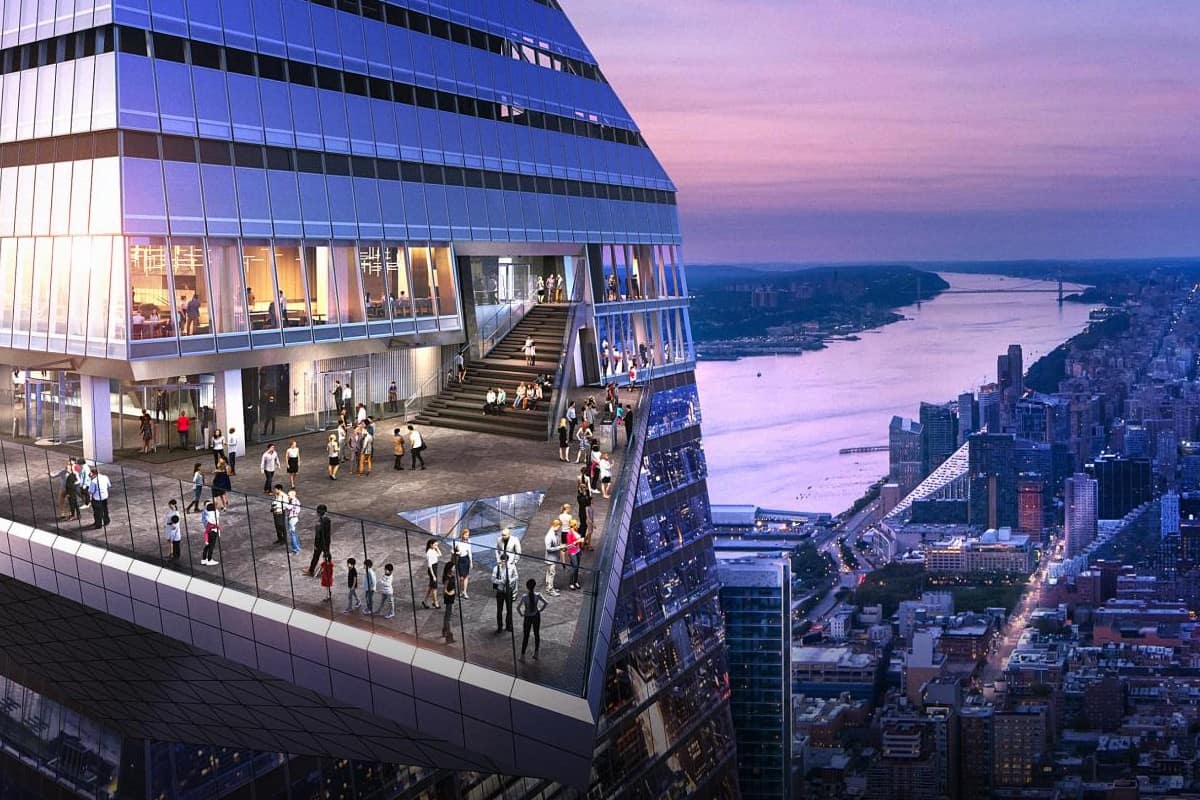 New York's Hudson Yards Is Getting The Highest Outdoor Sky Deck In The Western Hemisphere
New York City's Hudson Yards will soon be home to the highest outdoor sky deck in the West Hemisphere. Standing above 100 stories, Edge stands 1,100 feet in the air. The viewing deck suspends on the exterior of the skyscraper, letting you get up to 80 feet past the actual building. The deck offers 360-degree panoramic views of the city while a part of its flooring will be made from glass so you can look down as well. If this isn't enough, there's a staircase that leads to an even higher vantage point. A champagne bar's also on site to offer light refreshments.
The Edge sky deck at Hudson Yards will open to visitors March 2020, with tickets now already on sale, starting at $36 USD.