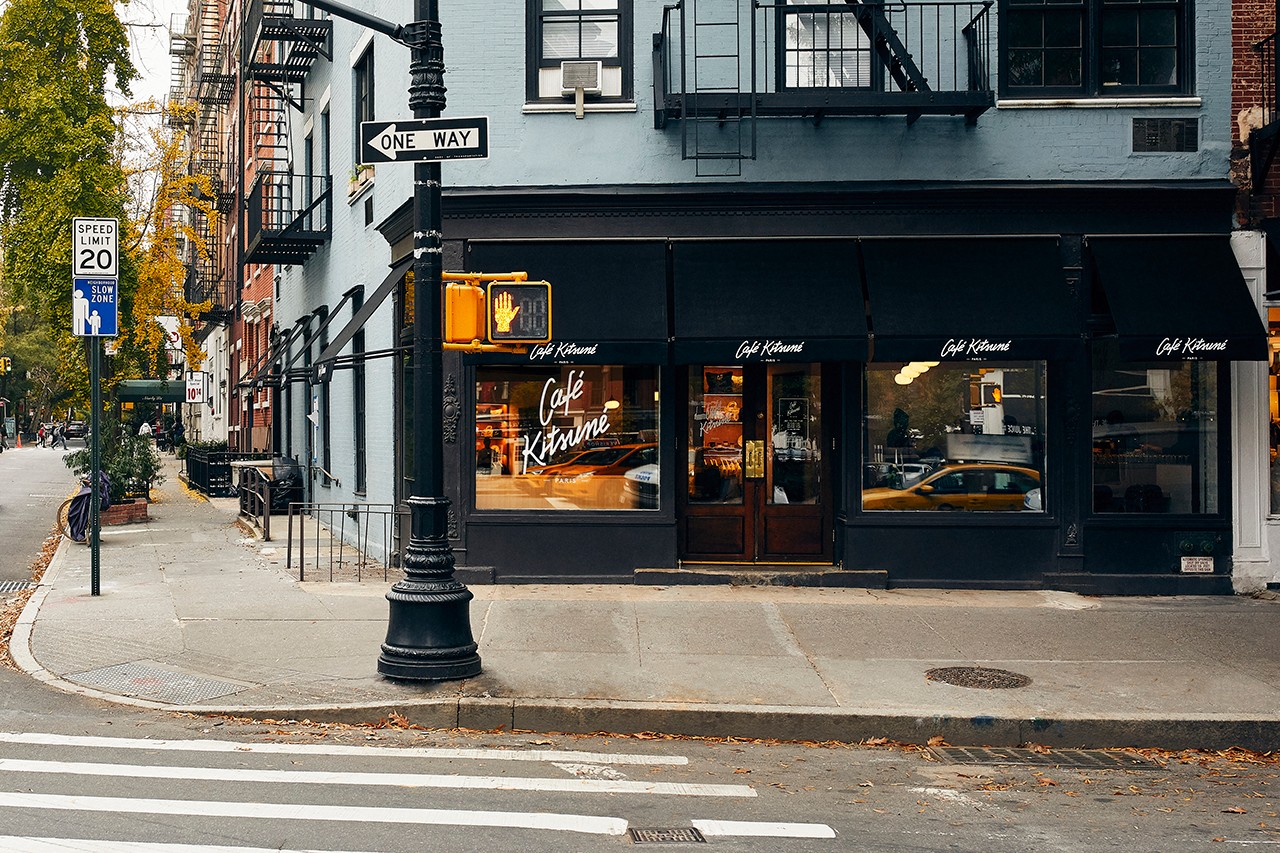 Photos by Robert Bredvad, Courtesy of Maison Kitsuné
Parisian fashion brand Maison Kitsuné's Café Kitsuné has landed in New York City, with their first location being right on Hudson Street in the West Village. The new cafe brings Parisian cafe culture to the States with a menu of small plates, coffee, and natural wines. Chef Yuji Tani oversees the food menu, translating the merging of Kitsuné's merging of French and Japanese influences through to sandwiches, salads, and light snacks. Azuki Toast made with sweet red bean, anyone?
Maison Kitsuné co-founder/owner Masaya Kuroki and TBD Architecture Studio partnered on the design, taking a natural approach to building the space. Wood detailing can be seen in the form of wall fixtures as well as the furniture while painted exposed-brick walls balance a rustic vibe with a more contemporary flair.
Café Kistuné will also offer the France-made Café Kitsuné Collection of tableware available alongside clothing and accessories.
See more of Café Kitsuné New York in the gallery and look for it to be open seven days a week from 7:00 a.m. to 7:00 p.m. at 550 Hudson Street.