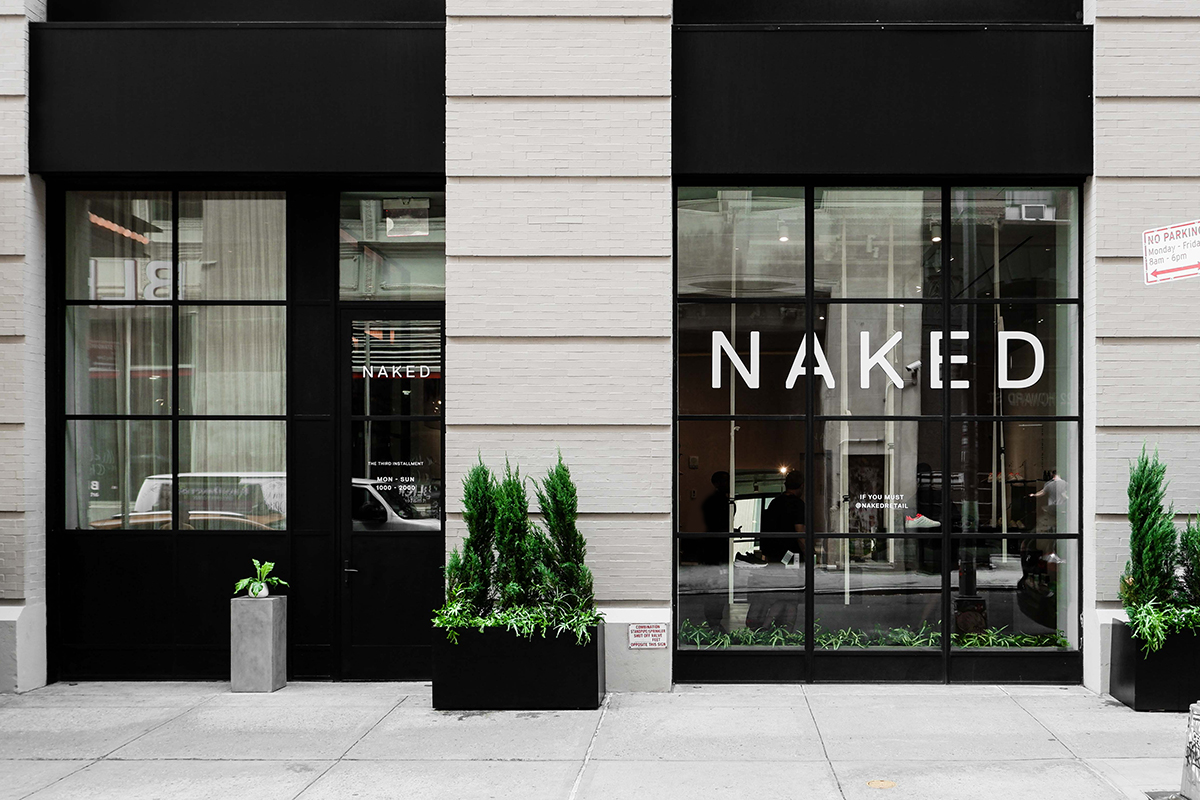 Naked Retail's Soho Outpost Elevates The Shopping Experience and Helps Us Discover Again
There was a time when we'd walk into a retail shop or boutique and not only find what we were looking for but also discover a handful of other things we never knew we wanted. It's scary for the wallet but that's what made brick and mortar locations so special. Nowadays, feels like everything we find is hype driven and the art of retail's gone missing. Then there's NAKED Retail, a company that's not only helping others to create remarkable retail experiences but one that's building their own spaces as well. Though they've worked with countless brands to create pop-ups and collaborative retail outposts that leverage NAKED Retail's range of turn-key solutions, NAKED Soho at 11 Howard is an impeccable example of the refreshing framework the company's able to deliver.
The Soho shop isn't just about pulling people in through great product; NAKED Retail's focused on delivering an interactive experience that helps folks discover again. It's home to Wildflower, a holistic wellness brand designing and developing the best-performing CBD and cannabis wellness products, unisex sneaker brand PS821, and sustainable eyewear brand Just Human. Going beyond the product, Bang & Olufsen is the audio partner for the space while the space will rotate through new offerings alongside full brand takeovers and activations throughout the year.
NAKED Soho at 11 Howard has worked with brands like Brooklinen and Supergoop, crafting bespoke retail solutions that are purpose focused. Be it piloting a new product or concept, targeting a specific consumer base, acquiring useful consumer data, or collaborating with like-minded companies, they're digging deep to help partners through the process of concept, experience and execution of refreshing in-store experiences.
Check out more of NAKED Soho at 11 Howard in the gallery above and learn more about NAKED Retail through their website.