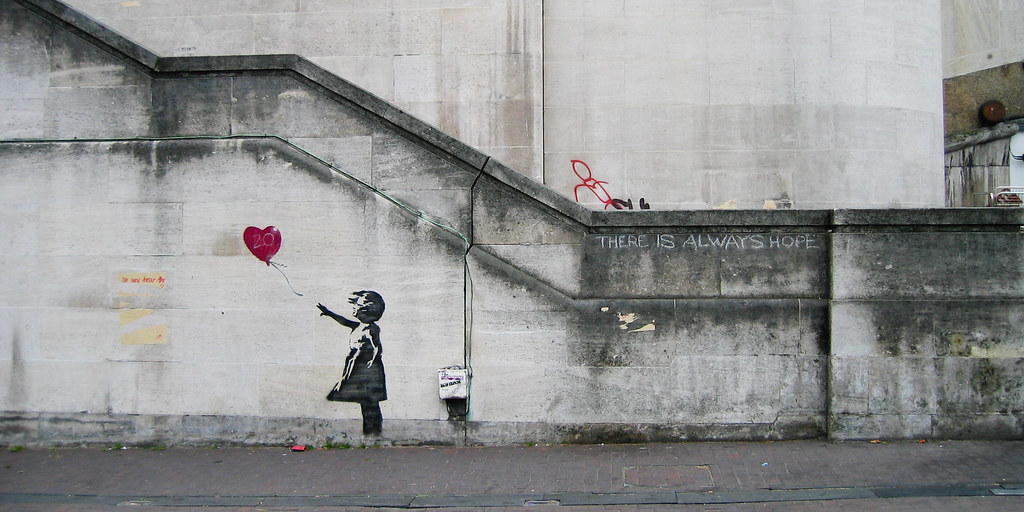 Sotheby's London played host to an auction last fall which saw Banksy's 'Love is in the Bin' artwork go for a whopping $1.4 million USD. Next month, Christie's will be joining the frenzy as both auction houses will be offering Banksy prints online.
First will be on September 6th as Sotheby's gets set to launch a two-week auction entitled "Banksy/Online" that will purvey some of the artist's signature prints including 'Girl With Balloon' (valued up to $90,000 USD), 'Welcome to Hell' (up to $25,000 USD), 'Pulp Fiction' (up to $20,000 USD), among others. Meanwhile, Christie's sale titled "I can't believe you morns actually buy this sh•t," will kick off on September 11. Signed versions of 'Choose your weapon' (worth up to $56,000 USD) as well as the artist's 'Stop and Search' piece (a high estimated price of $34,000 USD) are expected to be up for grabs.
Both auction houses are still finalizing the lots to be included in the sale.