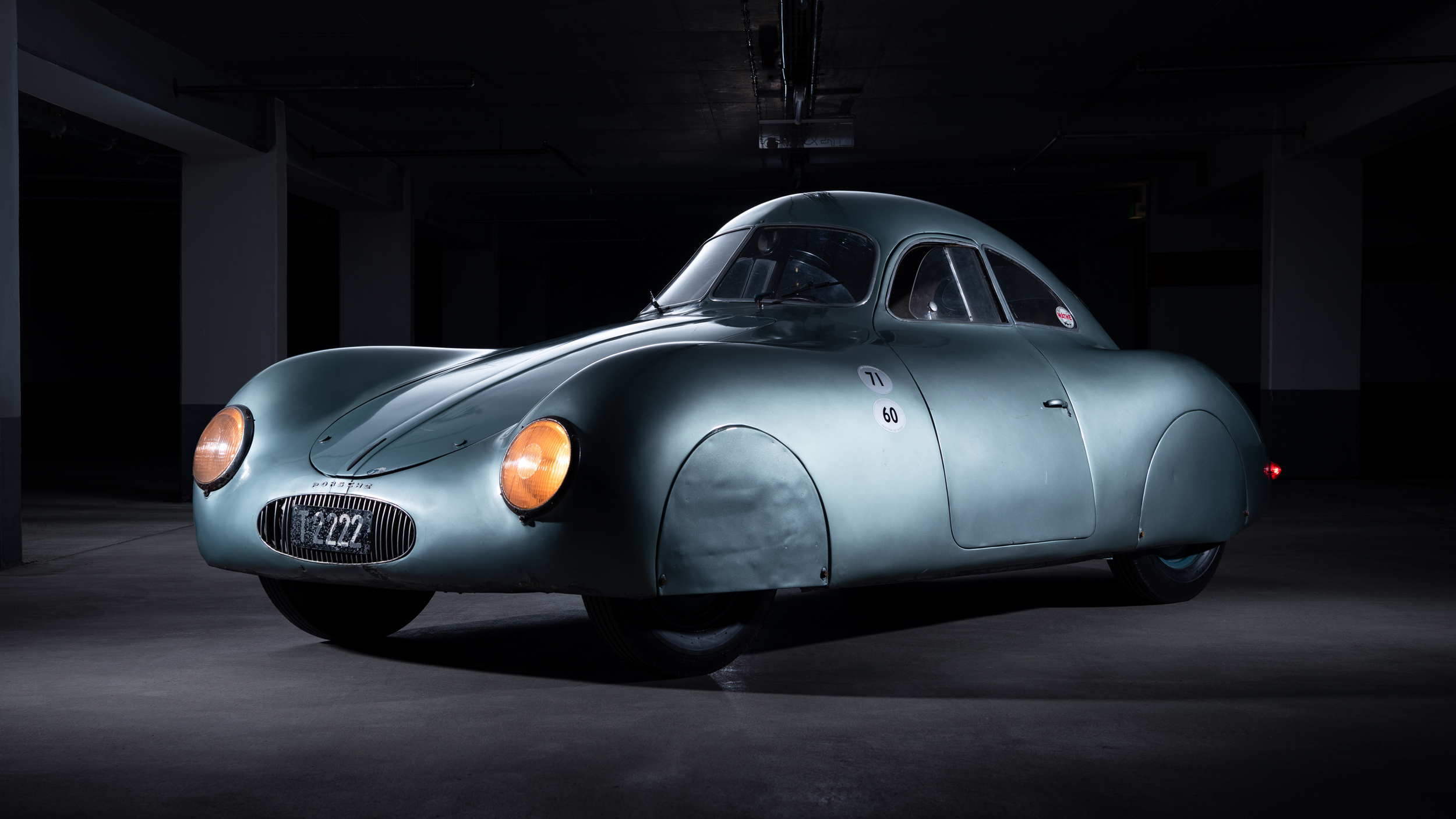 RM Sotheby's is Bringing The Only WWII-Surviving 1939 Porsche Type 64 to Auction at Monterey
This 1939 Porsche Type 64 is a rare one-of-three creation that pre-dates the end of World War II and the formation of the Porsche car company and its production of the 356. Lucky for us, RM Sotheby's is bringing the car to auction during Monterey Car Week this August. It was originally created by Ferdinand Porsche and Volkswagen to enter into a 1,500-kilometer race from Berlin to Rome in September 1939, with three Type 64s to be built. Based on the KdF-Wagen, the early version of the postwar Beetle, it was to leverage the same drivetrain while increasing engine output to 32 horsepower and tacking on an aerodynamic, riveted aluminum body. Only one iteration was built before the race was canceled because of the war, with the other two handed off to Ferdinand's son Ferry Porsche. One of those was used as a personal car by the Porsches, and it was the only one to ultimately survive the war.
The last example of the Type 64 made it to Austria with Ferry Porsche after the war where he launched the iconic sports car company. It was restored by Pinin Farina, the founder of the Pininfarina design house and then later sold to an Austrian racing driver who held on to it until his death in 1995. A third owner got a hold of it in 1997 and is now being offered for auction.
See more of this 1939 Porsche Type 64 in the gallery above and look for it at the RM Sotheby's auction block at Monterey, Calif., August 15 to 17th.