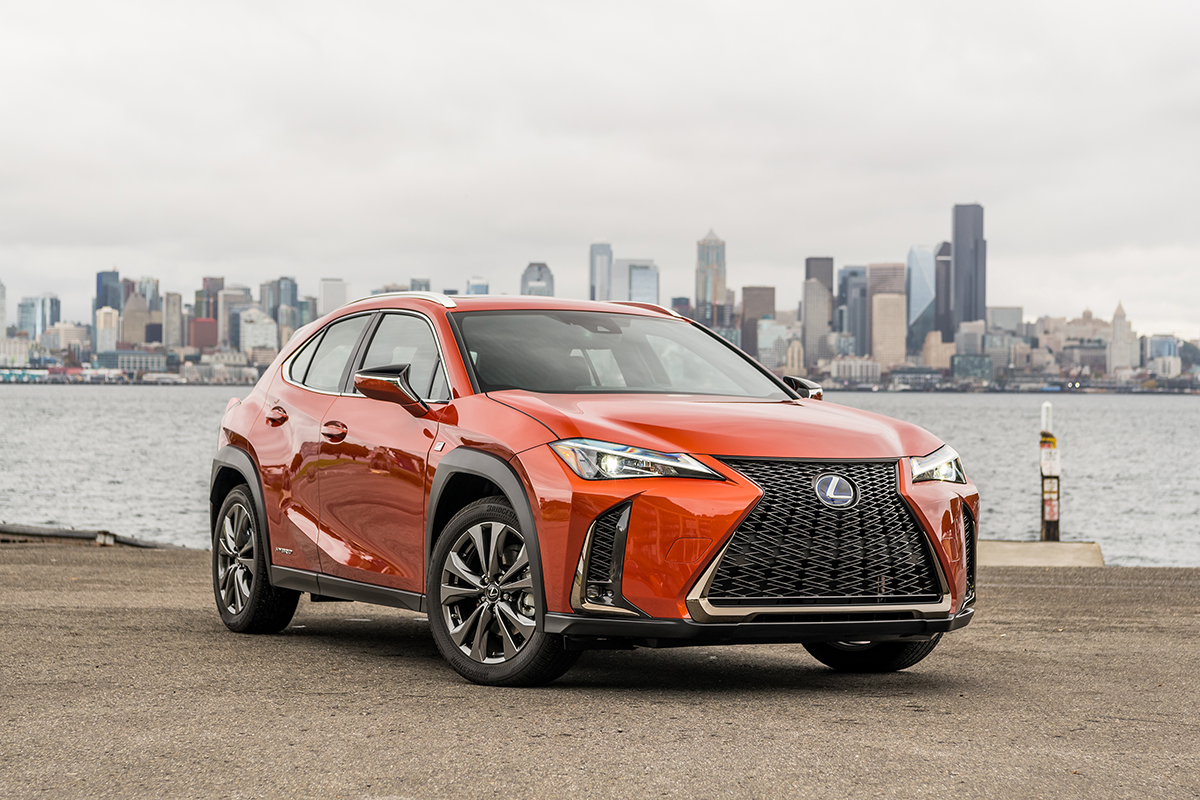 Words by Atif Kazmi, Photos courtesy of Lexus
Lexus recently introduced the UX in Seattle and we made a trip out to see what it's all about. The name comes from blending "urban" with "crossover" (x-over) to get UX, a purpose-built crossover that's aimed at making the lives of city dwellers a lot more convenient. As you run through the extensive list of features and options, you'll notice just how much Lexus is catering to a younger generation that's embraced the rapid pace at which technology's moving and city life as well.
Things have progressed quite a bit since the iPod. We're at a point where we're asking Alexa or Siri or Home to do some of our heavy lifting inside our apartments and then stepping out the door to exploring all that's happening around us. And yes, Amazon Alexa integration comes standard as does Apple's CarPlay. CarPlay's also made tremendous strides since first being introduced, with the user experience in the UX being one of the best we've seen to date.
With Alexa, you can start your car, lock and unlock it, and even check fuel levels, all from your in-home Alexa-powered device. And with CarPlay, you can take a lot of your favorite iPhone apps like Messages, Waze, and Spotify and access them right from the Lexus UX's 10.3-inch display. This is even more appealing when you can just toss your phone on the UX's wireless charging station. If your phone doesn't have that then the 4 USB ports should cover you and your friends.
Convenience matters here and Lexus proves that time and time again. Premium trims include heated ventilated seats and rain-sensing wipers while Luxury offerings bring along memory seats and a kick sensor to open the back hatch. The rear seats fold down as well so you can fit more goods. Lexus has also partnered with Yakama to bring a wide range of roof-mounted accessories to support your habits— whether that's kayaking, surfing, skiing, or cycling — along for the ride.
The interior's flooded with plenty more and it's also important to mention the amount of thought and detail Lexus has put into the luxury finishings. For a vehicle that may end up being their first luxury vehicle or even their first Lexus, the welcome is a pleasant one. We've seen it optioned out a few different ways and really appreciate what they're doing, especially with their new trim grain finish they've introduced that's inspired by the grain of Japanese paper, known as washi. They've also brought in a two-tone interior blending lapis and birch.
Design elements on the exterior are just as good with a striking design language that we've come to expect from the Japanese automaker. Up front, we're met with a L-shaped headlights with premium triple-beam headlamps and a signature Lexus grille. The rear's got full-width LED taillights. The F Sport variant gets mesh inspired by the LS, fog lamps integrated cornering lamps, darker finished wheels. The F Sport UX's interior gets exclusive seating with aggressive side bolstering. Lexus has packed a lot in and makes the two-thousand dollar premium well worth it.
There's also a Lexus UX 250h available which offers the best MPG for a hybrid vehicle without a plug. It achieves this in many ways but help definitely comes from regenerative braking which increases on deceleration. It's also got predictive braking support and down hill support while real-time traffic data helps to avoid areas of congestion. The predictive state of charge (SOC) control can help predict the route for distances up to six miles ahead to optimize the energy regeneration.
At every corner and intersection, city life delivers sensory overload. And you can't catch everything so that's where the Lexus UX comes in. It comes with daytime bicyclist detection and a pre-collision system to bring things to a halt when you can't. Lane tracking assist when you're escaping the city and hitting the highway helps, too.
The 2019 Lexus UX is here. You can check it out in the gallery above and head to your local Lexus showroom to see it in person.