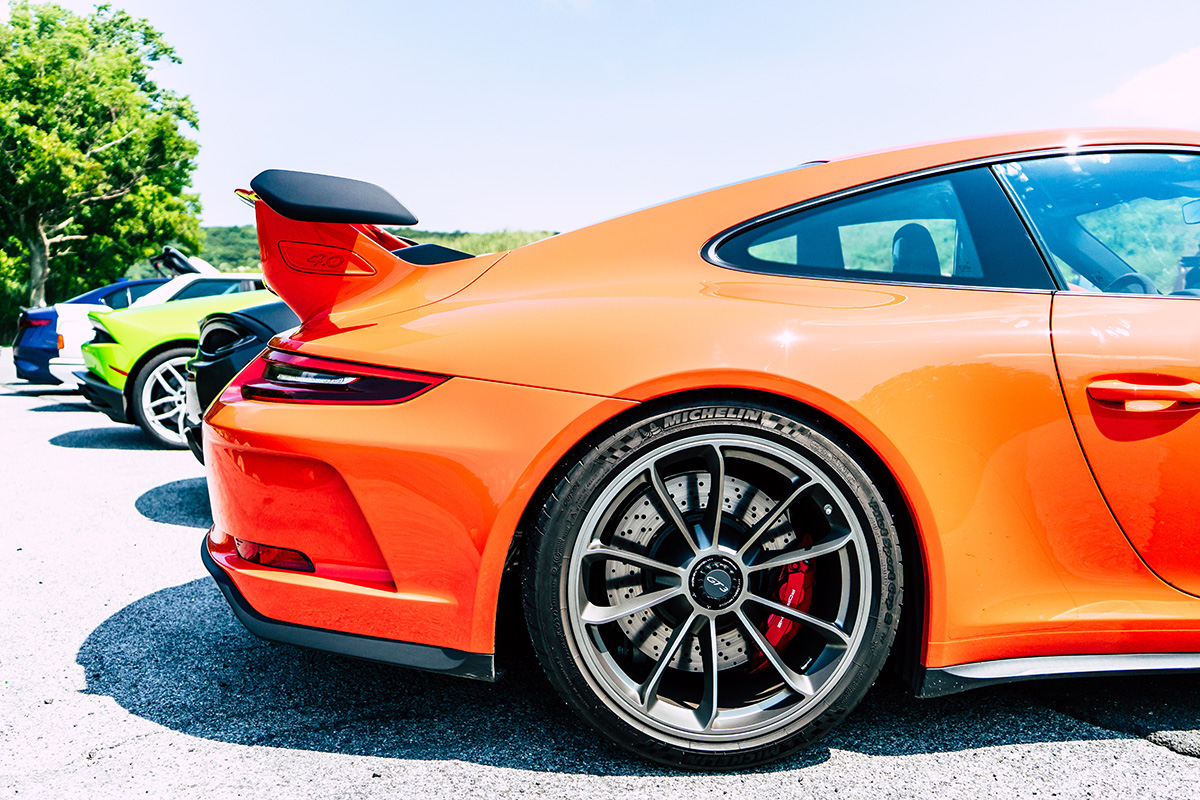 For City Folks, Classic Car Club of Manhattan Gives Members Access To More Than A Perfect Garage
Photos and words by Atif Kazmi for Por Homme
Around 2011, which seems like a lifetime ago, I used to work in New York's Tribeca neighborhood, walking by Canal and Hudson almost daily. It was a pretty enjoyable stroll but mainly because half-a-block in was this car garage with an impeccable collection of cars. Classics met with modern thoroughbreds and all I did was just peek in. The front door to Classic Car Club of Manhattan was (almost) always unlocked and you could really just walk in and see the cars in more details. Chances were if you asked one of the guys (or gals) that worked there to pop the hood of one of the cars, they'd do it with a smile.
It was frightening how unpretentious CCC was even while housing cars that were collectively worth millions but what was it? It's a private club for car lovers in a city that desperately craves it. And not only can you look and touch these wondrous beauties, but members get the keys to drive them as they're meant to be driven. The group is diverse and includes business owners, producers, philanthropists, politicians, doctors, pilots, musicians, lawyers, CEOs, artists, and beyond. They're passionate, adventurous, and know how to drive.
Since my initial walk in all those years ago, a lot's changed, including its location which has taken CCC from that iconic Hudson Street location to the West Side Highway inside the expansive Pier76. More space means more cars and just more space for this close-knit community to converge and grow. The showroom features some of the latest and greatest vehicles known to man, from that new 4.0 991.2 GT3 in 6-speed manual to the jaw-rattling McLaren 570S and more. If you want one for the weekend or a morning drive, that's up to you but one of my favorite things about the CCC of Manhattan is their group drives that take folks all around the region. I had seat time in several of their cars during one of these drives and for all the things you might think you know about driving, having someone that knows a route like the back of his or her hand takes it another level.
Returning to the Clubhouse, it's great that you can grab a drink at the bar, lunch on the patio, or just catch up on some work in the lounge area. And if that's not enough, CCC's even introduced some of the most advanced race simulators known to man with 200 tracks to choose from and 40 different rides in total.
For a while, CCC wasn't taking any new member applications but since the opening of the new space, they've opened things up for Clubhouse memberships (which start at just $180/month), as well as select Drive memberships. Interested? Head on over to the Classic Car Club of Manhattan's website or step in to the space at Pier76 to get a tour.