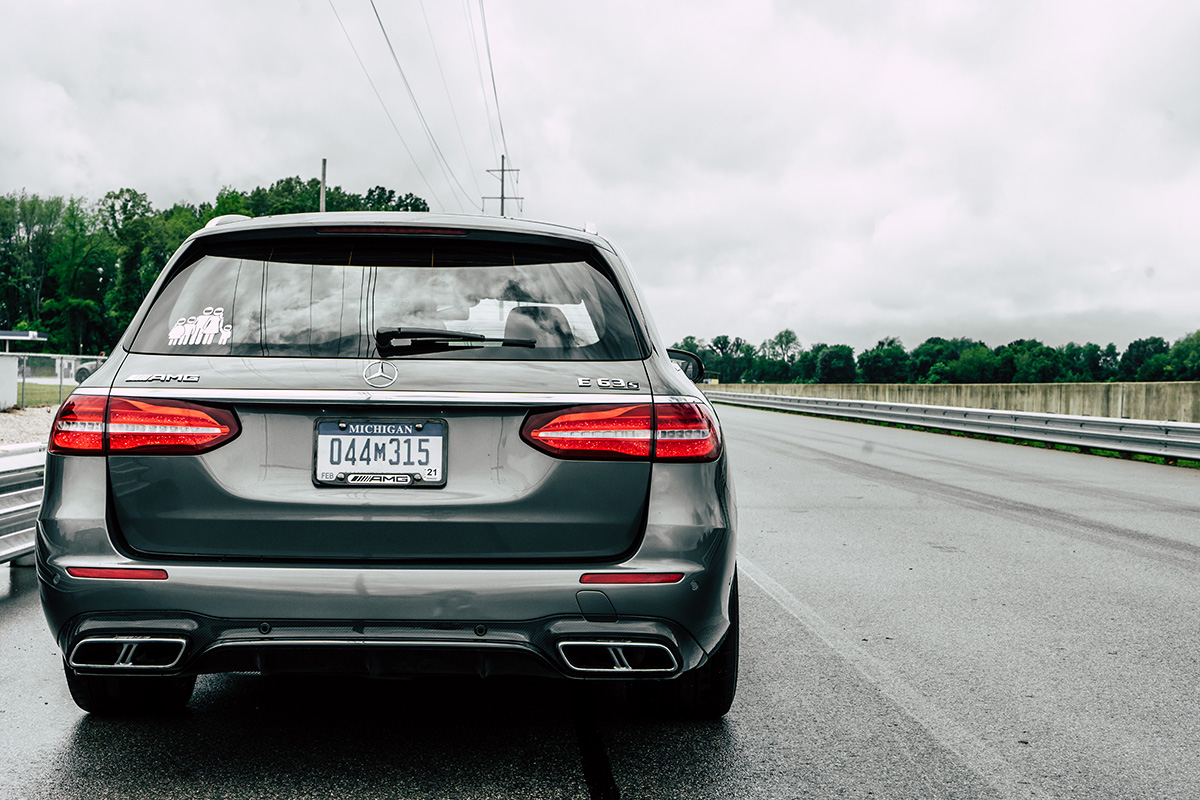 Photos and words by Atif Kazmi
Summer's just about over and seems like all of our responsibilities are rushing back at once. Picking up the kids, taking them to soccer practice, weekly grocery runs, and can't forget the road trips down to see the in-laws. But what if these were things we actually looked forward to doing? What if we put them in the same bucket as those Sunday morning Cars & Coffee drives with your friends or date night with the wife when the kids are having sleepovers at their friends? With Mercedes-AMG's E63 S Wagon, it's the perfect marriage between all the things the performance-focused line is known for and a versatile form factor that puts family before almost everything.
The E 63 S Wagon is one of the most powerful wagons on the road as it comes to play with a twin-turbo V8 4.0-liter engine under the hood which churns out 603 horsepower and 627 pound-feet of torque. The car comes standard with a nine-speed transmission and all-wheel drive but also features AMG Sport Suspension for a dynamic, ever-adjusting driving experience, one that we experienced first hand on the road as well as on the track. The 20-inch AMG wheels come with three no-cost options, and drivers can also elect to pay up for one of two AMG forged-alloy wheels. AMG upgrades for the car include bigger brakes, a variable-torque 4MATIC+ that includes rear-drive-only mode, sport-tuned suspension, and more.
Entirely empty, this Mercedes-AMG wagon weighs 4,669 pounds and has 64 cubic feet of cargo room, which is plenty of space for all that getting back to reality will throw at you. And every trip or drive requires a little different from the E 63 S so its varied drive models do tend to come in handy. The acceleration and drive settings can be explosive, playing to the strengths of the car's engineering. Steering is designed to be as communicative and weighted as possible while minimizing body motions. And to further minimize those motions, the car comes with some of the most beautiful sport seats on the market. They're impeccably designed and wrapped in supple Nappa leather and engrained with just the right amount of AMG branding. All interior seats can be complemented with hand-finished wood, woven metal, or carbon fiber – a multitude of customization options. The panaramic sunroof's standard and welcomed as it brings in the elements to an already spacious cabin.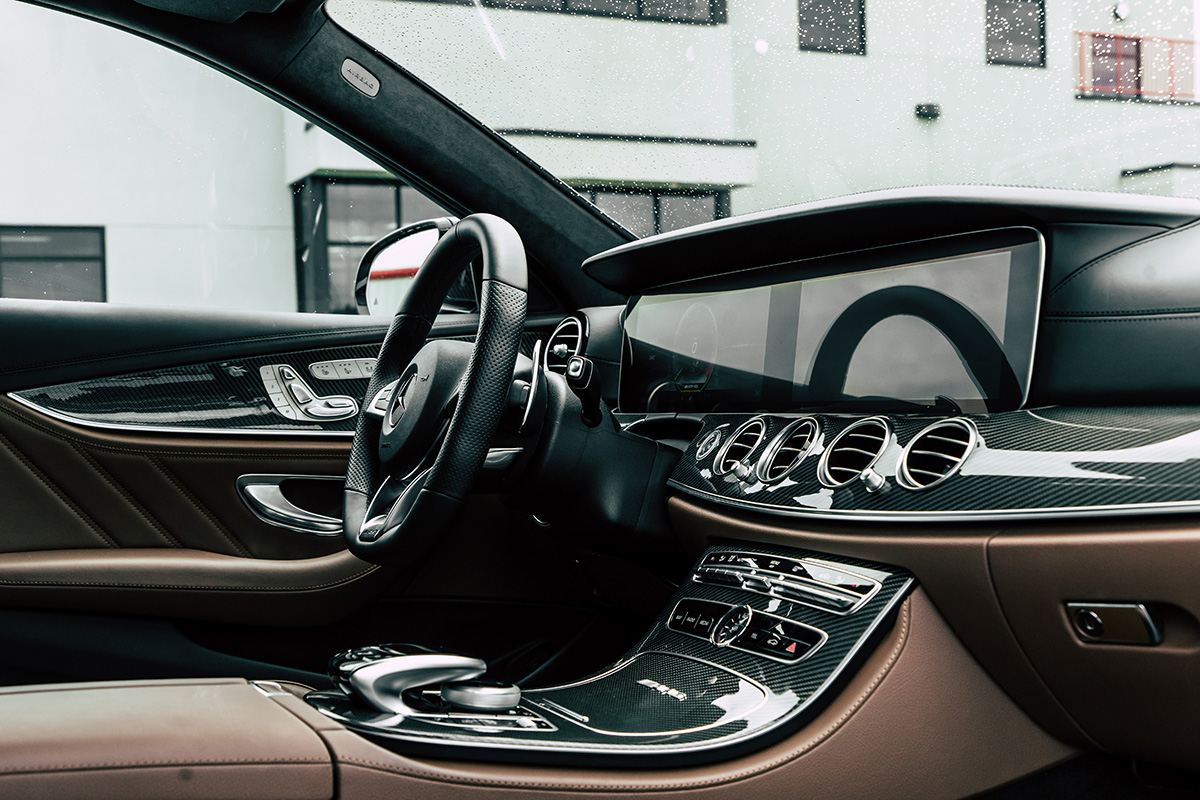 In the interior as well, the E 63 S Wagon has two twin-12.3″ screens that are reconfigurable include AMG Performance readouts, GPS navigation, driving mode, and so on. In addition, tons of technology – Android Auto, Apple CarPlay, 6 Month SiriusXM All Access Trial, 3 years of Navigation Updates – comes completely standard with purchase.
Where many brands are now re-entering the wagon market, this Mercedes-AMG Estate has continued to amass a cult following over the past several years. It's limited and speaks to folks that want to blend a high-performance sedan with a crossover's added utility. Note that your responsibilities won't go away but addressing them will be a lot more enjoyable in this.
Check out the 2018 E 63 S Wagon in the gallery above and head to , with the price-tag starting at $106,950 MSRP.