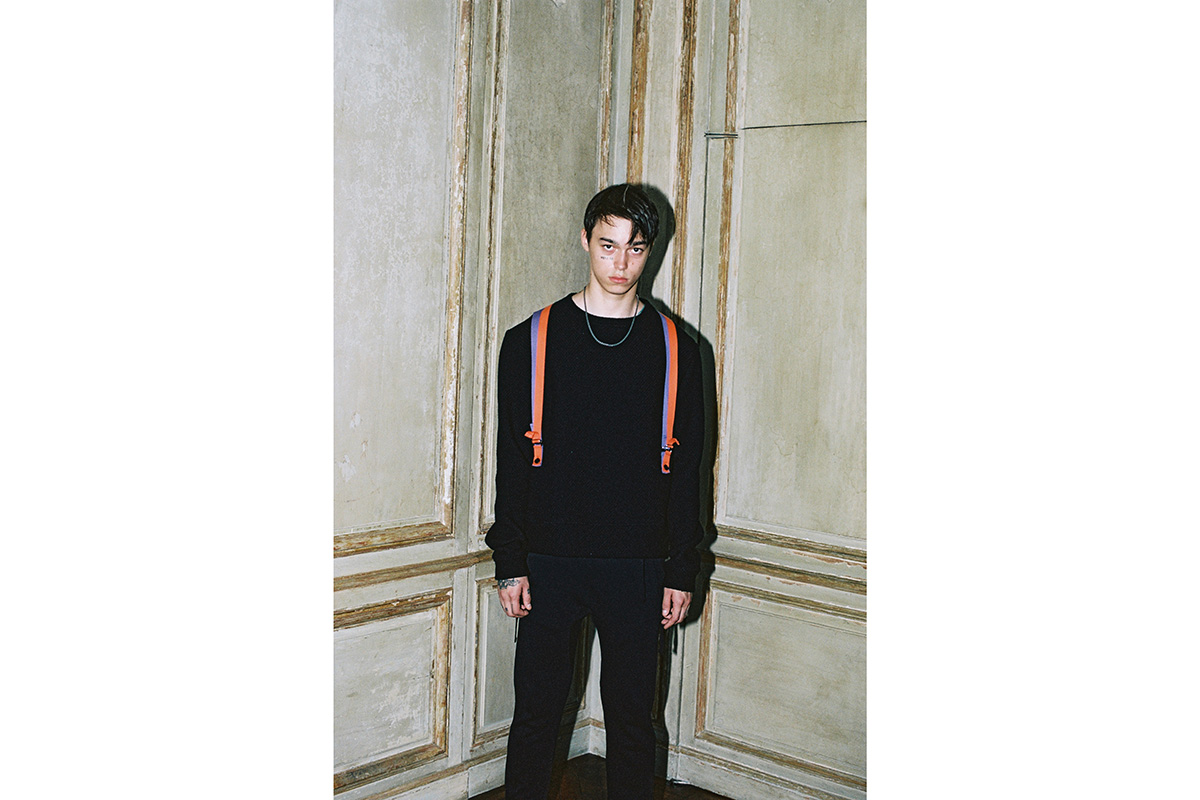 Streetwear label Reveur Lucide is gearing up to release their debut FW18 collection, but not without help. The brand's tapped Sasha Trautvein (@SashaDidntWakeUp) to help tell the collection's story, dubbed "Lucid Dreamers". Sasha was a perfect aspect for the collection, with much of the lookbook focusing around the model's "Wake Up" under-eye tattoo. As well, the tattoo serves as inspiration for pieces with various text on them, including "Dreamer", "You May Be Lucid Dreaming", and "You May Be Dreaming Please Proceed to Reality Check".
The lookbook was shot in a 16th Century Parisian home to serve as a contrast for the designs and details of the collection. With items like a black denim anorak, chopped sleeve hoodie with contrasting sleeves and a long sleeve thermal with thumb strap fasteners, Reveur Lucide stays true to their grunge roots within the Parisian backdrop.
Reveur Lucide's Lucid Dreamers collection is set to drop in November and you can follow the brand on Instagram for updates.