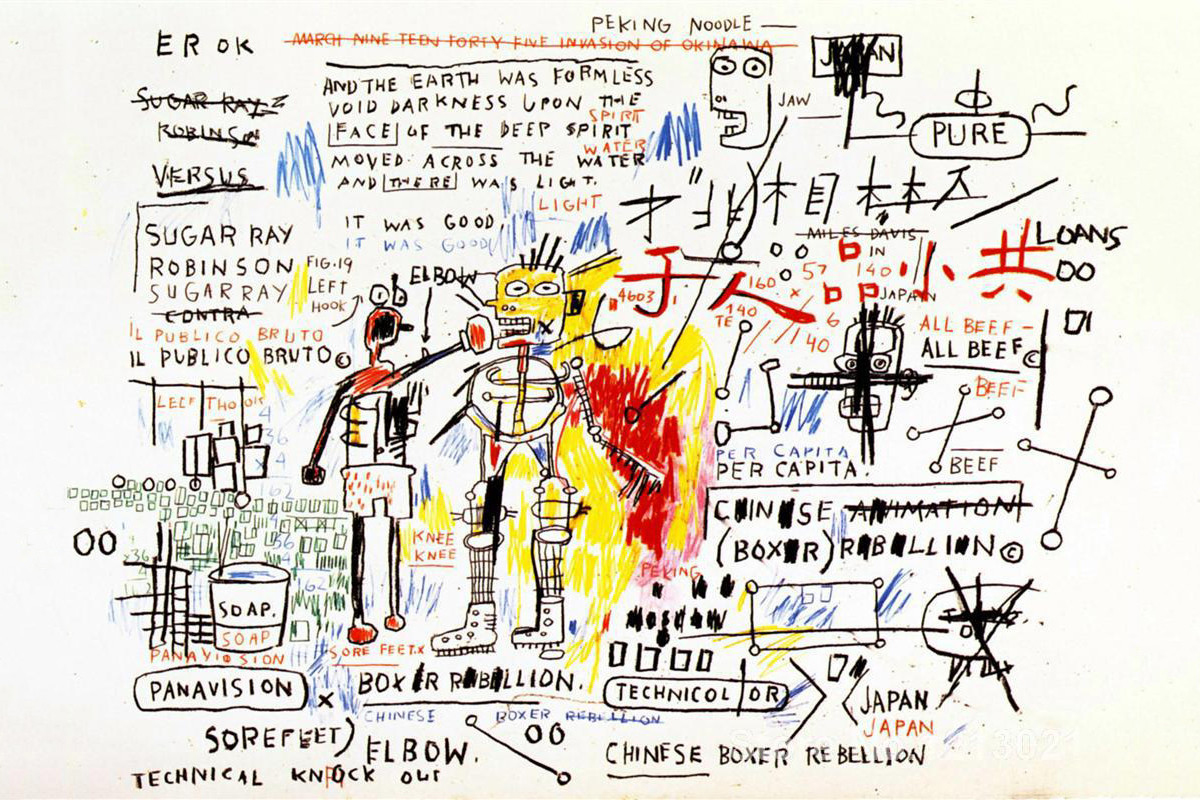 The Jean-Michel Basquiat Estate recently announced the posthumous release of a screen print created in 1982-83. Published by Flatiron Editions, the 18-color 'Boxer Rebellion' is on sale starting today, and offers start at $35,000. The prints are available exclusively through Pace Prints at basquiat@paceprints.com, with emails being randomly selected for a chance to purchase.
Per Pace Prints' Instagram post, 'Boxer Rebellion' "depicts two boxers with stylized anatomical features exchanging blows, surrounded by references to boxing, the Chinese Boxer Rebellion, and related texts.  The sport of boxing, famous black athletes and class struggle are recurring themes in Basquiat's work, which along with his trademark use of symbols—seen here principally in the form of Chinese characters—and the use of repeated and crossed out text, makes for an archetypal work in both content and style."
Click here to check the full Instagram post with information on how to place an order. Available now.