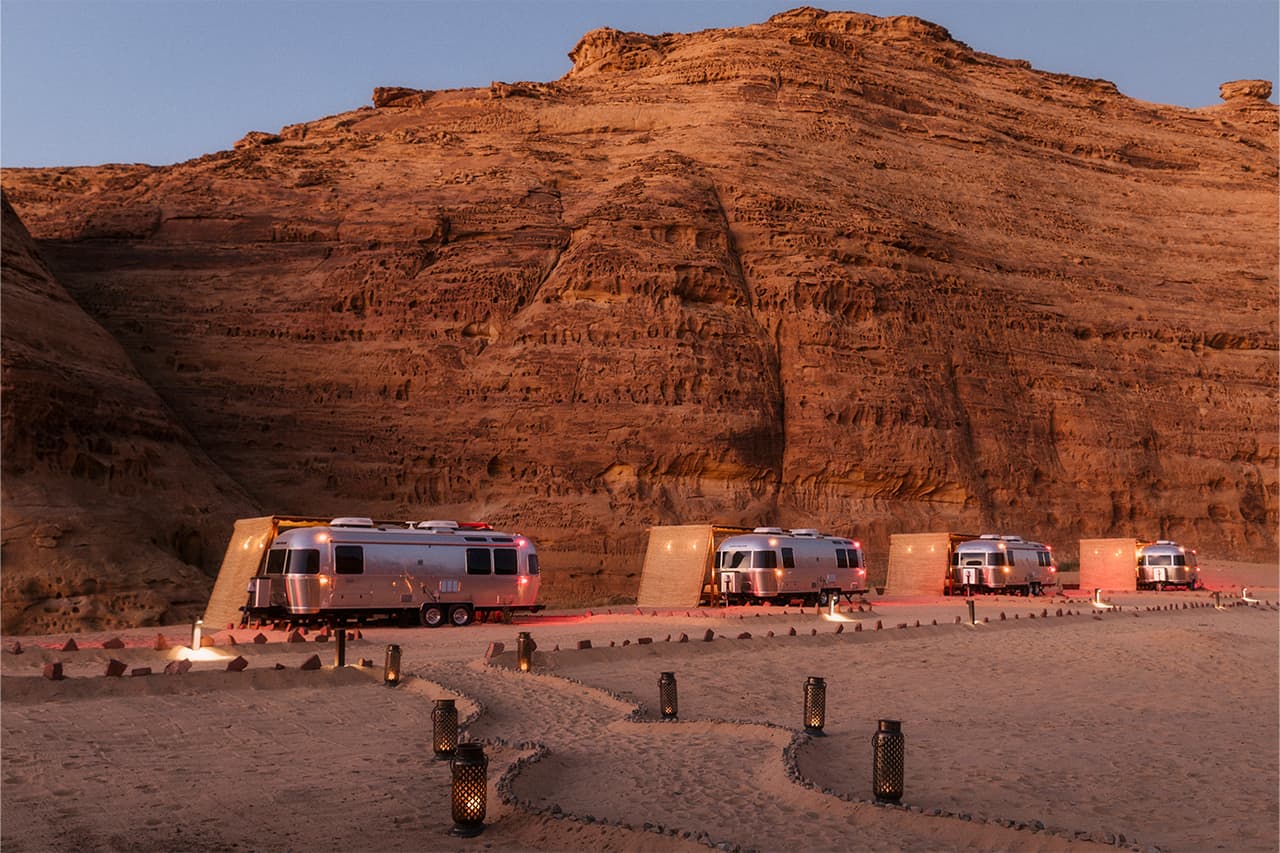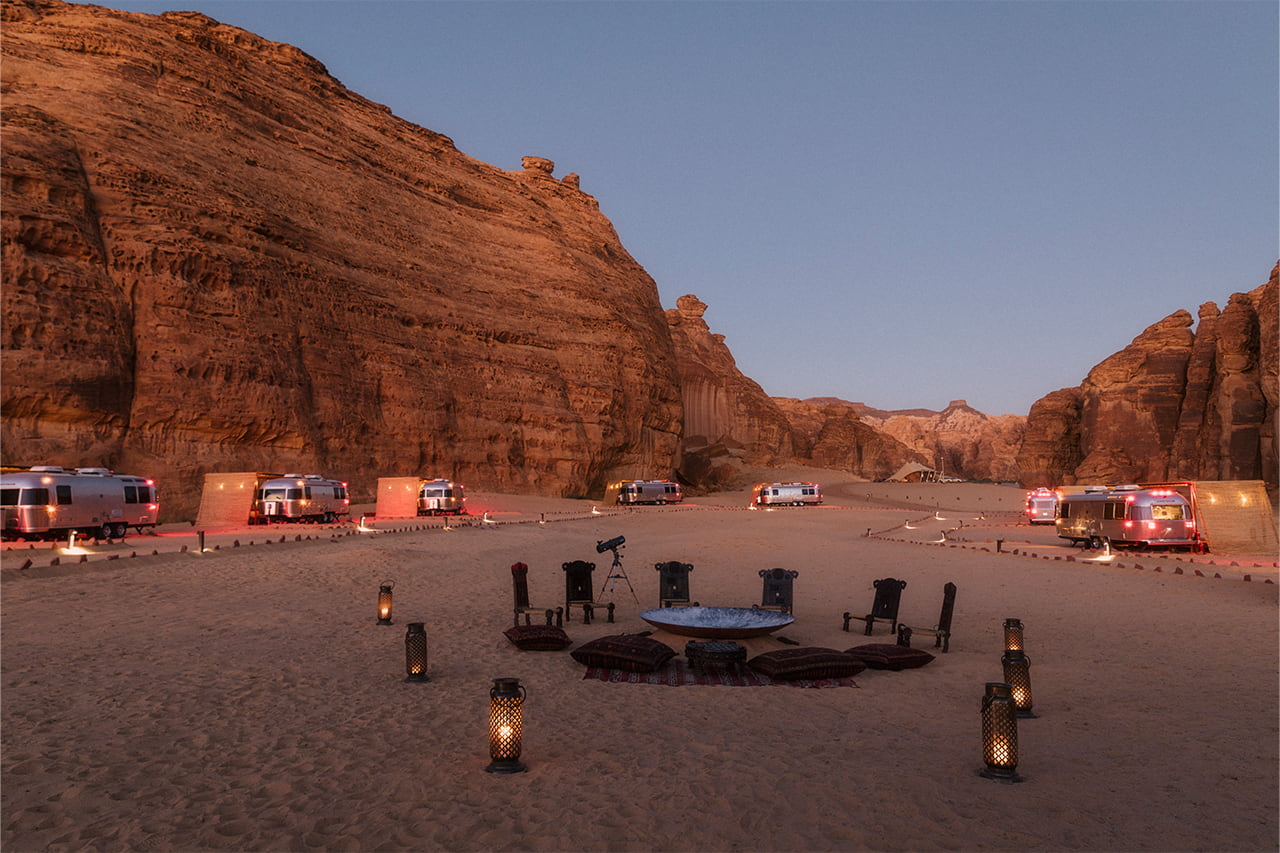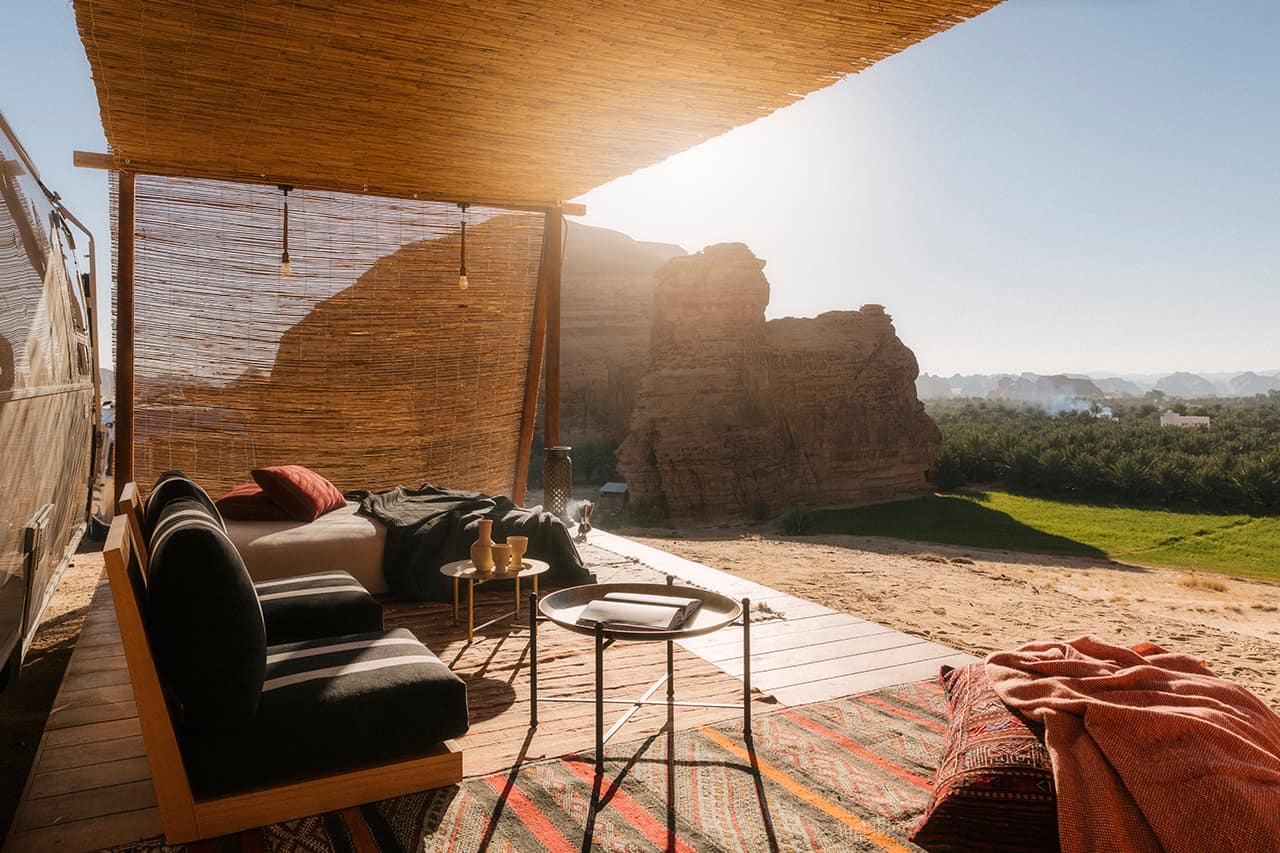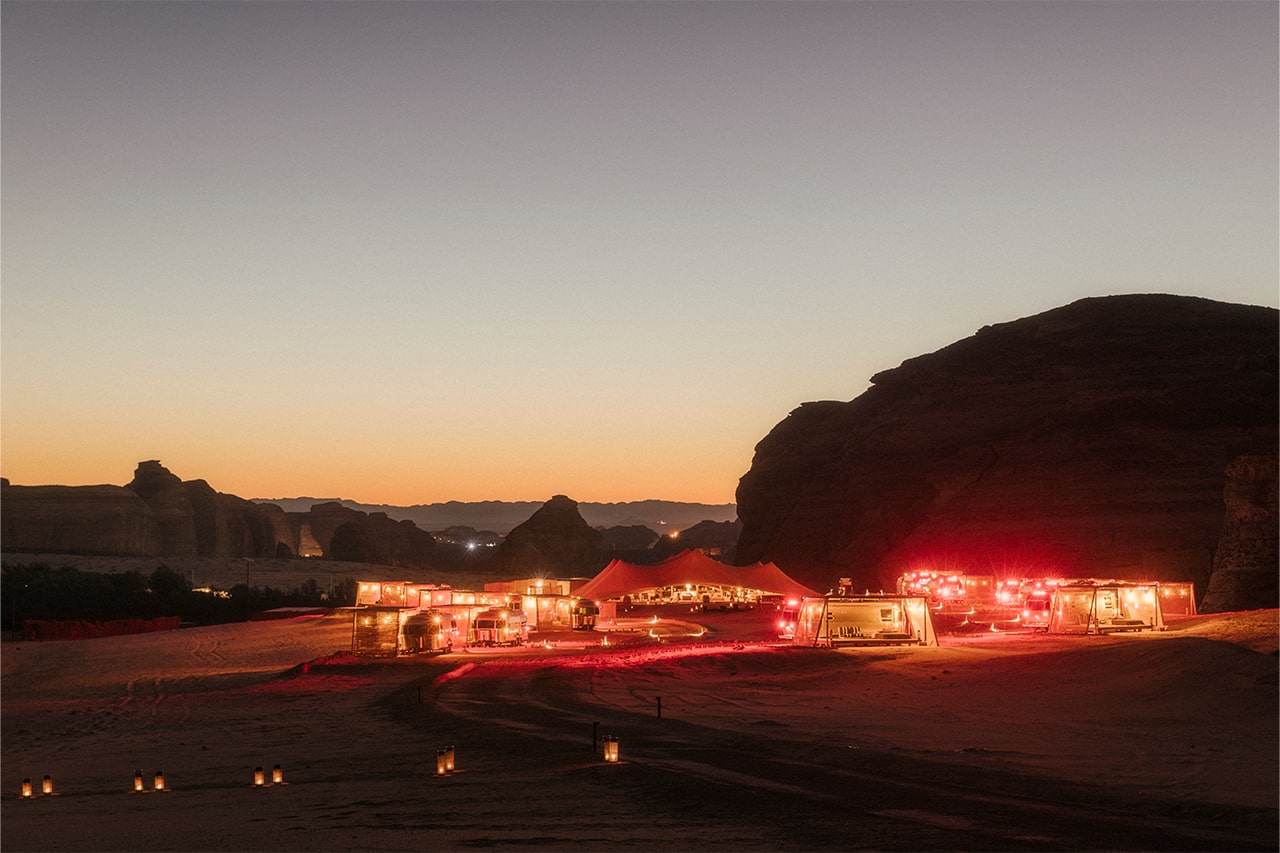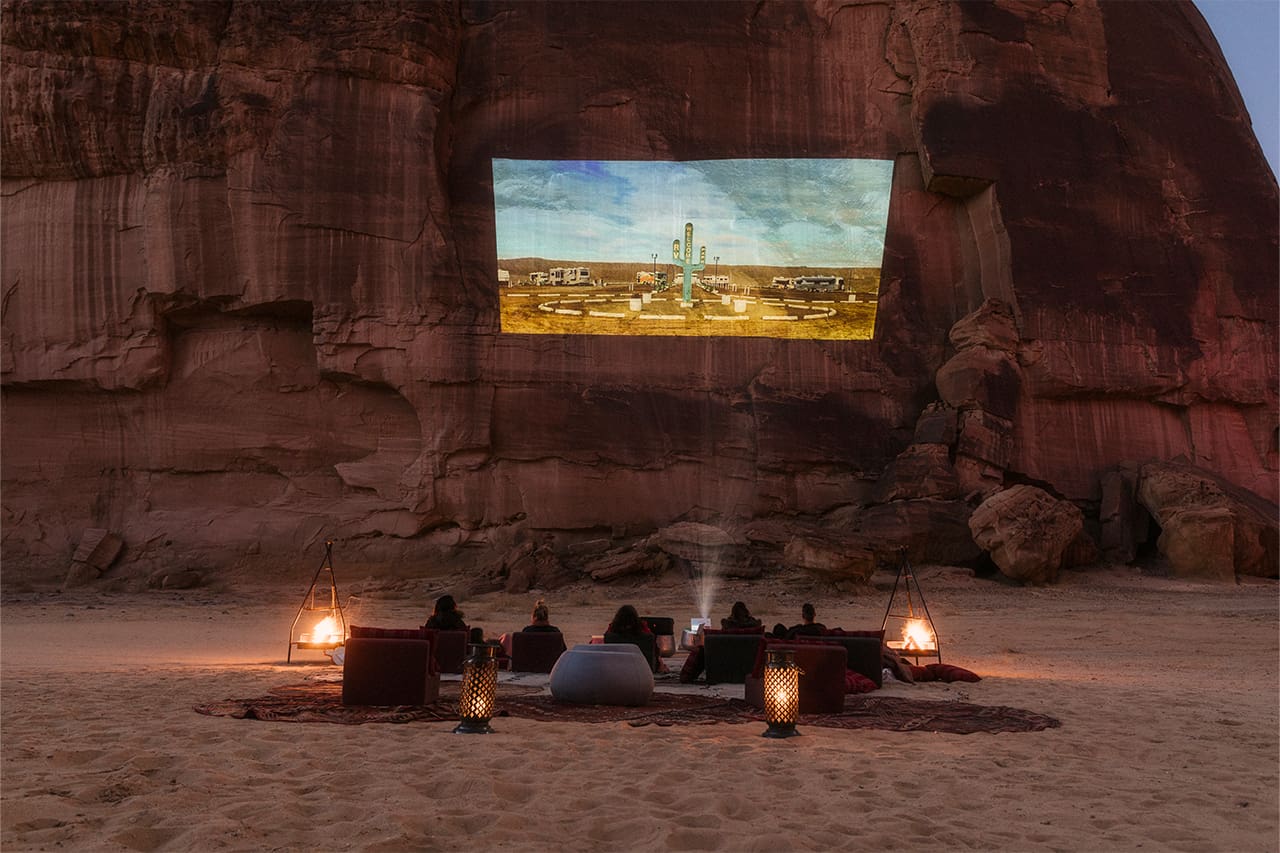 Global eco-hospitality group Habitas continues to redefine the concept of traditional luxury with its first immersive glamping experience in AlUla, Saudi Arabia – Caravan by Habitas.
The Caravan seeks to create human connection through adventure and surprise – bringing out the inner child in each guest. The spaces are influenced by the ancient Bedouins who traveled the land and incense routes.
The 22 Caravan AlUla rooms will use chic airstreams to demonstrate Habitas' sustainable principles and access unique locations. With a variety of scenic views, it offers a private outdoor deck, an indoor lounge, a stocked kitchenette, air conditioning, wifi, and a private shower and bathroom. Each room also features hidden details – coloring books, disco lights, and a sound system.
At the center of the U-shaped formation of the rooms is a communal area called the Gathering Tent, where guests can come together, play, explore, and connect. The interiors are decorated with colorful antiques and heritage crafts from the Kingdom.
Co-founder and CEO of Habitas, Oliver Ripley, says "We've chosen AlUla – one of the oldest cities in the Arabian Peninsula – as our first outpost for this new, immersive concept for its history, culture and natural heritage."
Caravan by Habitas will feature experiences Habitas' six programming pillars – music, wellness, adventure, culture, learning, and culinary. Guests will be immersed in cultural discourse, performances, interactive art installations, and an immersive adventure program that includes Arabian Horse Treks, Stargazing, Canyon Crossing, Desert Trekking, and Desert Survival Skills.
Habitas AlUla also has an extensive wellness program, including morning yoga, spa access, and rituals and activities like the Desert Clay Circle ceremony, Bedouin Sound Sensorama, essence-making, and Candlelit Stargazing Yoga.
Visit OurHabitas.com for more details on Caravan by Habitas and to book your glamping experience.