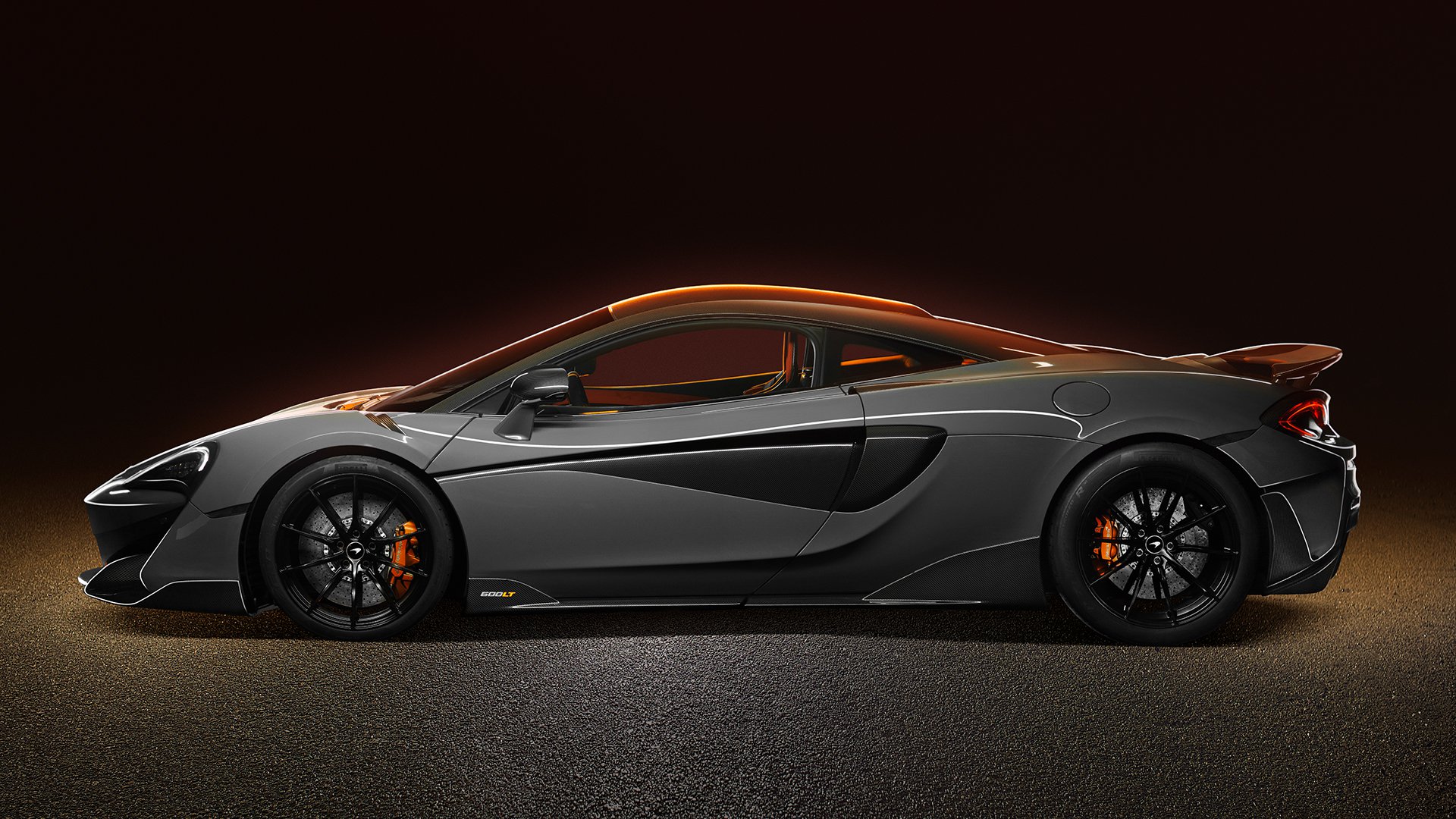 McLaren recently revealed their newest sports car, the 2019 McLaren 600LT, due to start production this October. It is only the fourth car in two decades to receive this LT, or "Longtail", designation, which means that the 600LT is designed to push sports car performance to the edge while delivering all the classic Longtail hallmarks – race car bodywork, length, downforce, stability.
The 600LT is outfitted with a twin-turbo 3.8-liter engine nearing 600 horsepower and 457 pound-feet of torque, possible due to an upgraded exhaust system that exits out of the rear top of the car. Compared to the 570S, this is a 30 horsepower upgrade.
A 30-horsepower upgrade may not seem like much, but the 600LT actually weighs 211.6 pounds lighter than the 570S. This is because McLaren designed their newest Longtail with a carbon fiber body and chassis as well as utilizing the suspension and lightweight braking systems from the McLaren 720S.
The stock seats come from the McLaren P1, but drivers can choose to make the car even lighter with Super-Lightweight Carbon Fibre Racing Seats that were designed for the McLaren Senna. McLaren Special Operations (MSO) also has other improvement options for interested drivers.
Able to go from 0-100km (62mph) in 2.9 seconds, the McLaren 600LT wastes no time achieving the Longtail dream of pushing everything to the absolute edge and giving McLaren drivers the best possible driving experience.
Production on the new McLaren 600LT will only last for a year when production starts, so if you have any interest in the 600LT, click here to let McLaren know.