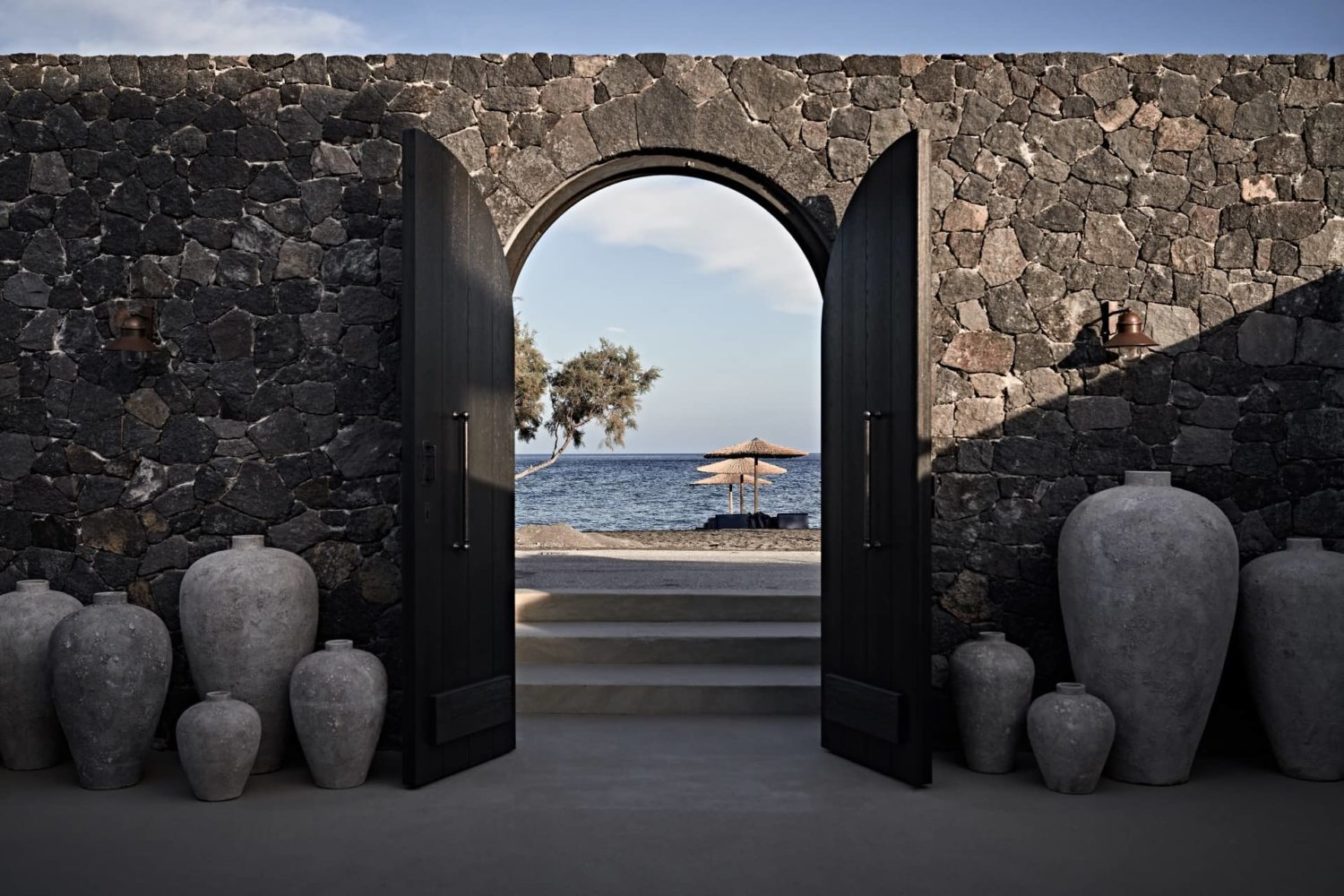 Newly Opened Istoria Hotel Is Santorini Like You've Never Seen It
Located on the Southeast coast of Santorini where black sand meets the Aegean Sea is Istoria, a 12-suite hotel nestled away from more touristy areas of the island. Built in distinctive Greek Island style but with contemporary additions, this hotel is perfect for travelers who wish to relax while visiting Santorini.
Istoria Hotel offers breathtaking views of the Aegean and surrounding mountains while boasting private terrace Jacuzzi's, spa treatments, pool and bar, and a restaurant spearheaded by Alexander Tsiotinis, a master of Mediterranean cuisine.
To find out more and to book a room, click here to go to Istoria Hotel's website. (via ACQUIRE)