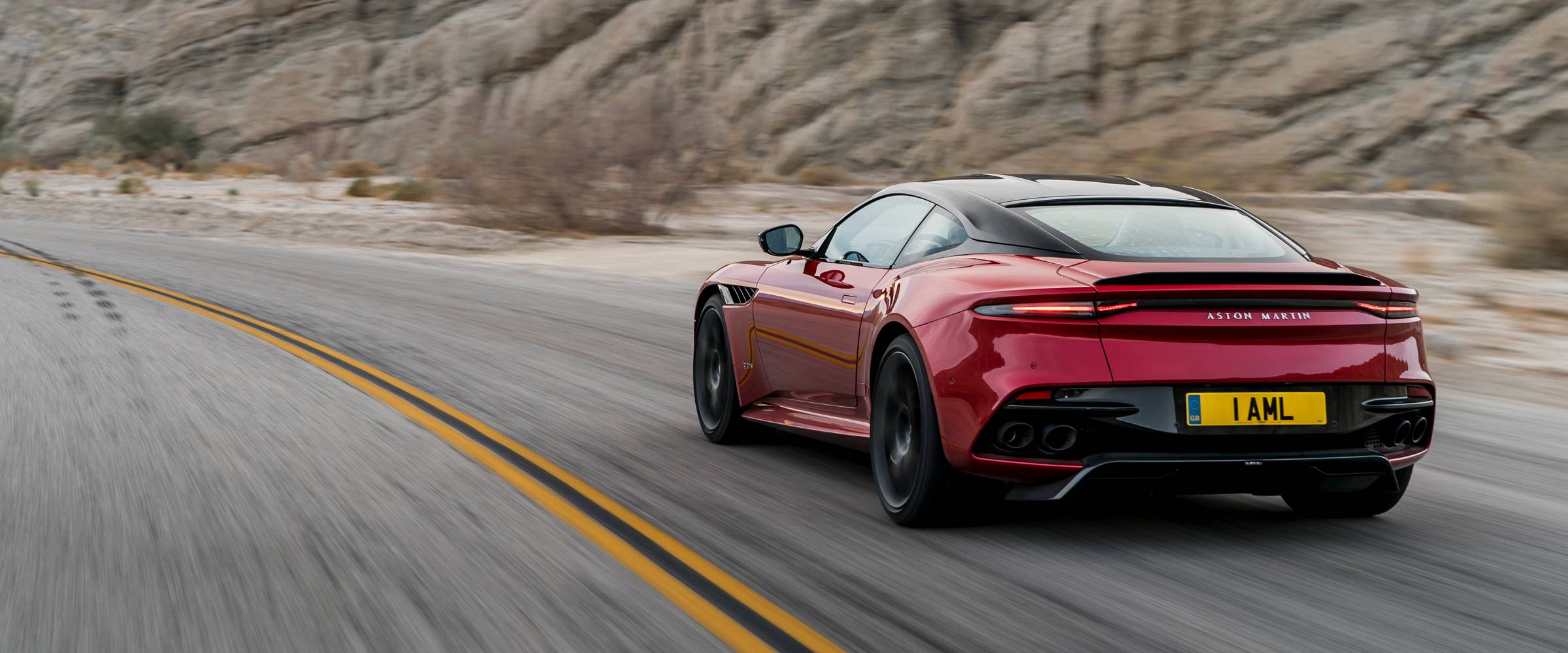 The 2019 Aston Martin DBS Superleggera Is A Ferocious Vanquish Replacement For The Future
Aston Martin recently revealed their new flagship vehicle, the 2019 DBS Superleggera, harkening back to the DBS nameplate from 1967. It's a powerful vehicle that updates the past and races into the future.
"Superleggera", meaning "super light" in Italian, is a fitting title; indeed, it starts 46kg (101.4lb) lighter than the Vanquish S that it's replacing. Carbon fiber panels form the clamshell hood, body, splitter, spoiler, and decklid. The roof comes standard as aluminum, but can be upgraded to a carbon fiber roof to save weight as well.
The 2019 DBS Superleggera also comes equipped with a twin-turbo 5.2-liter V12 engine with 715 horsepower and 664 pound-feet of torque. Compared to the Vanquish S' 580 horsepower and 465 pound-feet of torque, this is quite an upgrade.
Able to go 0-100kmh (62mph) in just 3.4 seconds and possessing a maximum speed of 211mph, this car is able to roar down the road and achieve Aston Martin's flagship goal of having a car that is equal parts powerful and attractive.
For a full list of specs on the new 2019 Superleggera, click here.
The 2019 Aston Martin DBS Superleggera starts at $304,995 – excluding fees – and deliveries start this coming Fall. If you're interested in buying or finding out more, click here to fill out an Inquiry Form.