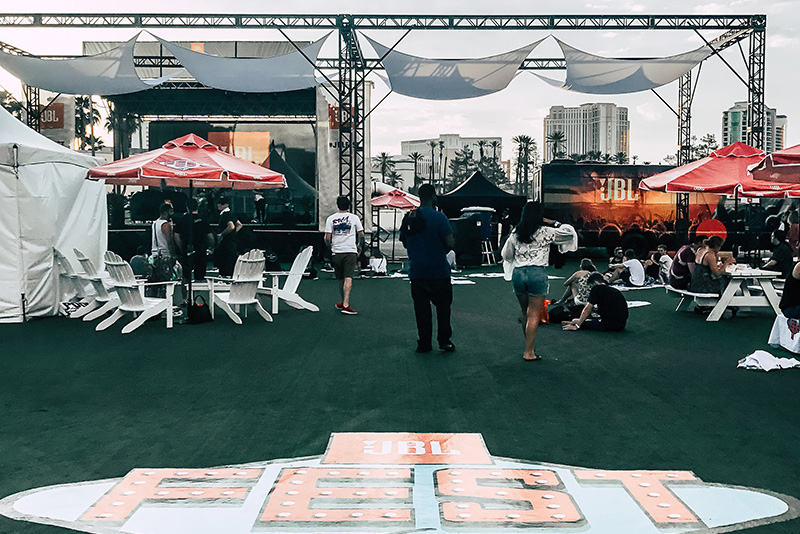 2017 in Review | From R&D To Sound Stage, Here's What Went Into Bringing JBL Fest To Life
2017 has been a tremendous year to say the least. We did things we couldn't imagine and brought you guys along for the ride. But one of the biggest challenges we're all facing is that we're getting accustomed to being presented with the final result — whether that's a product, an event, or anything else — without every really seeing any of time and energy that goes into creating it. The launch of JBL Fest was a bit different though. With this being its first year, we were introduced to an event experience that brought together some of JBL's biggest partners as well as some of JBL's biggest fans from around the World. We met people from Austria, Germany, and beyond who lucked out by being a contestant on a radio show or entering a drawing, with the end prize landing them in Las Vegas for JBL Fest. Being just steps away from folks like Quincy Jones and Demi Lovato is definitely worth the trip.
And in the time leading up to JBL Fest, we ourselves made a quick trip to HARMAN's Northridge headquarters in California where we went completely behind the scenes to see how all their products come to life. We're talking everything from on-the-go headphones by AKG to in-home theater options by JBL and Infinity to the absolutely best pro-level products by JBL that we're accustomed to experiencing at concerts and sporting events. This wasn't a light walkthrough either as we went through various test rooms, seeing products go from concept to prototype to the eventual final product that lands on shelves. Blind listening tests in some of their entertainment rooms allowed us to pin the sound and quality of HARMAN's brands with those of competitors, while never learning who's who until the very end.
From there, we eventually made our way to Vegas to check out JBL Fest and all its marquee events. The JBL Platinum Party kicked things off before we went poolside the following day to hear some live performances. There was an entire outdoor activity experience open to the general public that featured a sound stage, games, activities, food trucks, and more. And then there was JBL Live! which was arguably the biggest event of the weekend and featured performances by Demi Lovato and others. Throughout the weekend, the folks at JBL also introduced us to several other experiences that we just never discovered in the dozens of times we touched down in Vegas before.
Check out the visuals from our time with JBL in the gallery above and expect them to continue blending their top-tier products with cool experiences.