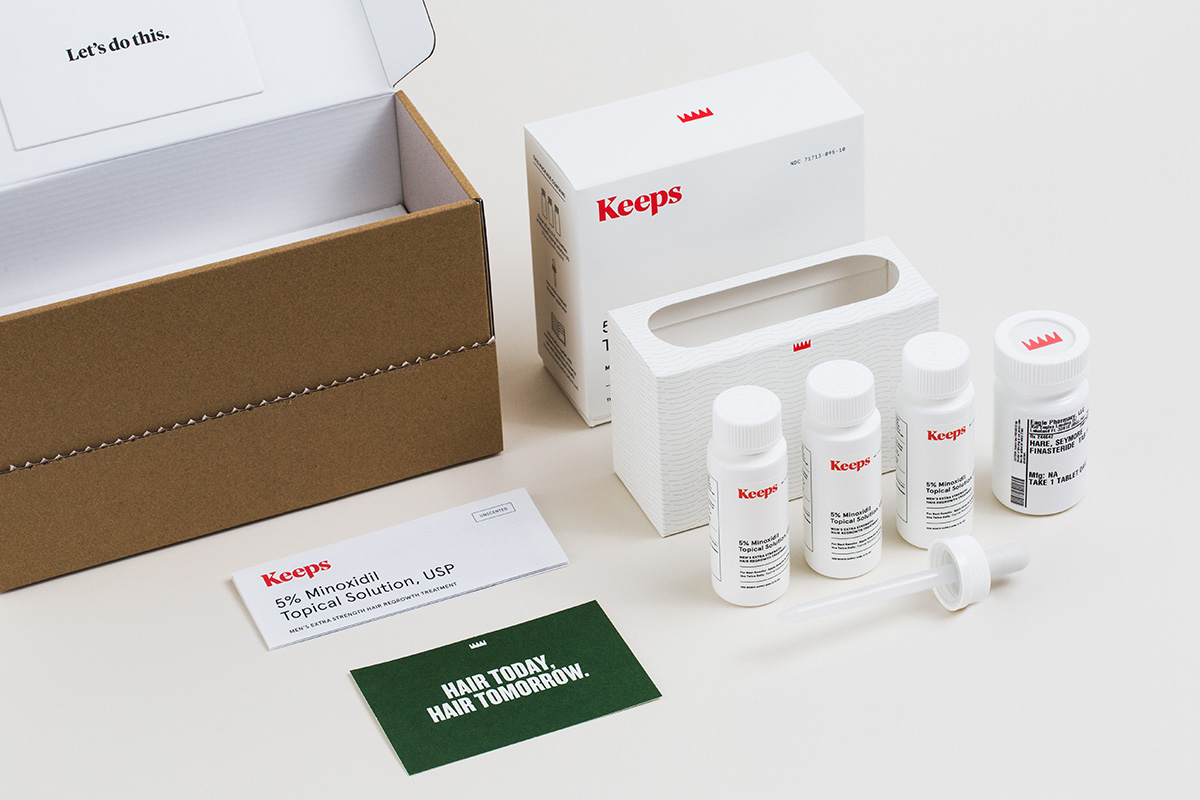 If you search for information on solving hair loss, the results are a mix of paid-for blog posts and a ton of ads that promise the reversal of something that over sixty-five percent of men will experience in their lives. There have even been a few direct-to-consumer brands that have cropped up promising much of the same thing. But with Keeps, the aim is more realistic as they're pushing guys to be proactive rather than reactive when it comes to balding. Keeps delivers an FDA-approved process that's proven to stop hair loss before it's too late.
And the data doesn't lie. The use of two FDA-approved treatments which include Finasteride and Minoxidil, can only regrow 20 percent of lost hair. But the American Hair Loss Association says that using both preventatively, ideally at the first signs of hair loss, these treatments can stop or significantly reduce hair loss with up to 90 percent effectiveness. 90 percent.
Keeps has streamlined the entire process, too. There's no need to visit a doctor or schedule an appointment. You run through a quick questionnaire online, submit a few photos, and wait about 24 hours for a doctor to go in and review things before sending you a recommendation. From there, you have the option to pick the recommended plan and receive the product(s) right to your doorstep in 3-5 days, .
That initial consult is free so there's really no reason you shouldn't sign up. If you're seeing any signs of hair loss, it's worth at least getting things looked at through Keeps and then seeing where to go after that. A preventative measure to hair loss is just a few clicks away.