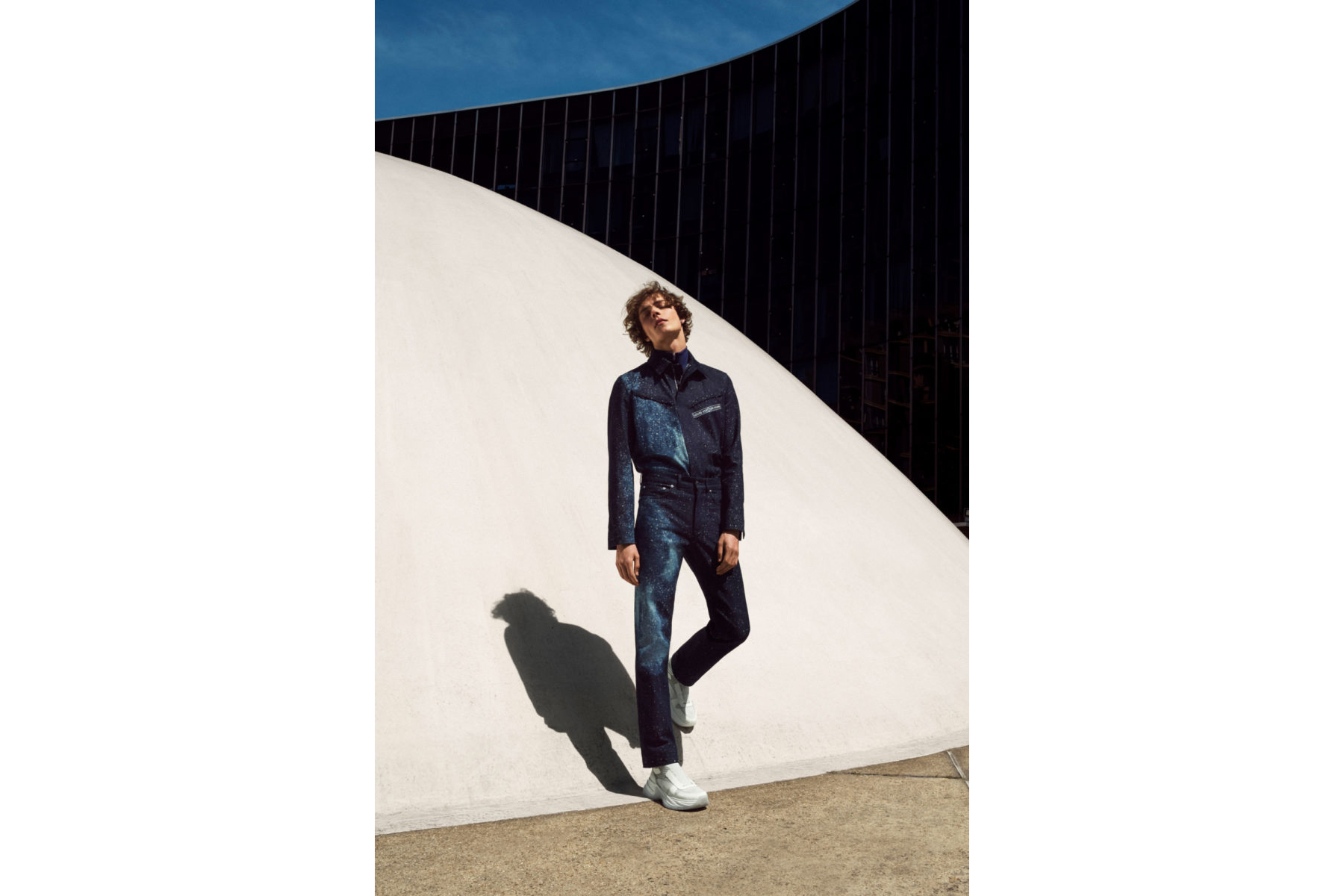 Following the Spring/Summer '19 Menswear Collection show back in June, Louis Vuitton recently showed off their SS19 Pre-Collection. Unlike their recent showings, this Pre-Collection does not feature designs by Virgil Abloh or Kim Jones.
The collection is inspired by space and interstellar travel and has two distinct parts. The first part of the collection is inspired by astronauts and space-travel outfits, shiny patches and jackets abound. The second part of the collection elevates the interstellar theme with galactic patterns over lighter-weight items like silk shirts and vests.
Of course, the collection has not dropped yet, but you can shop the current Louis Vuitton Menswear Collection online by clicking here.