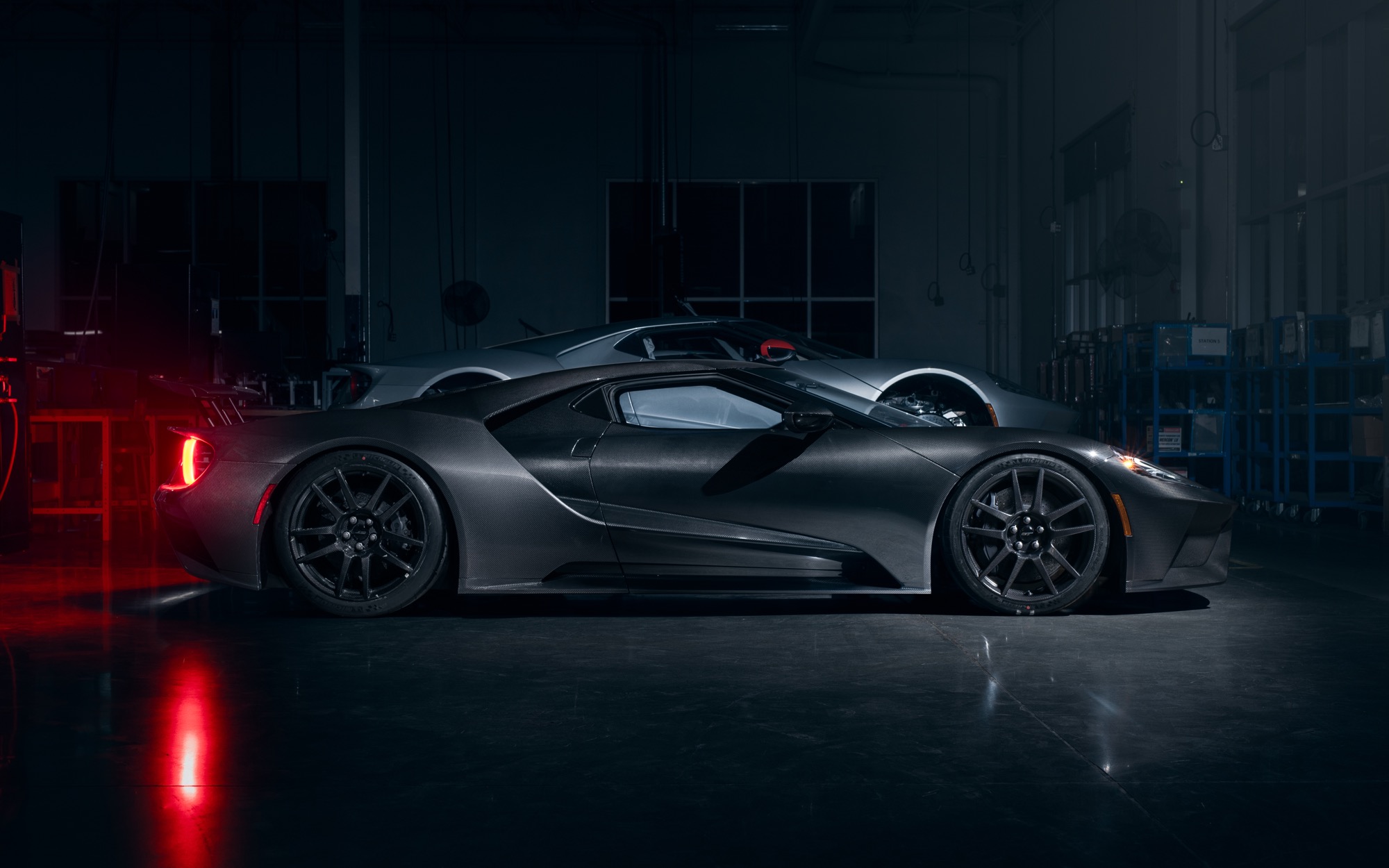 The 2020 Ford GT supercar is getting a host of upgrades, including increased engine power, improved cooling, and two new unique appearance options. Some of the learnings from the limited-edition, track-only GT Mk II have translated to 13 additional horsepower compared to 2017-19 GT. Ford Performance has also introduced the premium Akrapovič titanium exhaust as standard equipment for GT, giving the American supercar a deeply resonant, unmistakable sound as well as a nine pound weight savings.
The newly-available Ford GT Liquid Carbon is takes an already beautiful design and showcases the lightweight sculpted carbon fiber body completely free of any paint color. The clearcoat highlights each GT's unique carbon fiber weave in a truly limited-edition option. Carbon fiber wheels come as standard equipment and owners can choose titanium lugnuts, six-point racing harness anchors, five interior options and five caliper colors. There are also two over-the-top stripe options — the dual center stripes offered on the standard Ford GT or the single stripe found on the Carbon Series as well as optional painted mirror caps.
The Ford GT also gets updated Gulf Racing heritage livery, this time including a black pinstripe to divide the distinct blue and orange colors, recalling the 1968-69 Le Mans-winning GT40.
See more of the 2020 Ford GT in the gallery. Deliveries of the upgraded 2020 Ford GT are ongoing, with production wrapping up in 2022.