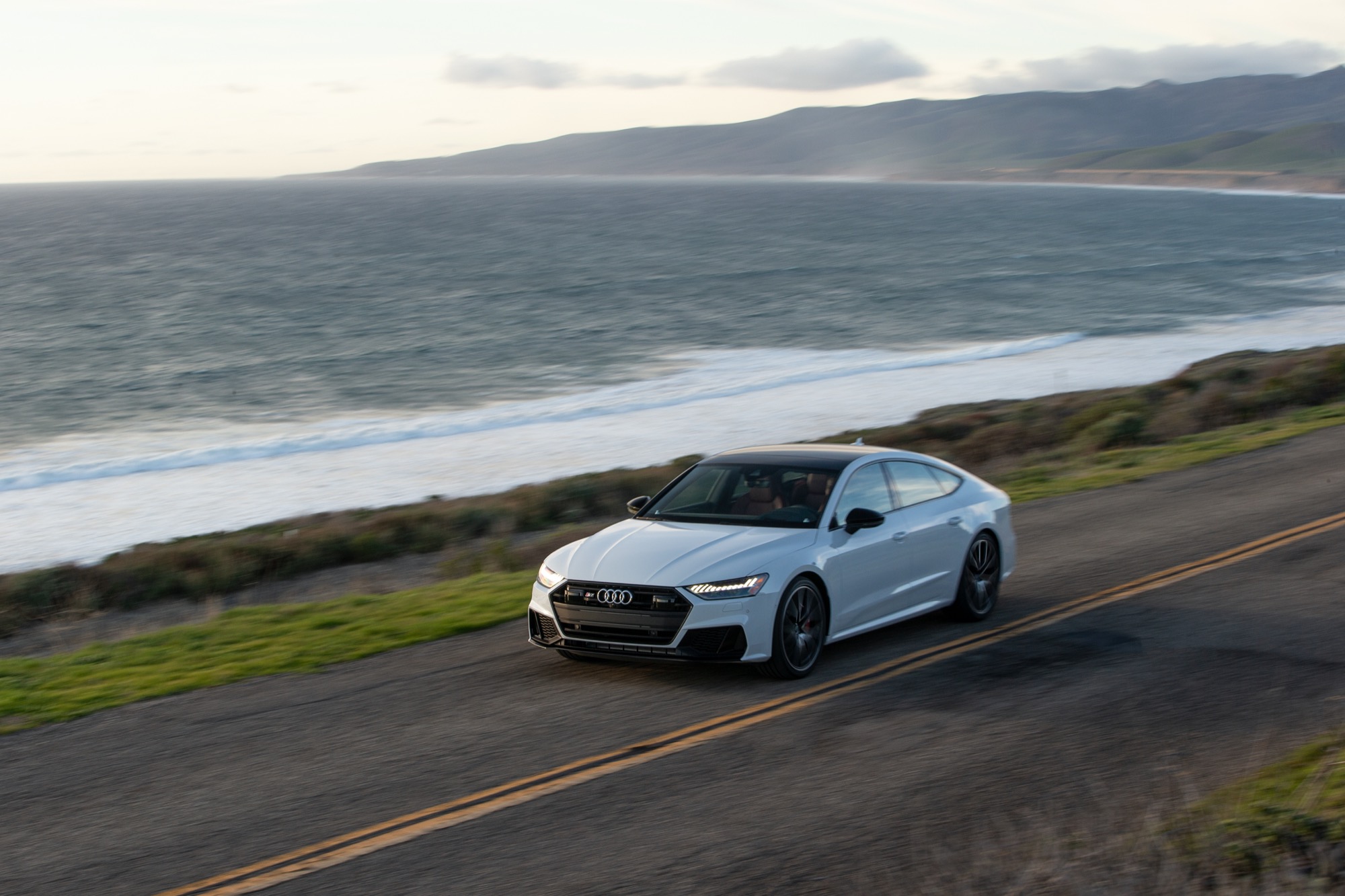 Words by Atif Kazmi for Por Homme
I sometimes wonder if I'm pushing myself too hard or going well beyond what's expected to get the job done. At the executive level, there tends to be no limit and no time off unless we hit the pause button ourselves. We're constantly in the pursuit of greatness but in order to achieve this, an escape to get recharged and re-inspired is absolutely paramount. With an invite to Canyon Ranch in Woodside, CA, Audi provided just that. We got the opportunity to experience the German automaker's 2020 S-Line of sedans while partaking in activities that rejuvenate our mind and body. It's the exact sort of balance folks at some of the country's most successful companies need to keep progressing.
Much like their customers, Audi's only concerned about besting their last performance. With the latest S7, they've done just that. It builds on the new-generation A7, a restyled four-door coupe that continues to demand attention. Where the RS7 will be unapologetic and boastful about it's capabilities, the S-line peels that layer back in a very quiet manner. It's sophisticated, understated, but able to twist and bend with all that lies ahead. Help comes in the form of Audi's S Sport package which delivers dynamic All-Wheel Steering and a sport differential. The rear rack can turn up to 5 degrees, allowing for the S7 to handle much better around the tight corners we faced in and around the Woodside area. Power coming out of those corners is delivered through Audi's new 2.9-liter TFSI V6 engine. With 444 horsepower and 443 lb-ft of torque, it's able to take the new S7 from 0 to 60 mph in just 4.5 seconds.
Even at standstill, the new S7 looks confident. The lower bumper has a more open face while the quad tailpipes look great and act as a fair warning if you need to give one. The Black Optics package brings with it the angular darkened grille, black side mirrors, and 21-inch wheels with contrast detailing. Inside, we get a ton of standard technology, including Audi's 10.1-inch MMI touch response system and the 12.3-inch digital instrument cluster. There's four-zone climate control and a surround-view camera to avoid any obstacles and curbs while parking. Audi's latest generation of driver assistance tech is available as well as is adaptive cruise assist, giving the Audi S7 Level 2 autonomy.
The Prestige package provides rear cross-traffic alert and rear collision detection to help when you're pulling out of a driveway into a busy street or sidewalk, heated rear seats, interior ambient lighting to deliver a more premium experience. This package also delivers Audi's laser headlights, an enhancement that will help during night drives but it also gives the S7 a more aggressive presence which we're all for.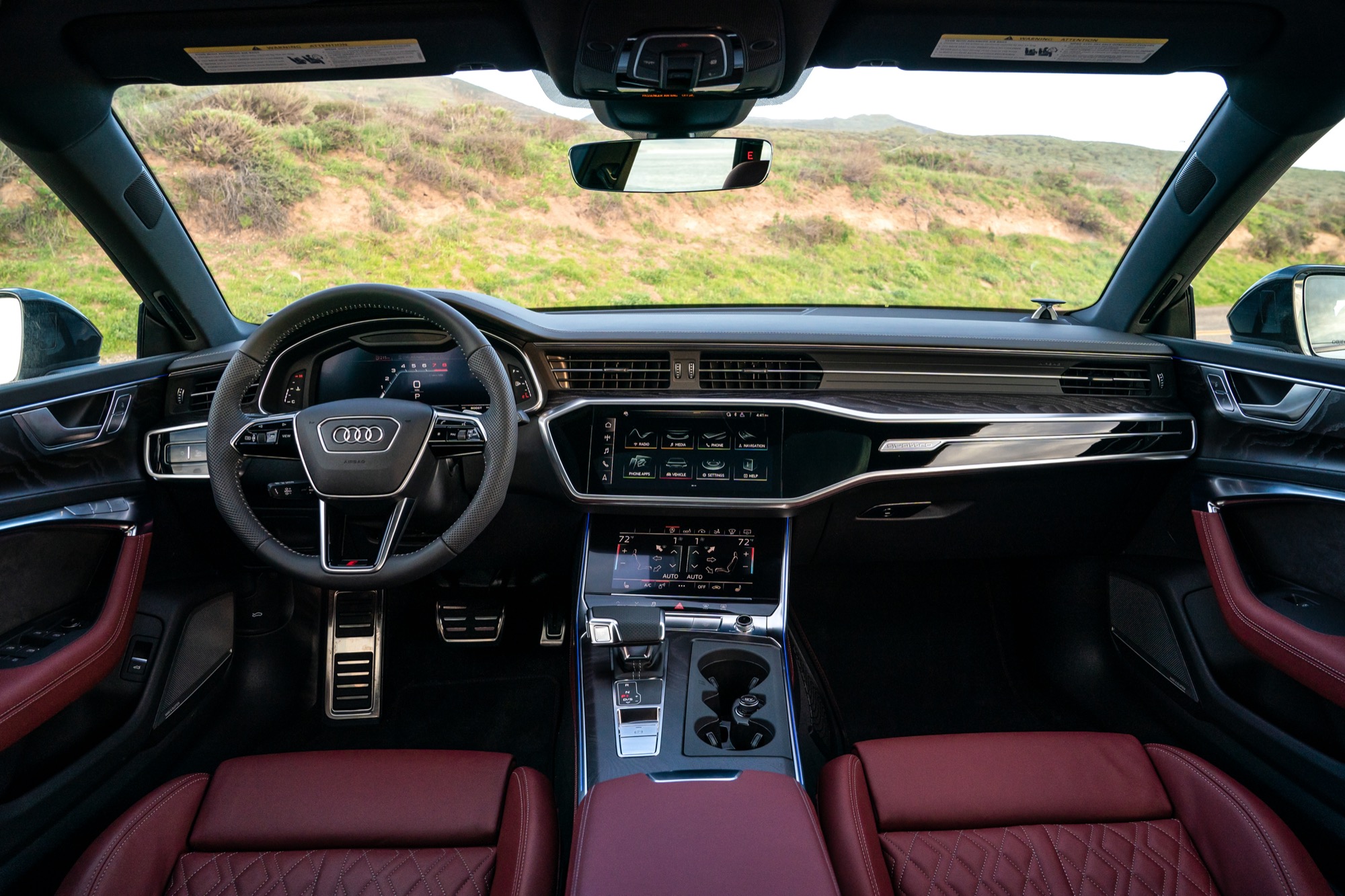 The S7's interior is refined, convenient, and packaged with plenty of technology. The dual-screen layout was designed with touches that allow you to focus on the road but still feel when an option's pressed. There's a mindful, deliberate approach to how Audi's infusing technology and we dig it.
See more of the 2020 Audi S7 in the gallery and head to your local showroom to experience it for yourself.