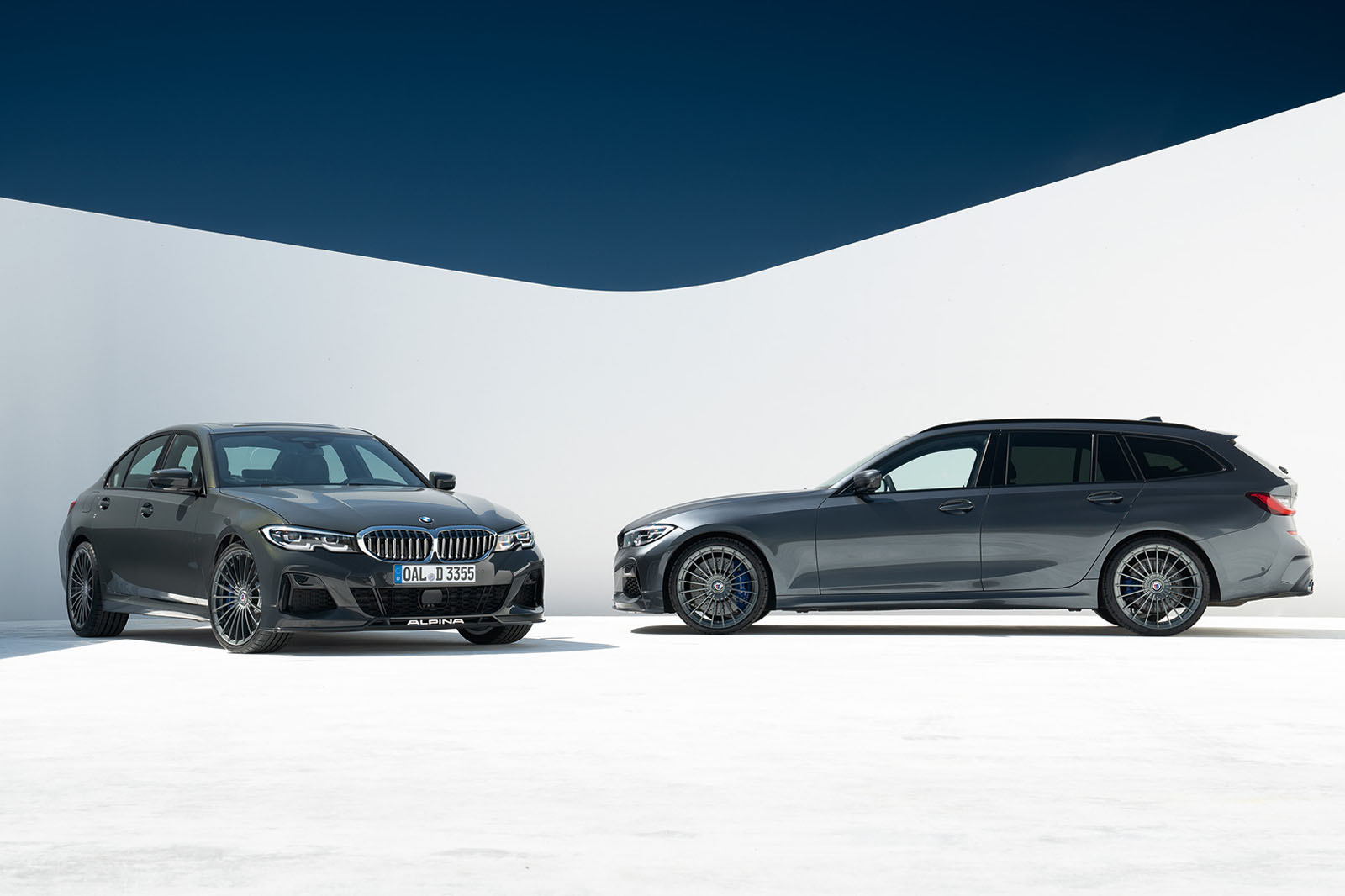 2020 Alpina D3 S Comes in Both Sedan and Wagon Form with 538 Pound-Feet of Torque
Based on BMW's M340d, the 2020 Alpina D3 S is a turbodiesel-powered workhorse that comes in both a sedan and station wagon variant. They've kept BMW's twin-turbocharged, 3.0-liter straight-six but have it pushing 350 horsepower and 538 pound-feet of torque through the use of software modifications and other edits. The entire cooling system's been enhanced as well, helping to keep the temperature in check in the engine bay. And as if this weren't enough, Alpine's also leveraging a 48-volt starter-generator tasked with injecting the electricity it harvests right into the driveline for smoother, quicker starts.
Mated to an eight-speed automatic transmission, the Alpina D3 S sedan goes from 0 to 60 mph in 4.6 seconds before topping out at 170 mph, while the wagon does it in 4.8 seconds with a top speed of 168 mph. Stopping power's plenty as both variants receive bigger brakes from the 5 Series-based B5.
As far as looks, the D3 S is a refined execution. The subtle body kit helps to create the downforce needed to climb to its top speed while the understated, signature multi-spoke alloy wheels give a look so far beyond the base 3-series.
Not available to the US market, the Alpina D3 S is on sale now and starts at €70,500 for the sedan and €71,900 for the wagon.