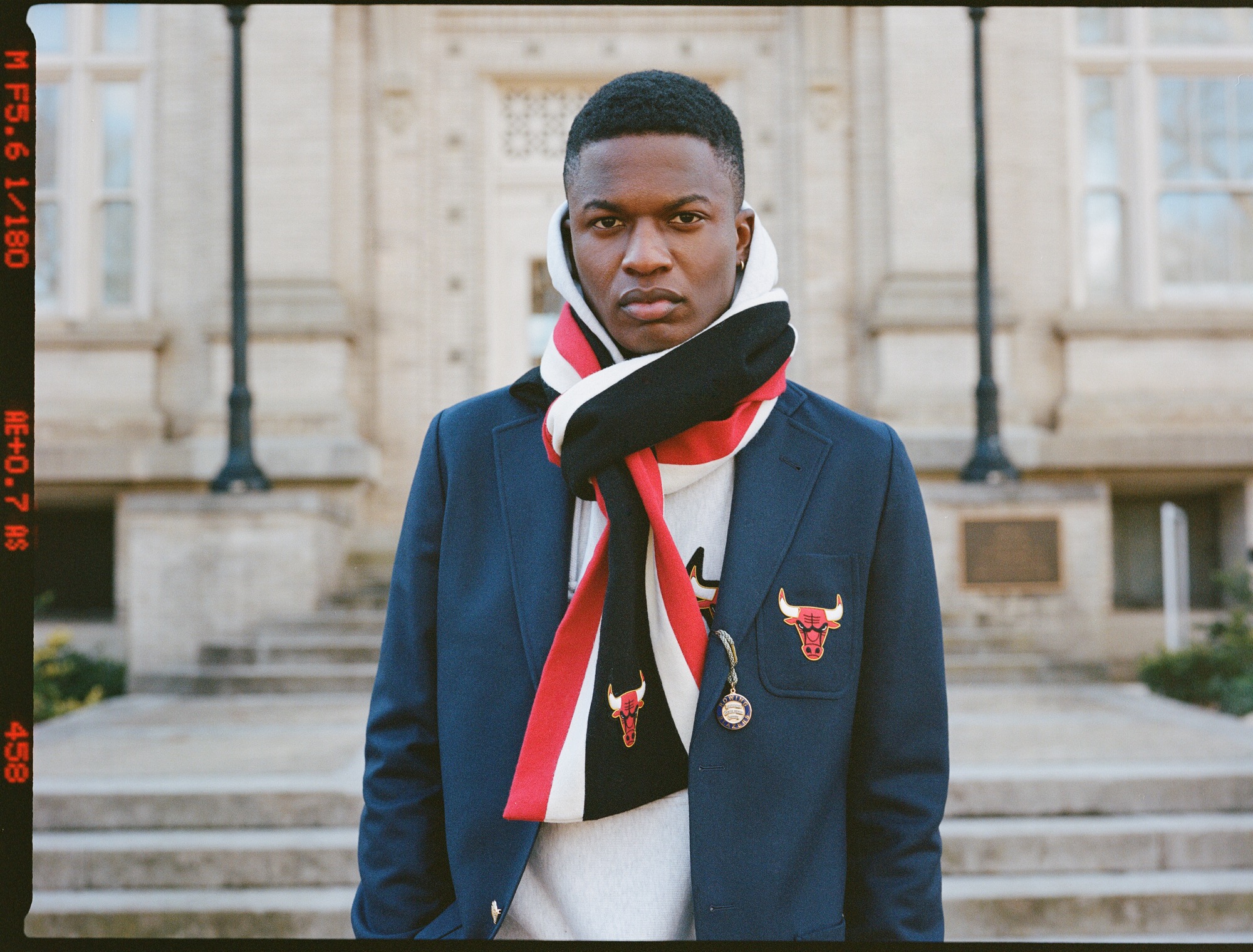 Rowing Blazers Partners with the NBA for Collegiate-Inspired Capsule Collection
Rowing Blazers has partnered with the NBA for a capsule collection, with inspiration coming from decades of American collegiate style, spanning from the '60s to the '90s. The 1965 Japanese book Take Ivy helped to guide things a bit as well, with Rowing Blazers founder Jack Carlson blending that archival footage of college kids on campuses with how some of has favorite NBA players were dressing during their college years. That thread of nostalgia makes for a cohesive collection with highlights being the cotton intarsia sweaters in navy and cream with the famous red-white-and-blue NBA logo knitted into the design and white corduroy trousers with an all-over NBA logo embroidery. Regimental-stripe rugby shirts make their way into the collection as do navy blazers. For something more relaxed, there's a range of hoodies and matching sweats, all emblazoned with hand-embroidered goldwork bullion wire league and team logos on the chest pocket. Though not every team made the cut this time around, logos of the Knicks, Nets, Celtics, Bulls, Lakers and Warriors all make an appearance.
The capsule's rounded out with a host of accessories, including webbing belts, banker bags, ties, a limited-edition pin pack and even an official NBA basketball from Spalding in a regimental-stripe colorway to go with the Rowing Blazers rugby shirt.
The Rowing Blazers x NBA capsule collection is available now through rowingblazers.com, Rowing Blazers' flagship store in New York, and Fred Segal in Los Angeles.