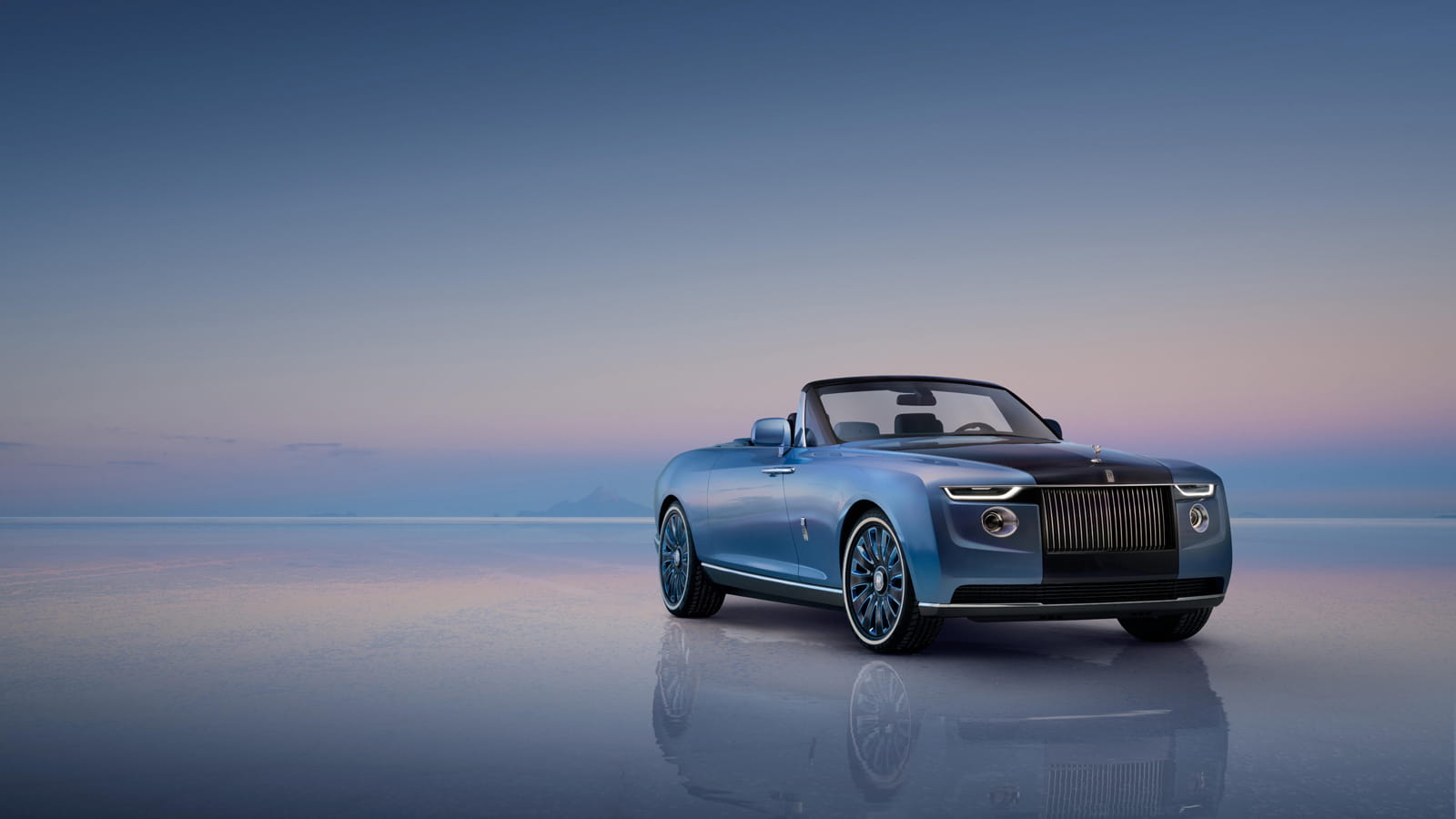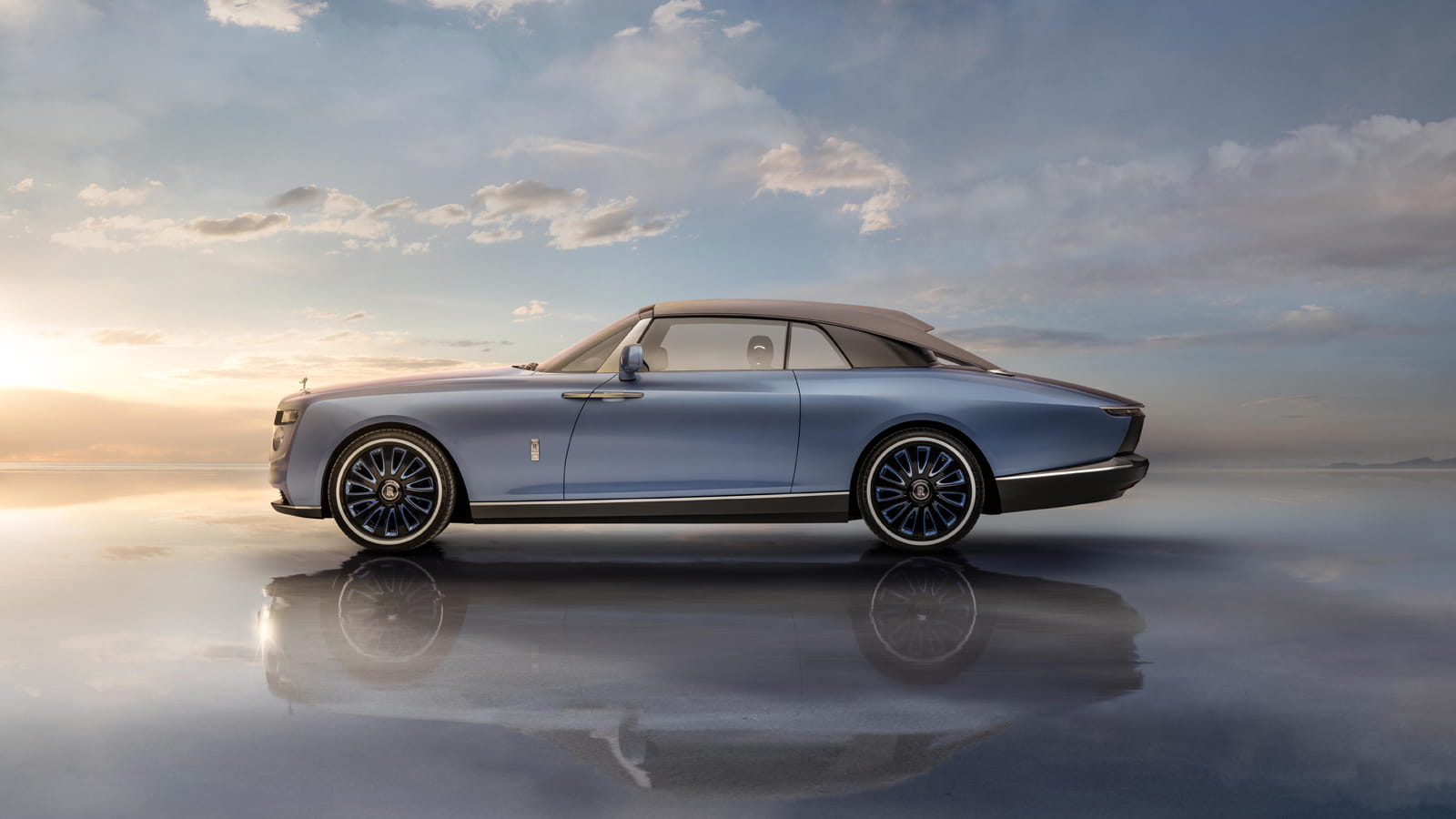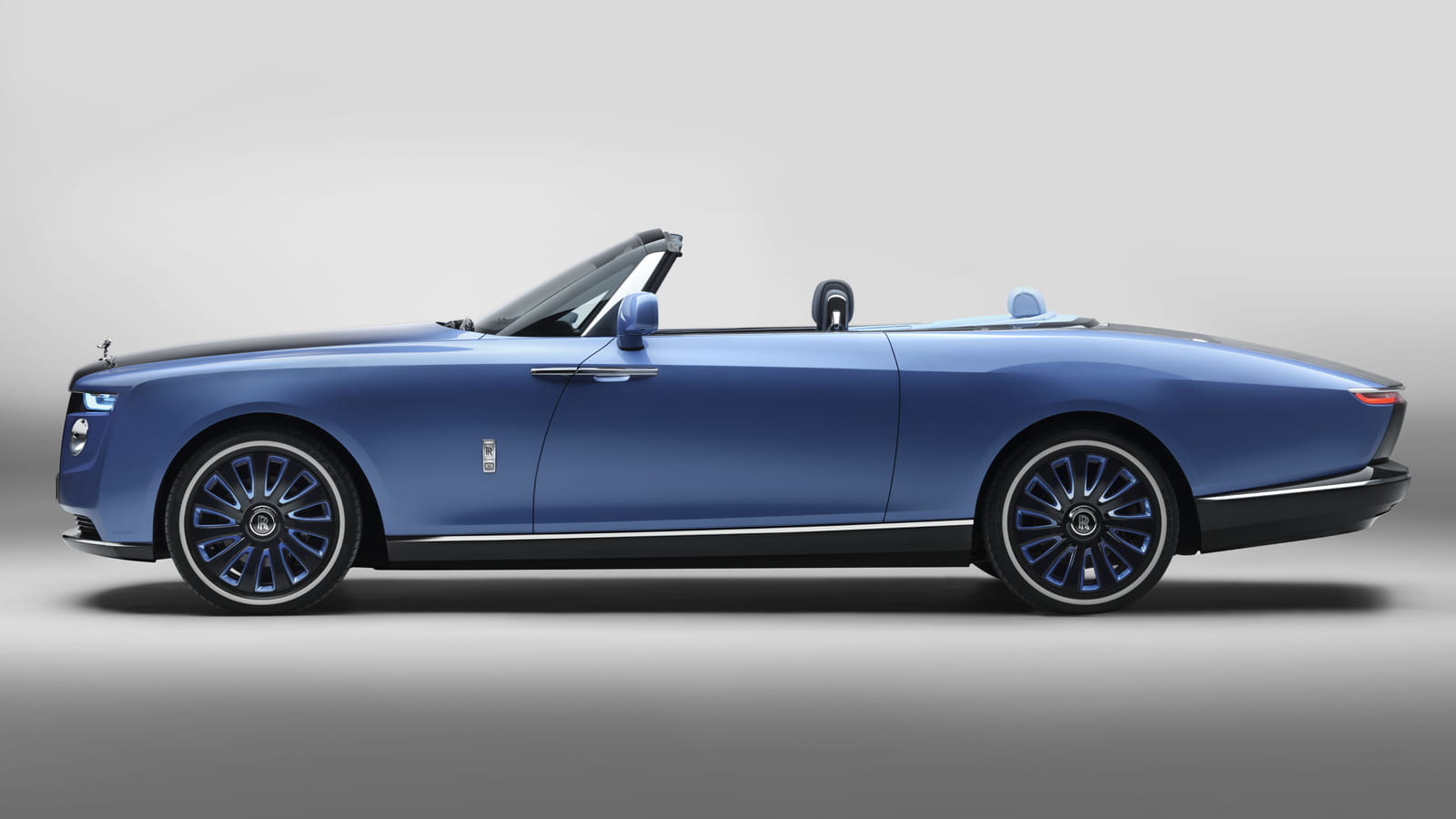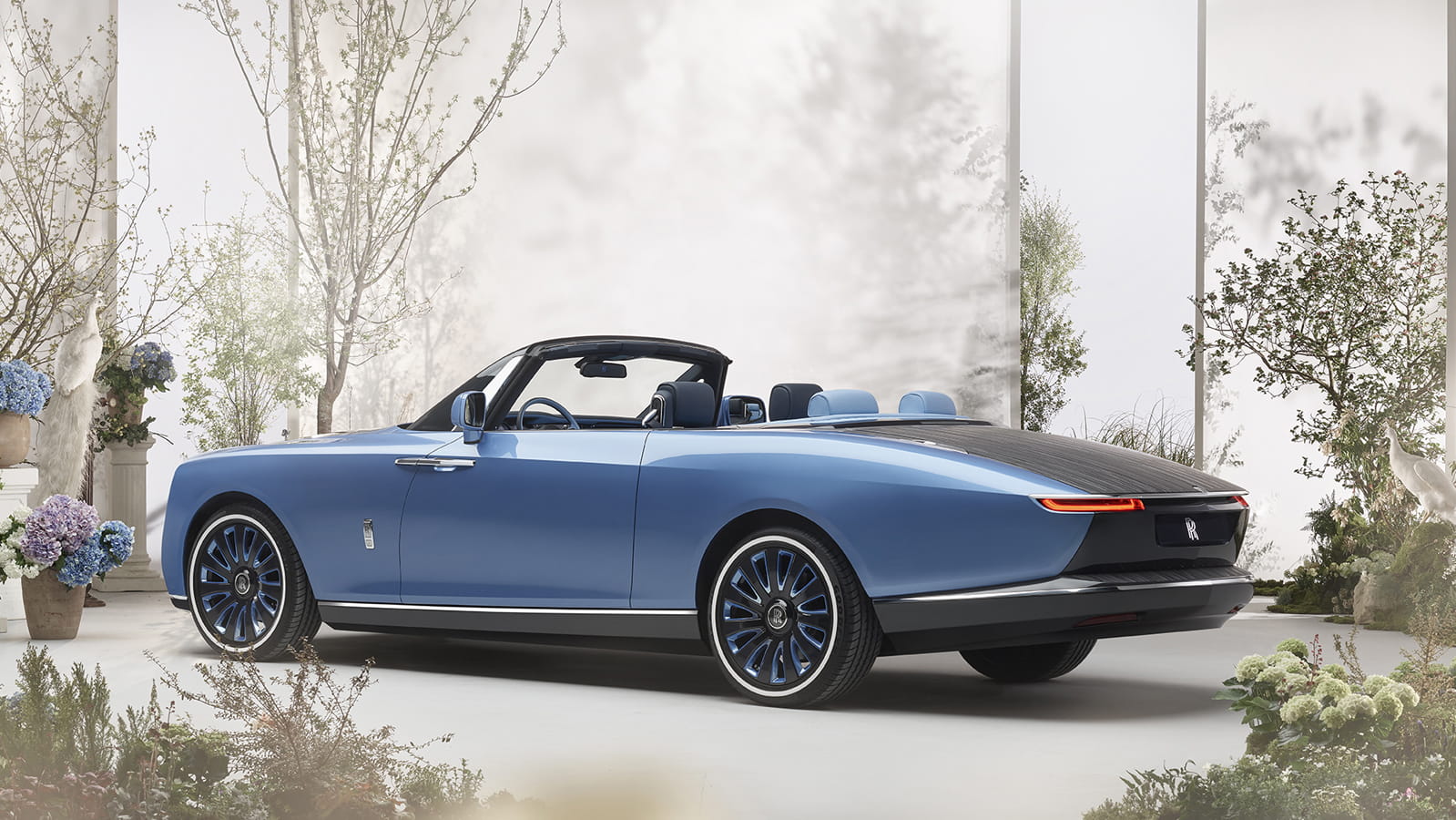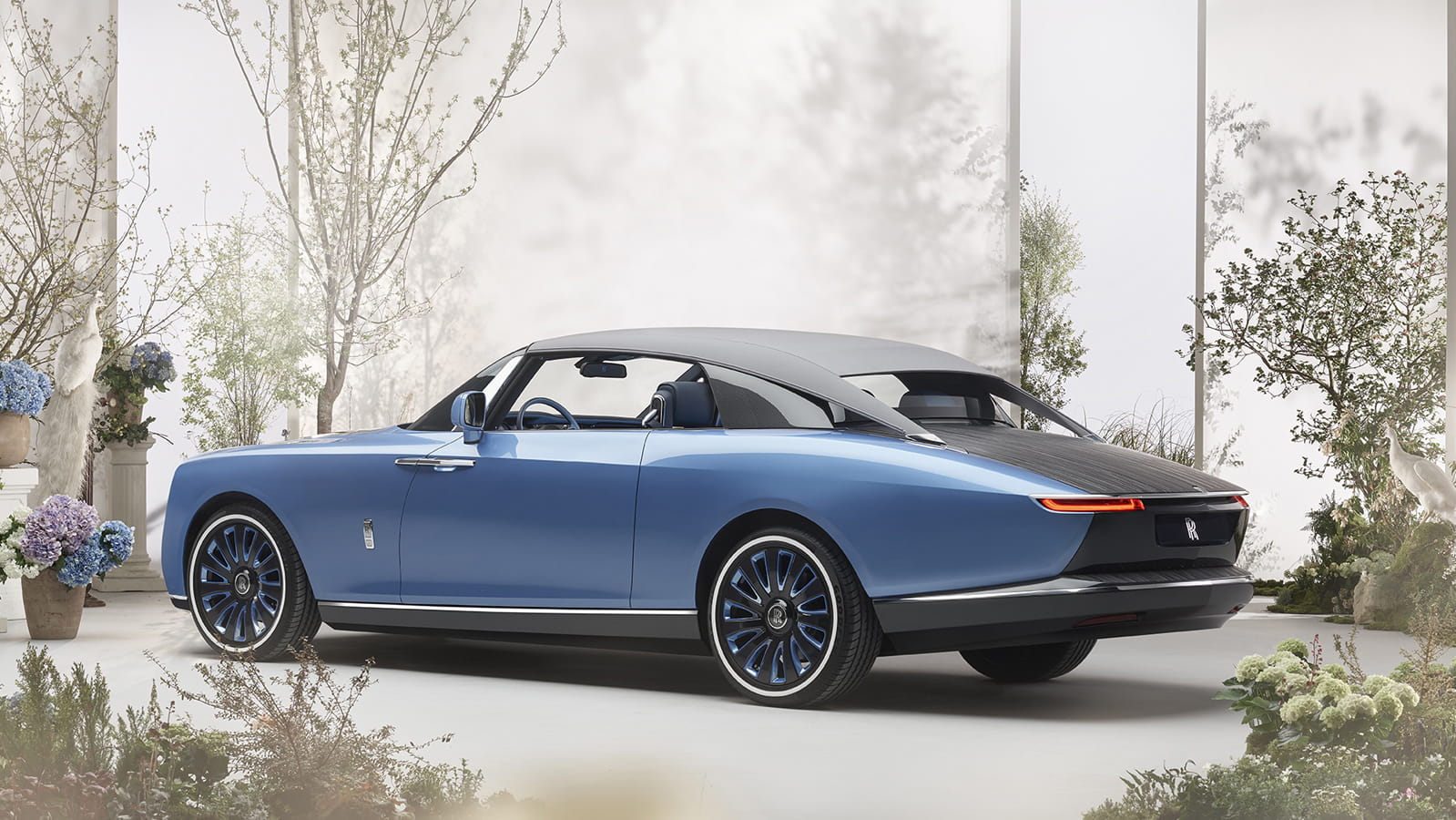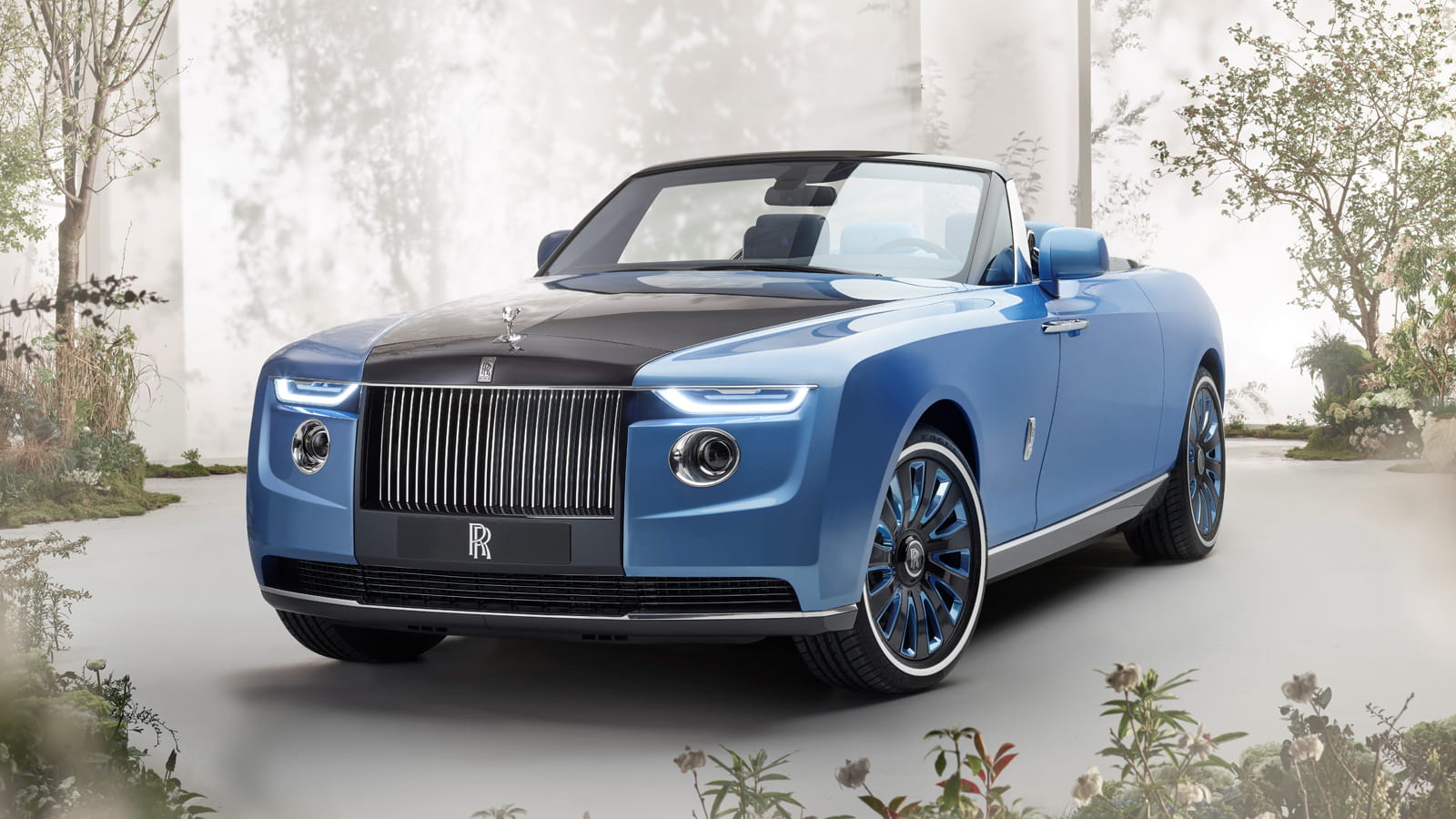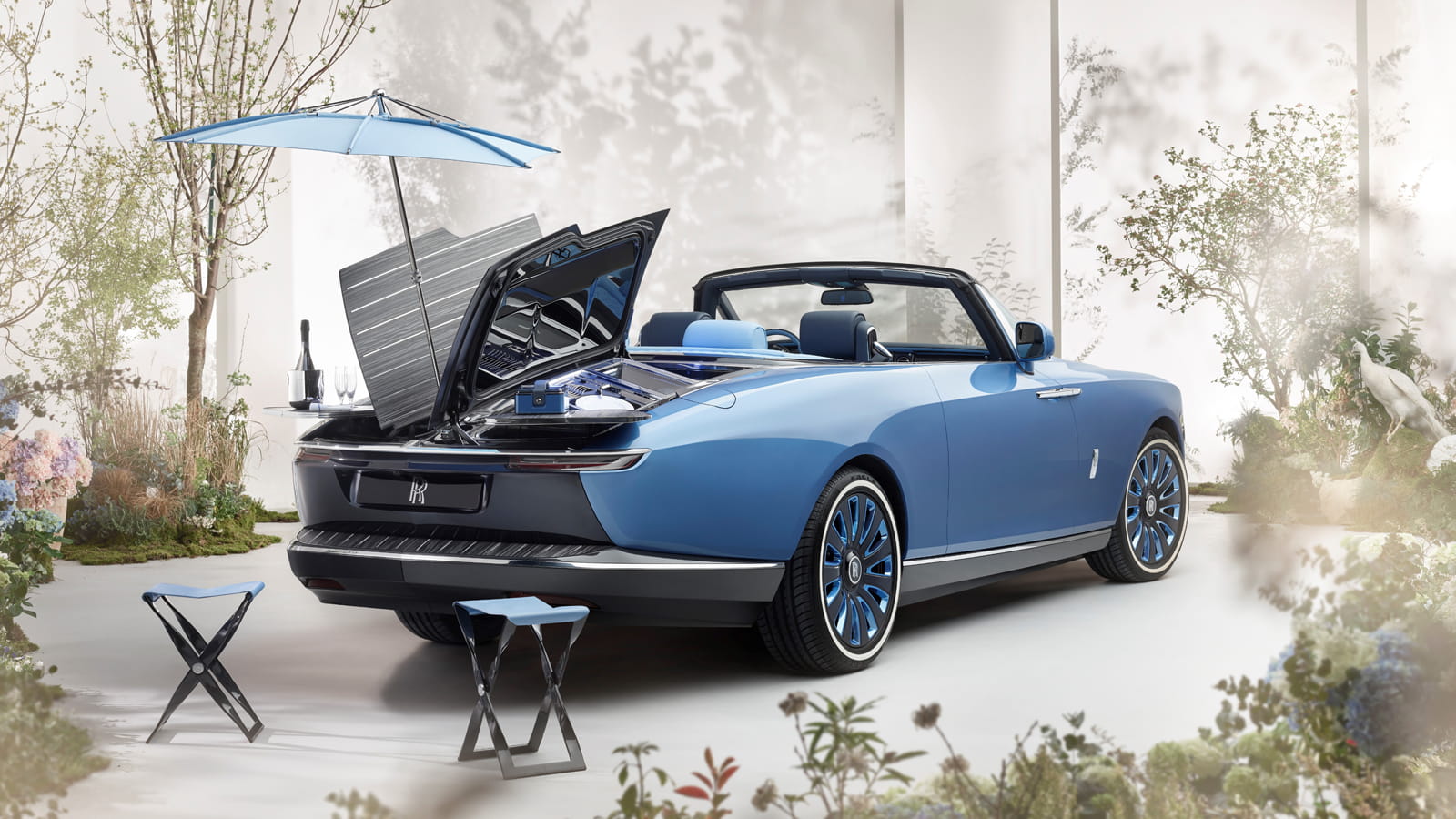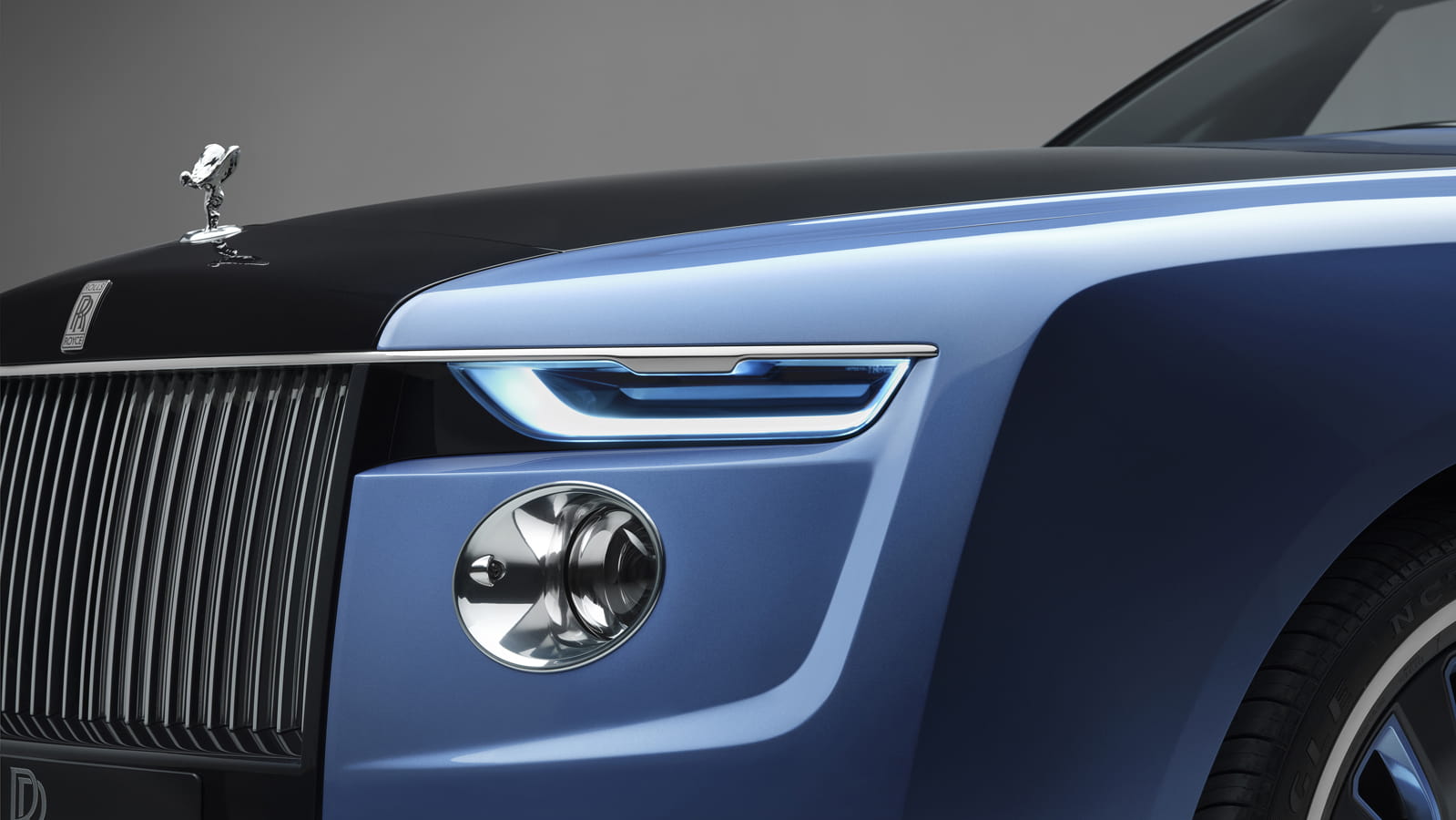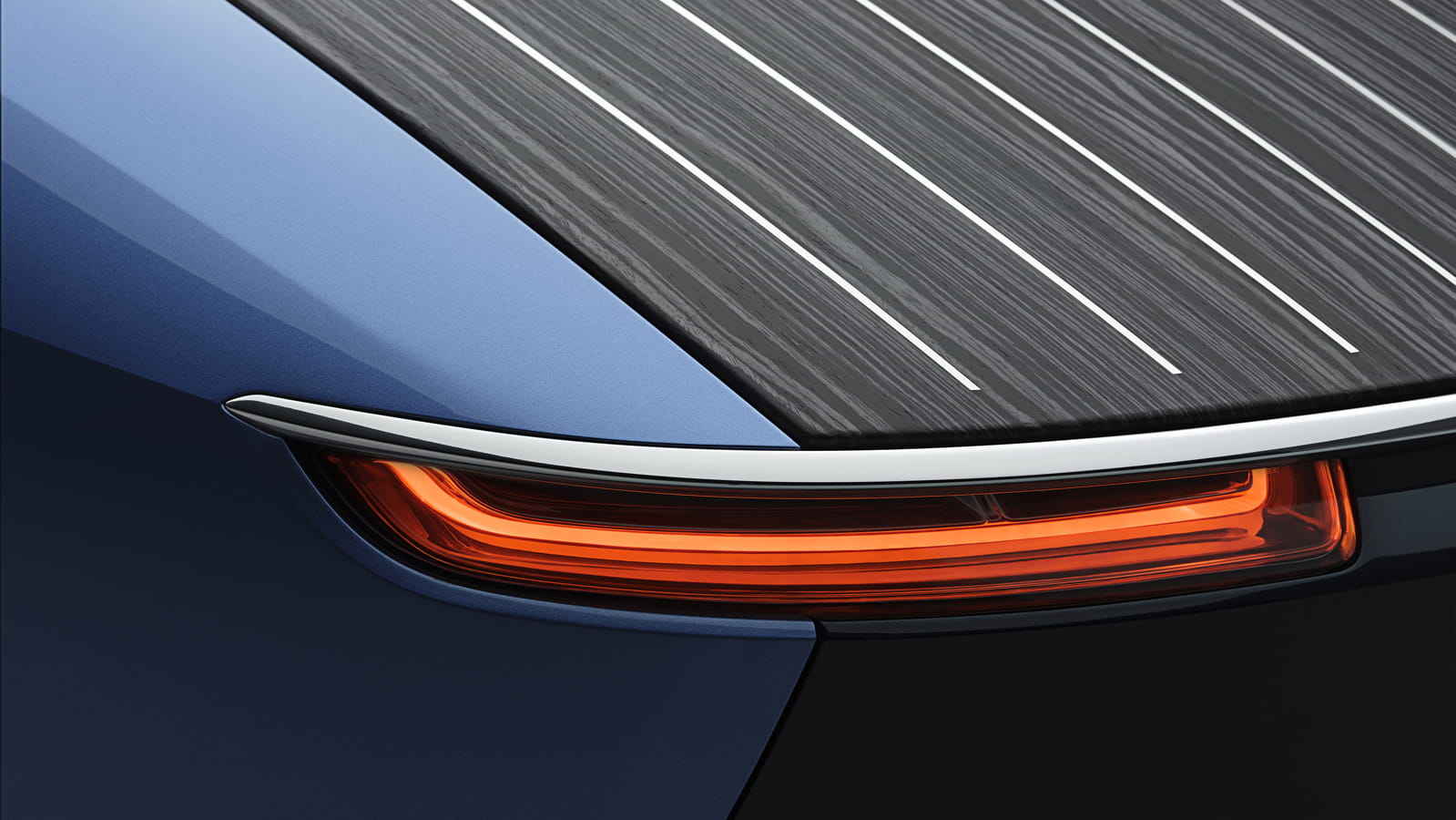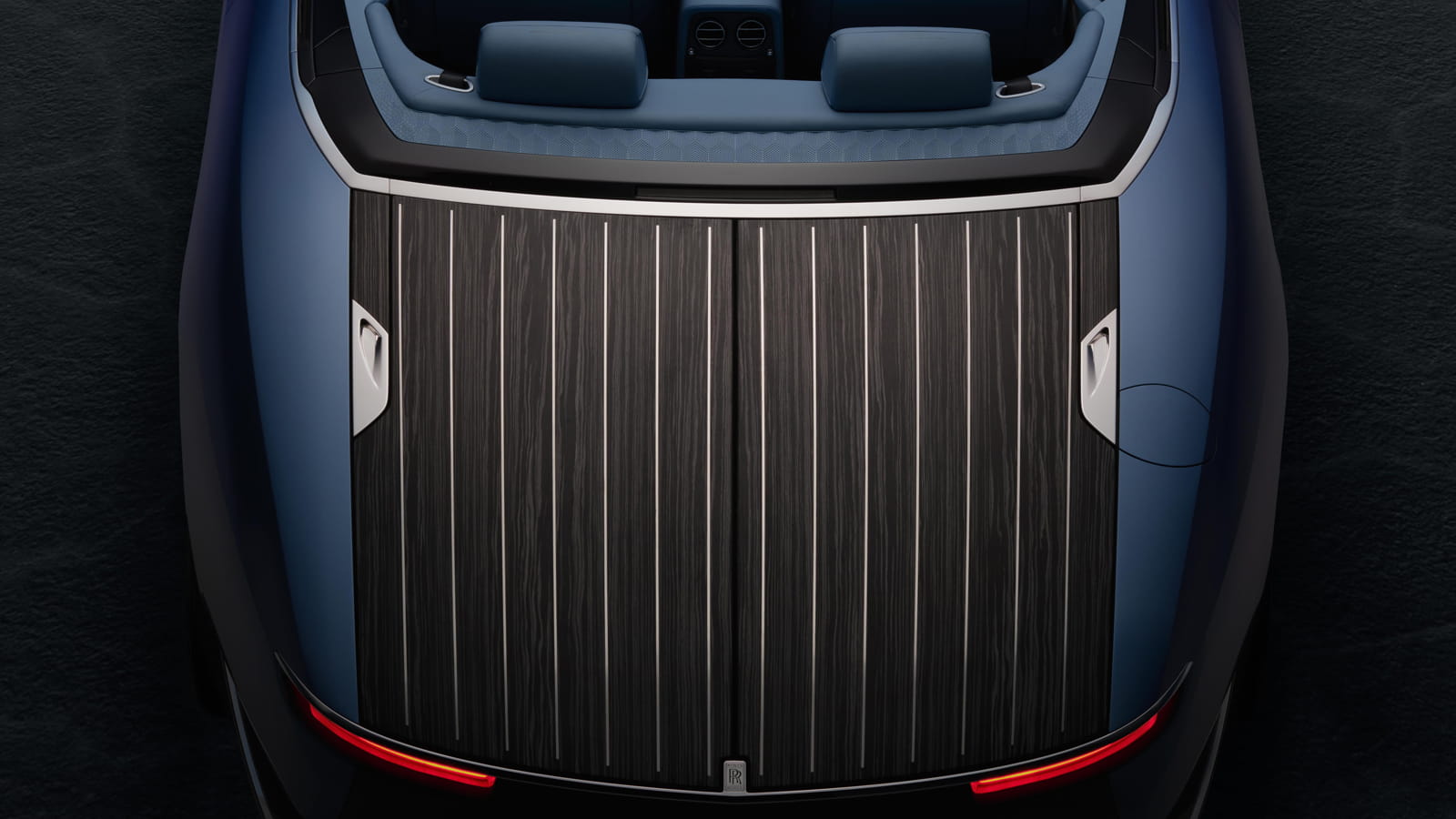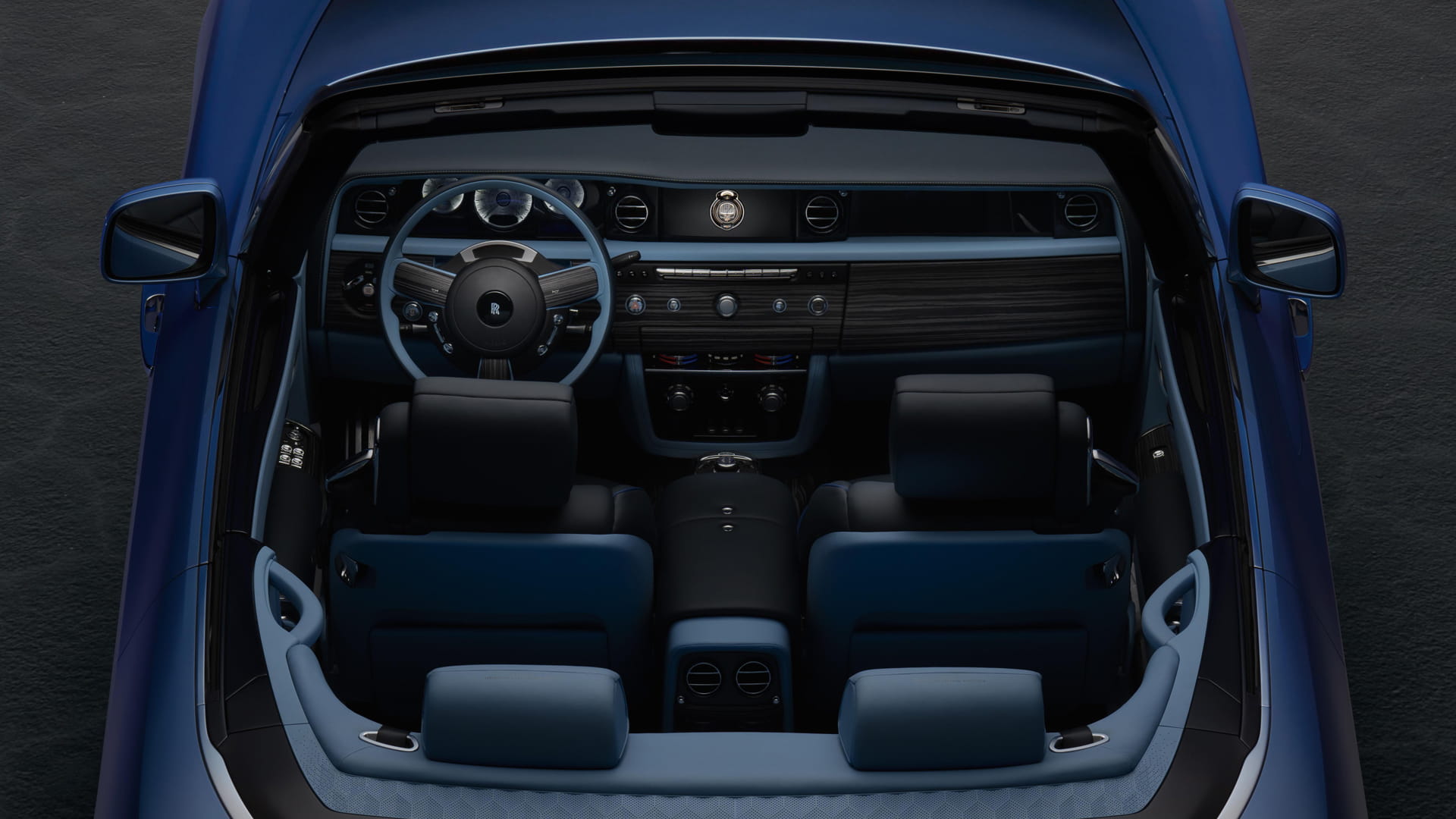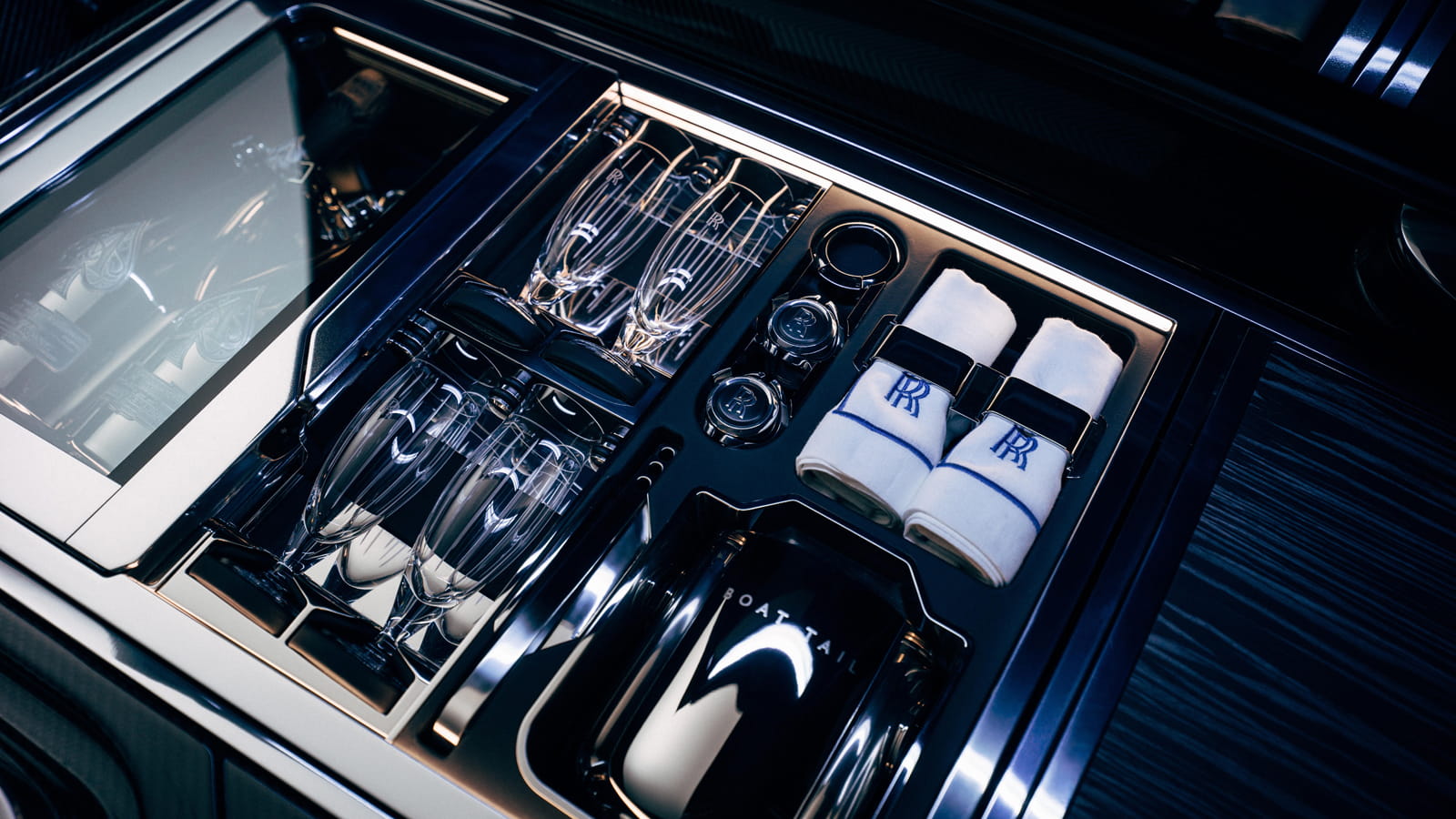 The stunning Boat Tail commission from Rolls-Royce gives the company a chance to show off the new Phantom platform. With over 1,800 parts and 20 years of man-hours required to complete this build, it's one of the company's most ambitious projects to date.
Inspired by the 1932 Boat Tail, the elements both on the inside and outside of the vehicle are inspired by the teak decking that's commonly found on wooden yachts. The luxurious Caleidolegno veneer offers a beautiful finish that the company was excited to unveil.
CEO Torsten Müller-Ötvös stated that "Today marks a seminal moment for the House of Rolls-Royce. We are proud to unveil Rolls-Royce Boat Tail to the world, and with it, the confirmation of coachbuilding as a permanent fixture within our future portfolio." He went on to share that the company has re-established its Coachbuild department for clients who are interested in building beyond the current possibilities available to them. This will now allow Rolls-Royce's patrons to create a motor car that is hand-built to their specifications, solidifying their place as one of the world's top luxury car manufacturers.
While the vehicle does lack a larger trunk, many bespoke accessories and a full picnic service are present in the images that have been released by Rolls-Royce. His-and-hers Bovet 1822 timepieces were also commissioned, which drivers can either wear or mount onto the dash. The images the company has released so far will certainly give you an idea of what may be possible in the future when opting for a custom vehicle from the company.