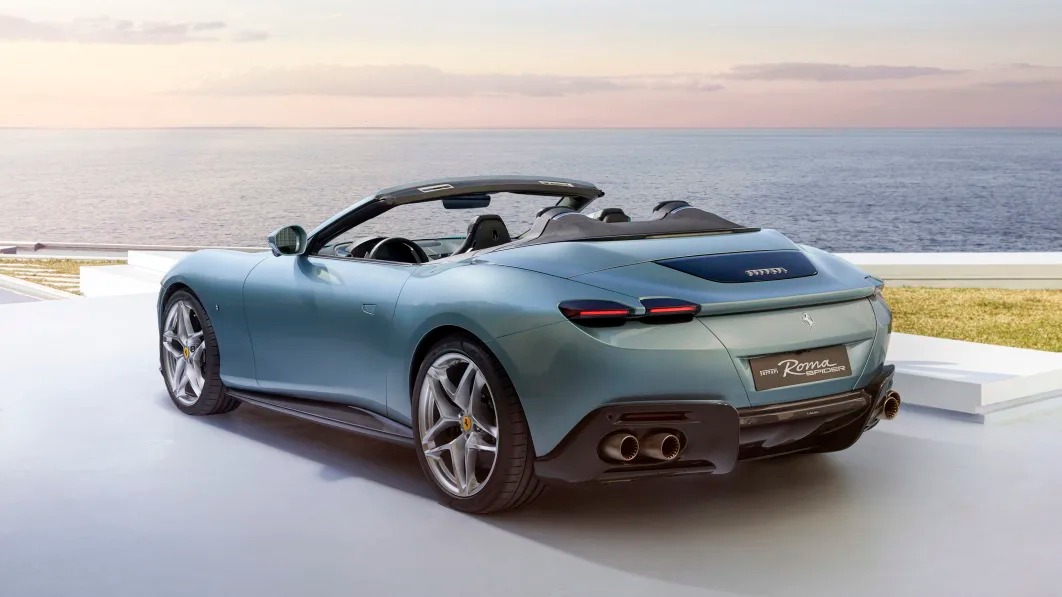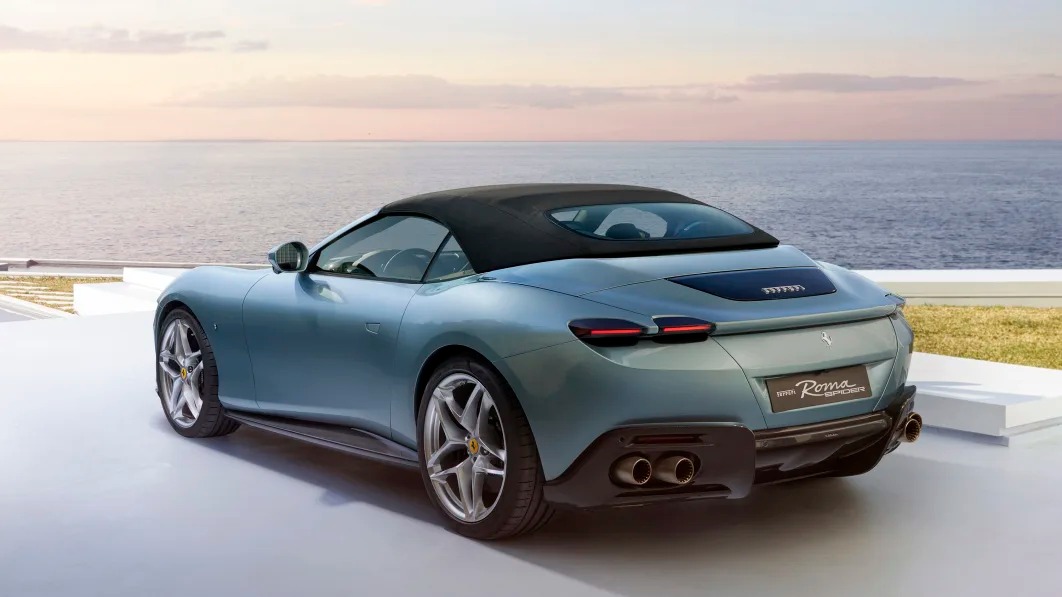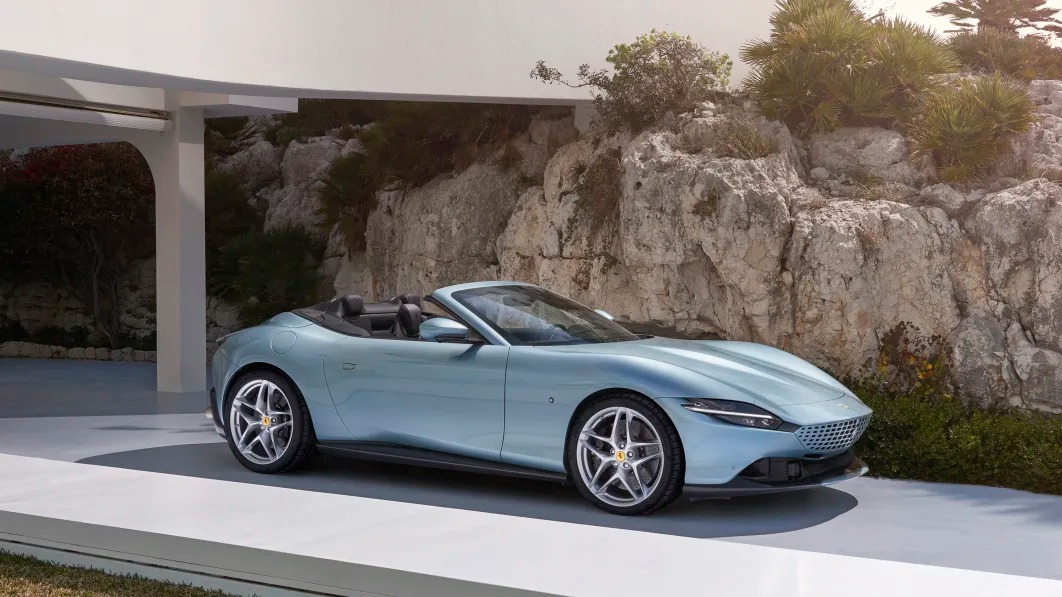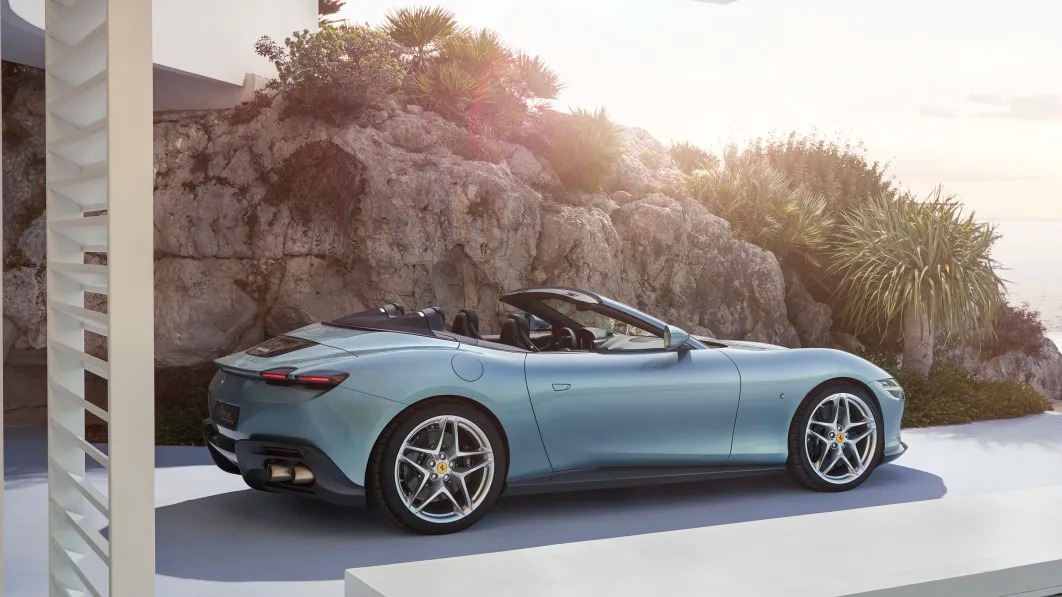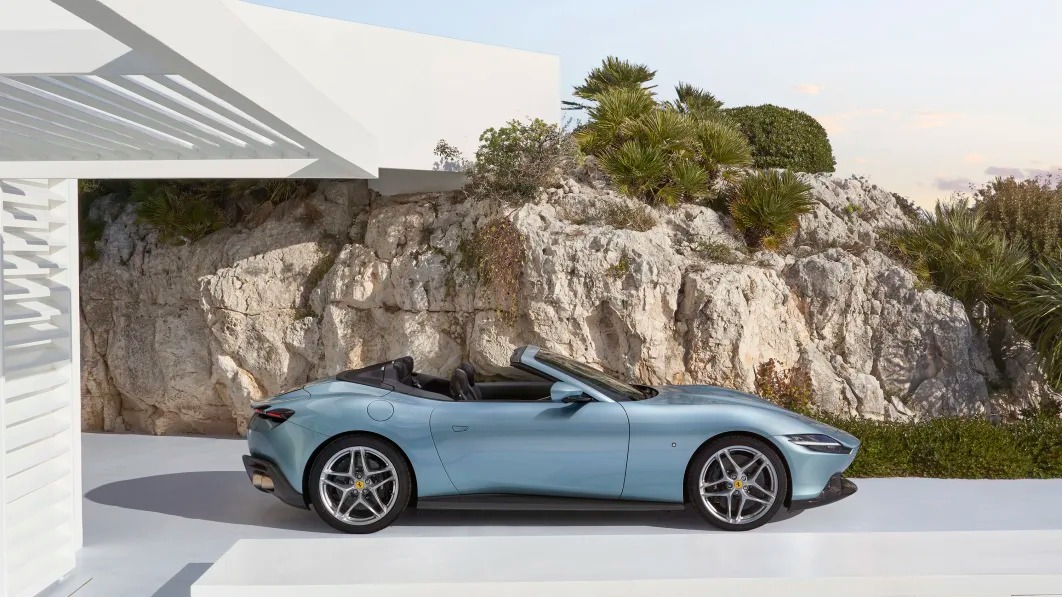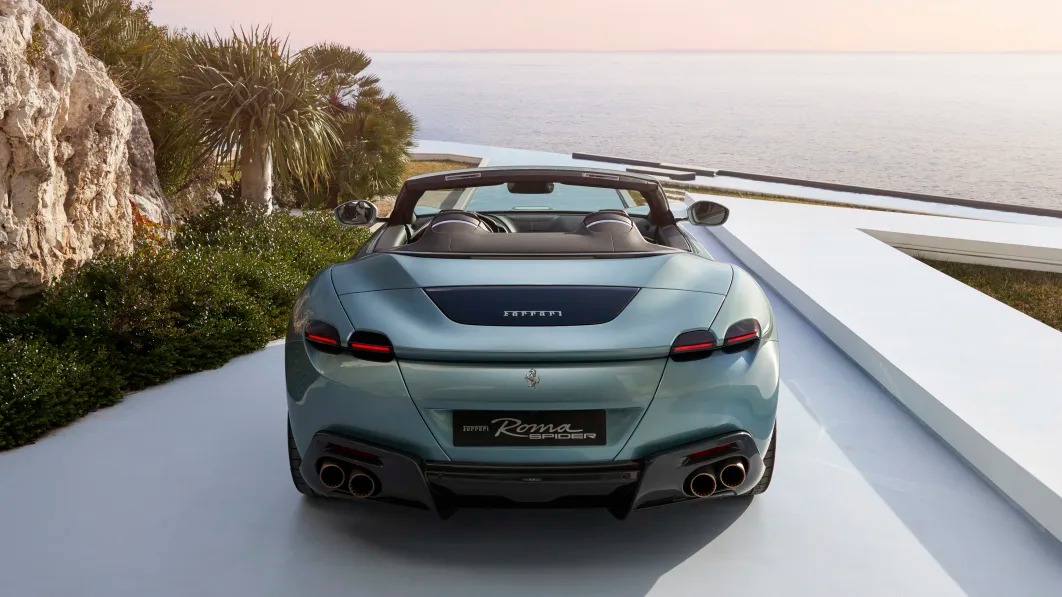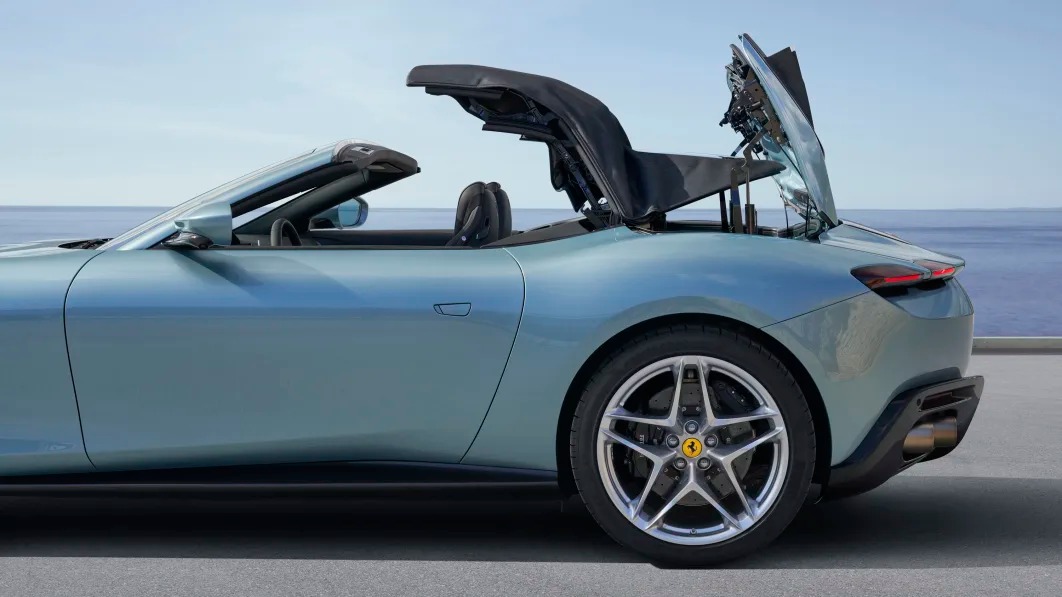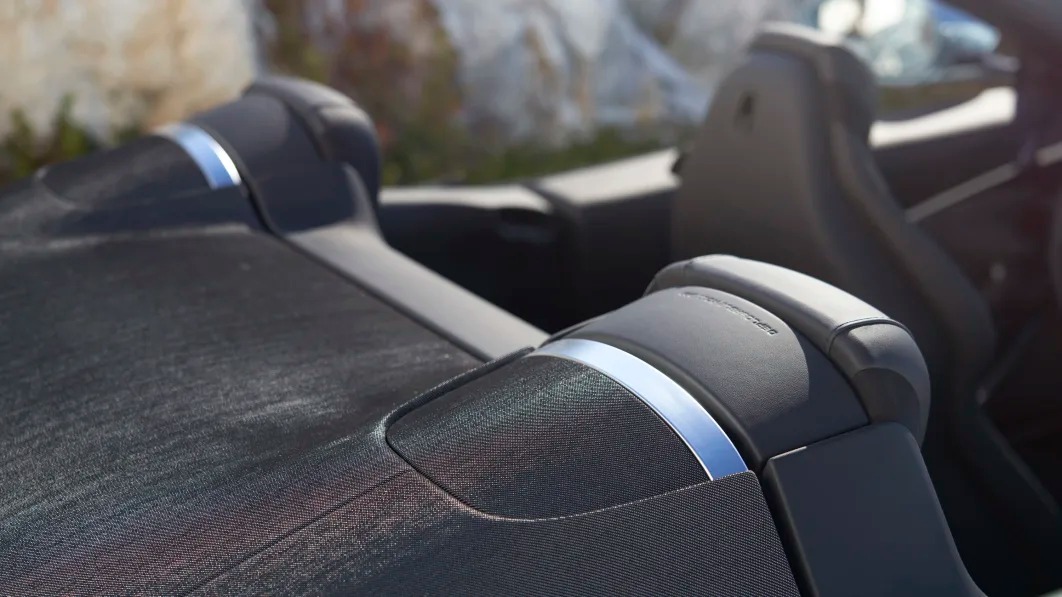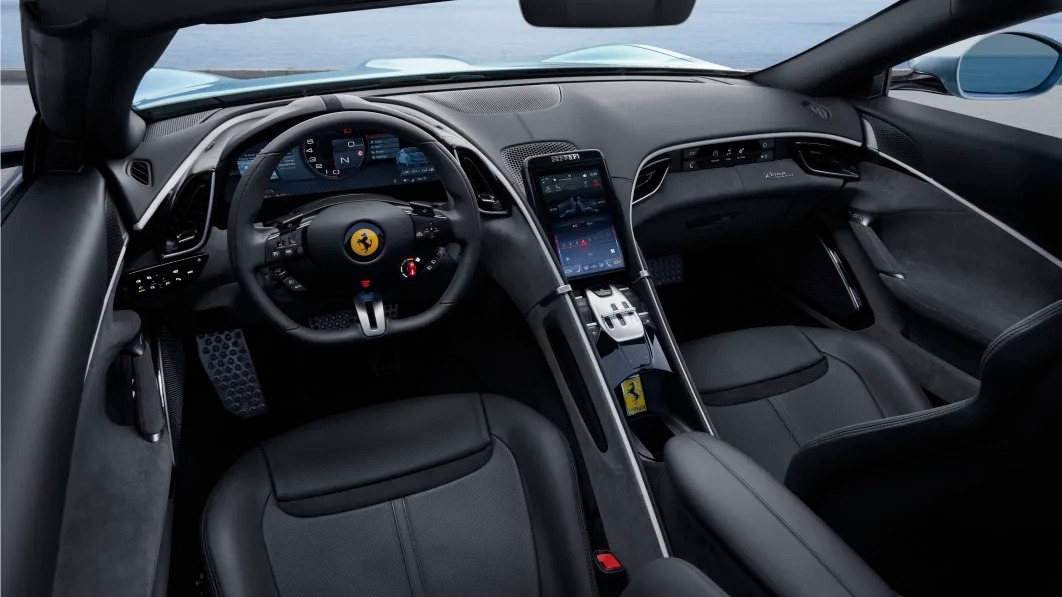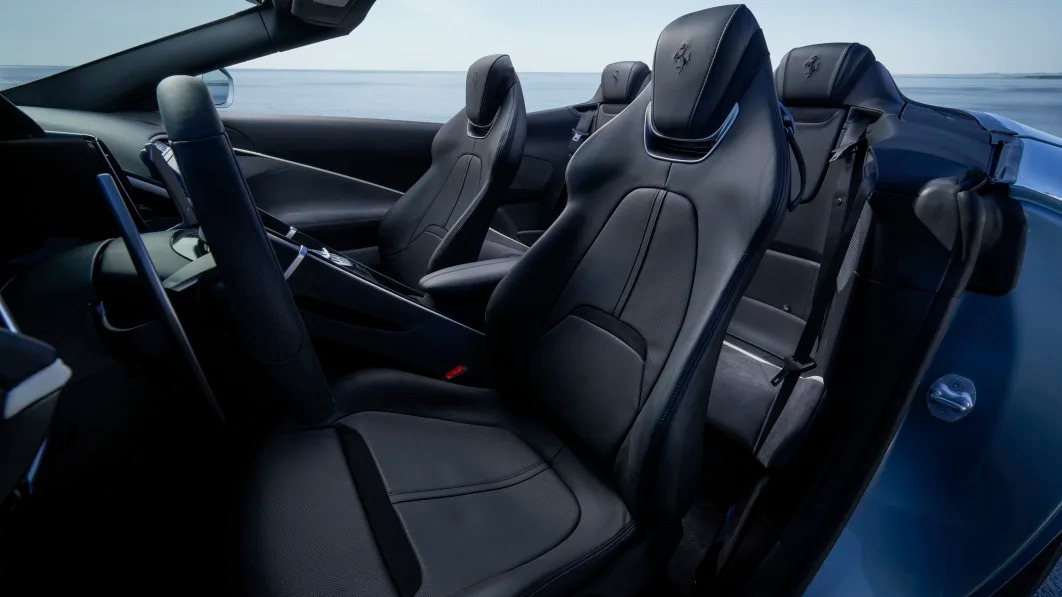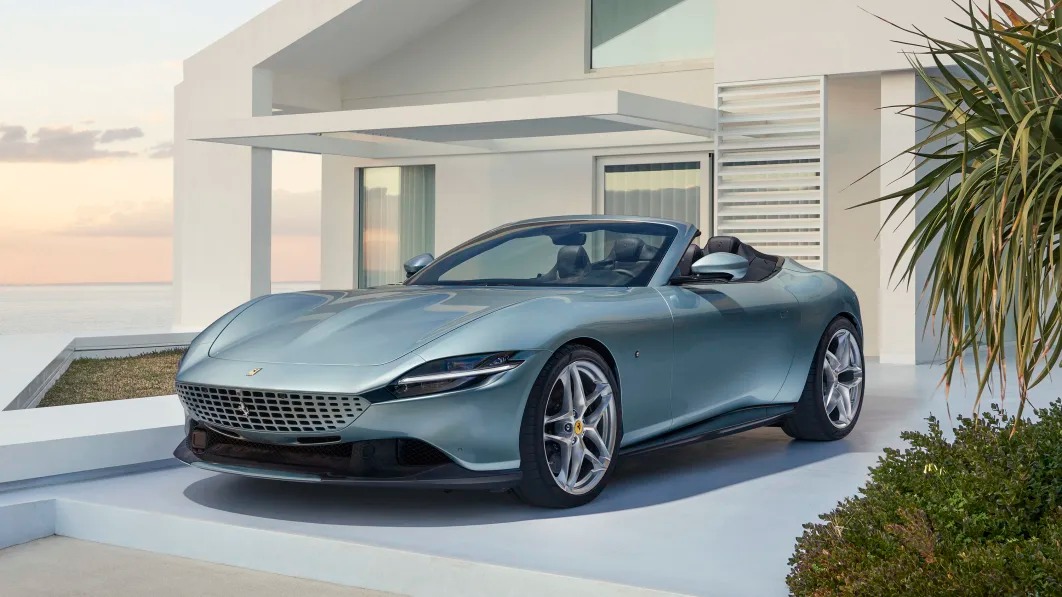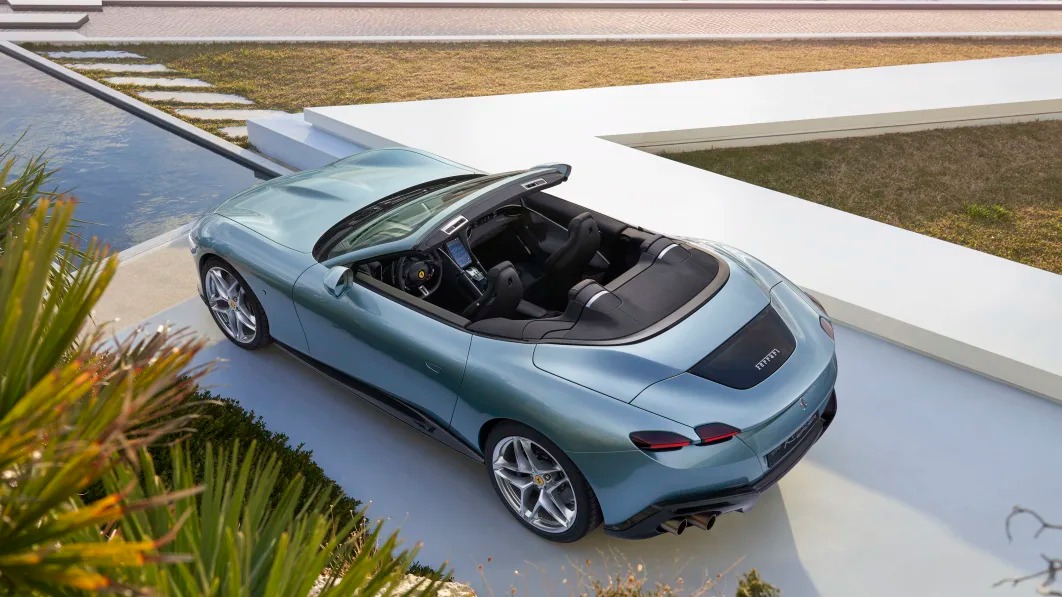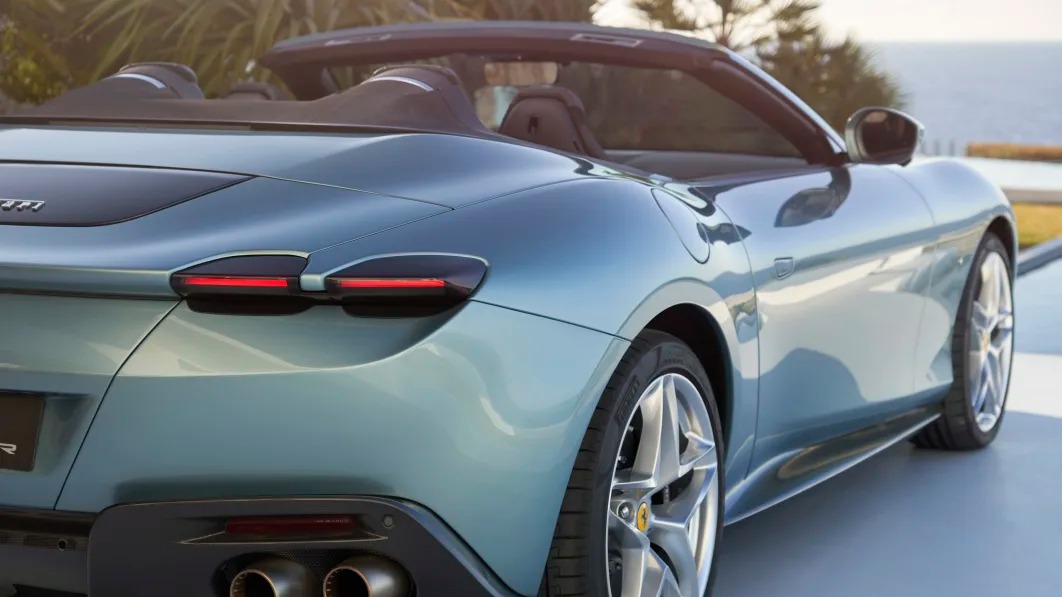 The Ferrari Roma Spider is the latest model from the Maranello automaker. It carries over the proportions, volumes, and specifications of the Roma V8 2+ concept. But this time, the car comes with a soft top that was last seen 54 years ago on the 1969 365 GTS4.
The new Roma Spider is designed by Flavio Manzoni and the Ferrari Styling Centre. It features a fabric, soft top that uses special fabric weaves selected and developed with two color options, with the two-tone weave drawing from a four-color palette hinting at the Ferrari's twin-turbo engine. The minimal design takes the long front hood blends into the sides for an aerodynamic look, creating an overhanging shark nose effect. The perforated front grille surface provides engine cooling, the edges of which flow into two linear, full-LED headlights. The new features include a long rear overhang, reduced tail light assembly, and a compact aerodynamic diffuser that incorporates the fence and exhaust tailpipes.
The cabin is an exercise in symmetry with an evolution of the dual cockpit concept, and has the digital instrument cluster integrated with an anti-glare binnacle, a steering wheel with touch controls on its spokes, an optional passenger display that allows them to share the driving information, 18-way-adjustable heated ergonomic seats, an 8.4" central display for other infotainment and climate control functions, and standard wireless connectivity by Android Auto® and Apple CarPlay® Wi-Fi.
The new Ferrari Roma Spider runs on a 612 hp front-engine twin-turbocharged 3.9-liter V8 with 561 lb-ft of torque running through an 8-speed F1 DCT transmission derived from the 8-speed gearbox first introduced on the SF90 Stradale. The new powertrain features a flat-plane crankshaft, compact turbines, twin-scroll cylinder technology, and a single-piece, cast exhaust manifold with equal-length pipes. According to Ferrari, the Roma Spider can reach 62 miles per hour in 3.4 seconds and 124 mph in 9.7 seconds.
The Ferrari Roma Spider, as confirmed by a Ferrari spokesperson, will be replacing the entry-level Portofino M hardtop convertible as the entry-level drop-top in the Italian automaker's lineup.
As of publication, Ferrari has yet to release pricing and availability for the Ferrari Roma Spider. Expect to hear more as the production date becomes available.