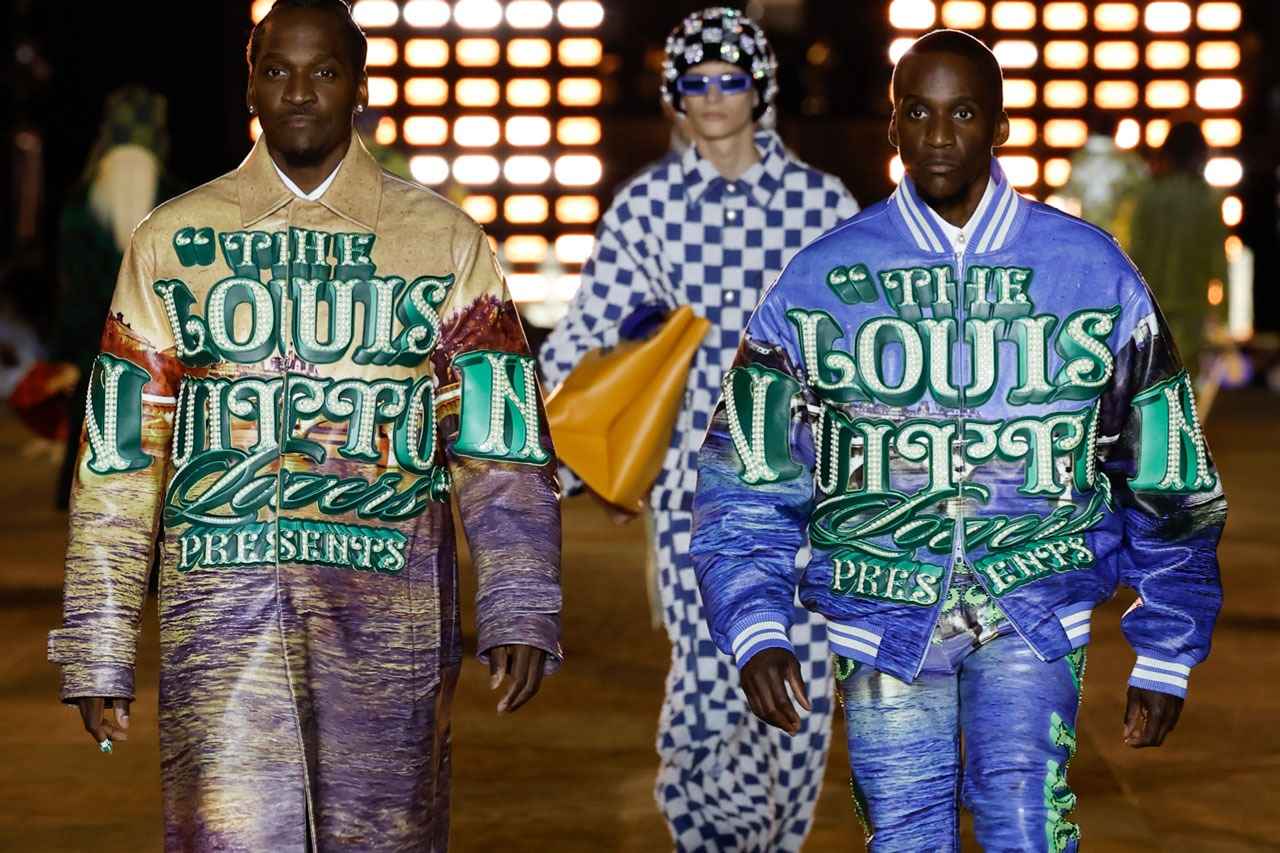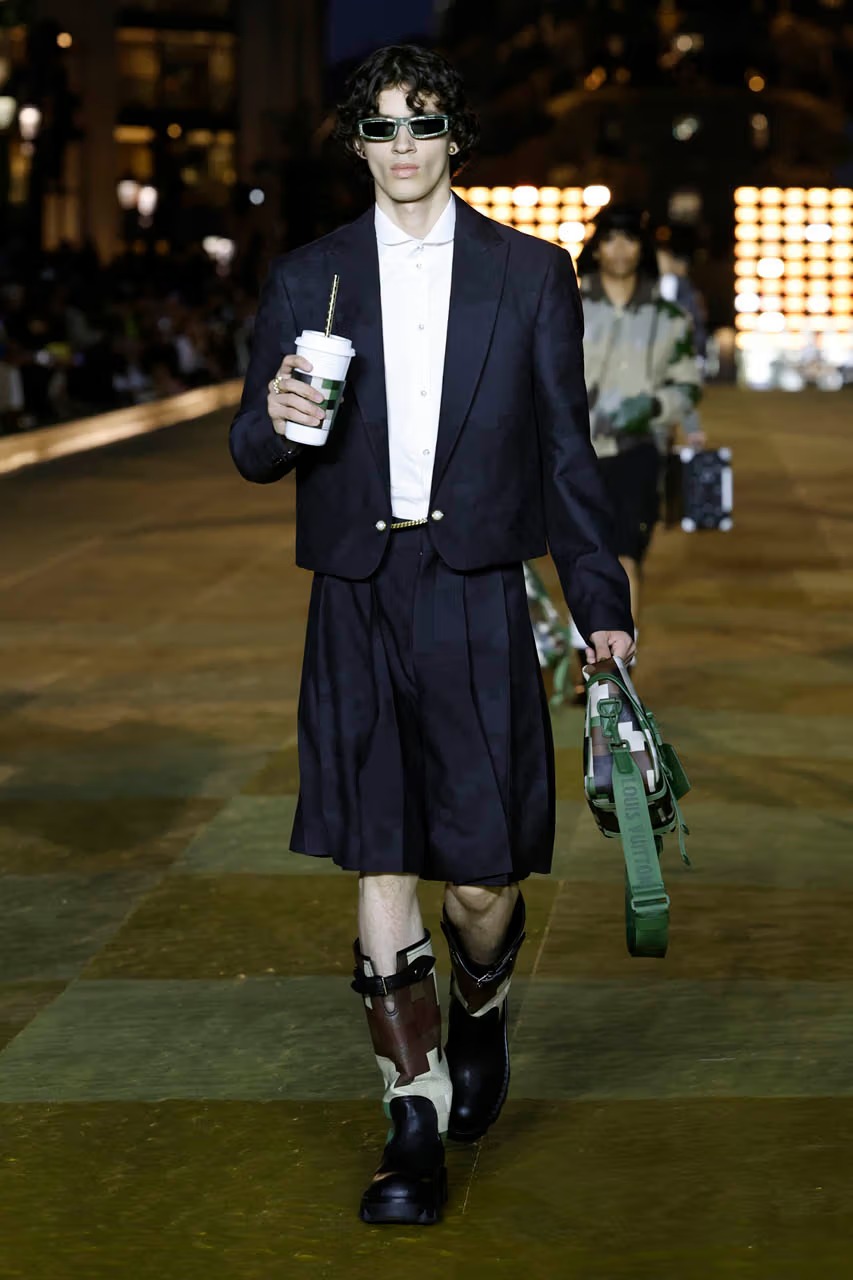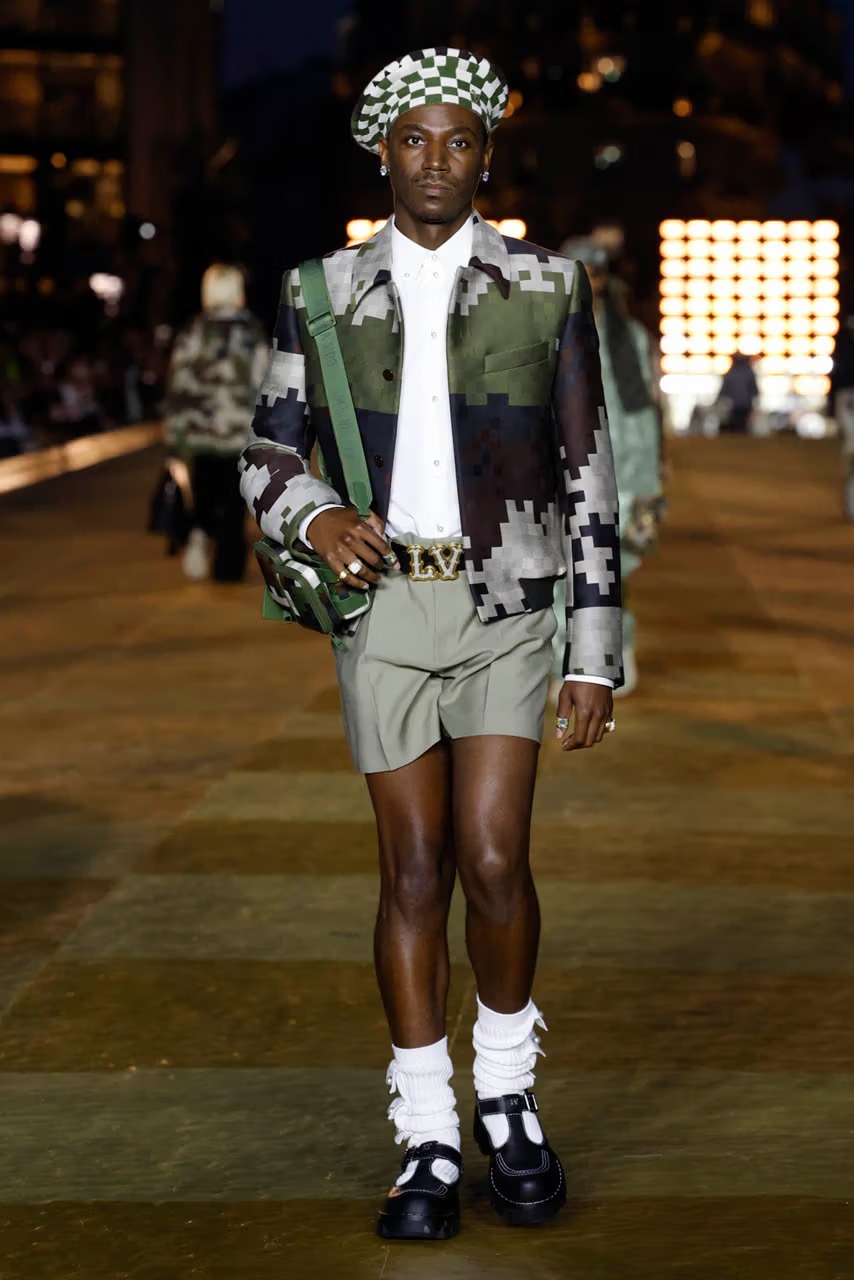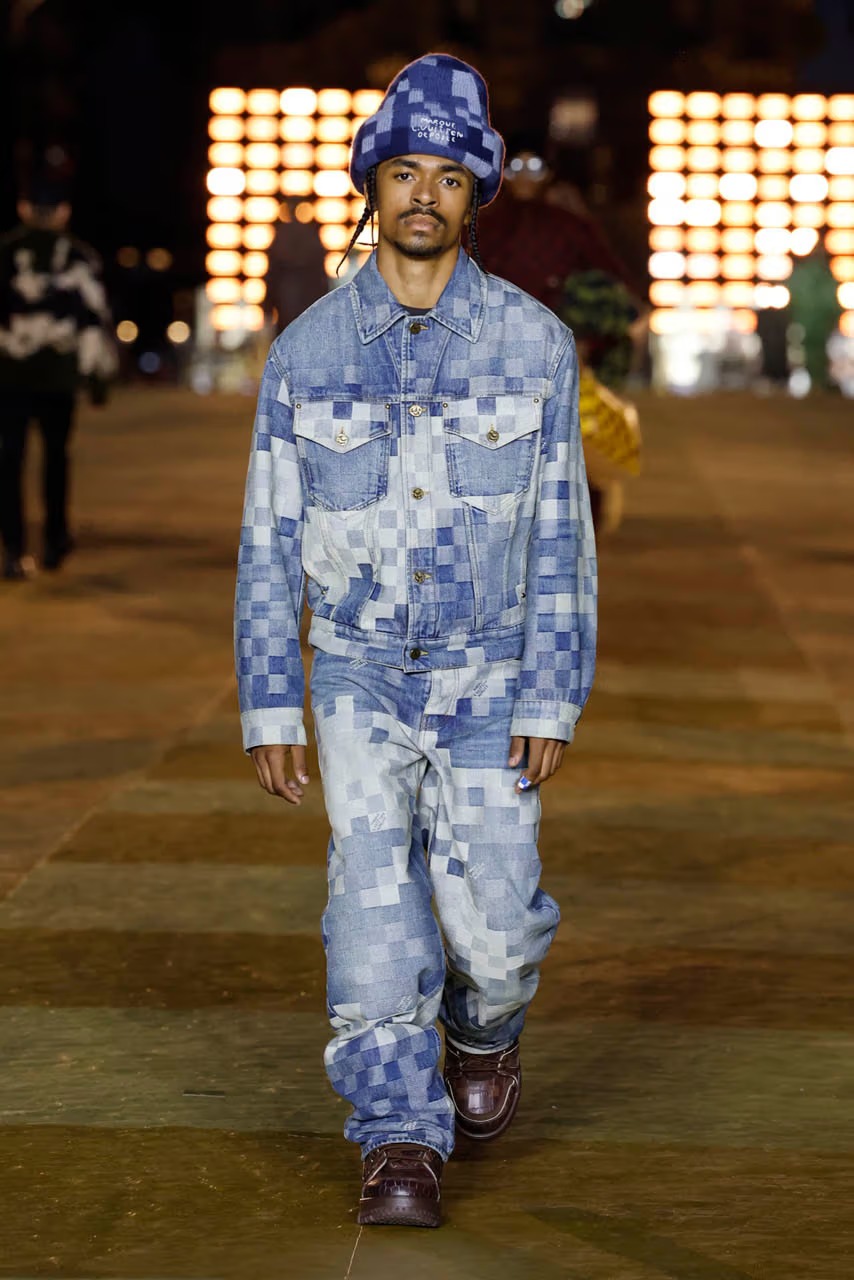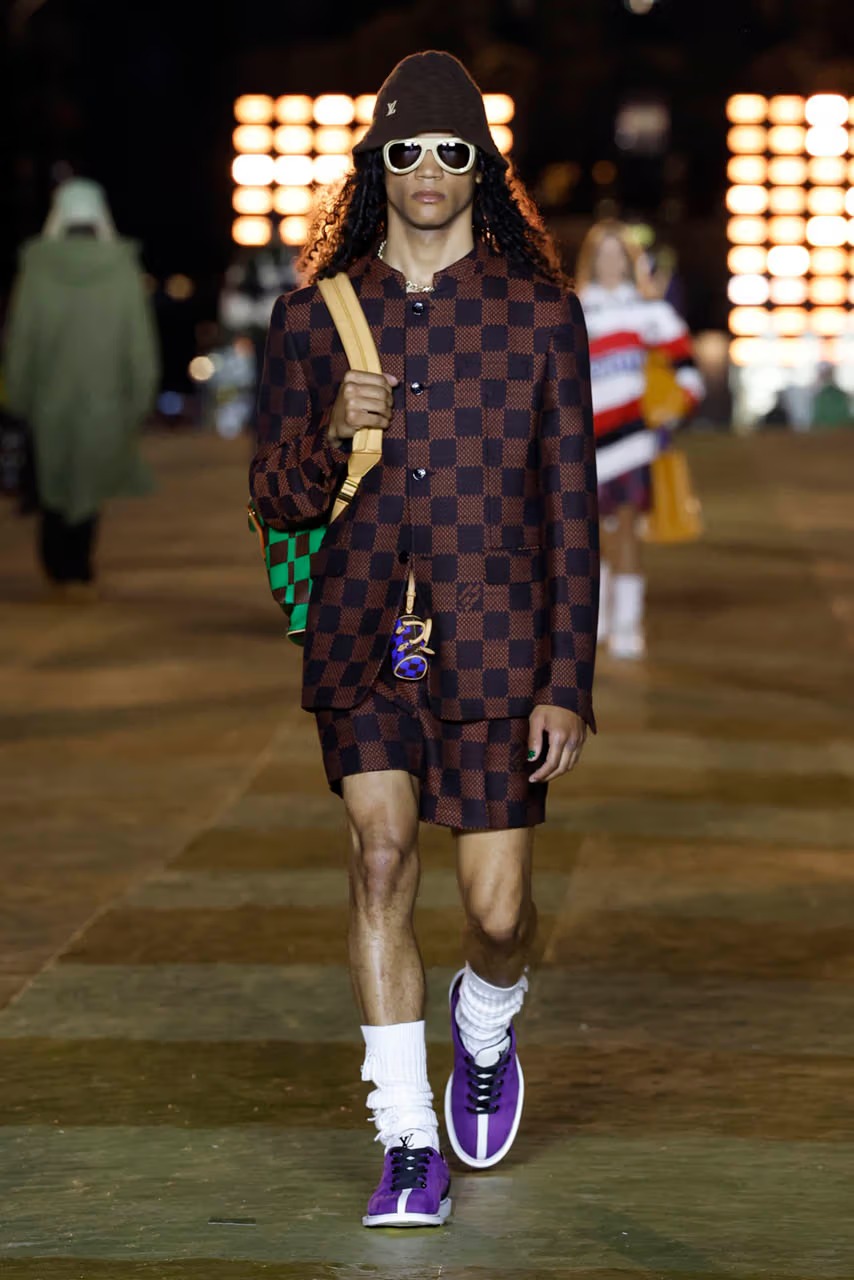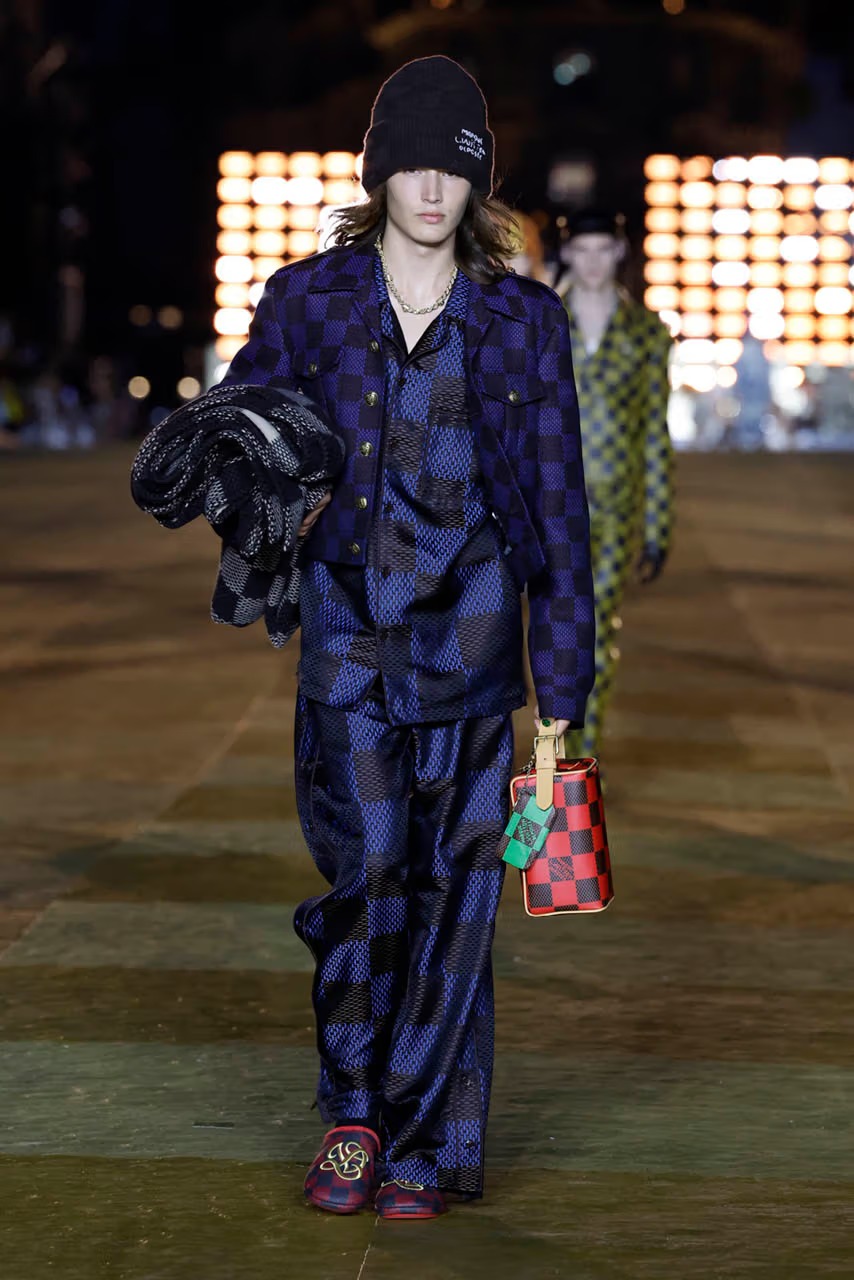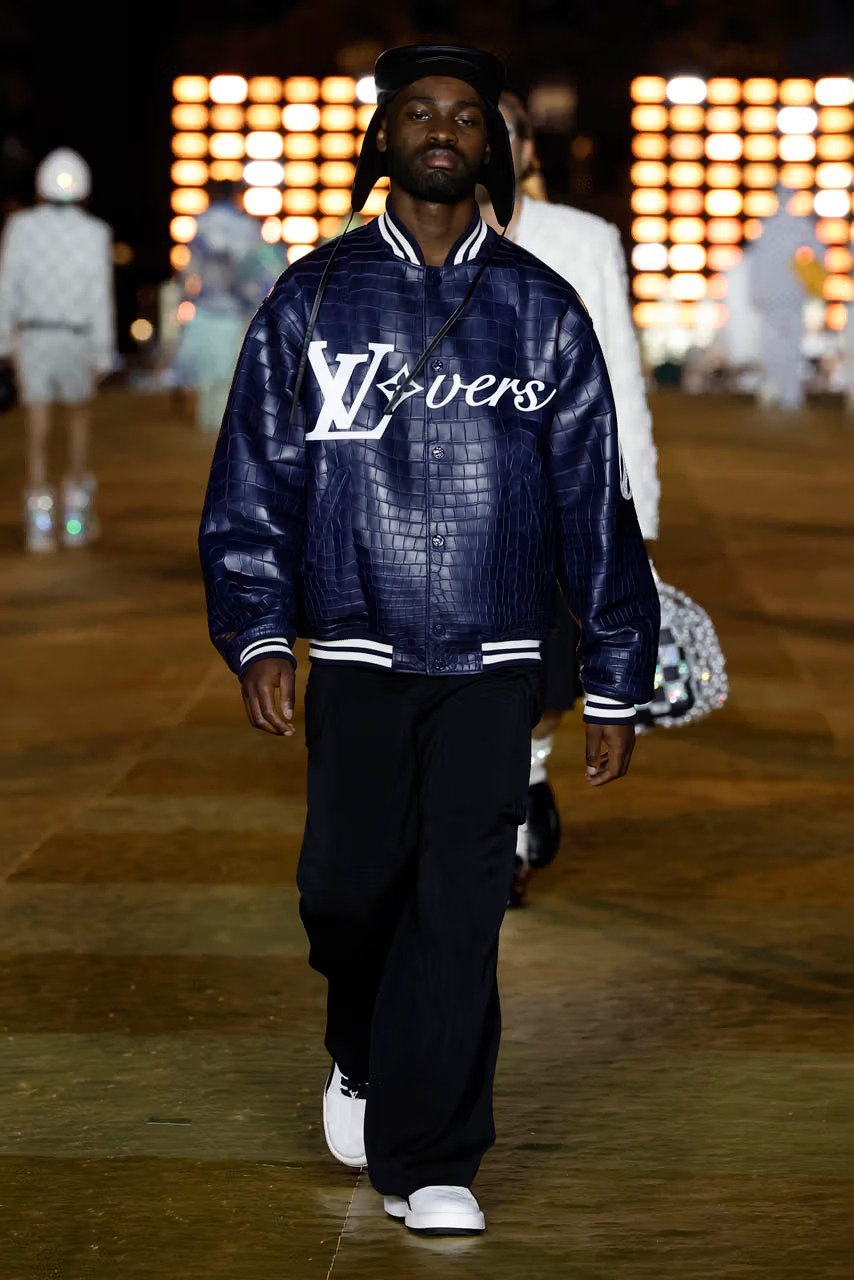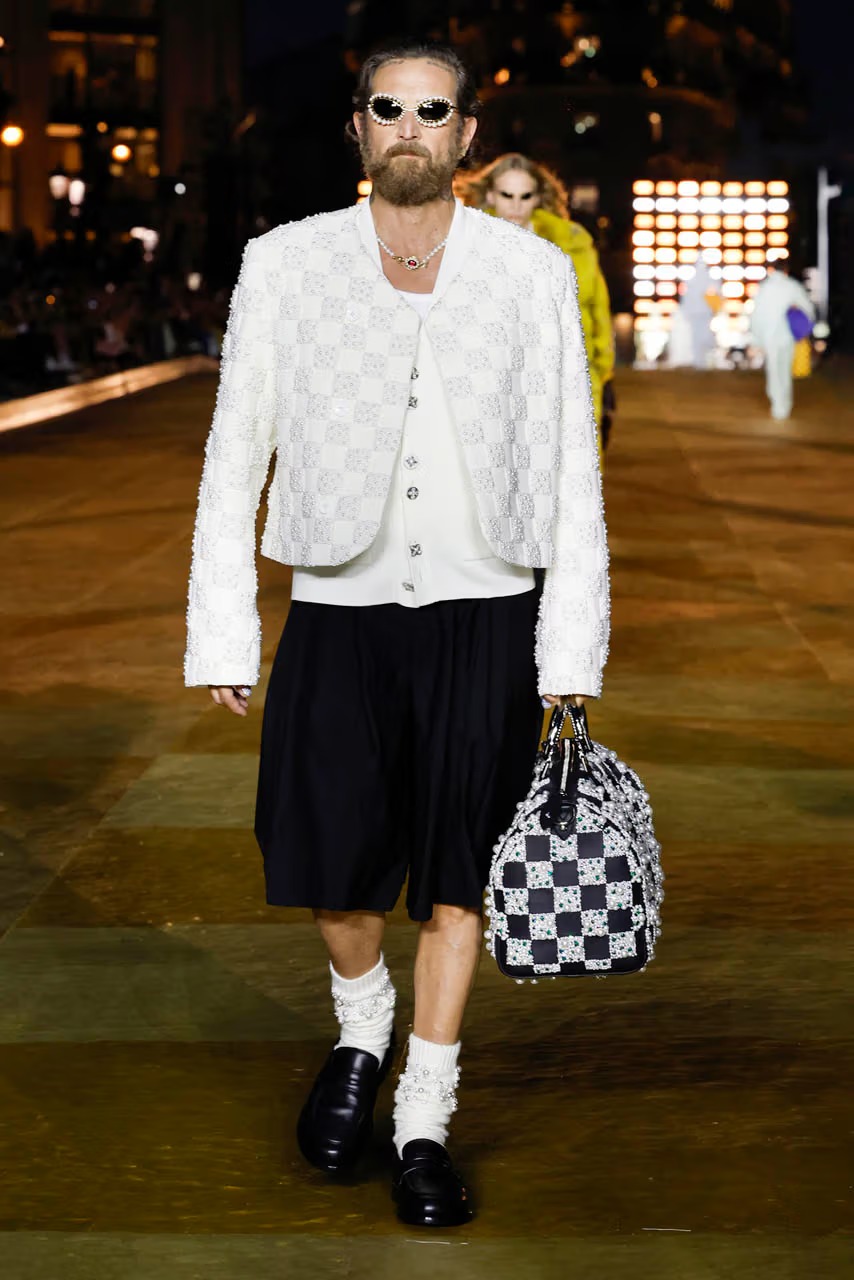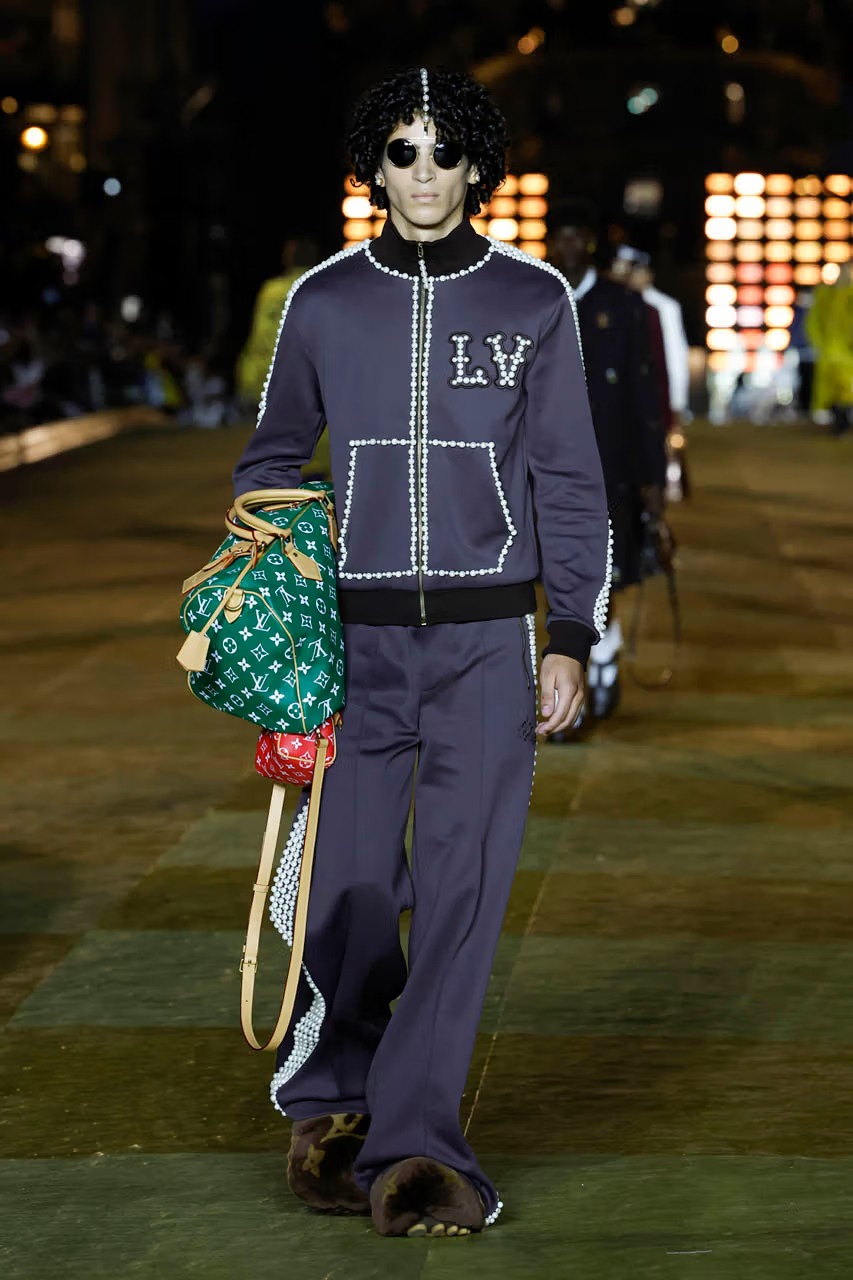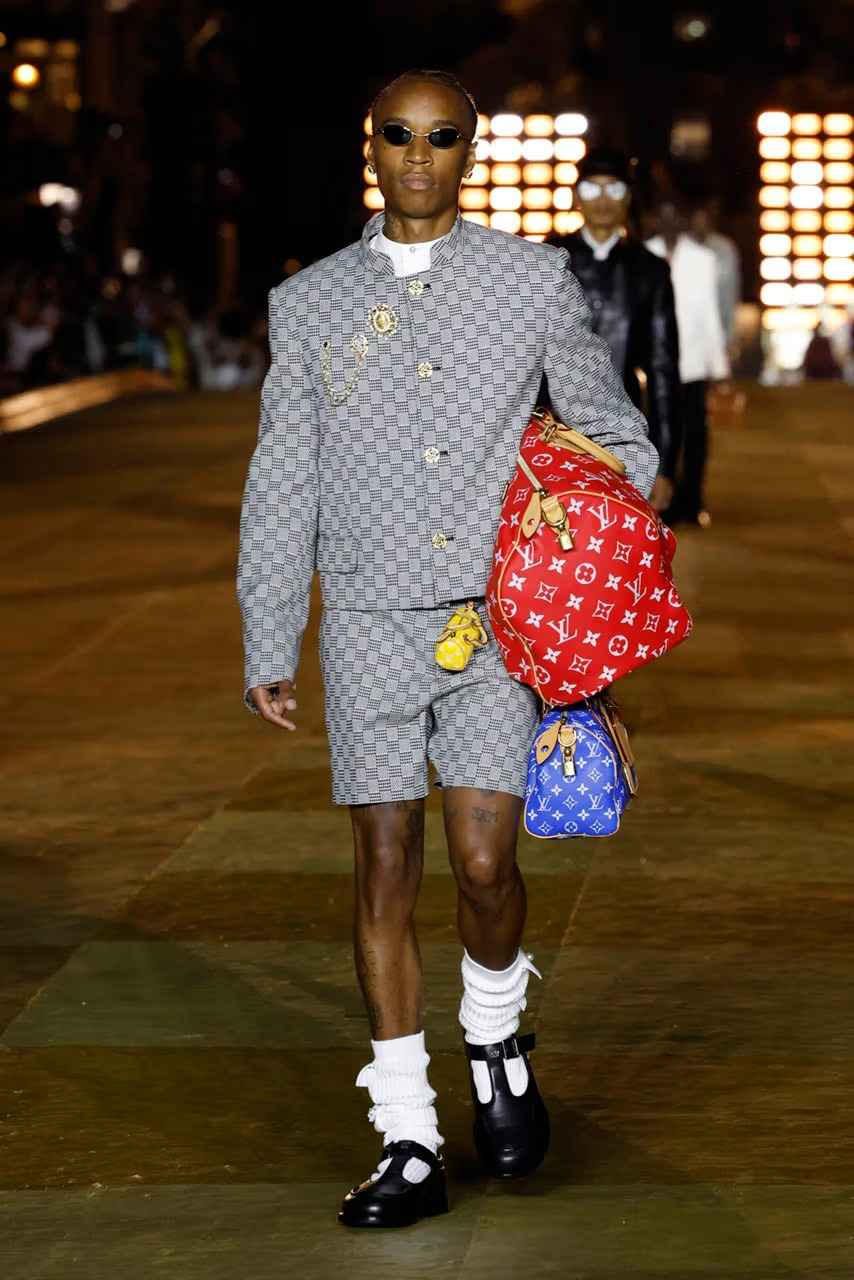 Louis Vuitton opened Fashion Week with an electric debut by its new Men's Creative Director, Pharrell Williams. The global cultural hip-hop multi-hyphenate icon brings his own joyful style to the fashion house, and it delivers in spades.
Using the illuminated Pont Neuf, the oldest standing bridge crossing the river as its stage, the Louis Vuitton runway show opened with Pupil King, a short film by Todd Tourso. With a full orchestra and gospel choir at the end of the runway, models came down the bridge, and it was clear what Pharrell's vision for the brand was: a bold and unabashedly forward cultural celebration.
The collection in the show featured pieces with the new Damoflage pattern that fuses Louis Vuitton's Damier checkerboard pattern dating back to 1889 with modern camouflage, the brand's signature prints and monograms, LVERS emblem on varsity jackets, tailored suits with matching shorts, military references, jewelry, and sunglasses.
Highlight pieces include the Damoflage pattern on sweeping overcoats, suits, a collarless tapestry jacket, structured cases, and trunks, oversized Speedy bags and backpacks, Damier patterned quilted denim jackets, oversized trench coats, and leather moto jackets, embroidered designs from American artist Henry Taylor seen on tailoring, denim and accessories, Varsity jackets with Pont Neuf prints and crystal detailing, and new iterations of The Speedy Bag in new red, yellow and green colorways.
The show closed with the Voices of Fire gospel choir singing, 'Joy! Joy! Joy!' and Pharrell running down the runway to applause from the audience in head-to-toe Damoflage with his entire design team.
Check out the photos from the show, and visit the Louis Vuitton website for more information on the new Men's Creative Director who succeeded Virgil Abloh, who passed away in 2021.