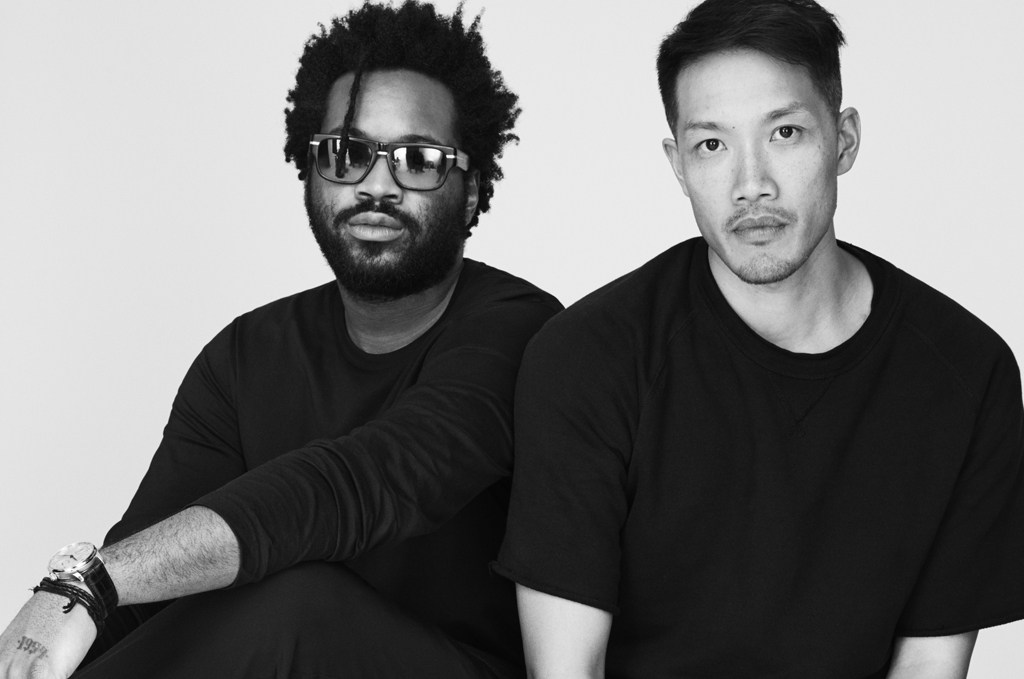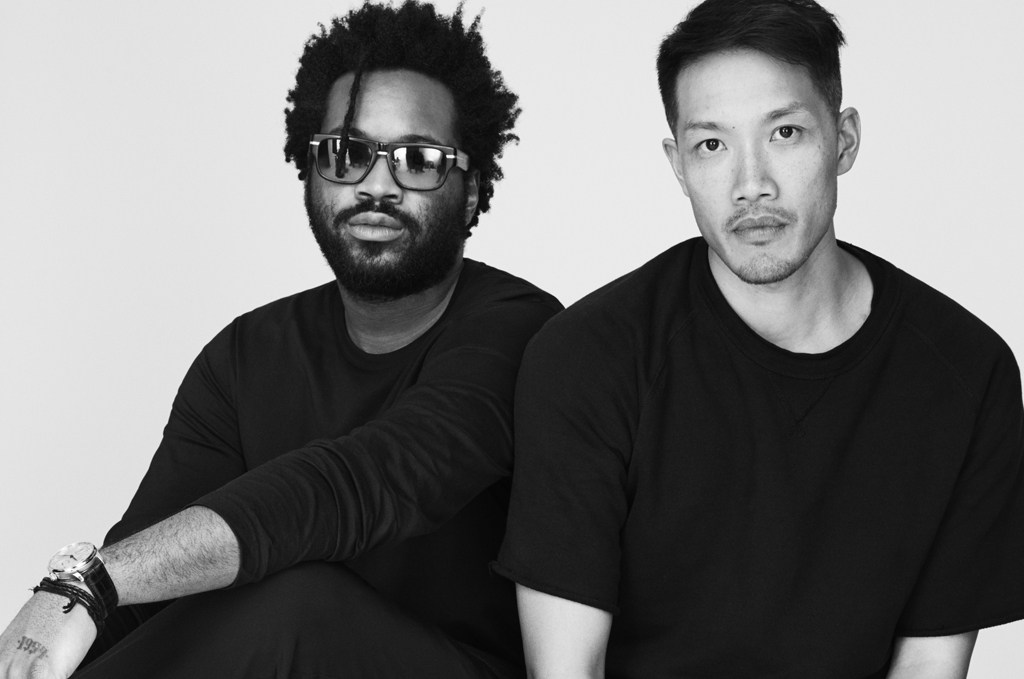 To mark the launch of their Public School capsule collection, the sartorial-minded gents at MR PORTER spoke with the founders of the cutting-edge label, Dao-Yi Chow and Maxwell Osborne. The longtime friends, designers and, as of a few weeks ago, the creative directors of DKNY talked about their style, their attitude and what they hope to accomplish with every piece of clothing they design.
Chow and Osborne both said that Public School encapsulates a vision they have of what great design should be. They have a set of unwritten rules they try to follow with each design, one of which is that a little goes a long way.
"Be it great trousers, or a great knit, we try not to overdo it," Chow said.
The pair also clarified what the term streetwear means to them, which they admit is often mistaken for meaning the style comes directly from the streets. "When we say we fuse fashion and street, that's more the idea that the word 'street' is interchangeable with the action of the people," Chow said. Public School's designs, he added, are designed so people can look great while getting to where they need to go.
The final bit of advice Chow and Osborne espoused is that, in New York, there are no fashion rules. That sense of freedom and creativity makes the city vibrant.
To read the full interview with Chow and Osborne and to get a peek at the Public School capsule collection, head on over to MR PORTER.