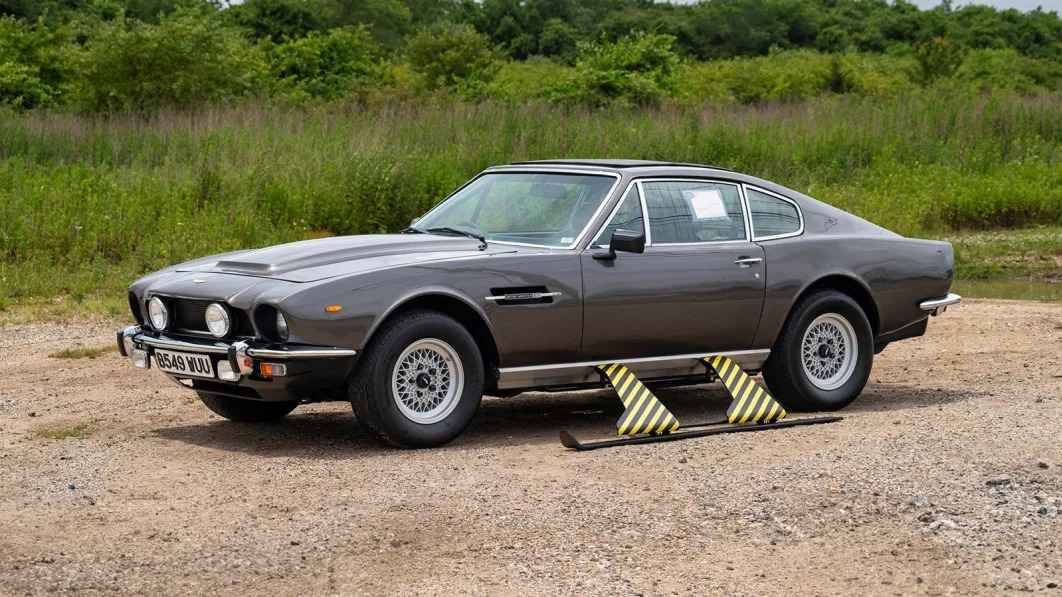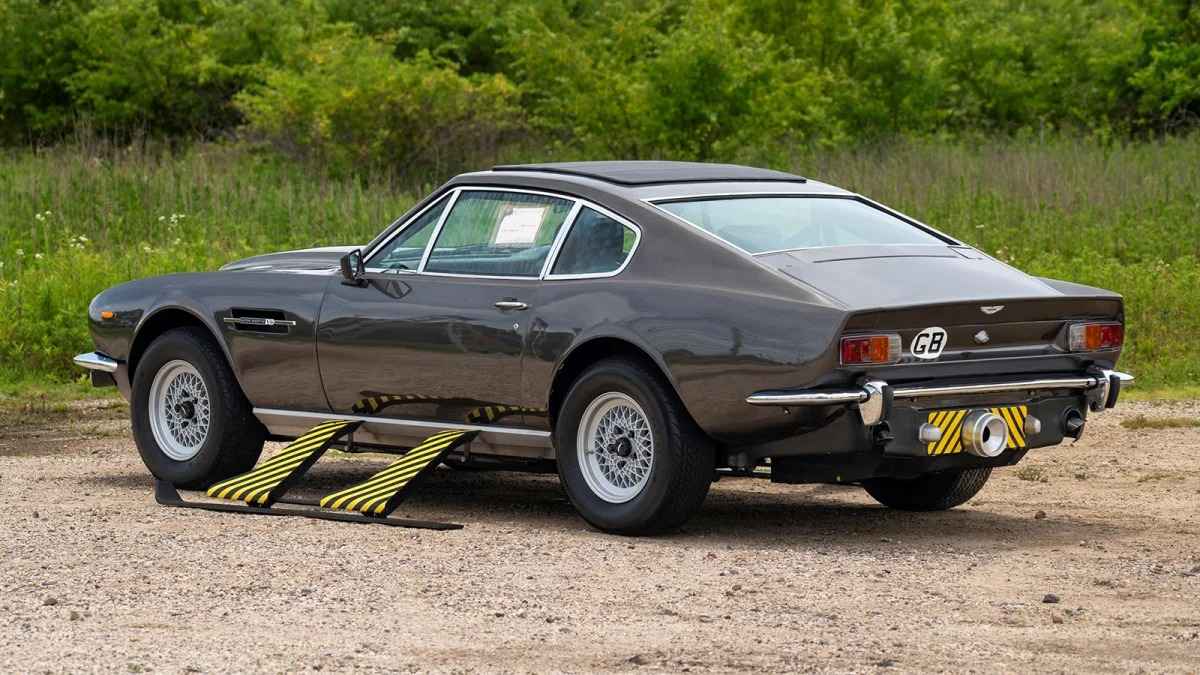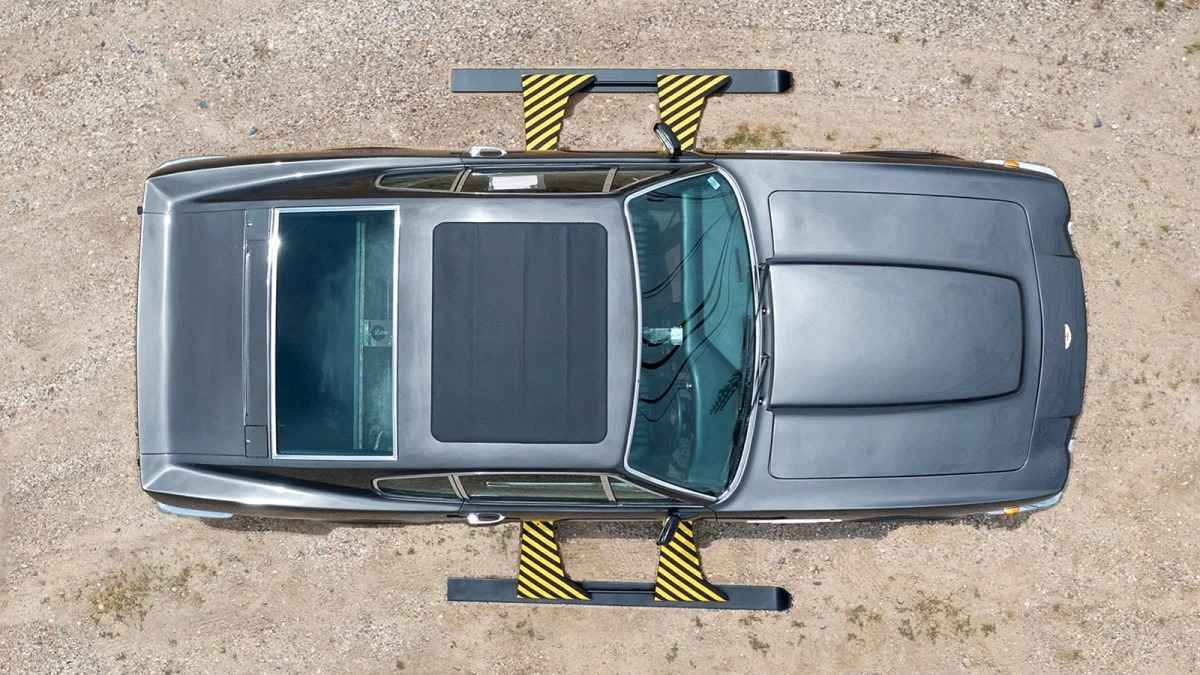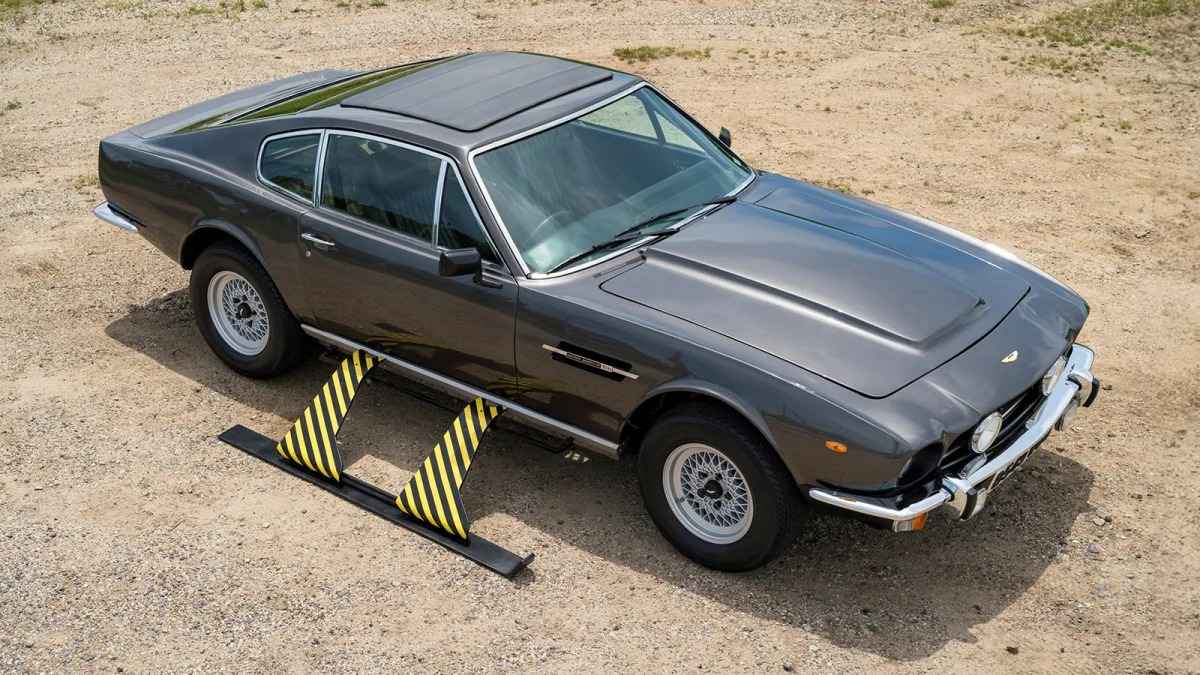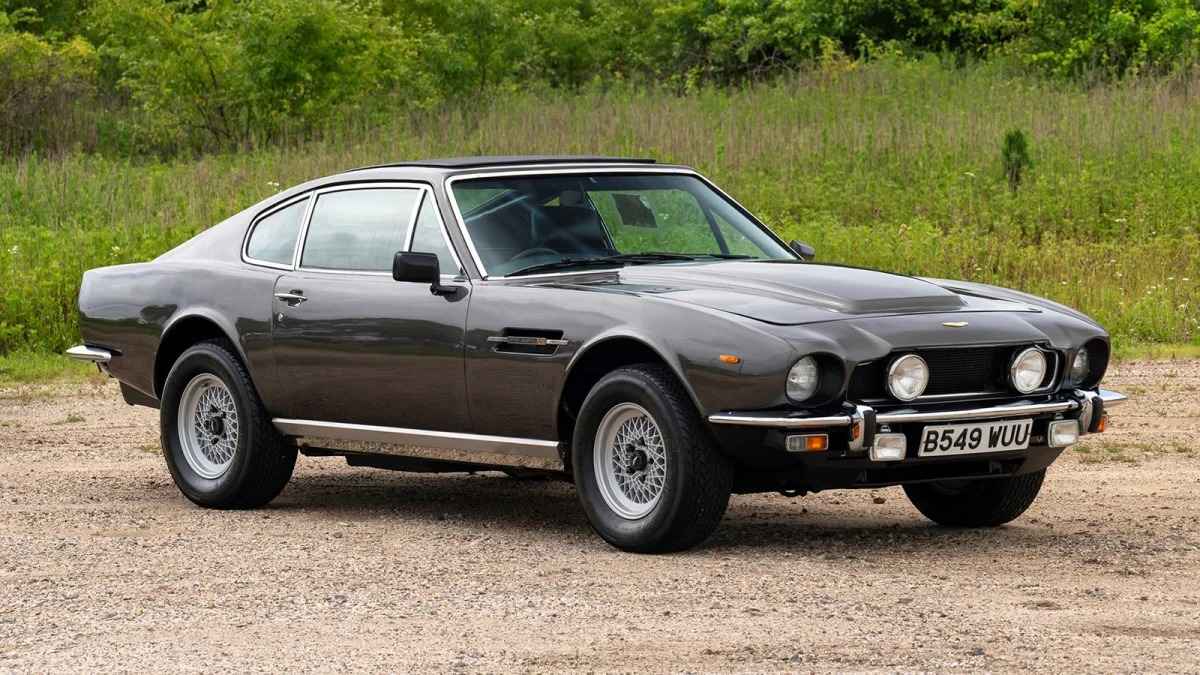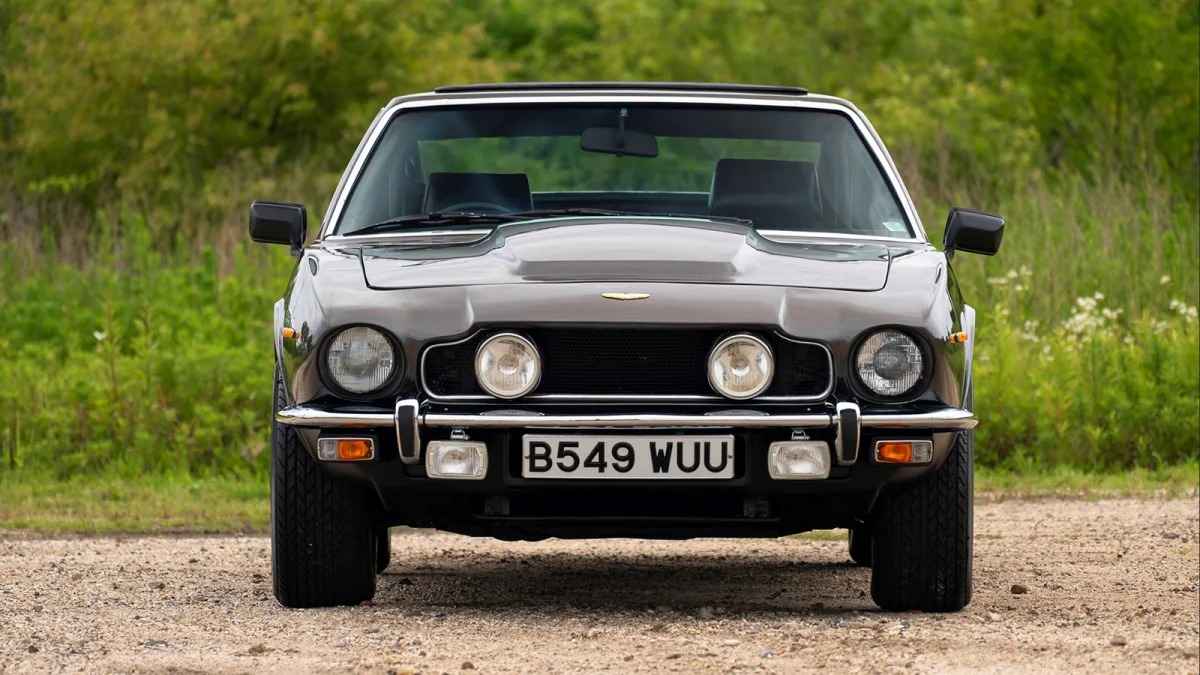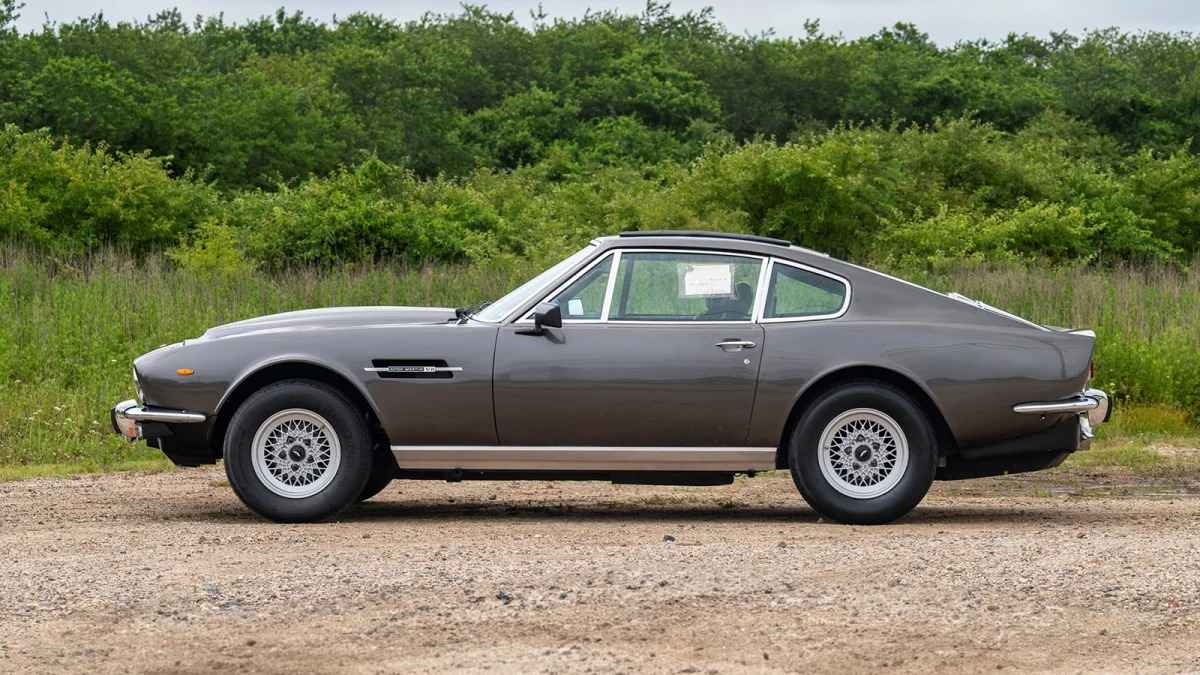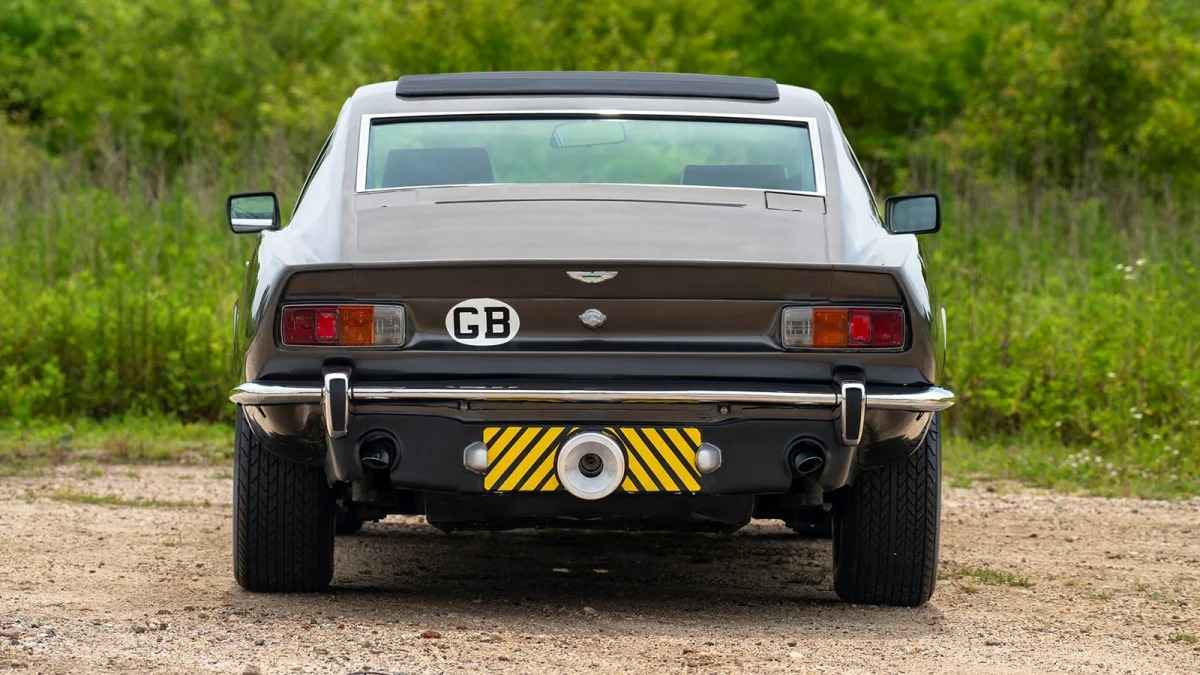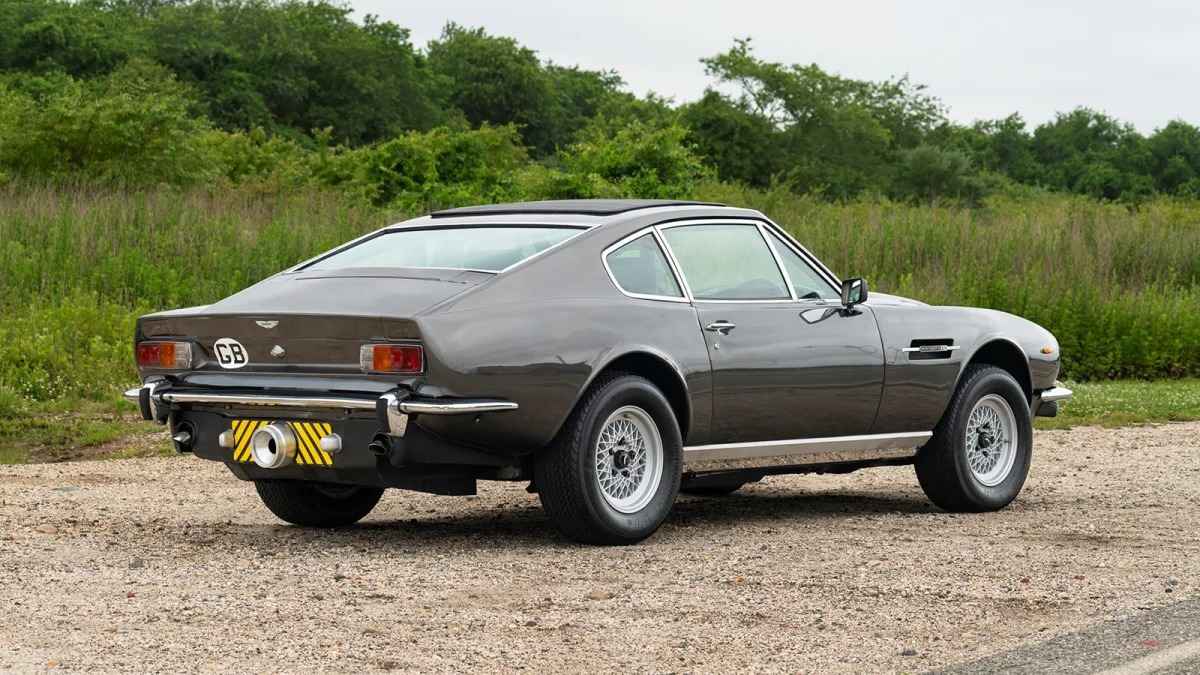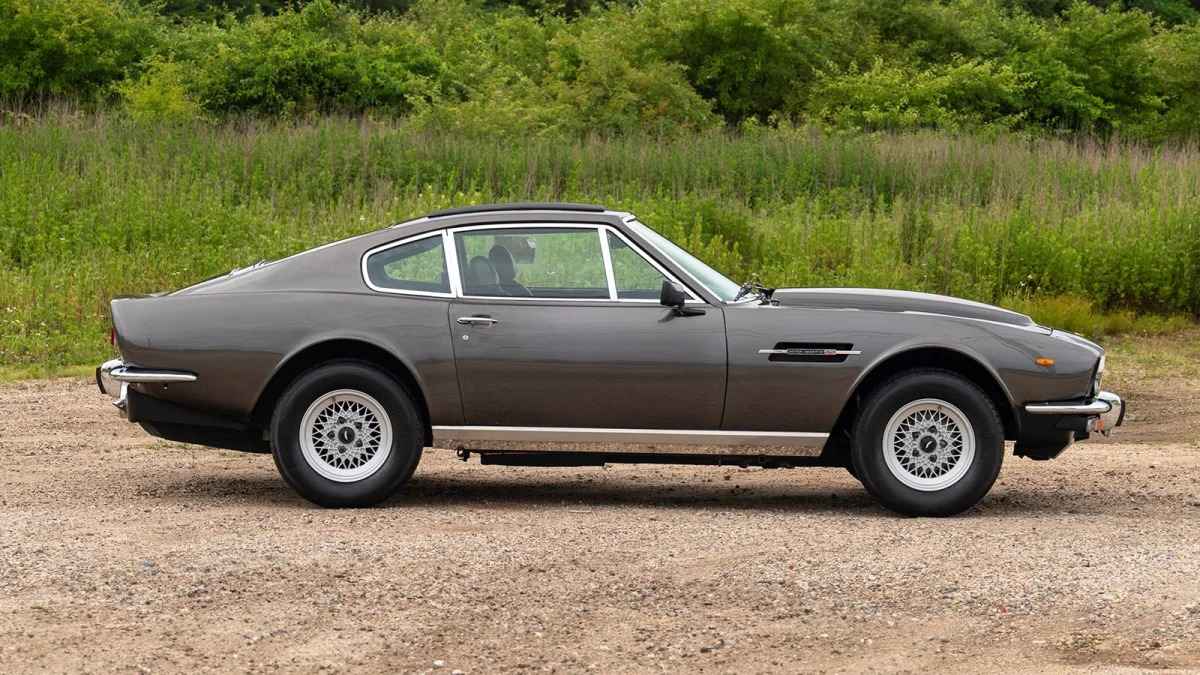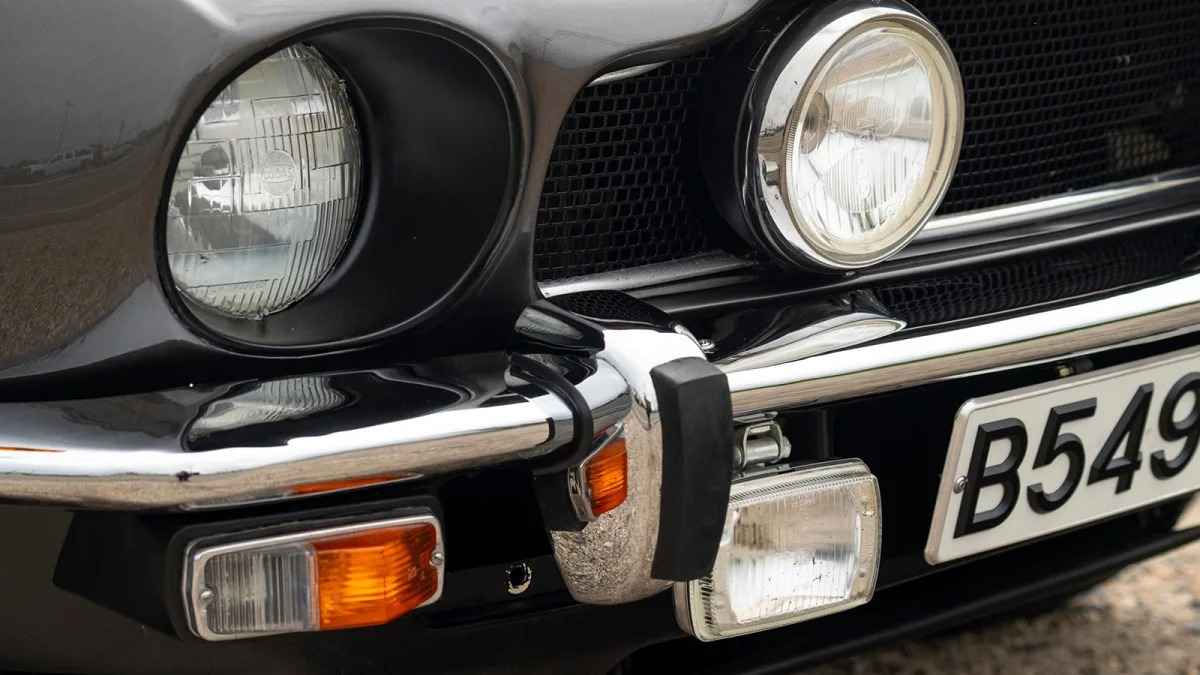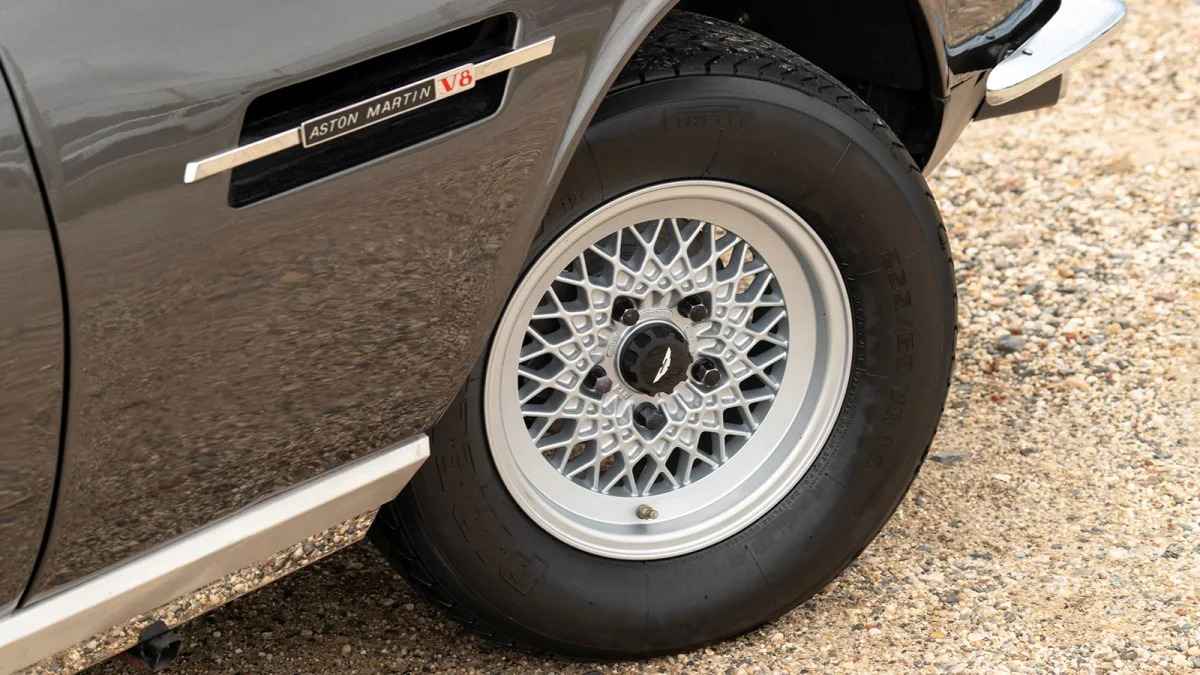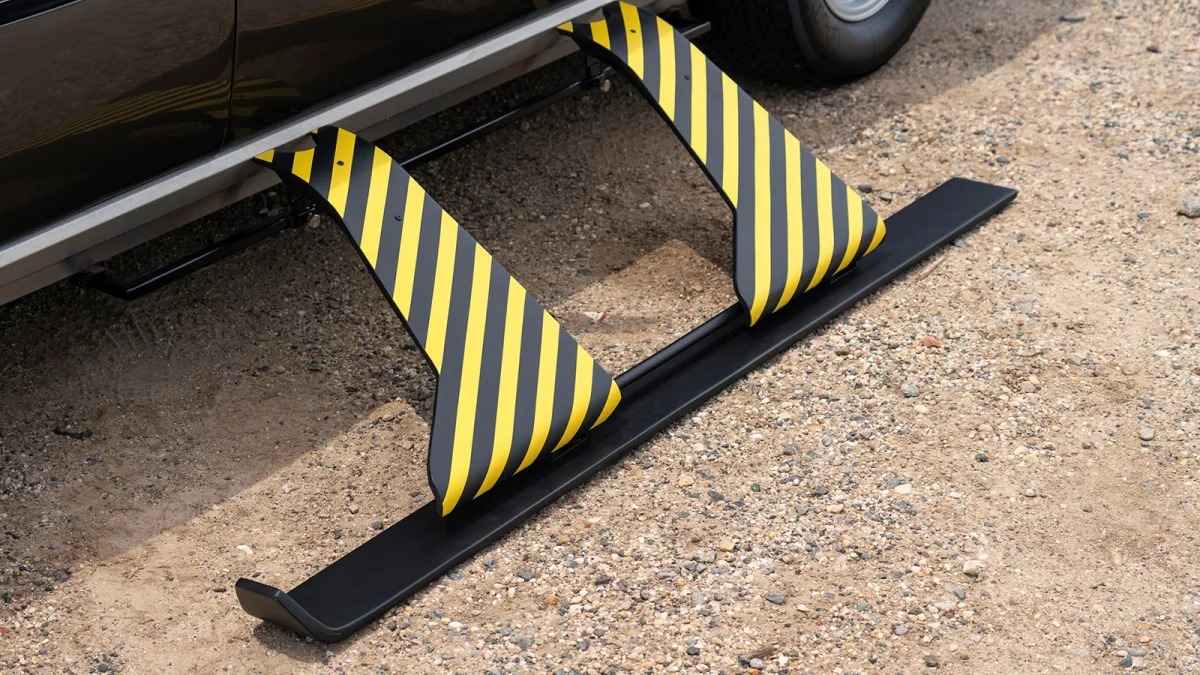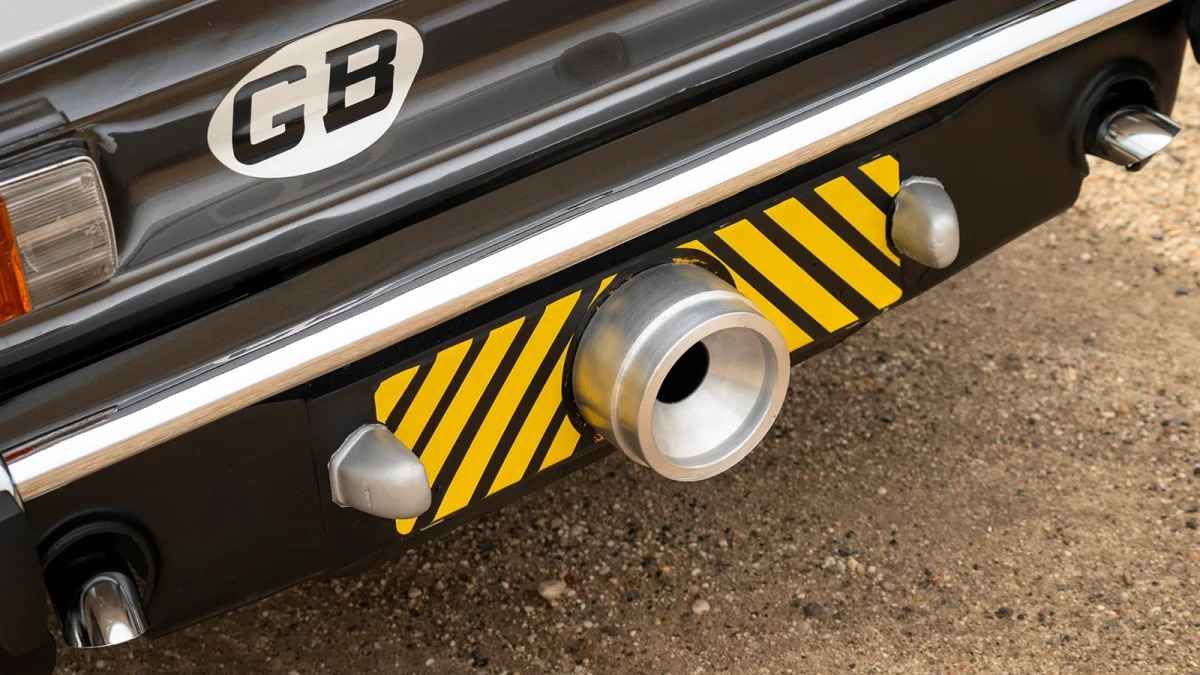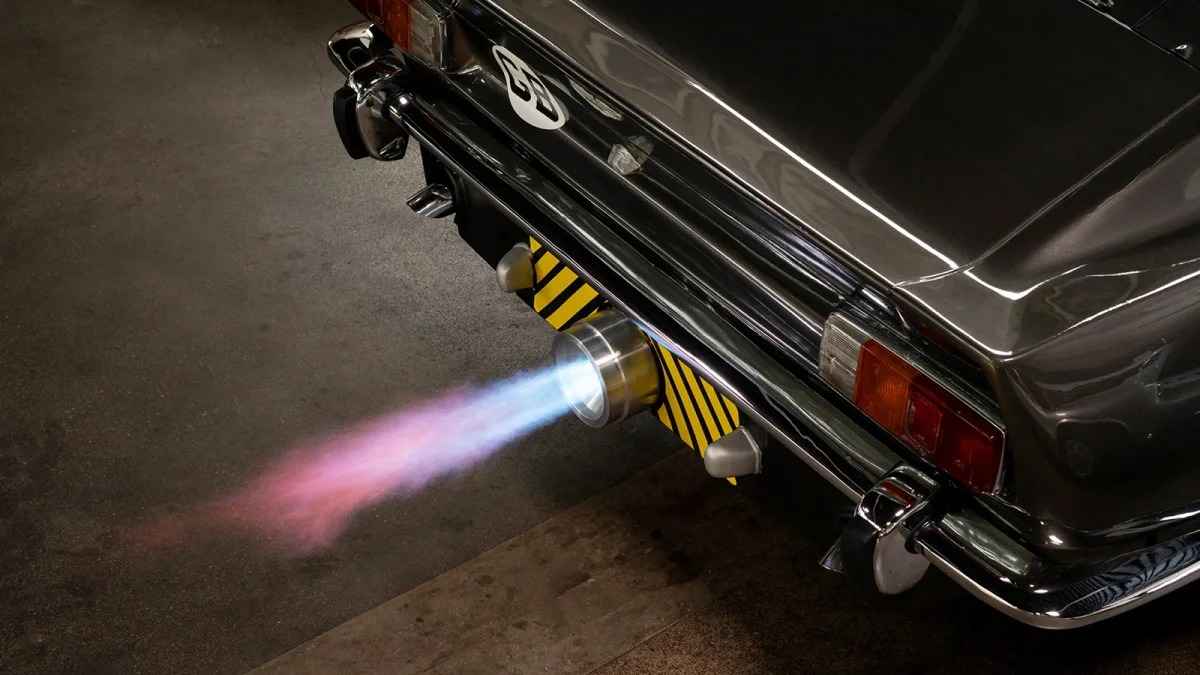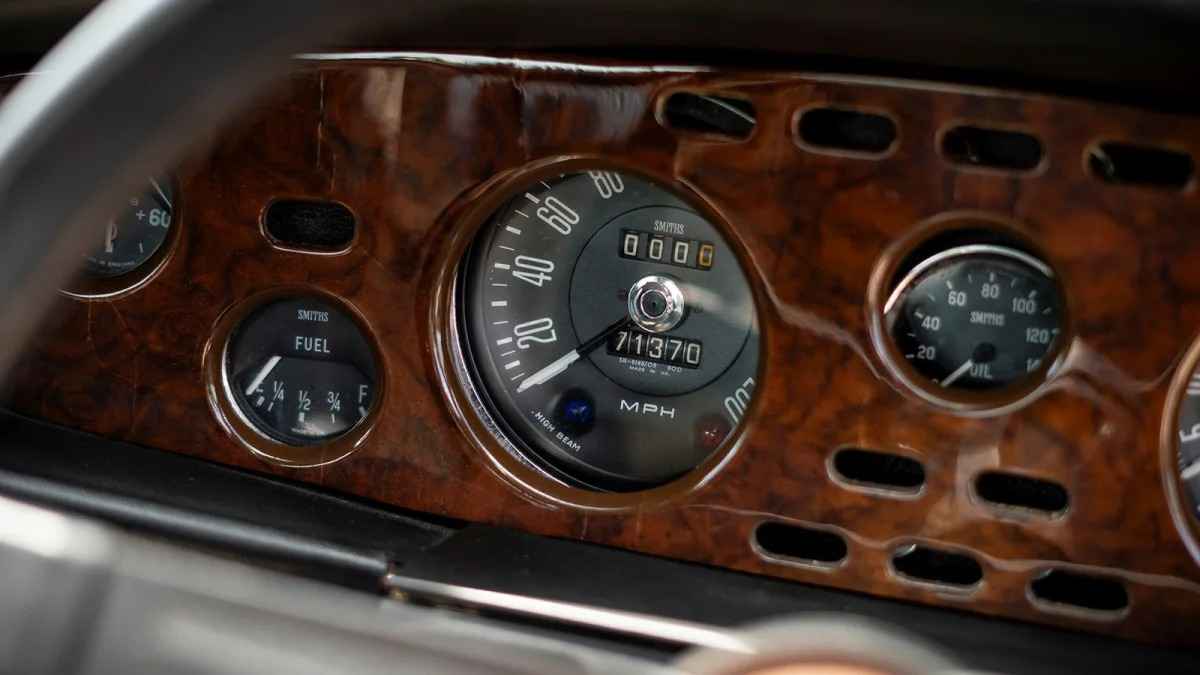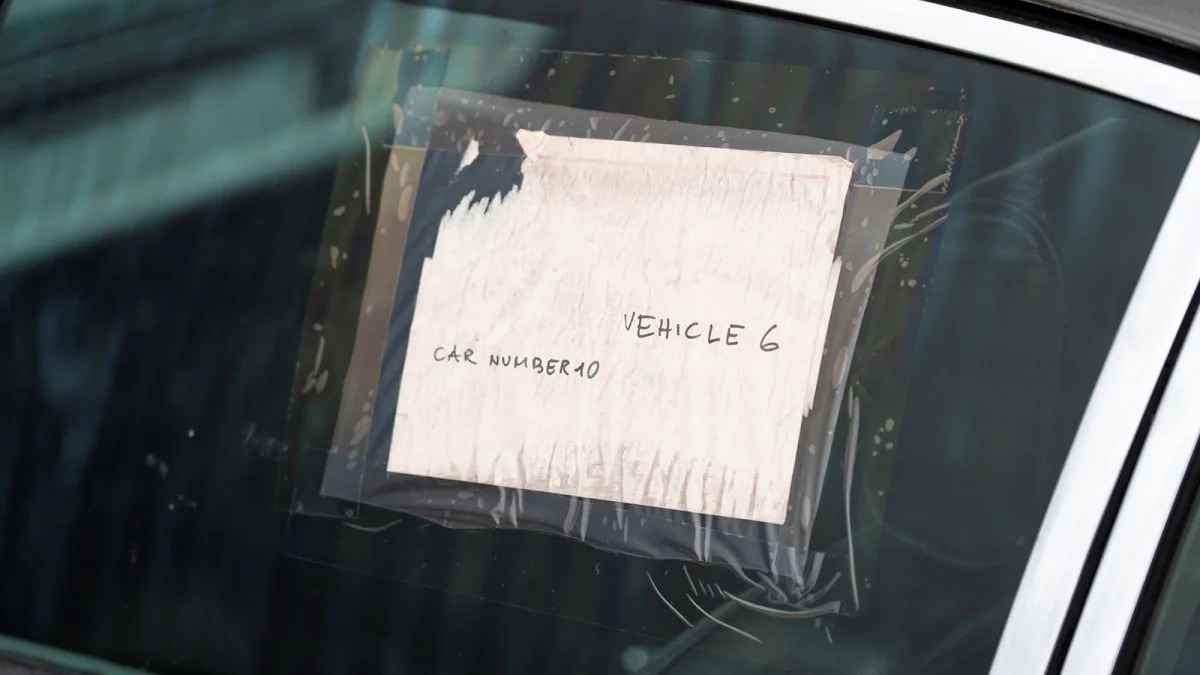 A 1973 Aston Martin V8 saloon from the 15th James Bond film, 1987's The Living Daylights, will be auctioned off by RM Sotheby's on August 18. The genuine James Bond Aston Martin, with chassis number V8/10596/R, comes complete with Q gadgets used for the film.
Four real Aston Martins and seven prop fiberglass shells are known to have been used in the filming of The Living Daylights. The 1973 Aston Martin V8 going up for auction, internally known at EON Productions as Car Number 10, is one of those four road cars.
This hand-built Aston Martin V8 model, completed by Aston Martin on October 27, 1973, was made to look like the Cumberland Grey V8 Saloon sunroof coupe seen in the film because Aston Martin could not supply EON Productions with new cars for filming. The production team purchased several Aston Martin V8s on the second-hand market and modified them to look like a new V8 Saloon for filming.
Modifications to the car included an updated rear bodywork in fiberglass, a carburetor-specification hood, updated wheels, a new color combination, a simulated sunroof added to the roof to match the other cars for continuity purposes, a simulated rocket booster on the rear, removable skis were attached to the sills of the car, thick steel skid plates underneath, and a roll cage for stunt safety because the car was needed for a stunt that has it going downhill and into a snowbank at the end of a chase scene, the engine and transmission were removed to make the car lighter.
Fast forward 35 years, and the current owner of the 1973 Aston Martin V8, wanting the car to be road-worthy, had a carbureted V540 V-8, with Vantage-specification upgrades, along with a proper ZF five-speed manual, reinstalled after the original engine was removed for the movie stunt. Other works done on the car included underside corrosion repair, repainting, and mechanical systems overhauling.
In a concession to movie accuracy, the removable center console with dummy switches for the gadgets and a self-destruct button made by the former owner for display use is still there, along with the dummy rear rocket booster modified to shoot real flames and the easily installable outrigger skis from the Q Branch.
RM Sotheby's Monterey auction will offer the 1973 Aston Martin V8 on Friday, August 18th, which is estimated to cost around $1,400,000 to $1,800,000. For more details about the auction, register a bid, or check out the other available lots, check out the RM Sotheby's website.