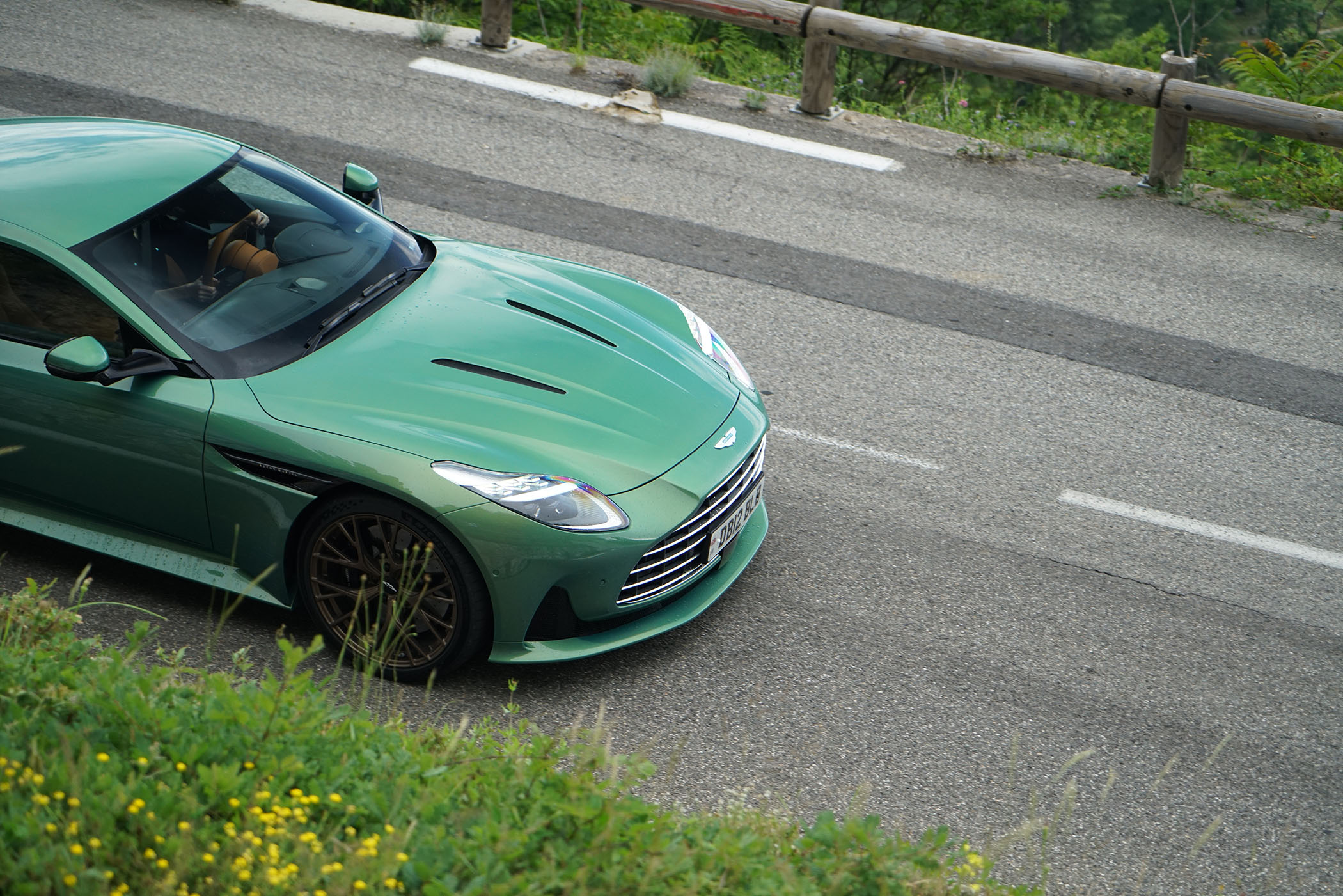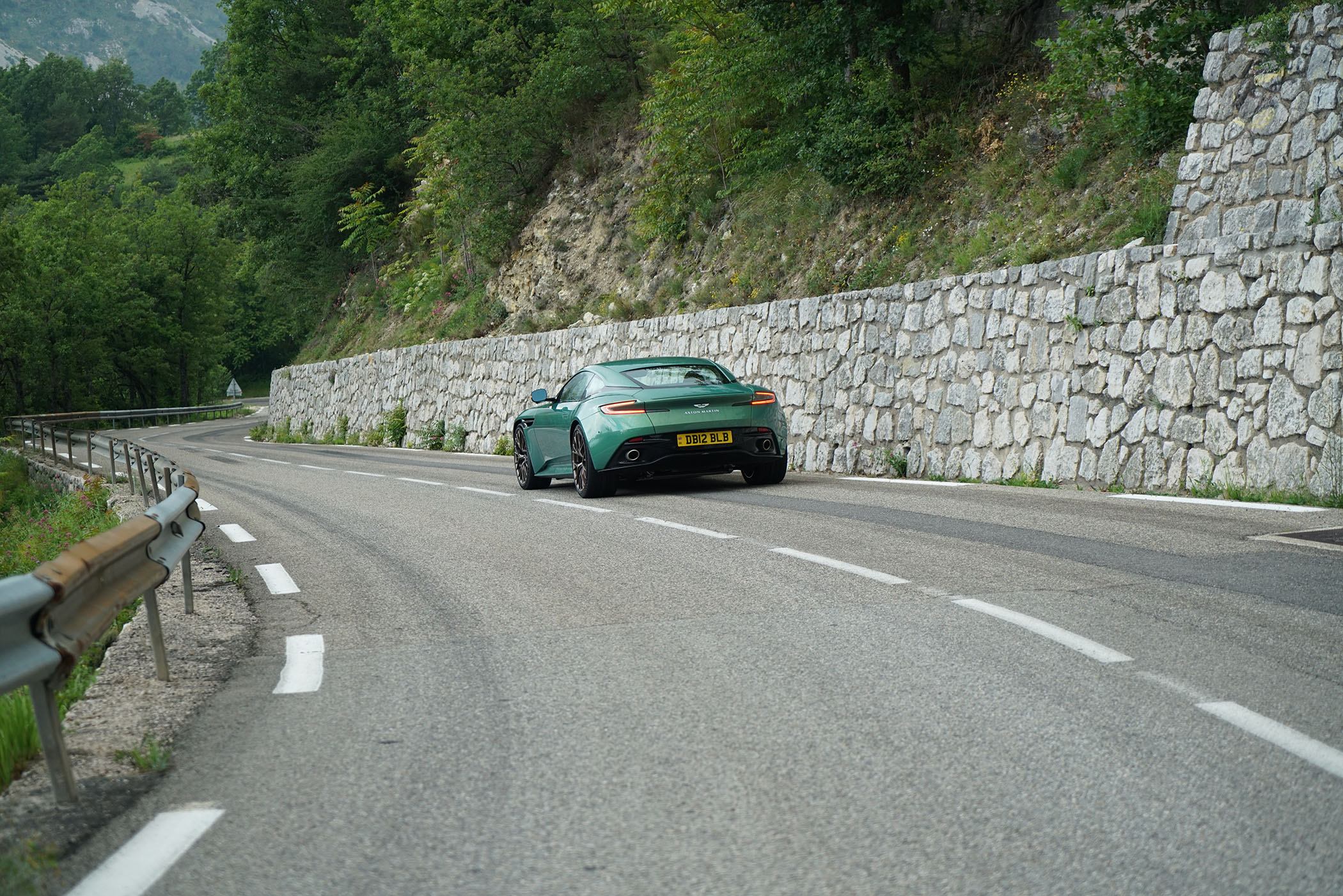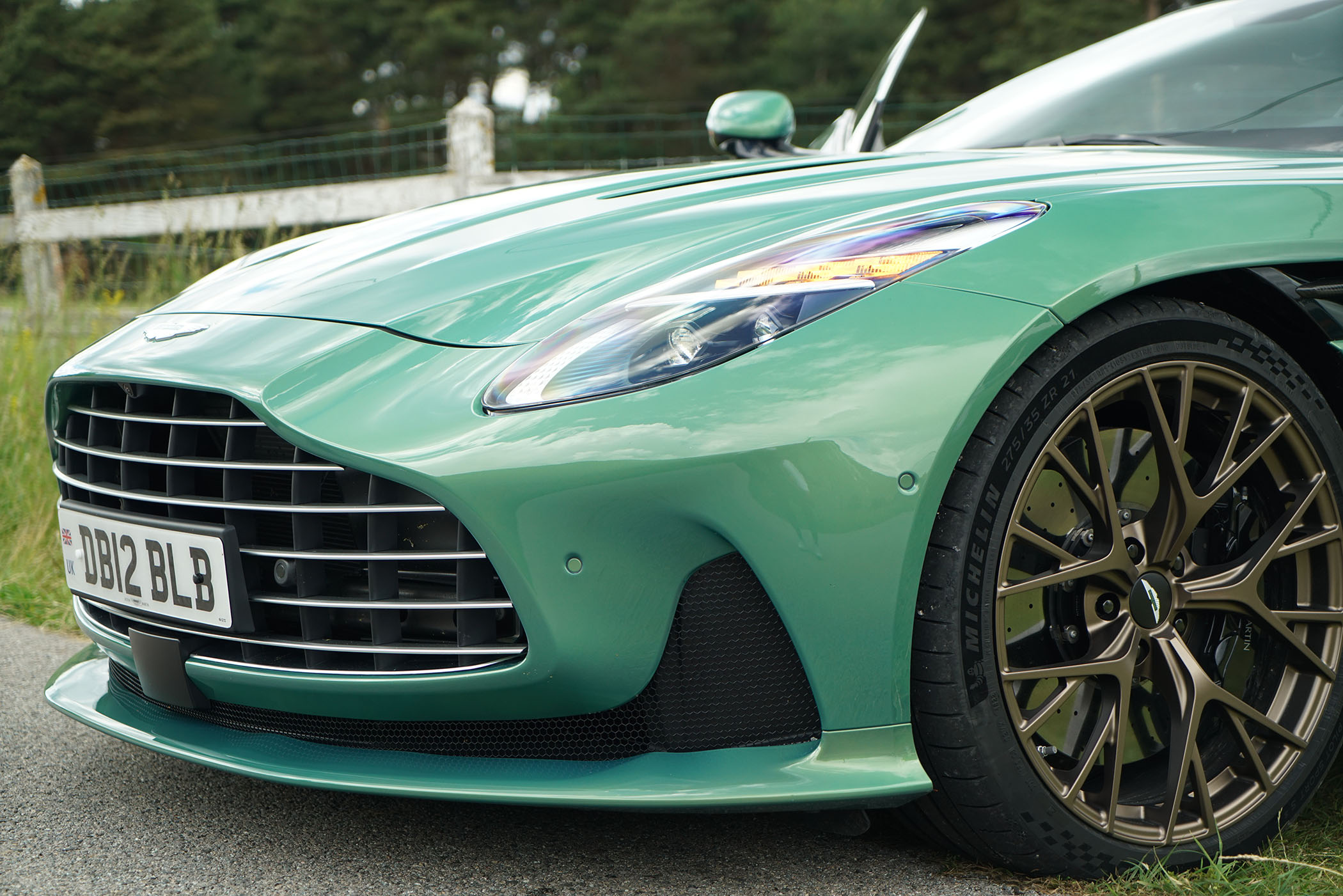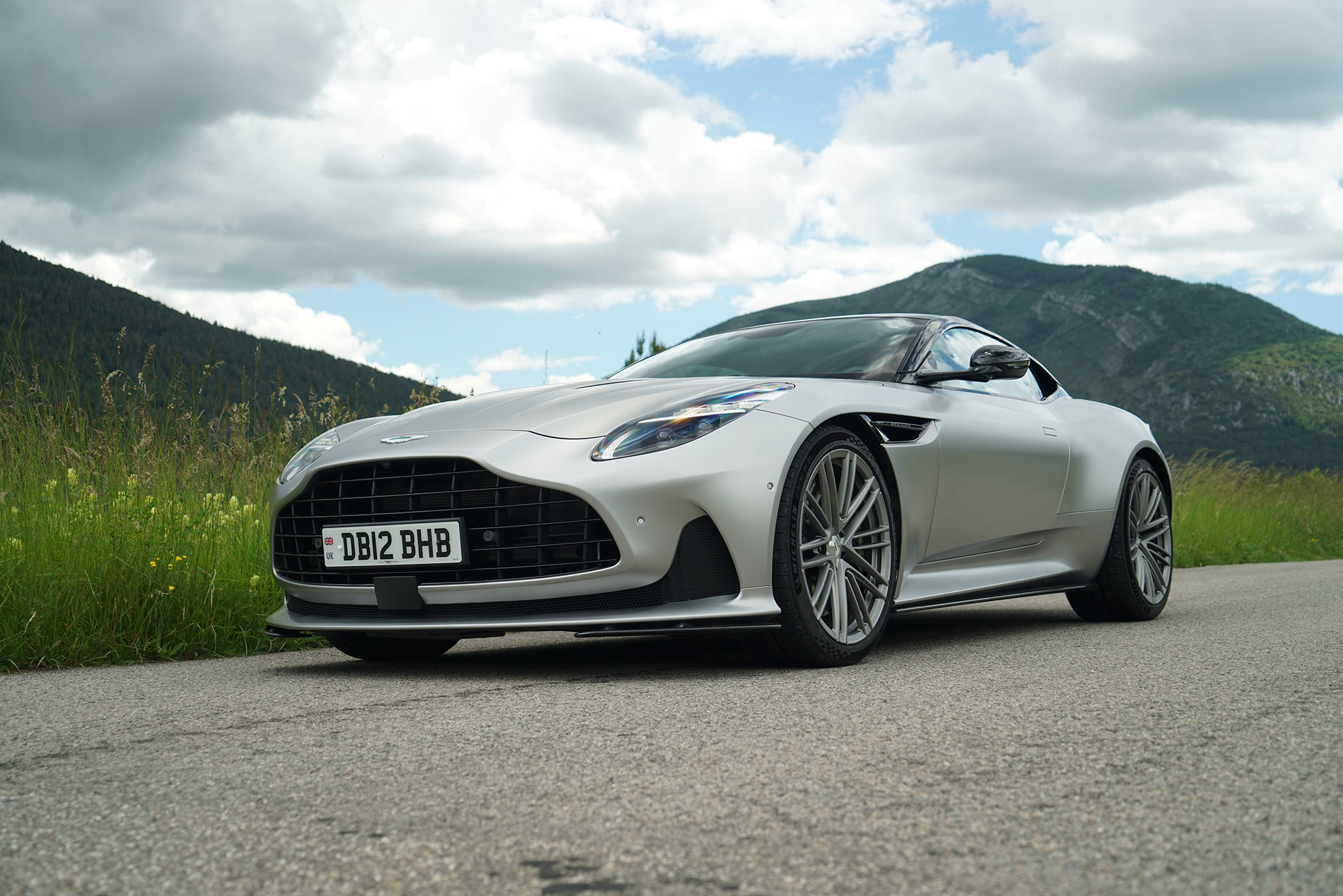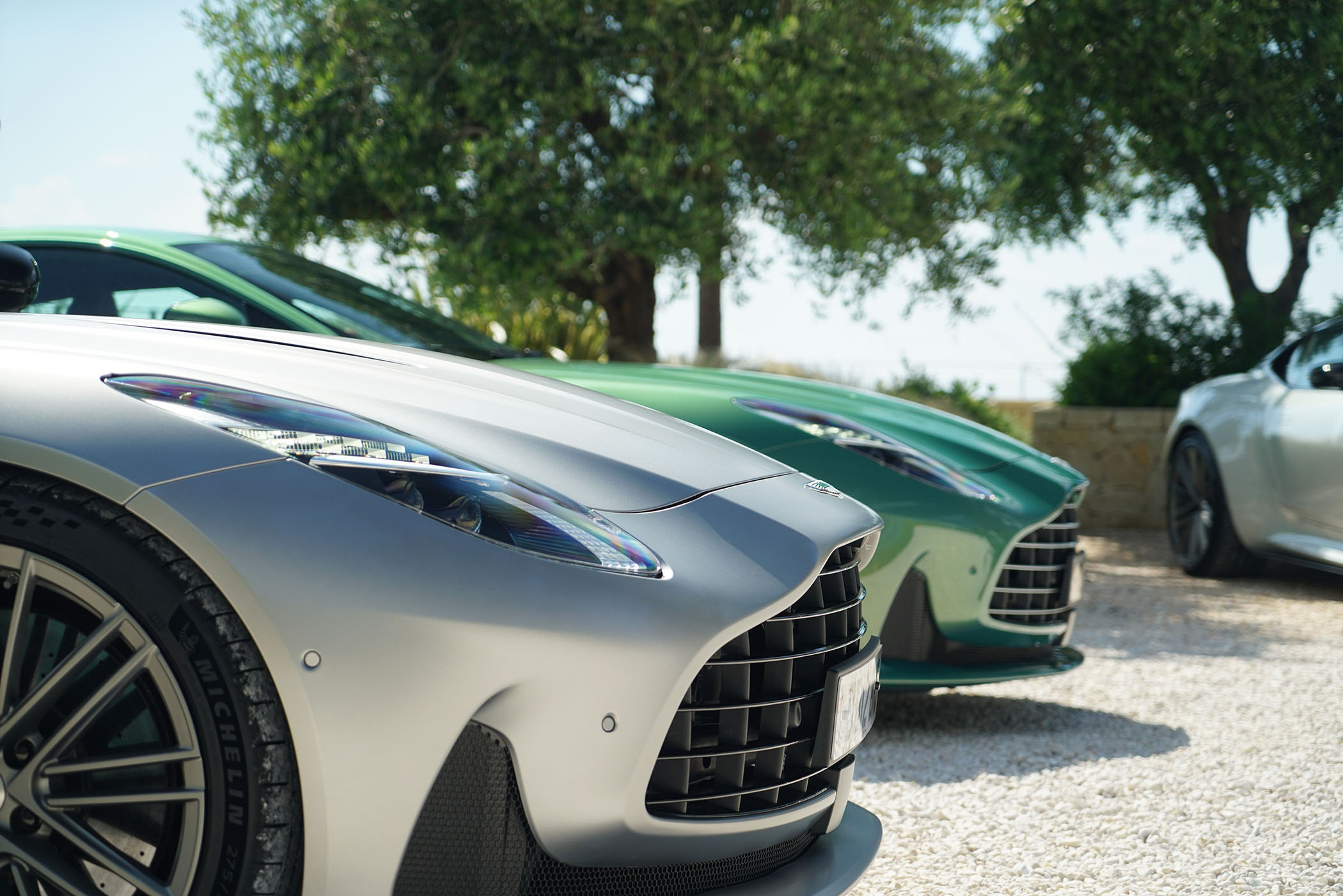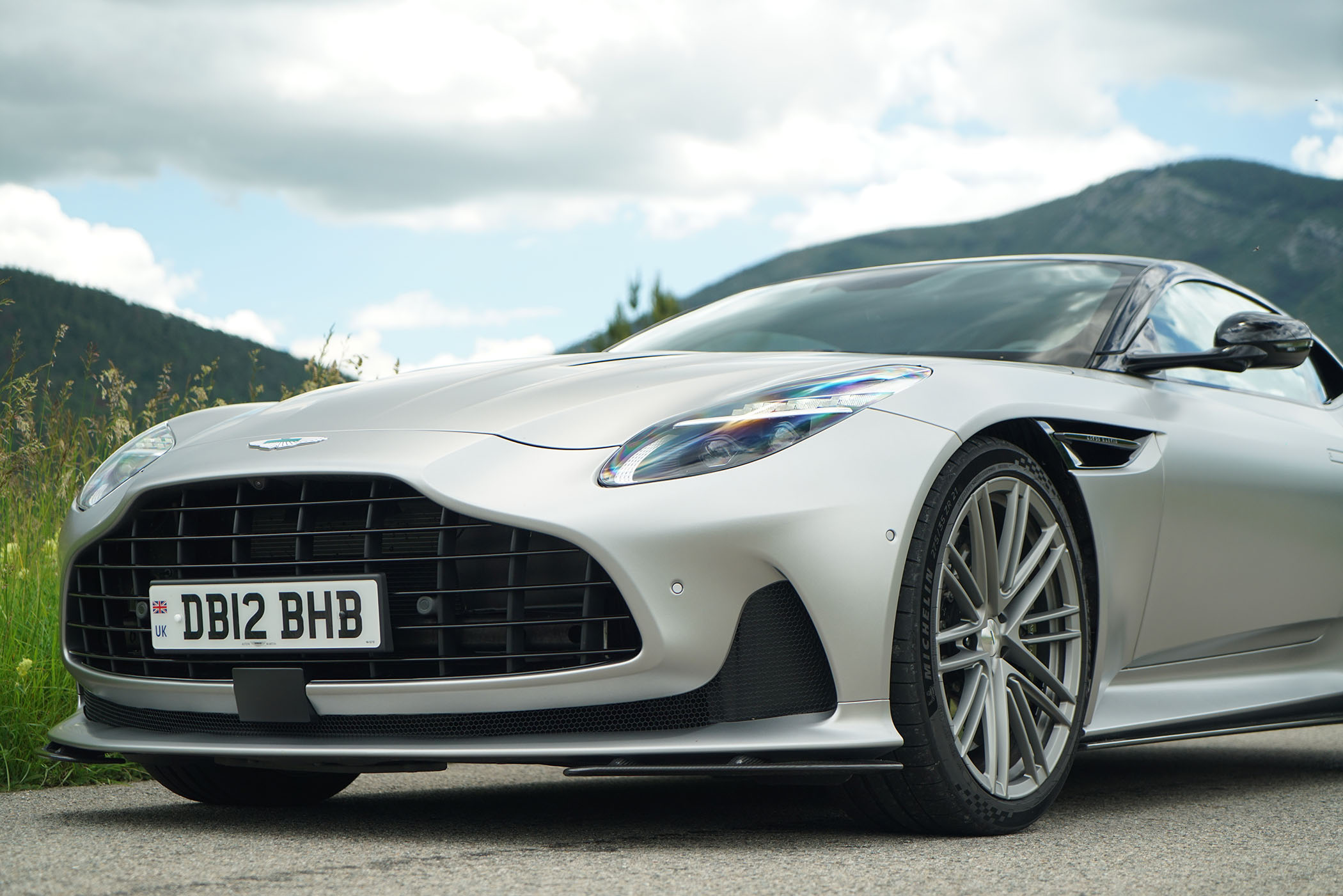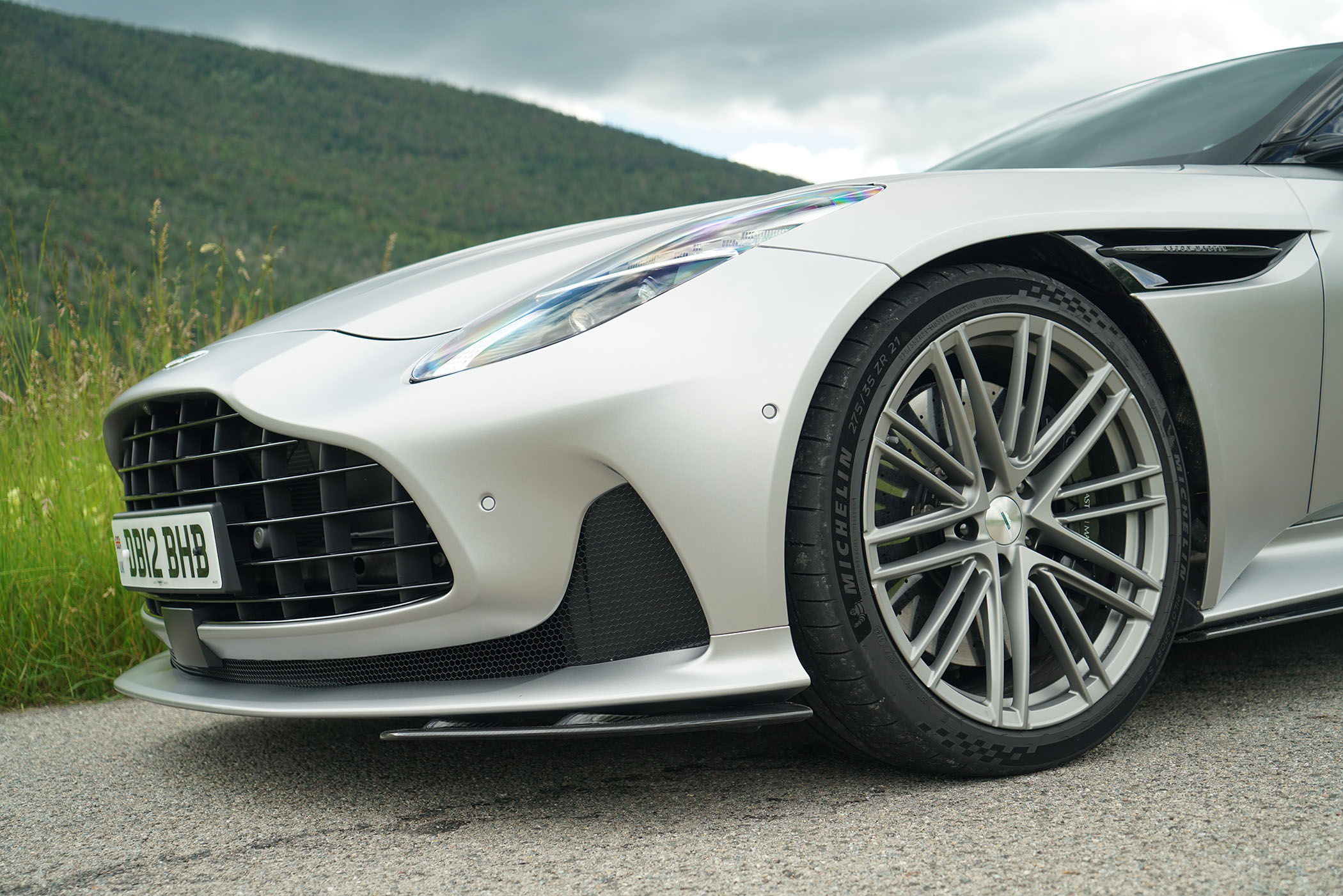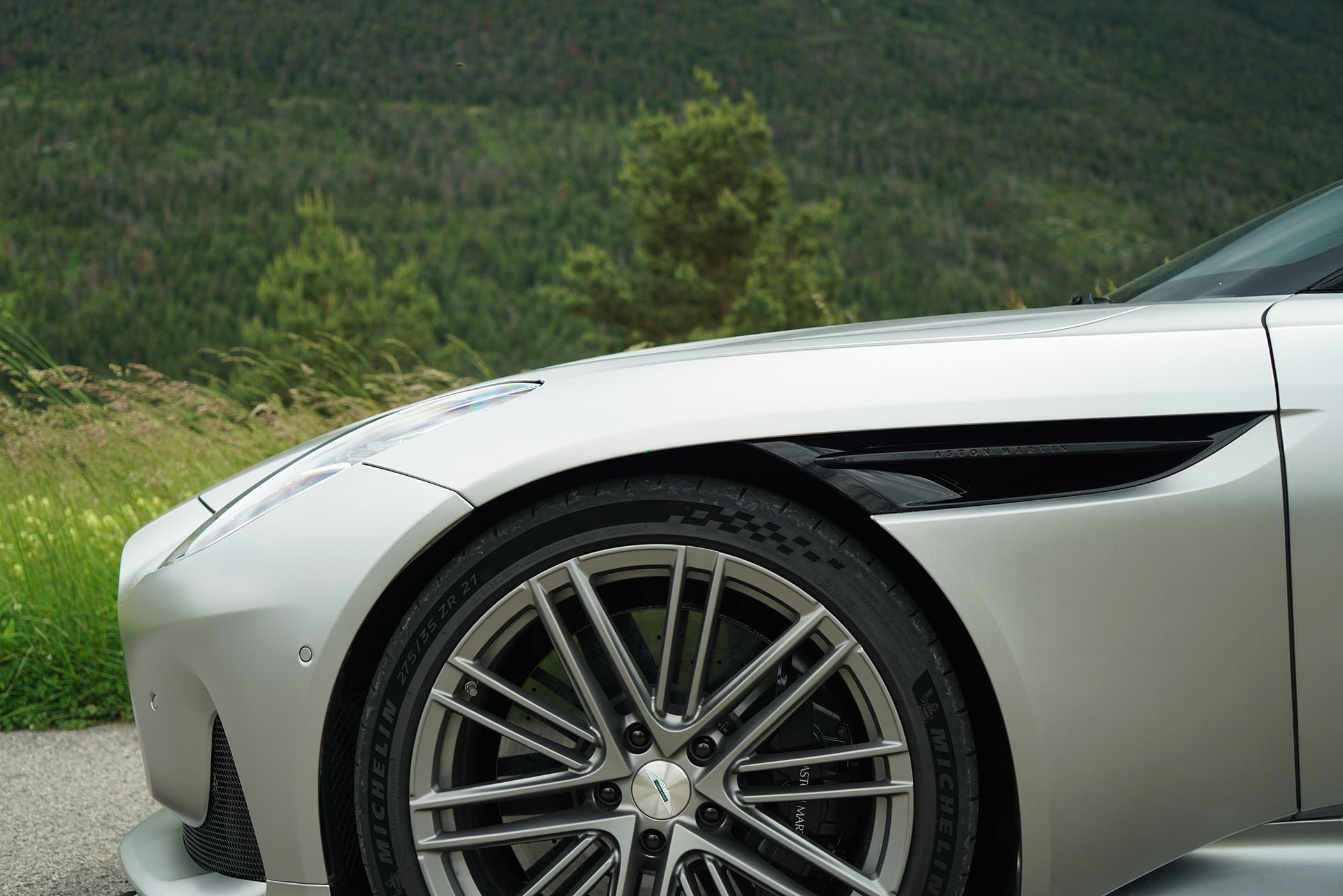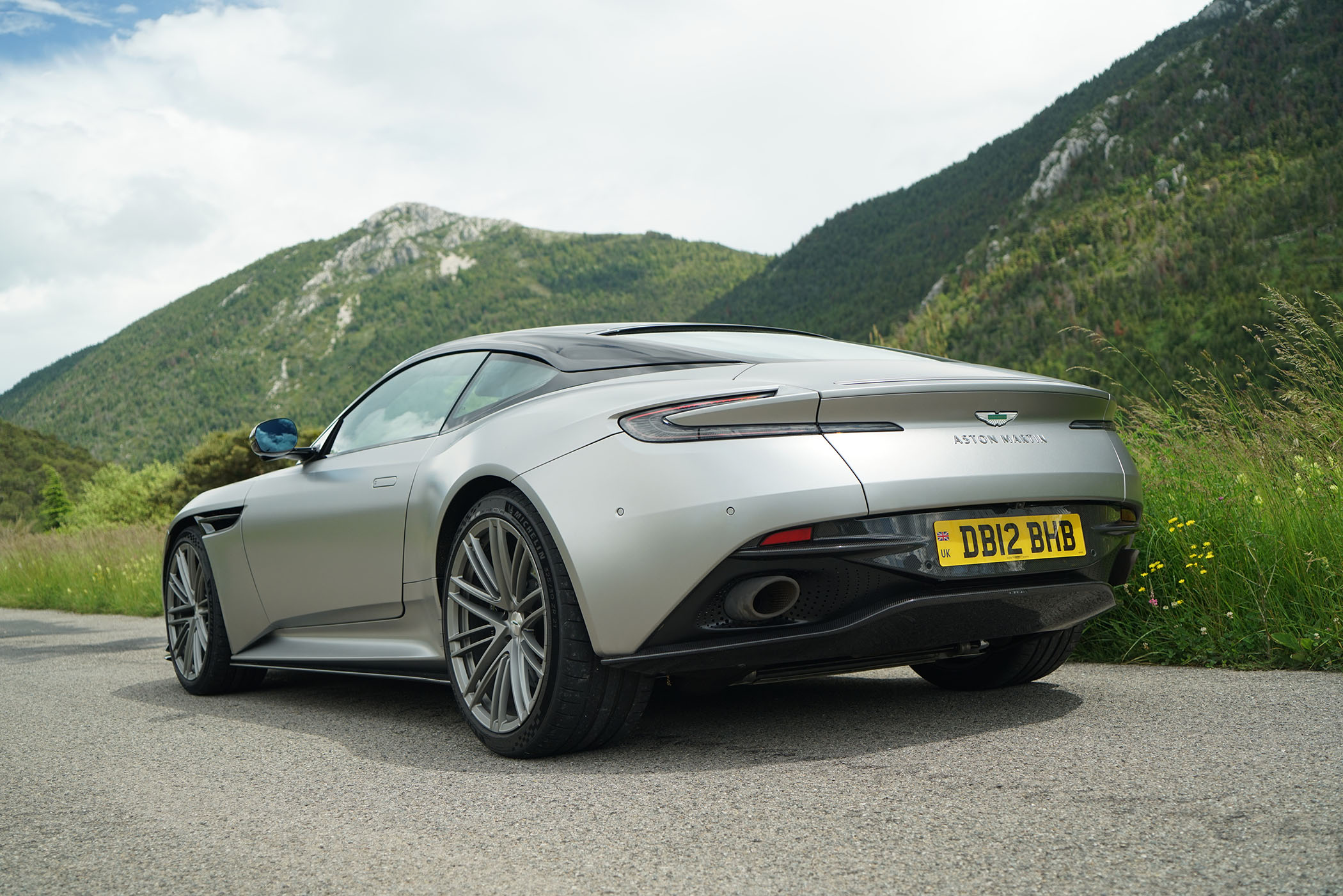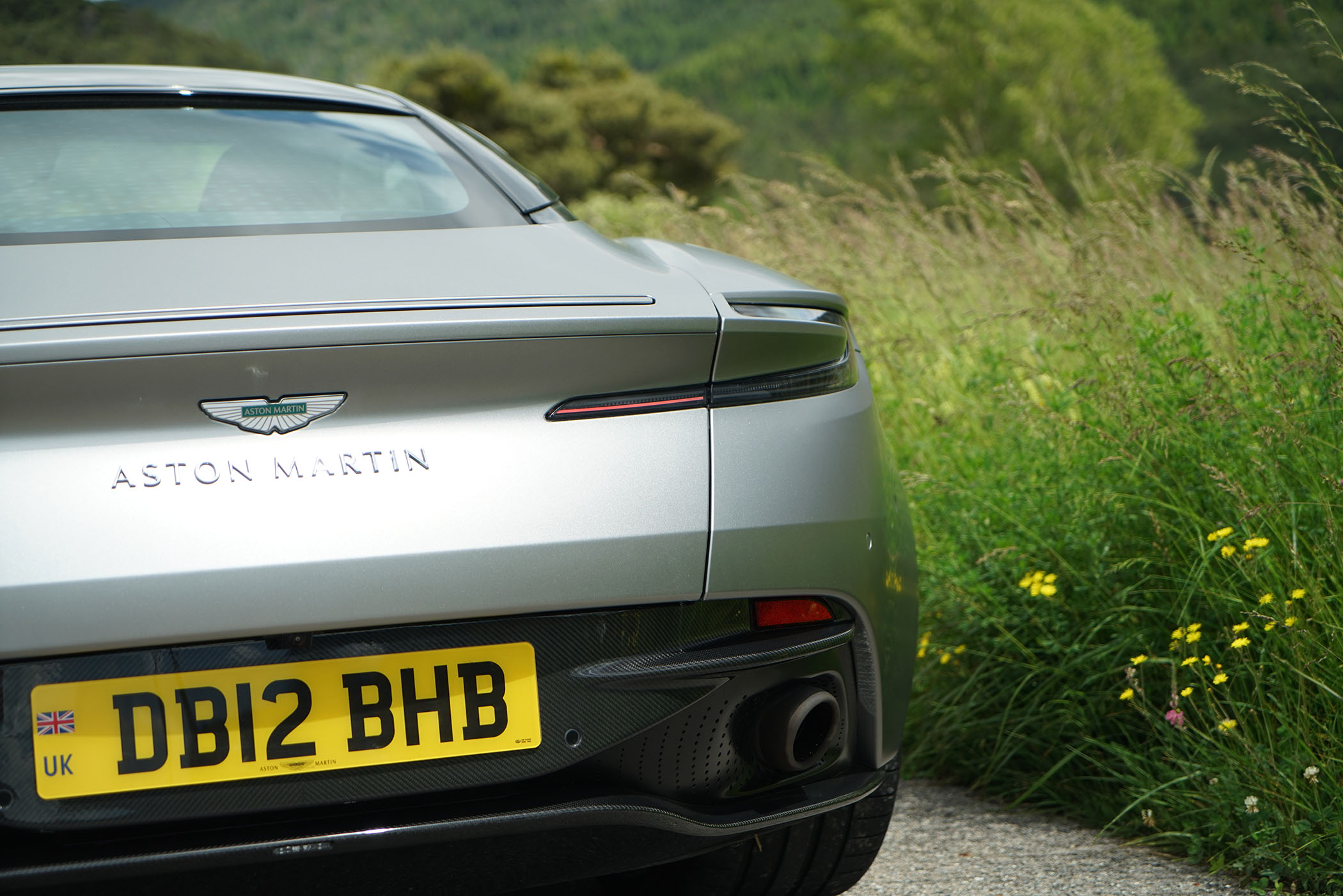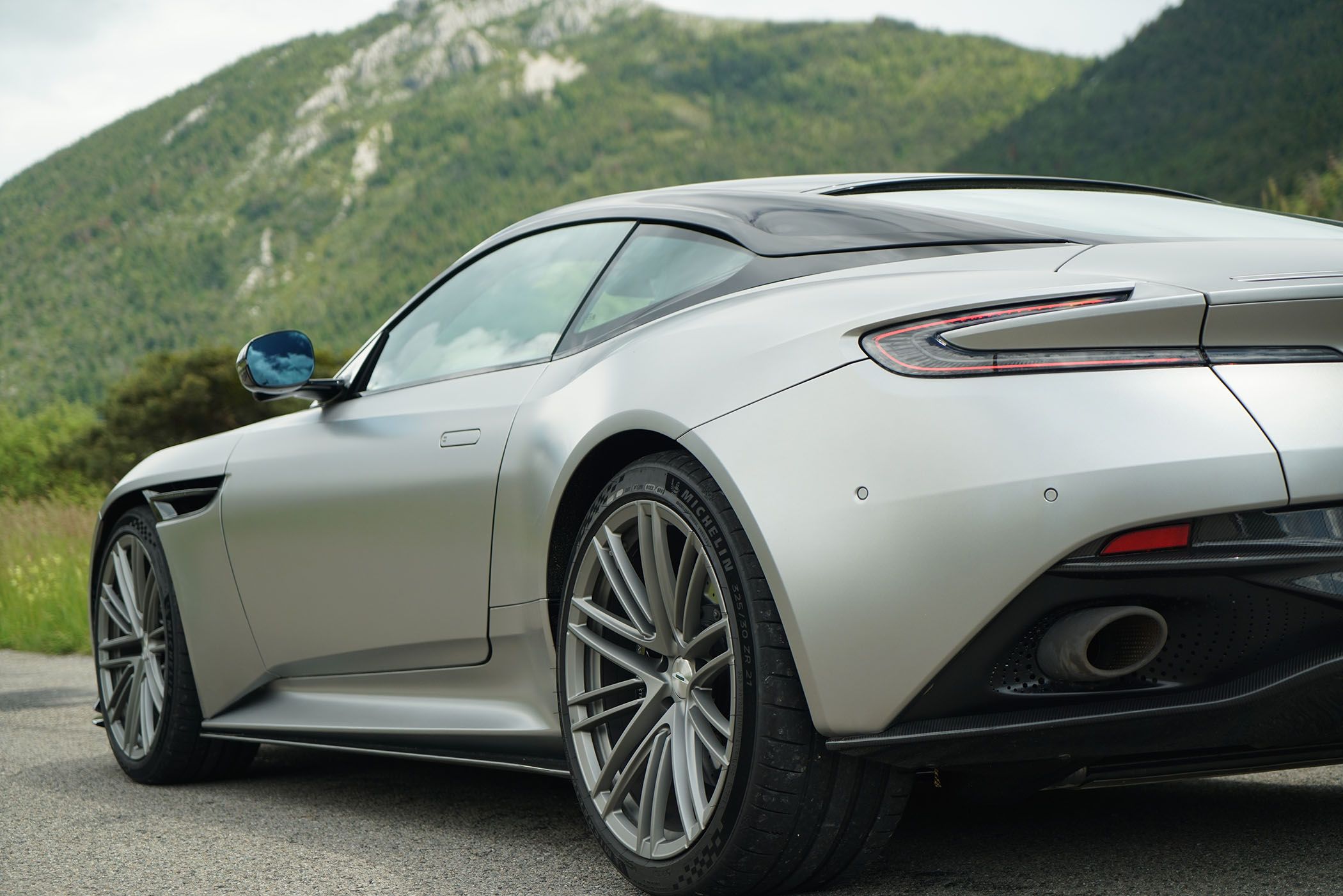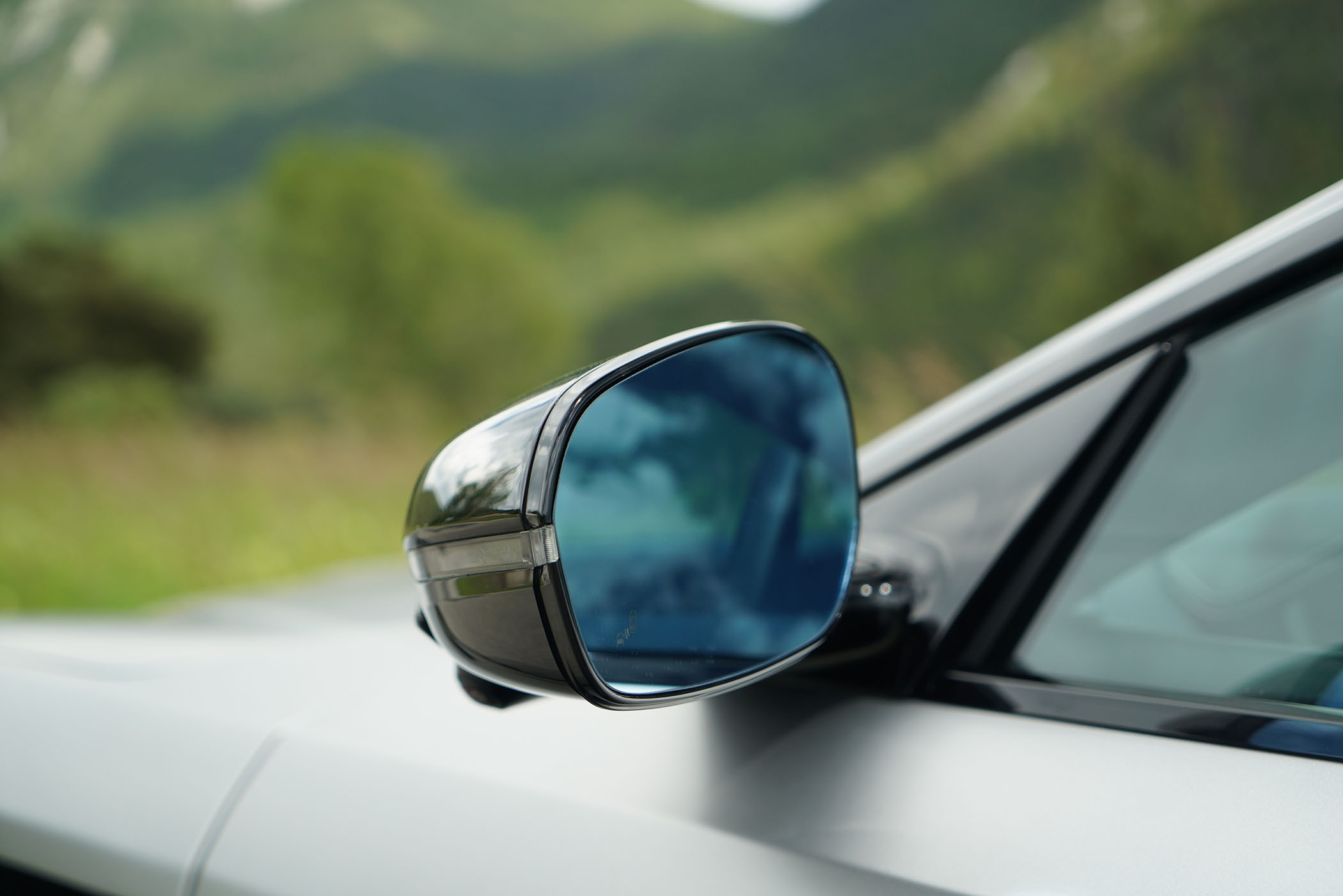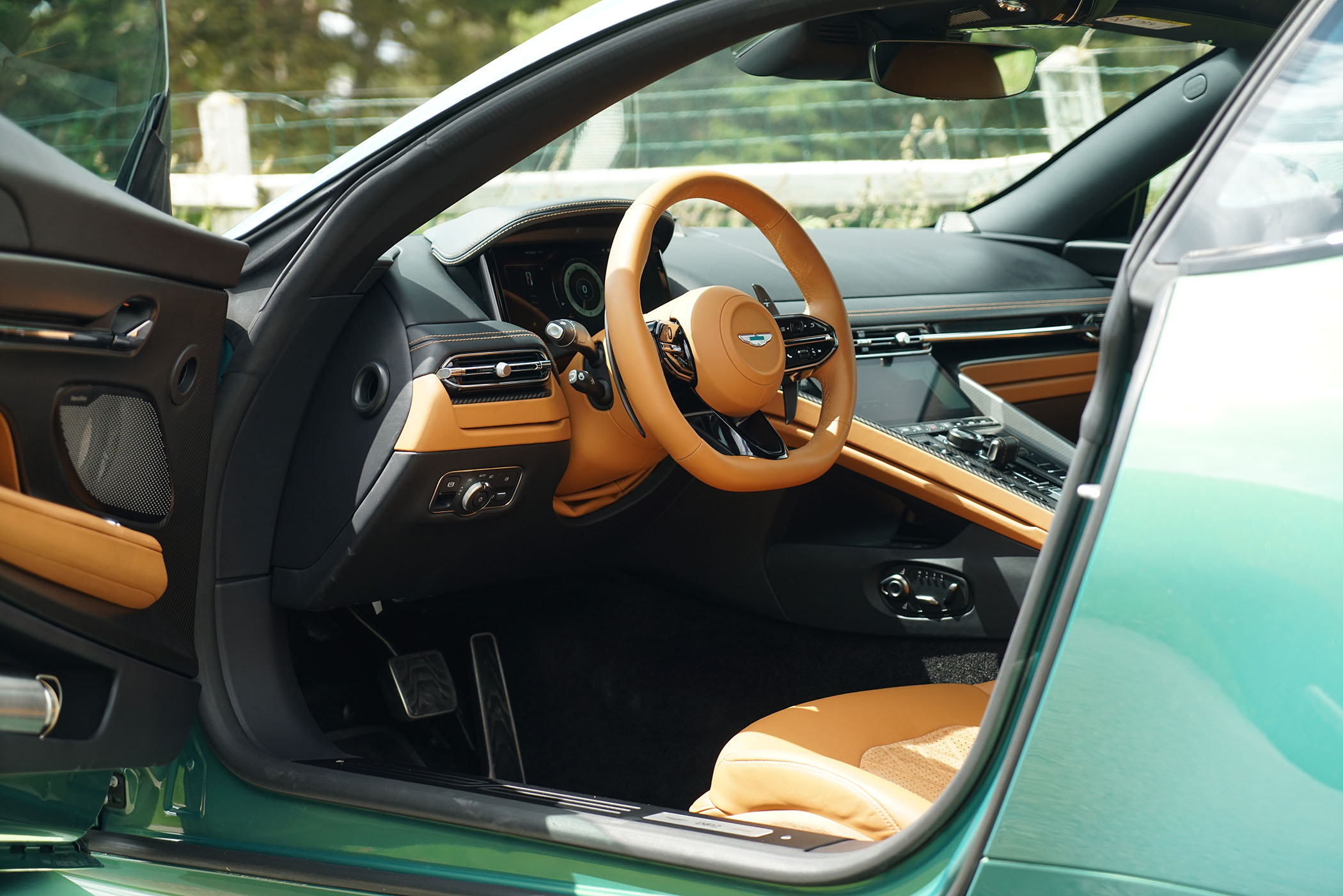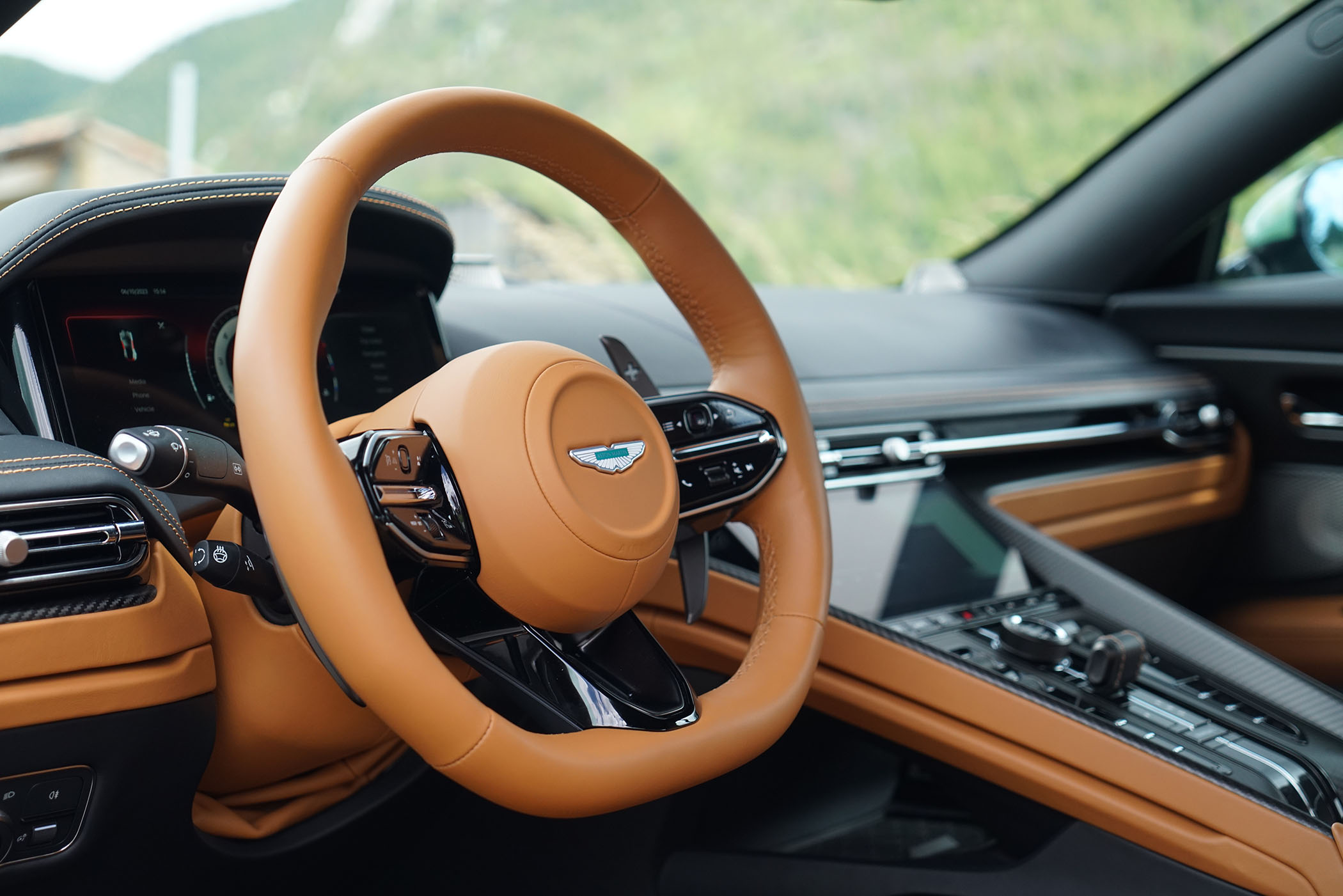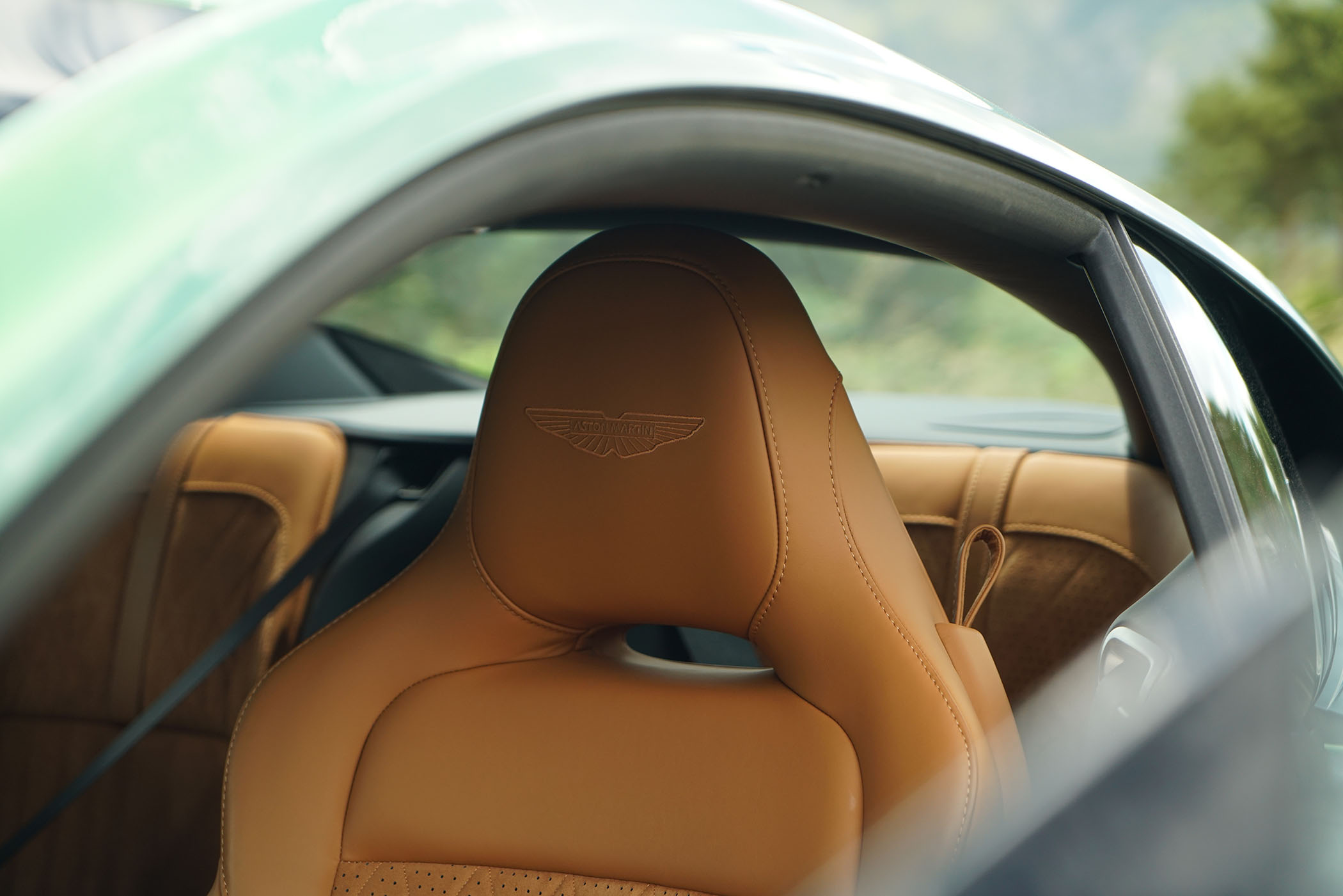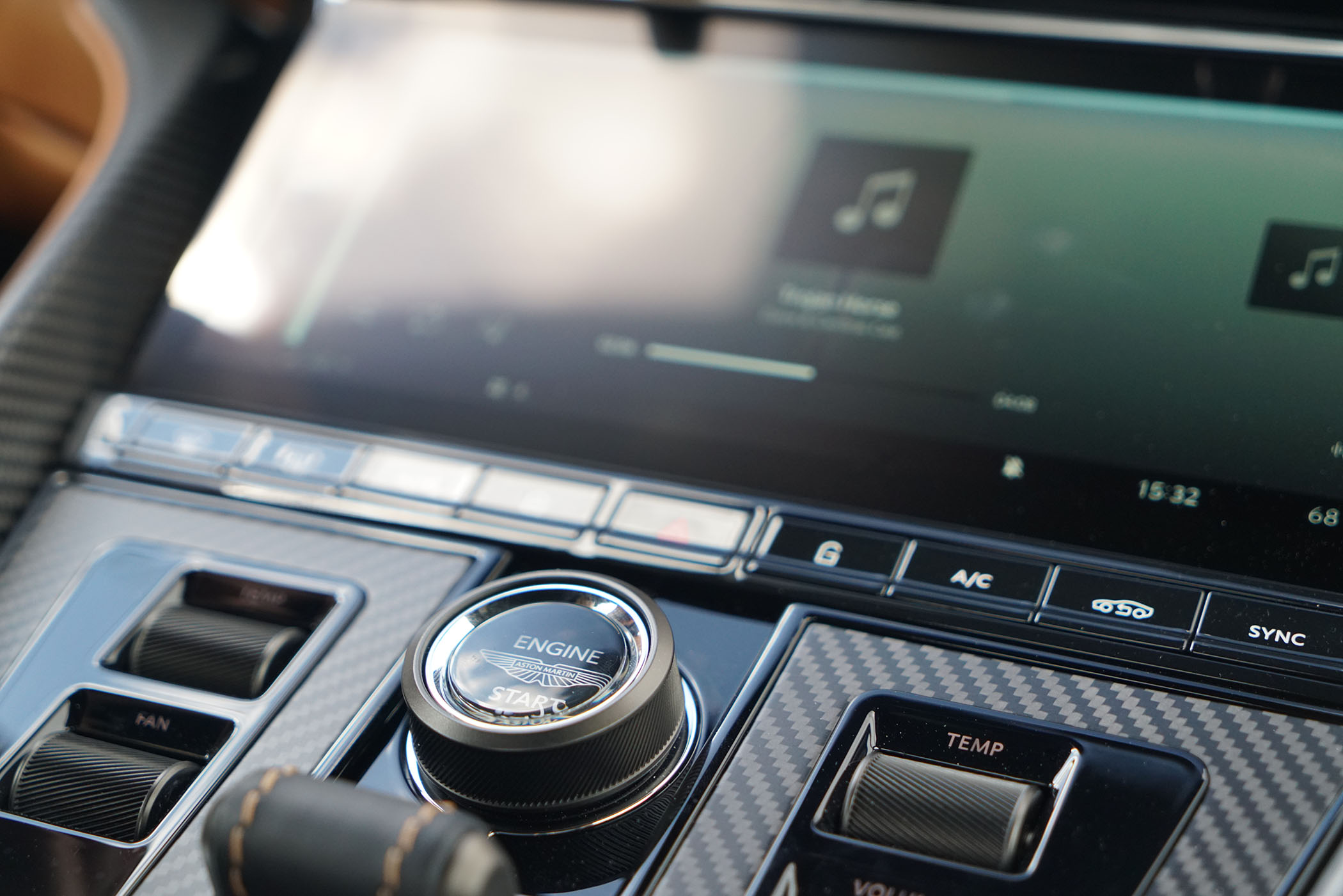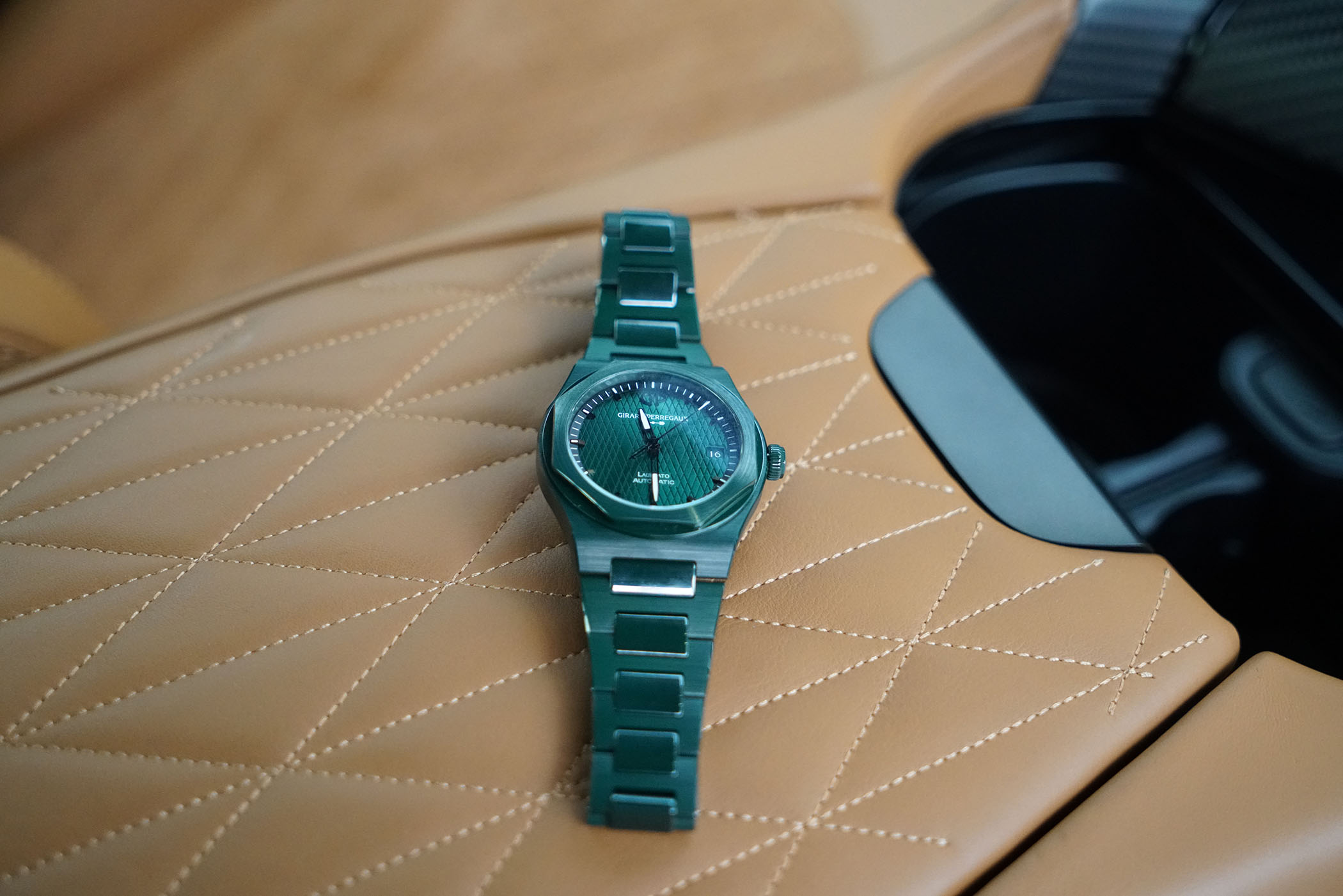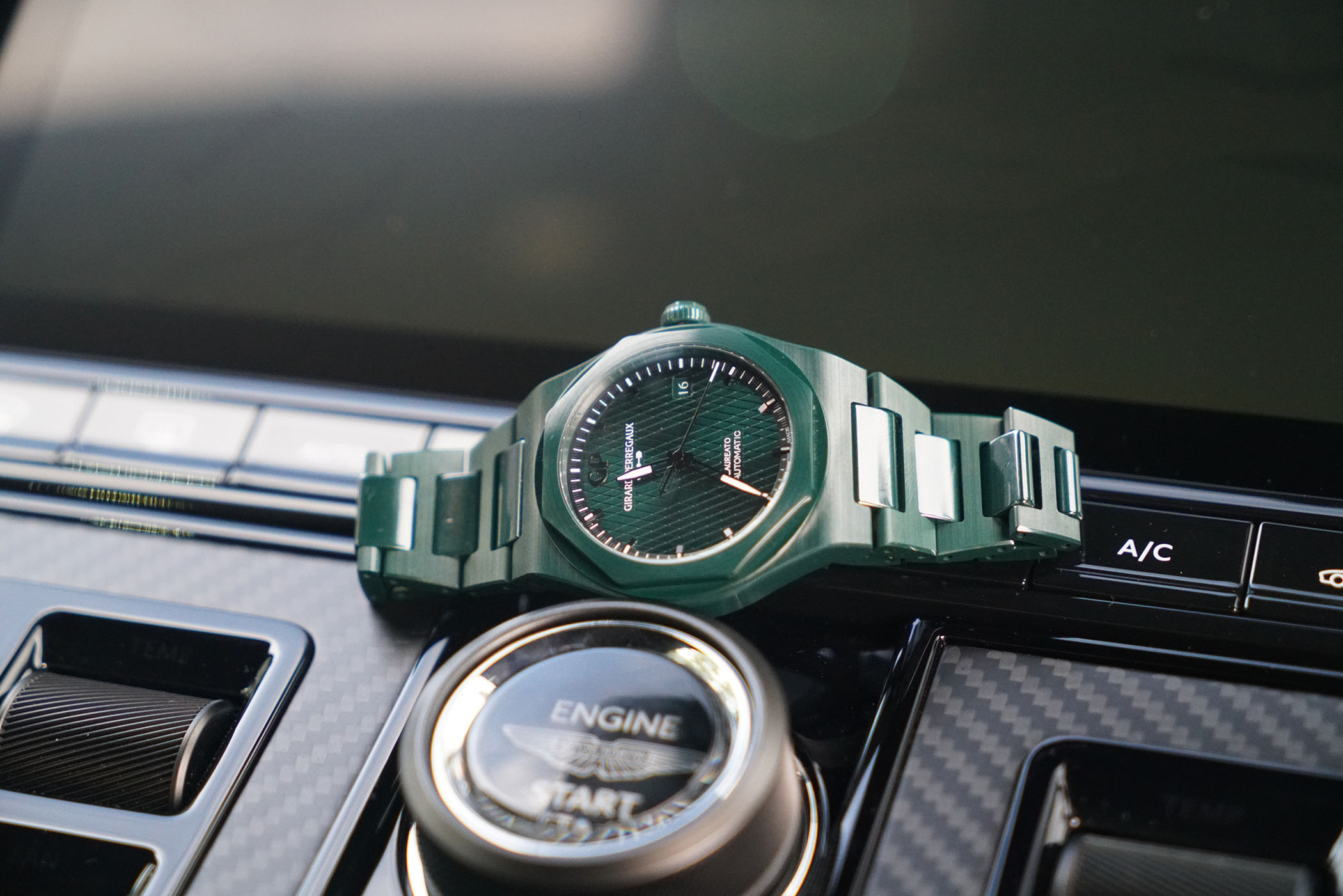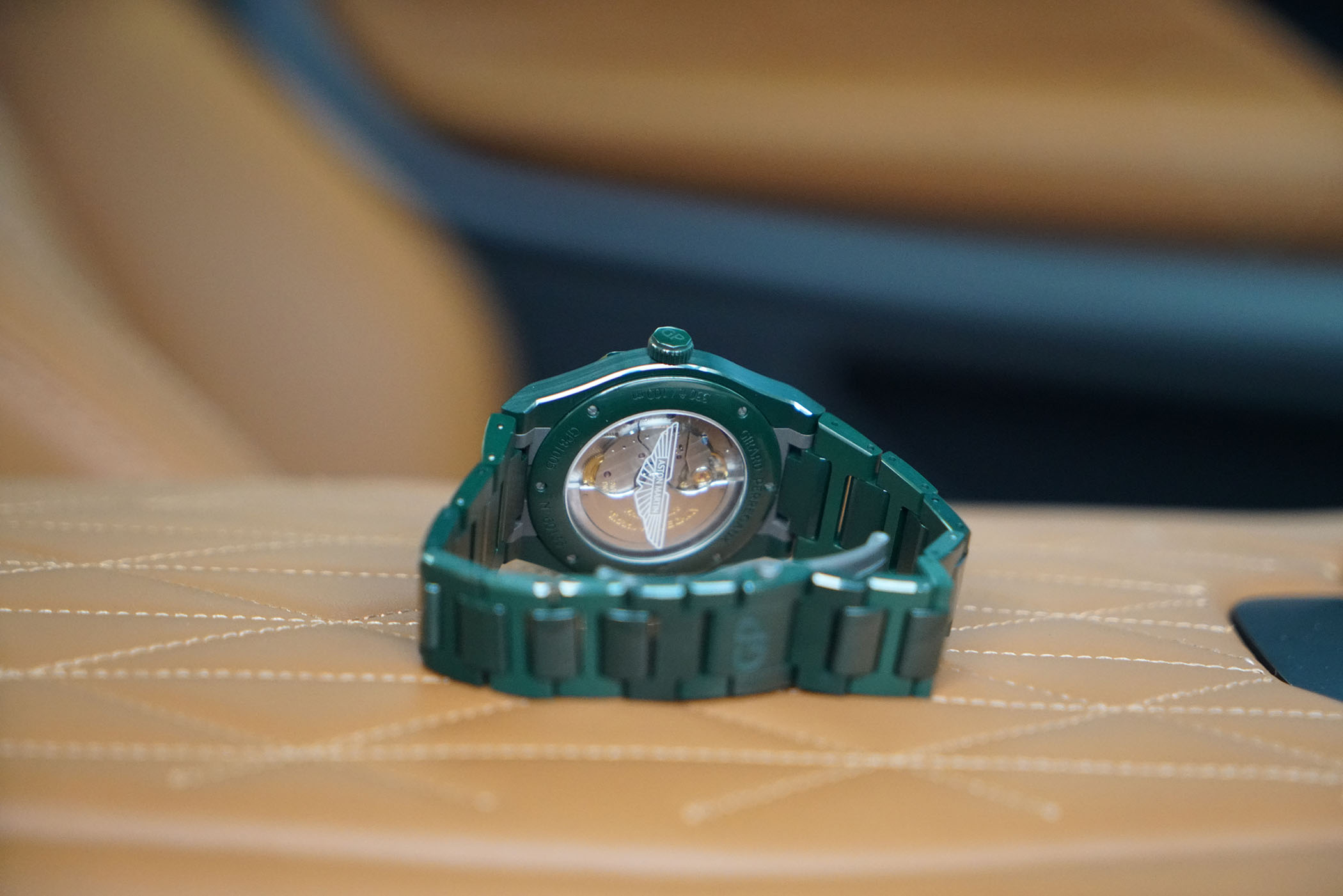 Aston Martin DB12 Extends Iconic Lineage with Elevated Interior, Super Touring Performance
Words and photos by Atif Kazmi for Por Homme
You hear it time and time again – the journey matters as much as the destination. And if the destination is this, the launch of the all-new Aston Martin DB12 in the French Riviera, then the British automaker's taken one heck of a path to get here.
It's hard to imagine that just a few short years ago, Aston Martin was being written off from most luxury automaker conversations. Their limited lineup lacked cohesion, money was drying up, and their cars were having a hard time holding value. With help from now Executive Chairman Lawrence Stroll, the brand is in the midst of pulling off a tremendous 180. The introduction of an SUV has helped a ton while their mid-engine monsters and return to F1 are helping set the tone. But if you've sat in the outgoing DB11, a Vantage, or even that new, beautiful DBX, you'll notice they look good and drive great but still feel aged when it comes to their tech and UI components. For a brand that's competing with the likes of Bentley, Rolls-Royce and even McLaren, that needs to be rectified if they're going to have a chance to thrive.
Design That Pulls You In
The Aston Martin DB12 is a moment in time. It's the convergence of a storied history and a tremendous future that's centered around performance and helping create bespoke, memorable experiences for customers. On the outside, Miles Nurnberger and team have delivered a masterpiece that captures 75 years of DB excellence. Up front is the first application of Aston's new Wings badge and appropriately so. Beneath that is a larger grille, hinting at the car's increase in power and performance. Walk around the DB12 and you can see its confidence on full display through every stroke and detail. Overall dimensions of the car are actually smaller than the outgoing DB11 but you'd never guess it given how sculpted the car is, especially on the sides and hips. Frameless side view mirrors aid in this while also helping with aerodynamics and squeezing through a tight space. Like the DB11, active aero helps air flow through the back of the pillars at the rear through ducts out back to help create more stability and downforce.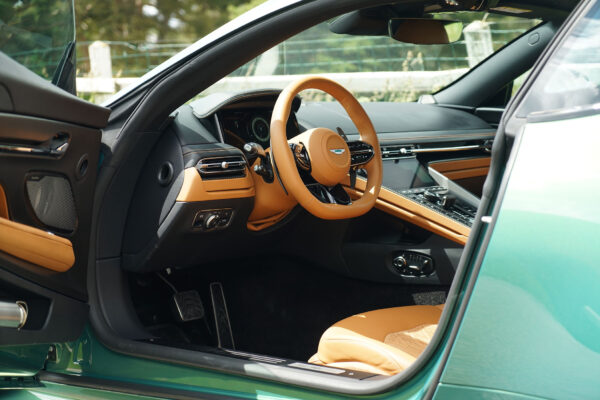 Inside, we get a cabin that elevates everything from the application of fine leathers and carbon to an all-new, in-house HMI infotainment system. Fonts and graphics have all been done by the fine folks at Gaydon and finally helps to bring Aston Martin up to speed with competitors. Everything you touch is new, from the steering wheel and seats to the center console.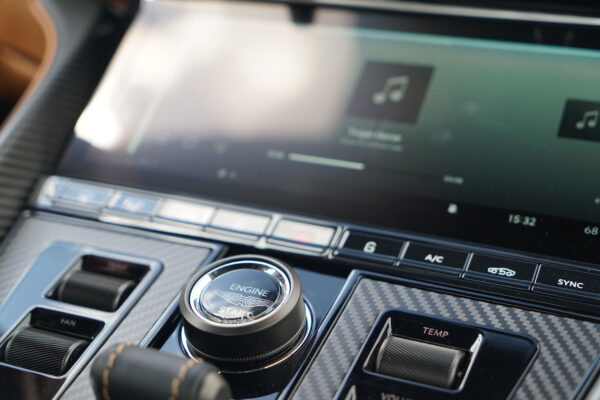 The waterfall-like center console houses the screen alongside push button and rotary controls. Drive modes, ESP, suspension, and active exhaust settings can all be adjusted from here as can convenience settings like volume, temperature, and seating cooling / heating. The screen is 10.25-inches and houses everything else and gives access to wireless Apple CarPlay and Android Auto.
Bowers & Wilkins continues to deliver the audio technology for Aston Martin, this time delivering a bespoke tune exclusive to the DB12. 15 speakers aid in this with 1.170 watts at the system's disposal. Stainless steel speaker grilles flow effortlessly with the rest of the DB12's cabin and can be further customized to match interior. 
Ultra-Performance is Now Standard
Cars like the V12 Vantage and the DBX 707 have bridged Aston Martin F1 tech and knowledge with Aston Martin road cars, and the DB12 makes it standard. Compared to the DB11, Aston's new grand tourer features eighty percent new materials. Take into account all the software changes that the marque has made it's one hundred percent new. Though the V8 engine inside that long bonnet still comes from Mercedes, everything from the turbos to its tuning is fitted and handled in-house to deliver true Aston Martin characteristics. That 4.0 liter twin-turbo V8 is mated to a ZF eight-speed gearbox to deliver roughly 670 horsepower and 0 to 62 time of just 3.6 seconds.
We were too busy slicing through the mountains to test the accuracy of those figures but to put into perspective, that's thirty percent more powerful than the DB11. Even in slow-moving traffic, you could sense the car's ready to do more if you tell it. And once you do, its true nature shines. You'll get through gears faster, climb to 62 mph faster and even to 124 mph faster. For the first time on a road-going Aston, carbon ceramic brakes are applied so you can stop faster as well. Expect help from Aston Martin Performance Technologies (AMPT) to continue well into the future, well after the time on ICE vehicles runs out.
The DB12 is awake with an uplift in not only performance but responsiveness as well. With shortened pedal travel, everything feels more immediate. The gearbox may be new but ratios from the DB11 are preserved, mainly to keep some drama in play but not a lot. There's four different driving modes and an additional Individual option to customize the experience further.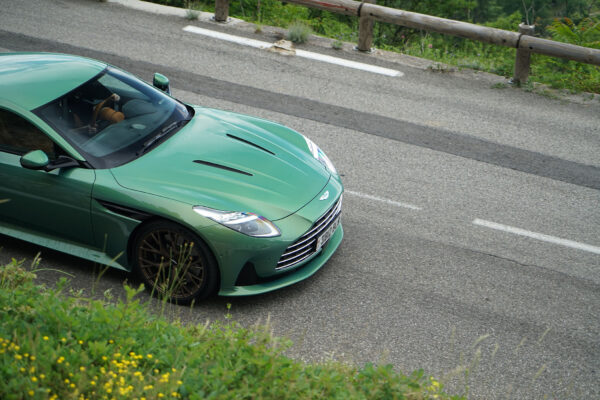 The Drive
The Maybourne Riviera is a wondrous hotel that sits on a cliff overlooking the Mediterranean. From its back, France, Monaco, and Italy are all in clear view as are some of the world's most expensive yachts, all parked just a few meters from land. Cut further inland though and you're met with some of the best driving roads in the region. From Grand touring on open highways to bending through tight corners as we climbed higher and higher, the DB12 delivers.
With a Wet mode, all other modes become less restrictive. The dampers are balancing between comfort and sportiness at all times. This leads to less understeer and more emotion as you bend into corners.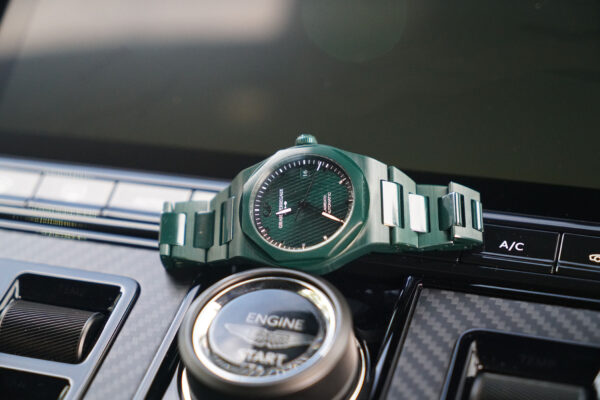 The Watch
We also got our hands on Aston Martin's latest collaboration with Girard-Perregaux, the Laureato Green Ceramic Aston Martin Edition. This 38mm iteration is limited to 188 pieces has all the makings of a future icon. The green ceramic shell will pull you in but it's the detailed execution of the dial and case back that will keep you there.
The Verdict
It's hard to call such an iconic brand like Aston Martin an underdog but you could argue that for some time, it was. And while the rest of the segment is focused on their EV plans, Aston Martin's caught up and is ready to restore its prominence.
No compromise means the 2024 Aston Martin DB12 is set to battle both ultra-luxury and ultra-performance competition. With a starting price around $250,000, the Brits know what they've got and have priced their new Super Tourer accordingly.
See more of the 2024 Aston Martin DB12 in the gallery and reach out to your nearest Aston Martin showroom to inquire about availability.