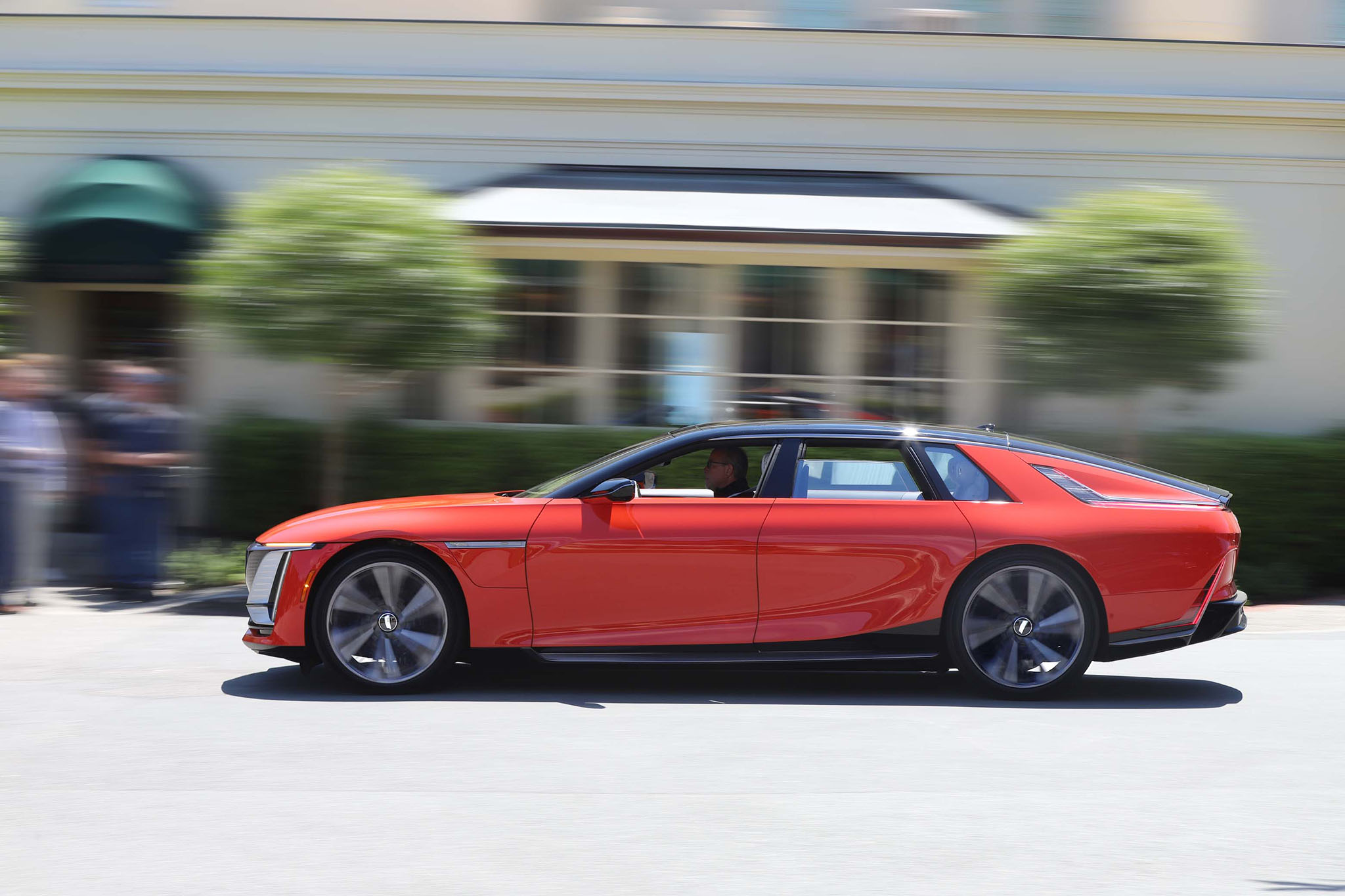 Cadillac's EV Future Is Daring, With Lyriq, Celestiq and Escalade IQ Helping The Brand Leap
Ah, Monterey Car Week. If you love cars — old or new — then it's arguably the most exciting week of the year. The fun starts mid-week as you're cruising down the 1 and likely landing on some bumper-to-bumper traffic. This isn't your ordinary traffic though. You'll see everything from vintage icons to ultra-limited hypercars. And once you've entered Carmel-By-The-Sea, the volume and value of these cars only increases. Sidewalks are as crowded as the streets. One second you're walking by Fourtané Jewelers and next second there's an unreleased Cadillac Celestiq just casually cruising on by. If you can turn heads here, then chances are you're doing something right.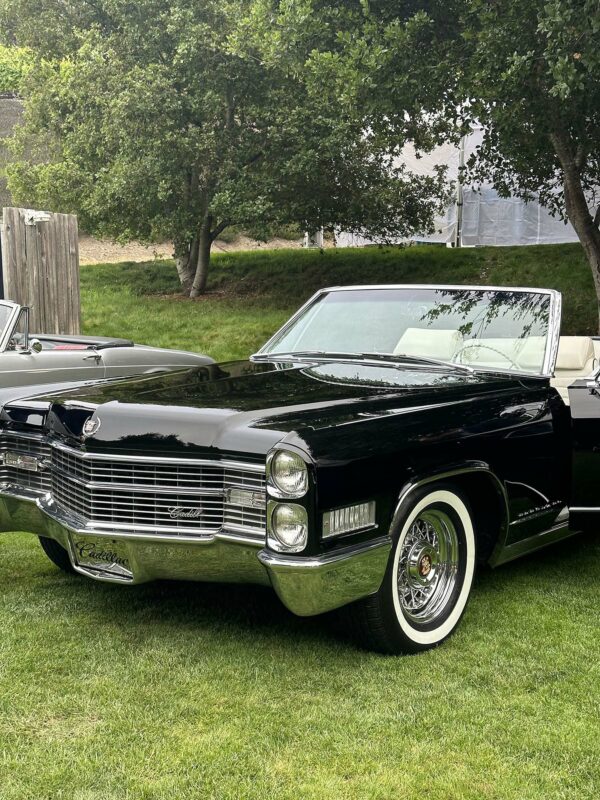 In Cadillac's case, they're doing a lot right. We spent some time with the storied brand at this year's Car Week to dive into their past, present and future. It's really tough to gauge how a brand's going to approach an event, especially one that's as monumental as Car Week. Do we focus on our past or our future? Cadillac tastefully presented both, giving us a concert playlist that not only included their greatest hits but also tossed in a few unreleased future classics for good measure.
After a long time, Cadillac has put together a cohesive, competitive lineup, one that goes beyond just one or two hero vehicles. This spans from the all-new Lyriq that's started landing into the hands of customers all the way up to the all-electric rendition of the Escalade as well as the ultra-limited $300,000 Celestiq.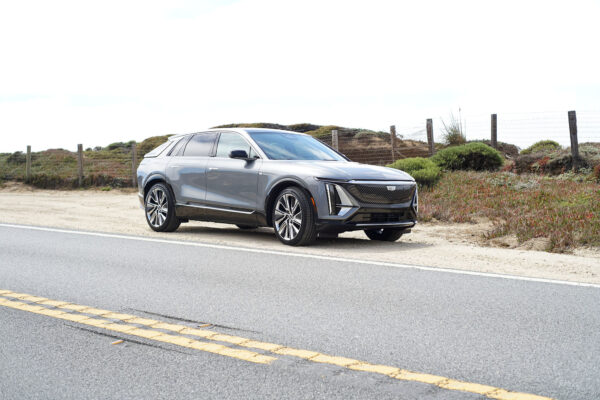 The Head-Turning Cadillac Lyriq
After getting some proper seat time in the Lyriq and even being chauffeured around in one throughout the week, it's climbing our rankings quite a bit. Natural and effortless touch points can be seen and felt throughout the cabin while a striking exterior design has folks on the outside constantly breaking their necks. Maybe it's the swooping roof or the confident front end design. No matter the reason, seeing a Lyriq triggers emotions and discussions that quickly pull Cadillac into a completely new conversation. We witnessed plenty of them.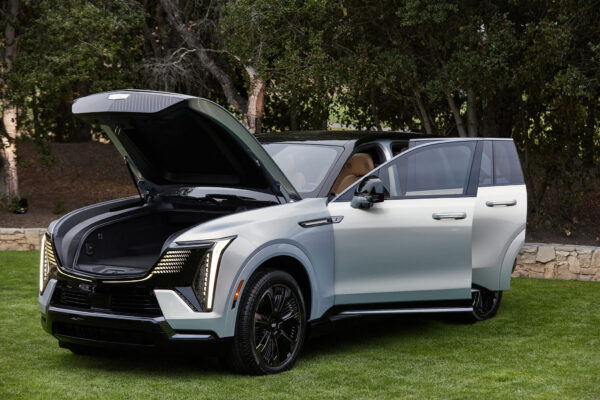 Escalade IQ Sees No Bounds
The Escalade IQ is nothing like the five generations that came before it. That's crazy when you look at just how darn successful it's been over the years. If the previous Escalades welcomed attention, the Escalade IQ commands it. Its larger-than-life dimensions are more aligned with the new Hummer EV than the outgoing luxury three-row SUV of choice. Its features are tastefully adapted from the Lyriq and Cadillac's forward-looking design direction. Like the Lyriq's it makes room for a Google-built OS that underpins the screens. Like the placement of each knob, switch and arm rest throughout the cabin, the screen UI in new Cadillacs is intuitive, sleek and modern.
The Cadillac Escalade IQ is priced aggressively at $130,000, ensuring they bring over the Escalade fan base while also pulling in a completely new segment of buyers. Comfort, versatility and range all matter and Cadillac's ensuring their next generation of SUVs delivers on all fronts.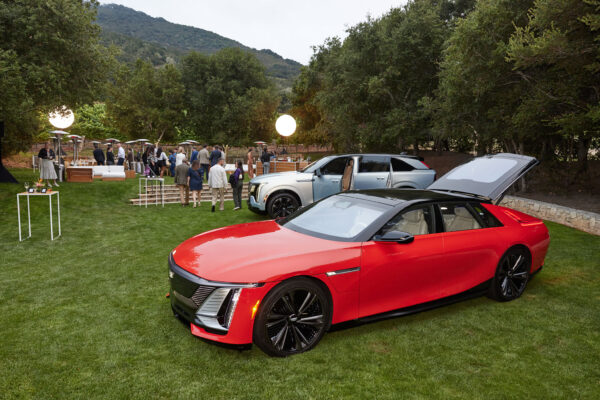 Rare. Bespoke. Celestiq.
The industry's shift to all-electric is an opportunity for brands to reposition themselves and make us rethink everything we've come to know of them. Cadillac gets the moment. If you don't take a leap now, then you're only other option is to succumb to mediocrity and the Celestiq is anything but. Each Celestiq will be completely bespoke and hand-built for their respective owner. The exterior boasts a long and low-slung profile, a sleek front to back silhouette, and a steeply angled windshield. Though we're sure much of it serves a solid purpose, the Celestiq is designed to look good and feel even better.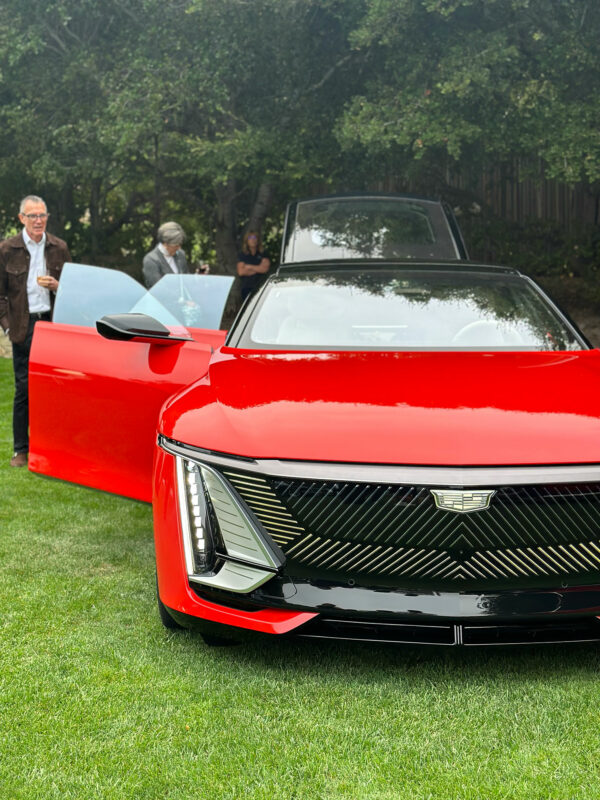 The 1.3 million-pixel "digital micromirror" headlights welcome you upon approach while any door can be opened at the press of a button. Each owner will get to treat their Celestiq as a blank canvas, handpicking each and every element throughout. Leather-wrapped flooring or adding custom engraving are just two minute examples but it's best you swing for the fences and see how the design team reacts.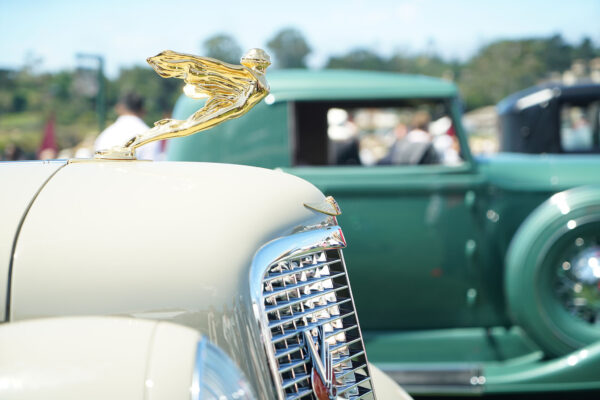 Monterey Car Week is over but Cadillac's still the talk of the town. With the Lyriq starting under $60,000 USD and the Escalade IQ hovering around $130,000, Cadillac is making strides that appeal to a wide range of customers. That's exactly what America's car brand will need to keep doing if they want to compete in this electric evolution.
See more from our time in Monterey in the gallery and visit your local Cadillac showroom to inquire about availability.