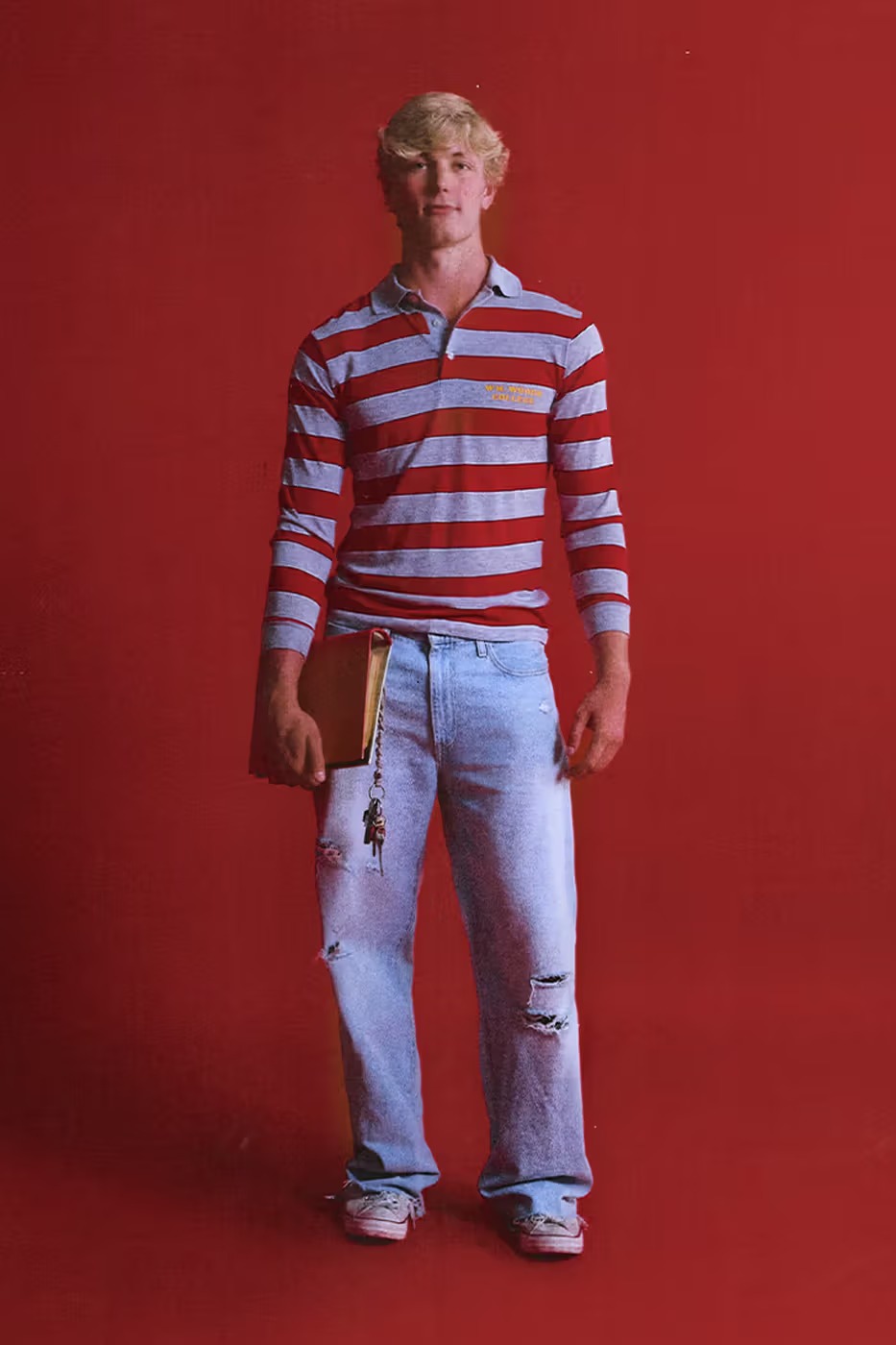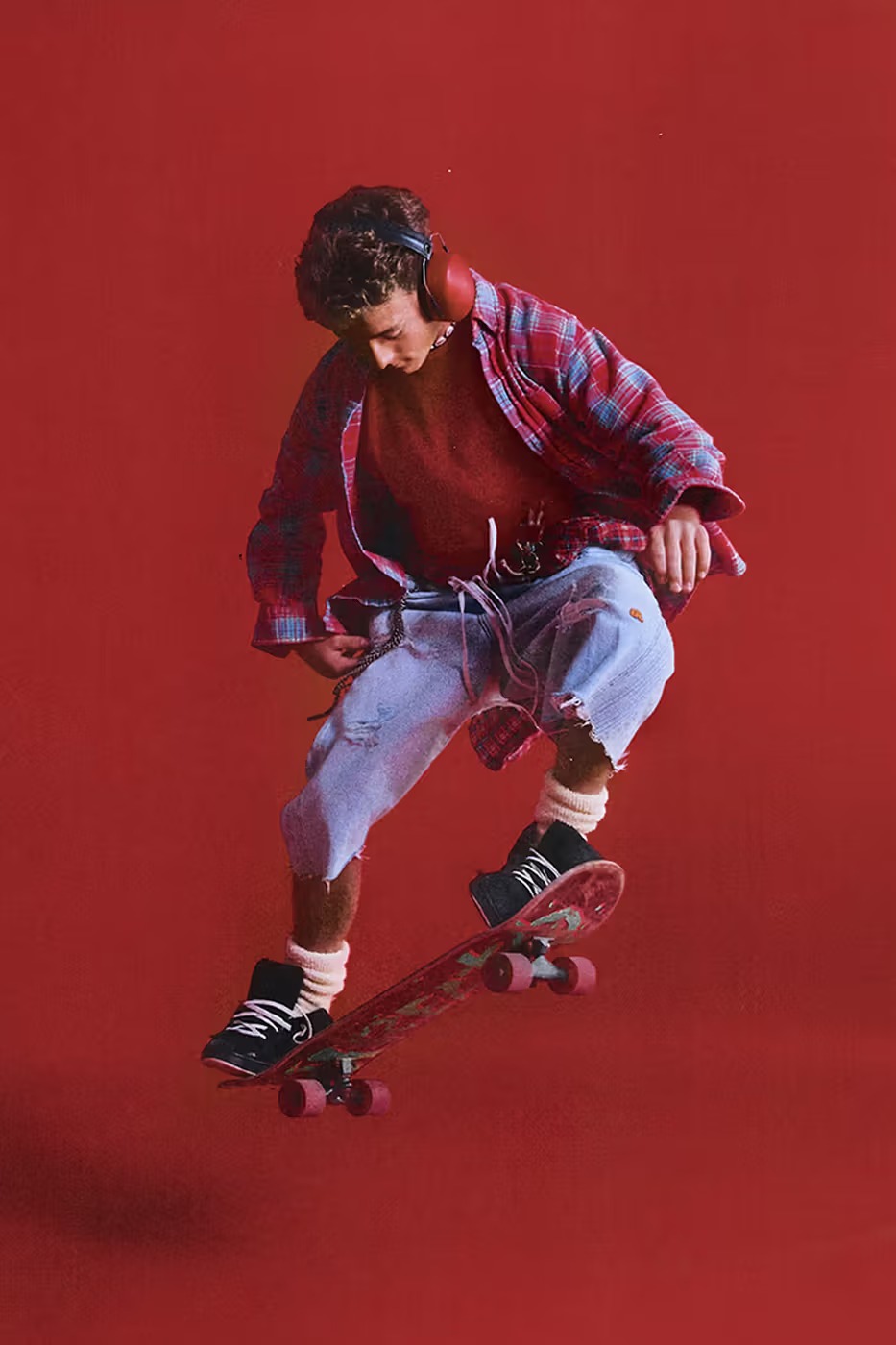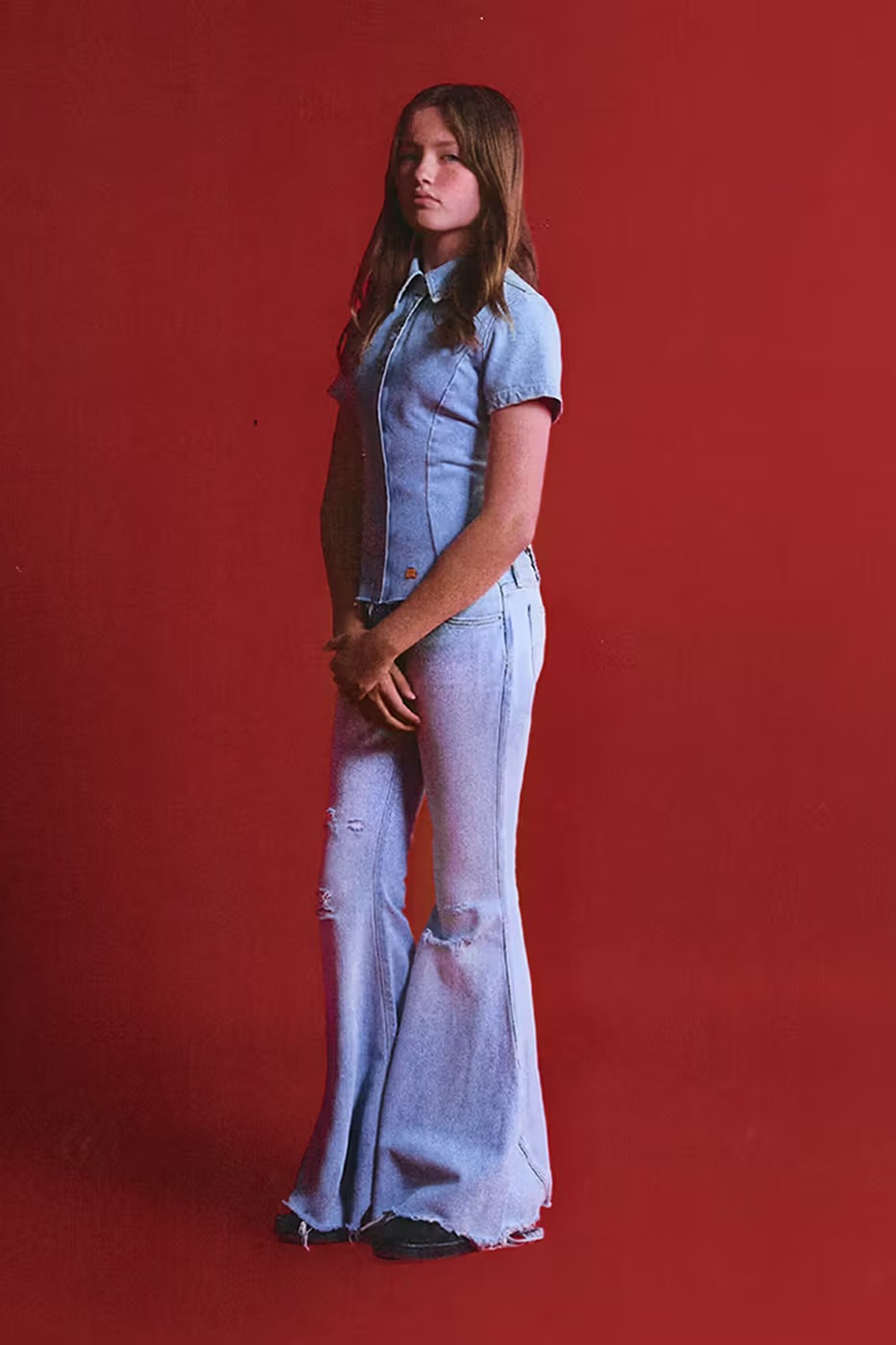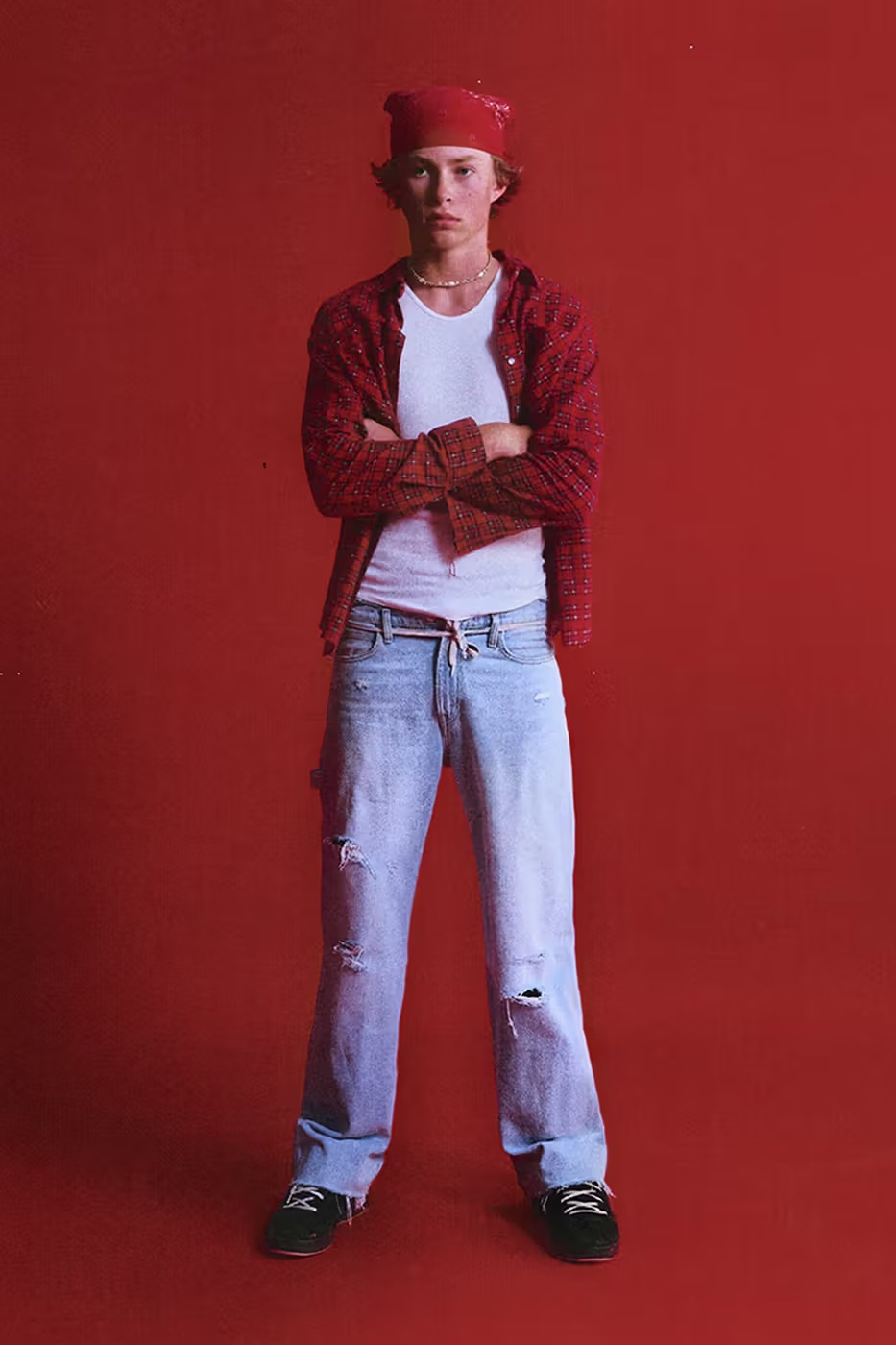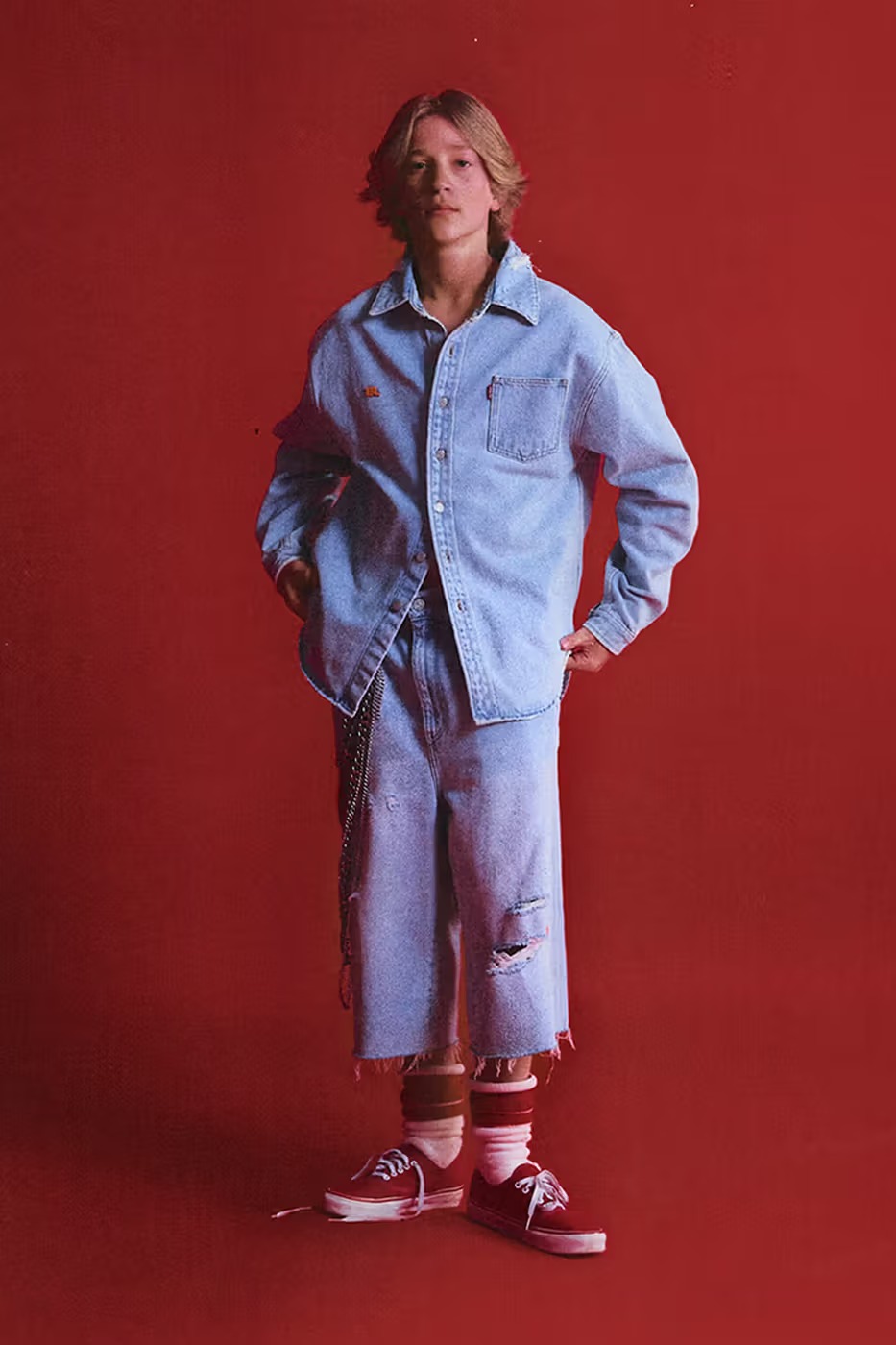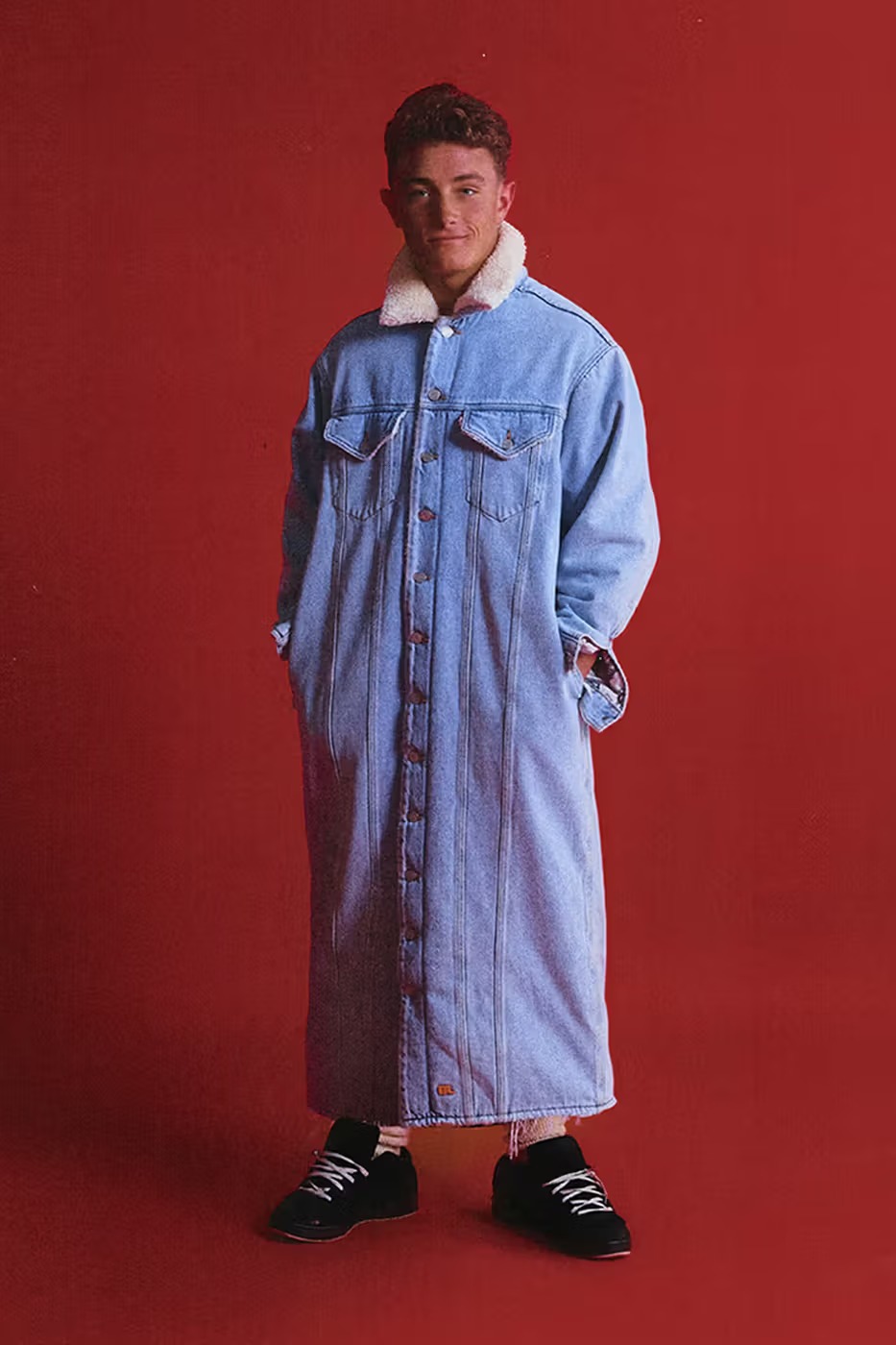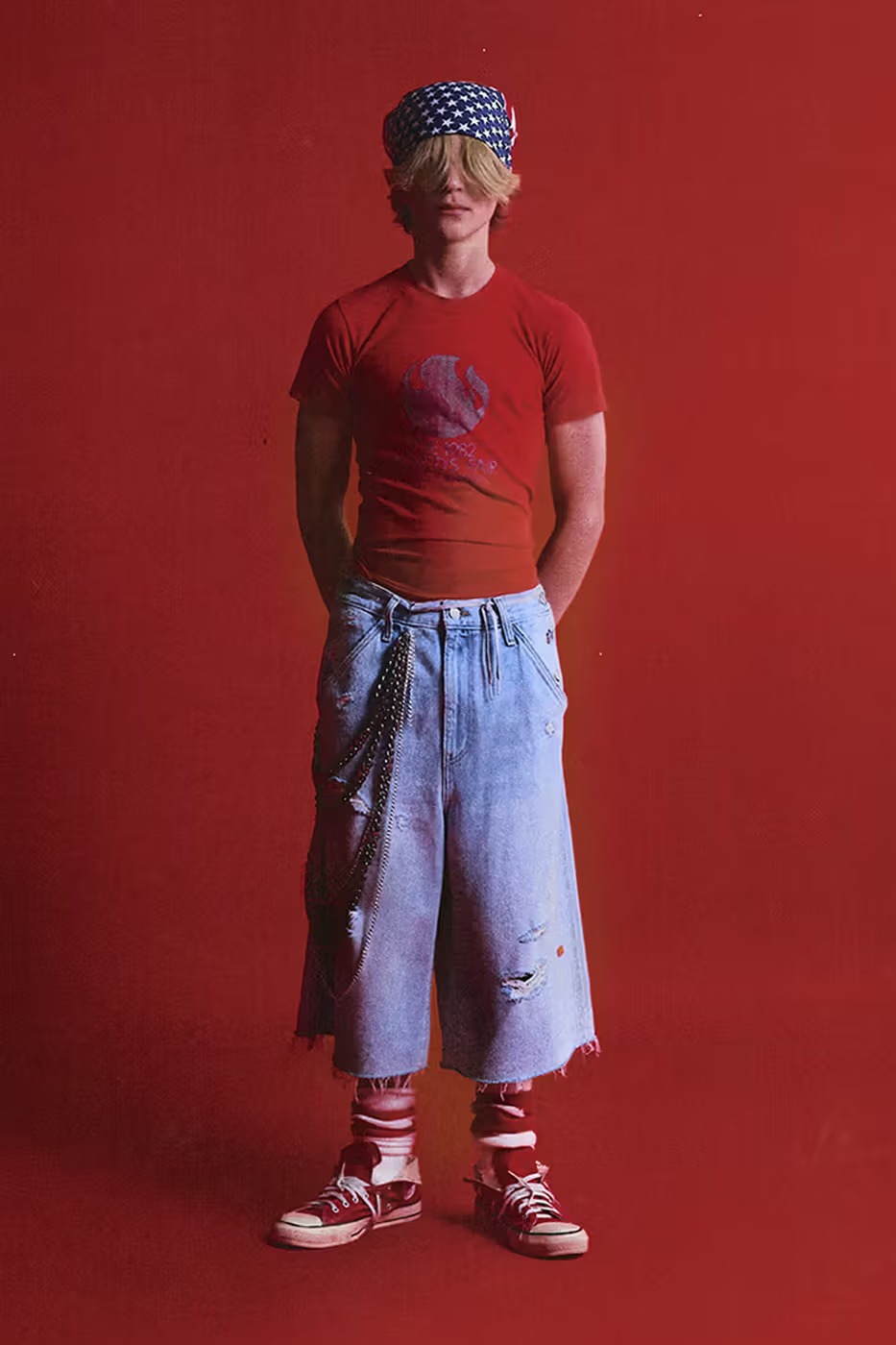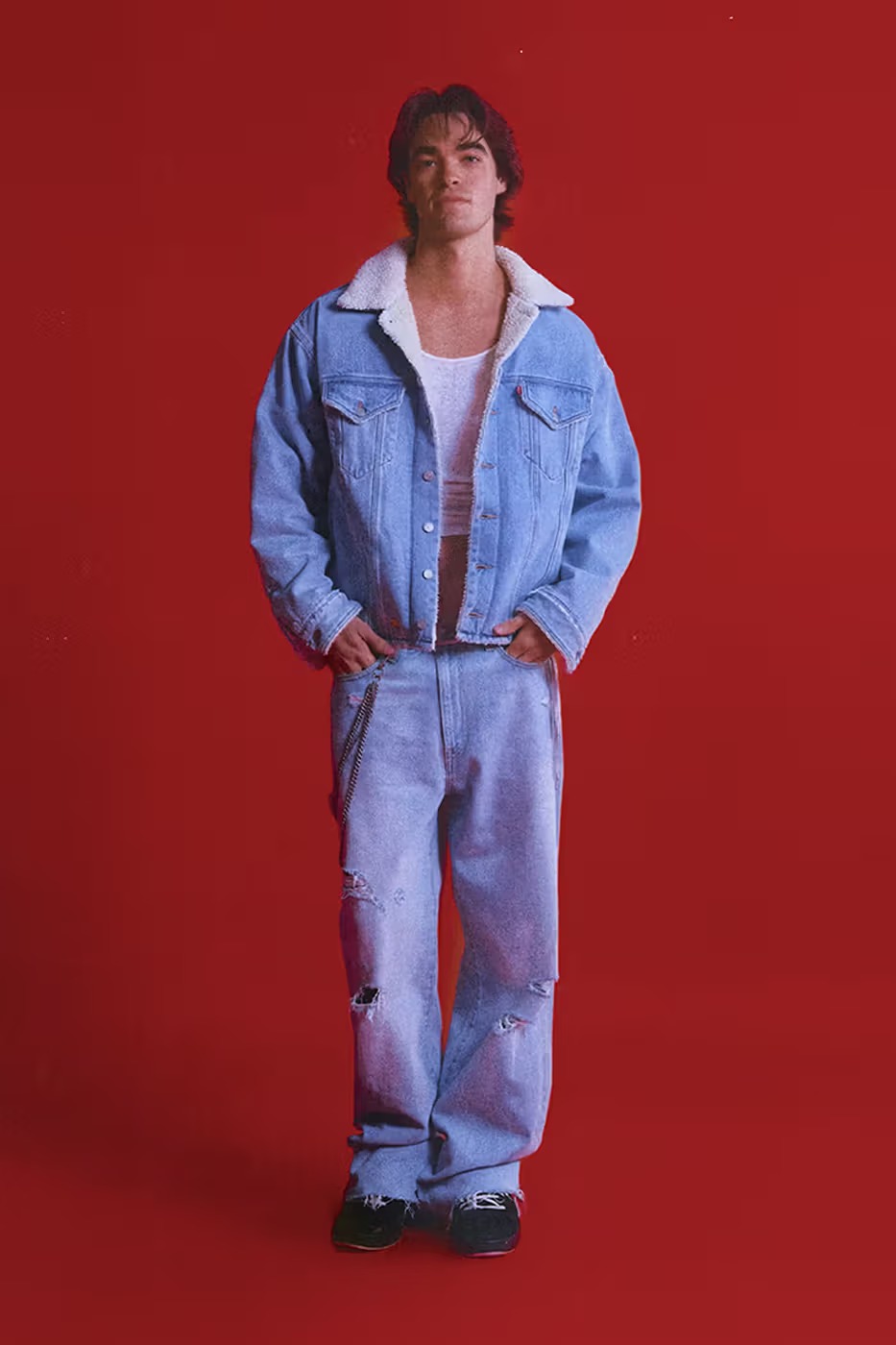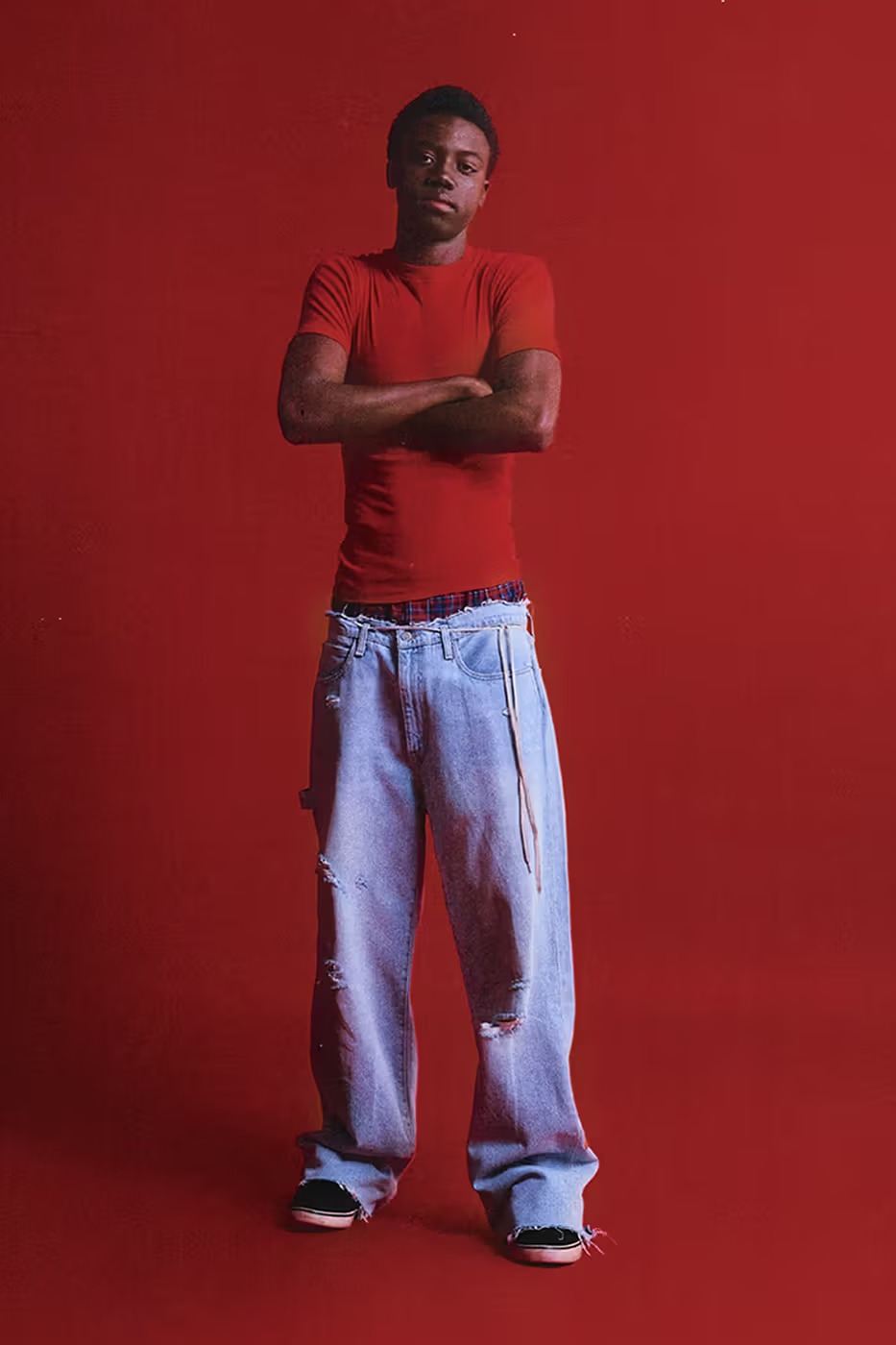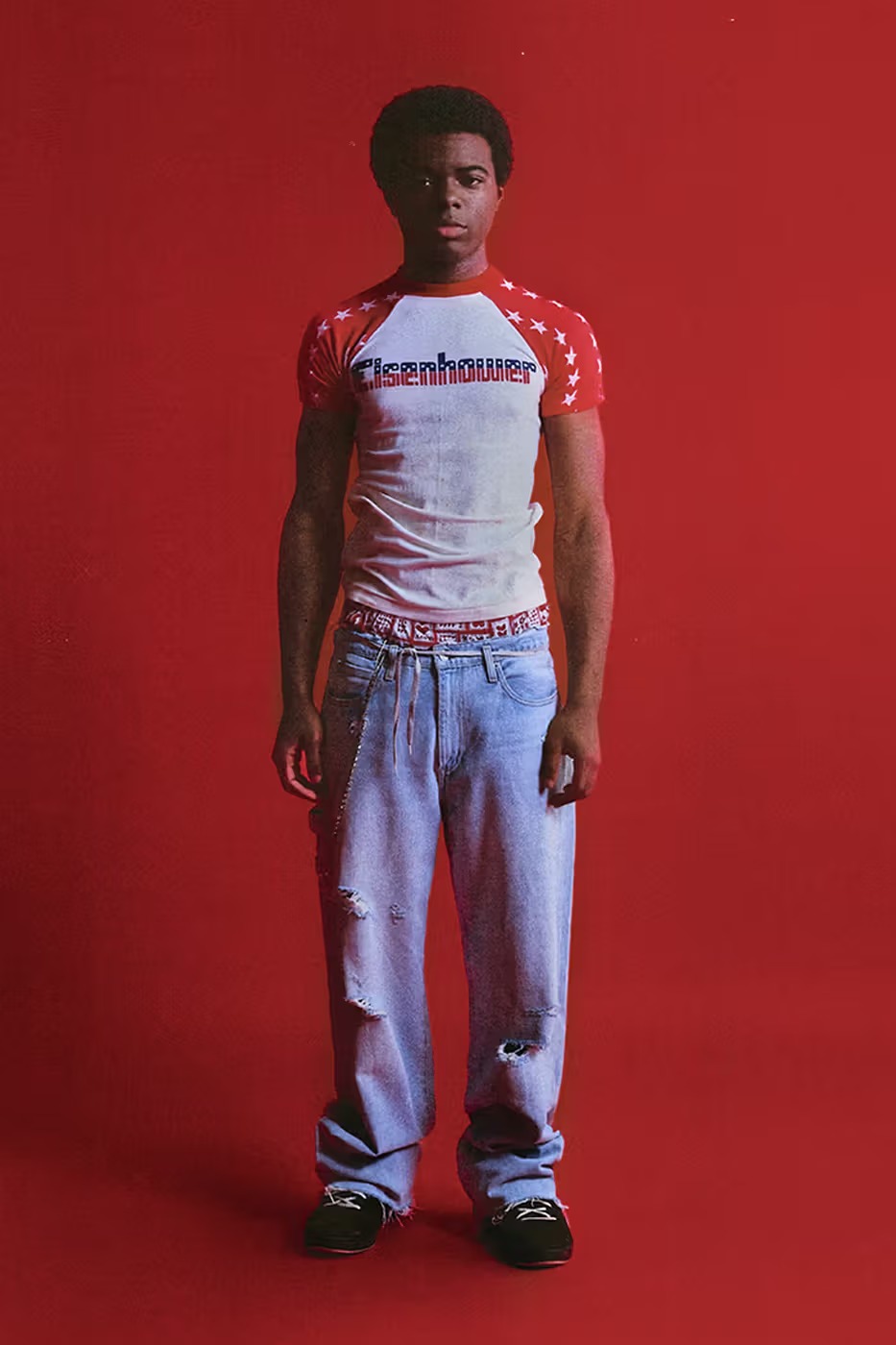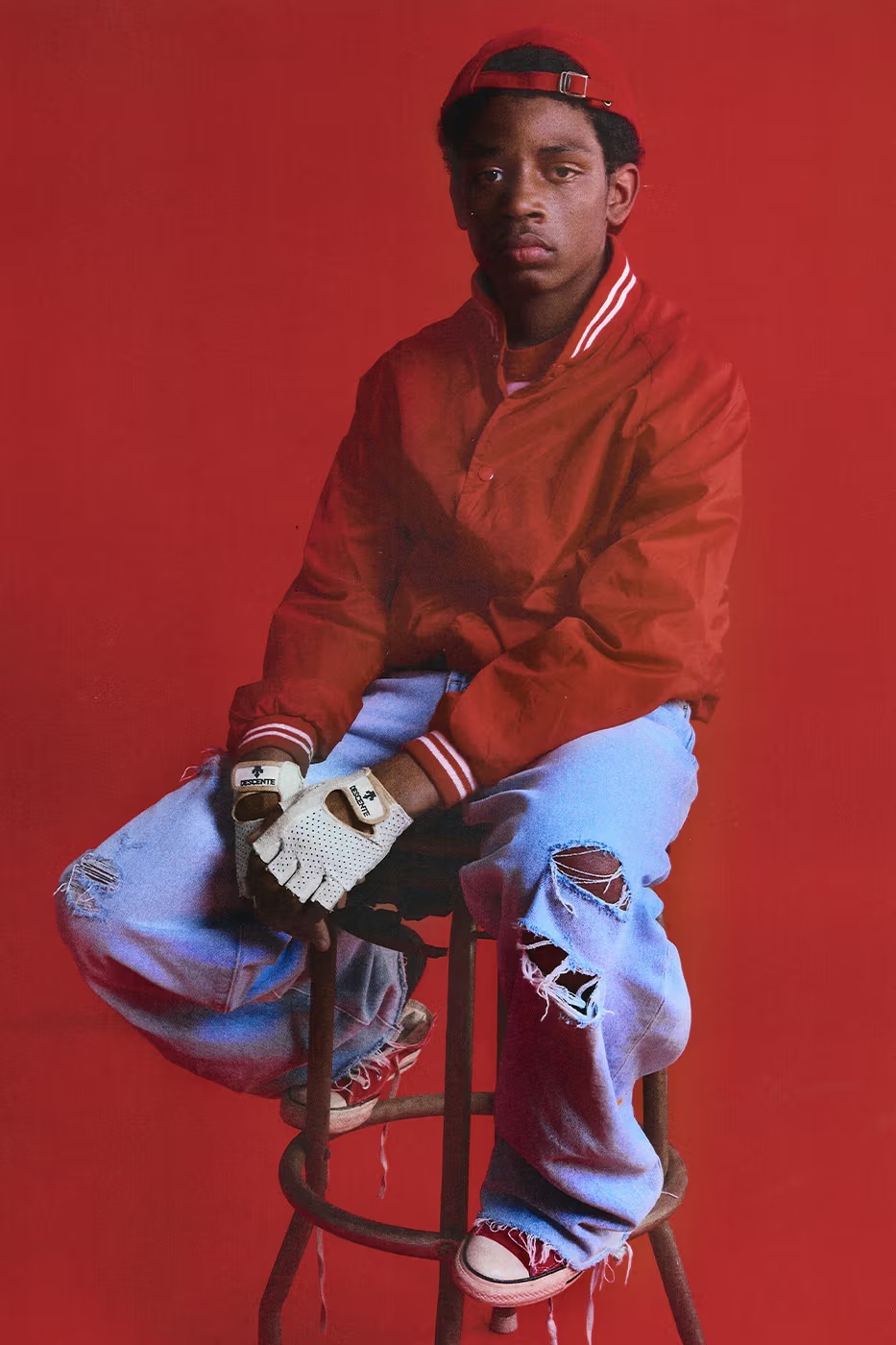 ERL, the Venice Beach-based fashion brand founded by Eli Russell Linnetz, just dropped its very first collaborative project with Levi's. The Levi's x ERL capsule collection sees ten iconic denim pieces filtered through the lens of ERL's Californian retro-inspired designs that fuse pop art aesthetics with skate & surf culture.
Featuring light-wash distressed denim pieces, the Levi's x ERL capsule collection celebrates individualism & self-expression. The denim tops with a light indigo finish, and the various bottoms in the collection all sport the signature neon ERL logo.
The Levi's x ERL capsule collection includes a split leg 501® Jean with slits cut up the sides of each leg, the relaxed fit Stay Loose Jean comes with a raw waistband, hems, and distressing all over, the Low Rise Flare that flares starting at the knees, the oversized board short-inspired Levi's® x ERL Shorts, the Mini Skirt that recalls a cut pair of light washed indigo 5-pocket jeans, the cropped Levi's® x ERL Sherpa Trucker, the elongated version of the classic Levi's Sherpa Duster, the Denim Top with short sleeves & pearl snaps closure, the relaxed and oversized denim Overshirt, and a heritage denim dress.
Levi's x ERL capsule collab collection launches worldwide on September 6th and will be available for purchase on Levi.com, the Levi's® App, and select Levi's stores worldwide. In the meantime, swipe through the collection images in the lookbook.