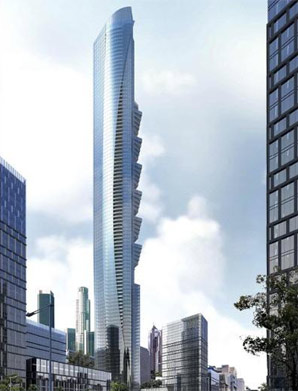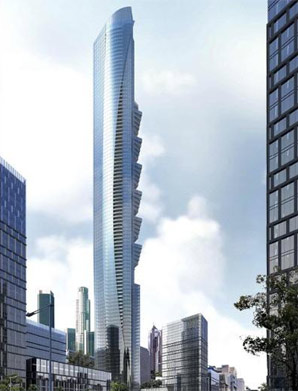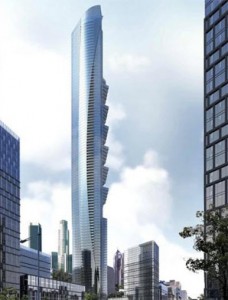 In an agreement with Trident International Holdings, a UAE-based company that handles high-end real estate, Salvatore Ferragamo is set to "define the interior design of some exclusive Penthouses in the Pentominium building" in Dubai.
The building is set for completion in 2012 and will be the tallest residential building in the world with a span of 500-meters and 120-stories.  The tower will have 120-penthouses with exclusive services to its future owners.
The project's already gotten recognition when it won five awards at the CNBC Best Property Award and will be showcased around the world.
"Ferragamo's first step into the high-end luxury residential segment," comments Michele Norsa, CEO of Salvatore Ferragamo, "is an important achievement in the process of brand extension that lays the basis for further opportunities.
Ferragamo and Trident share the commitment to exclusivity and excellence values which guarantee utmost quality and the achievement of challenging objectives."
Official launch of the Pentominium project is October 6th in Dubai and will be kicked off by a fashion show and a charity event.
Want to know more about the Pentominium building?  Head over to pentominium.com.  We've got some shots of what the building will look like upon completion in the gallery below!
Images after the jump
Pentominium building in Dubai:
Source:  reuters