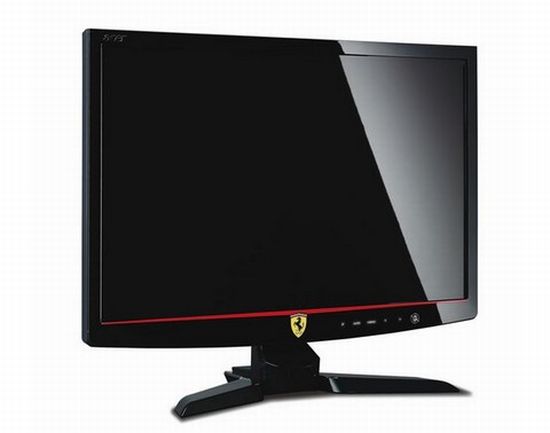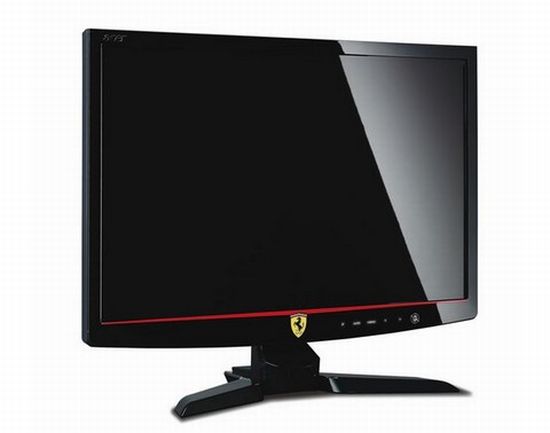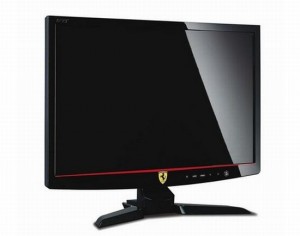 Acer and Ferrari have teamed up for another LCD monitor to end up in our homes.  Well, not our homes, but "our" homes.  I'm sure someone reading this will actually be able to afford it.  The team have collaborated on notebooks before, so they know each other pretty well.  Check out the specs:
Contrast ratio of 20,000:1
Brightness of 300cd/m²
WSXGA resolution (1,680×1,050)
2ms response time
HDMI/DVI-D24/D-Sub connectivity
Only 500 units of this exclusive LCD monitor will be made available to the public.  That means that probably about another 200 will show up in the homes of celebrities and Ferrari and Acer execs.
Acer x Ferrari F22Bid LCD monitor:
Thanks ubergizmo!