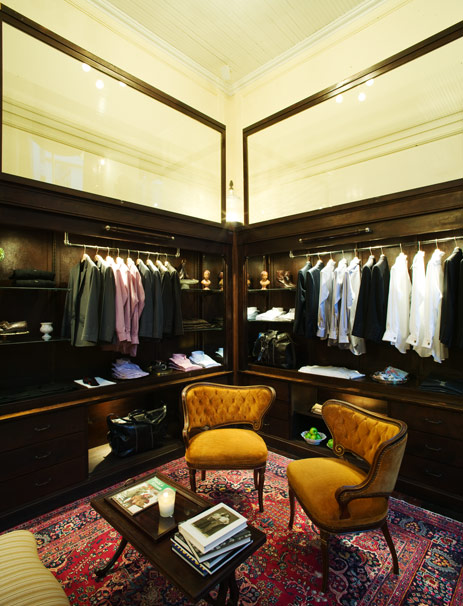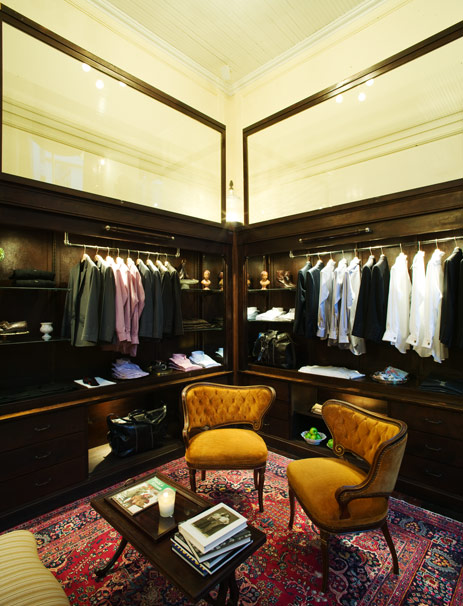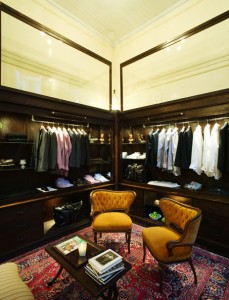 Billy Reid, formerly known as William Reid, has finally returned to Manhattan and in formidable fashion.  He went from being honored by the Council of Fashion Designers of America in the 90s to losing his investors just six years.  He closed down his William Reid shop, left NYC and went back to Florence, Ala.
What's Mr. Reid been up to during his leave from NYC, you ask?  He's been steadily taking over the South with five small boutiques that stretch from South Carolina to Texas.  Billy's ready for his comeback and after lots of long hours, the shop on Bond St. and Bowery is ready as well.
It's beyond just another men's shop to open in the area.  The interior is made from everything salvaged from seven old staircases that were put together to build the stairs and railing to the downstairs ceiling that's covered in cabinets sourced from a Mississippi schoolhouse.
Timeless pieces fill the boutique and Billy Reid can't wait to show them off.  Look for tweed blazers and wrinkly khaki pants, reminiscent of what the young men of NYC sport nowadays.  He won't have too hard of a time adjusting to the Big Apple.
Check out the shots of the store after the jump!
Billy Reid on Bond Street and Bowery: