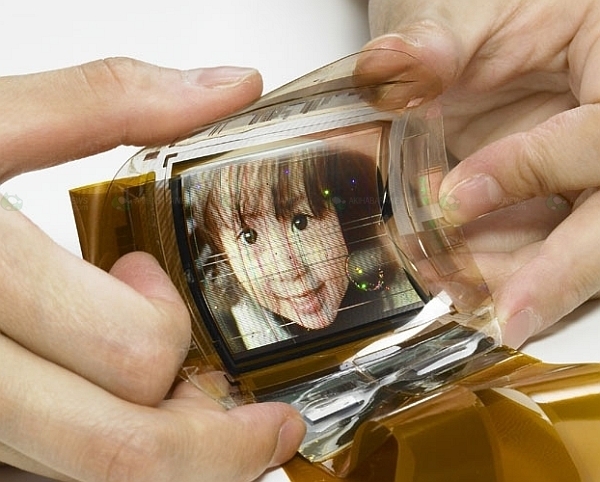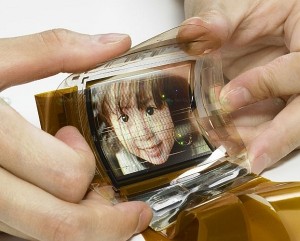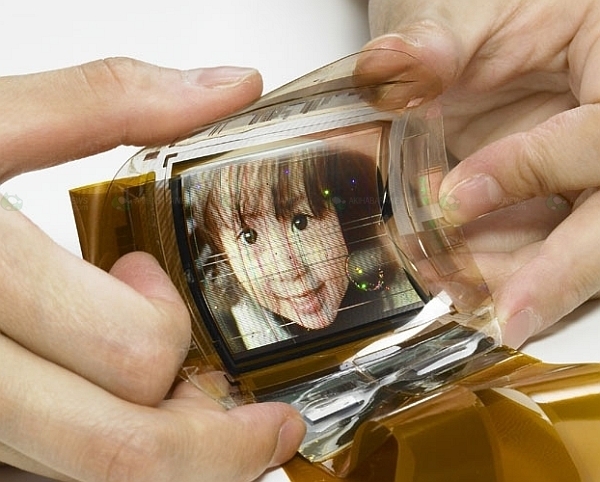 Sony, along with Max Planck Institute of Germany have unveiled a flexible television screen that could spawn a new different world of consumer electronics.  Imagine being able to fold a computer and putting it in your pocket.  You got a 52-inch HD but not enough room in your living room for a Super Bowl party?  How about you fold it and take it to your friend's place.
The design they unveiled could b used for anything from TVs and computers to posters.  The concept demo was unveiled by researchers from Sony and the Max Planck Institute in Germany who believe "Rigid television screens, bulky laptops and still image posters are to be a thing of the past".
Billboards and marketing schemes on cereal boxes could be drastically enhanced as well, providing us with talking boxes or moving objects on billboards, as if we're watching Minority Report.
The screen is flexible and transparent and its energy requirements are much lower than what we're used to.  You don't even need a backlight, response times can be up to 10 times faster than LCDs.
This is just a concept right now, but it's a vast improvement from the garbage Sony unveiled back in 2006.  That model didn't go into product because of the endless list of flaws, but this version might actually end up on store shelves before we even know it.
Thanks Telegraph!