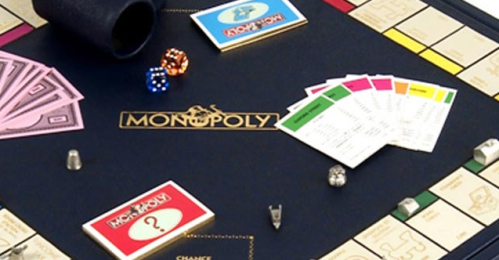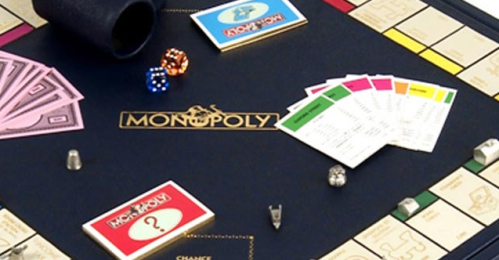 Zontik Games is taking our favorite classic – Monopoly – to a new level. Here's what they have to say about their luxe set:
Inlaid leather Monopoly set atop a beautiful hand bound scalloped sided plinth in Dauphin calf. Embossed in either Gold or Silver each of the seventy inlays are meticulously prepared to give an almost seemless appearance. The playing board is available as standard in either UK or US editions (others by special order) pivots to reveal the stowage area within the plinth. Set out in black felt are the playing pieces (pewter, Sterling Silver or Silver-gilt), a pair of uncrushable leather dice cups complete with trips to prevent unfair play. Two ball cornered precision dice, leather-bound "Bank" boxes with "money" seperators and a leather rule envelope complete this magnificent piece. It is available with either U.K. or American streets.
Now, the price isn't so welcoming but you definitely get what you pay for. Expect delivery time for the set to take roughly 6-8 weeks.
Buy It: $4,290.00 to $7,570.00 at Zontik