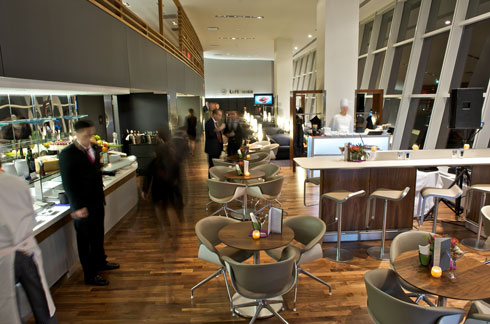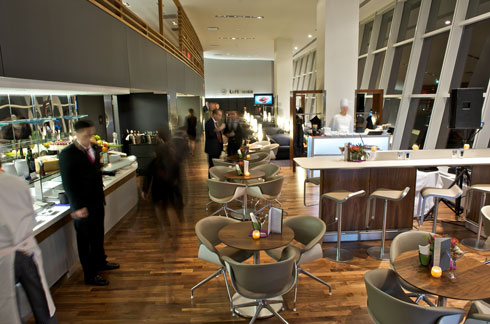 Bringing a taste of its specTACular Frankfurt lounge stateside, Lufthansa's $10 million lounge in JFK Airport's Terminal 1 is a triple-decker glass-walled space that has three buffets, showers, a bar with actual bartenders and wi-fi for all your Por Homme-reading needs.
The Moment is reporting that this is only the first of many lounges to hit airports from Washington Dulles to Bombay. The aviation business is seeing a bit of hope with this news as most carriers are currently cutting back. 
Access to the lounge is granted if you're a Frequent Traveler (35,000 miles a year) on any Star Alliance carrier. If you aren't a first-class traveler, don't worry because Lufthansa is also bring back on-board broadband Inter access in every class.